1

Jessamyn Stanley - Yoga Instructor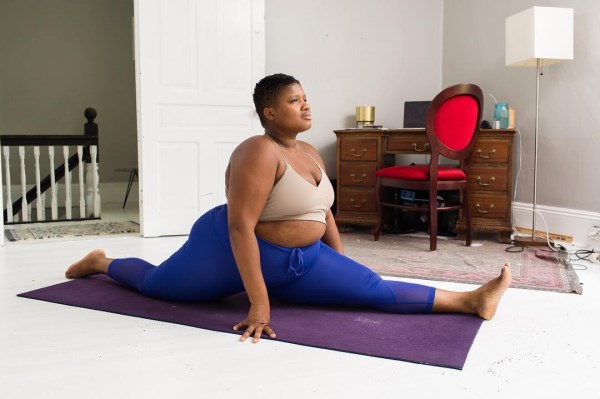 Not super skinny? No problem. One North Carolina woman wants people of all shapes and sizes to know that they can still reap the benefits of yoga.
Jessamyn Stanley, 27, recognizes that she doesn't have the typical body type most people might picture when they think of a yoga teacher, but that doesn't stop her. Rather, she says, it makes her all the more unique. After having amassed such a strong following on social media, Jessamyn wants to empower others—who may not have waifish physiques—to follow suit by taking up the flexible exercise practice and asking themselves, "How do I feel?" instead of "How do I look?"
Jessamyn is a certified yoga teacher, but she wasn't always so keen on the yogi lifestyle. When her aunt first introduced her to Bikram yoga (sometimes known as hot yoga), the unhappy teen hated it, and became what she describes on her website as "staunchly anti-yoga." She eventually grew into it and saw her flexibility "dramatically increase" over time. She experienced other health benefits as well. Though Jessamyn hasn't tracked her weight loss, she has gained better muscle definition, stamina, endurance, and her breathing and back pain have improved.
Eventually, she began offering yoga classes of her own in the Raleigh-Durham, North Carolina area. For those who don't live nearby, she offers helpful tips online, by blogging and posting pictures and videos for her 59,000 Instagram followers. She's grown so popular, in fact, that she even has sponsors whose yoga gear she wears in her social media snaps.
2

Krista Henderson -Triathlete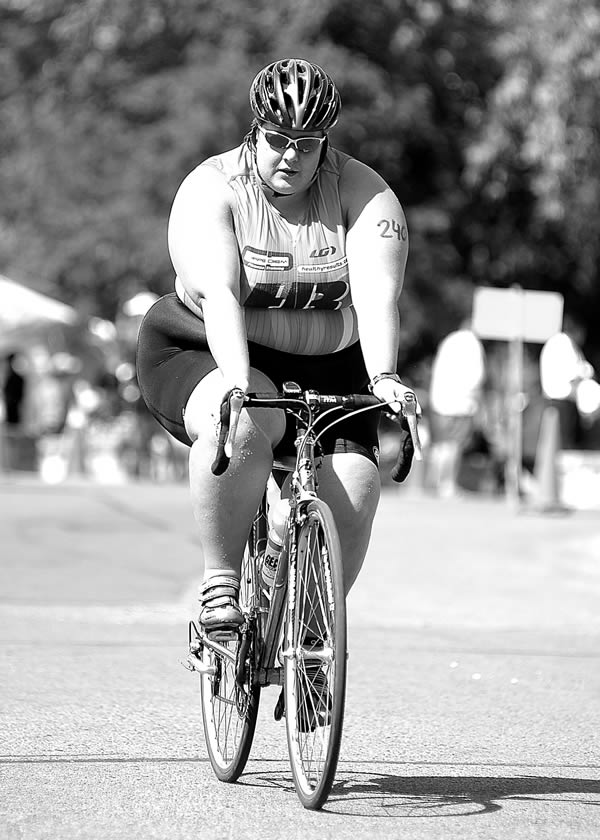 Krista Henderson, a plus-size athlete, had been competing in triathlons since 2004 when she changed her focus from weight loss to performance.
Since discovering sports, she's gone on to gain coaching qualifications and launched a website called "Born to Reign" which motivates and celebrates plus-size women living an athletic lifestyle.
3

Erica Schenk - Model and Runner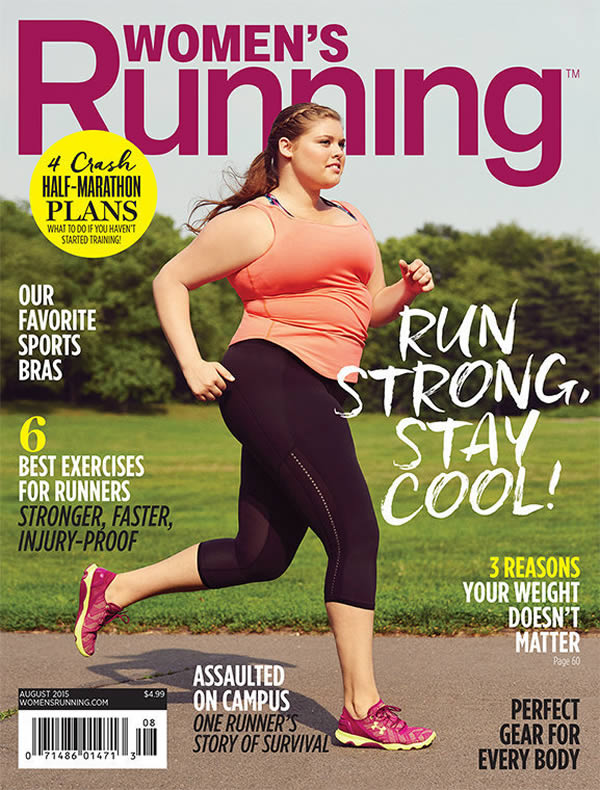 Of the many misconceptions that exist about plus-size people, the notion that they don't care about fitness is one of the most narrow-minded.
Women's Running magazine, which according to its Twitter bio covers all aspects of a runner's lifestyle, just challenged that opinion by featuring Erica Schenk, a plus-size model and more importantly, a runner, on its cover.
"Our decision to put Erica on the cover was an easy one," Editor-In-Chief Jessie Sebor claimed, but it wasn't until after the shoot wrapped that she got the sense this was going to be big news. "We realized: 'Wow, we think we're the only running magazine or women's fitness magazine for that matter to feature a woman with curves on the cover. That's crazy!' It shows how far the media world has to go in terms of inclusiveness, and we're excited to be a small part of that movement," she said.
4

Roz the Diva - Pole Dance Instructor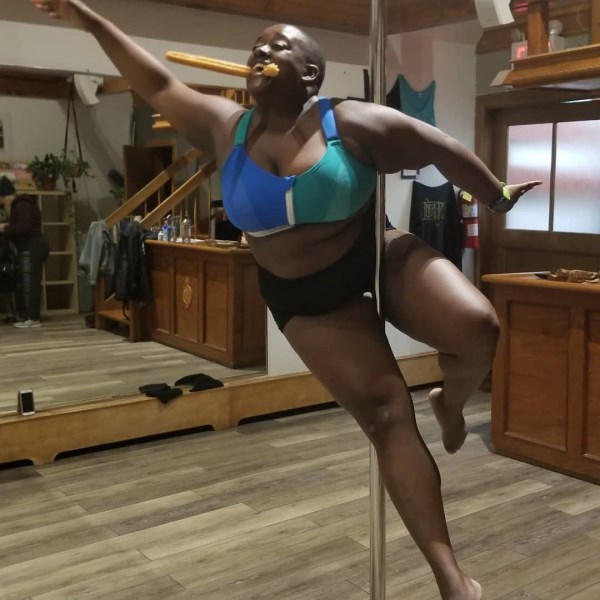 For Roz "The Diva" Mays, the web speak acronym LOL has an entirely new meaning—Live Out Loud! Roz is a former competitor on America's Got Talent and the creator of Dangerous Curves: America's first pole dancing competition for plus-size dancers. She can also be found teaching "obnoxiously loud classes" at Body & Pole and Crunch Bushwick, leading seminars such as Coaching Plus Size Athletes and giving personal training sessions that promise "no diets, no cleanses, no bullshit—just sweat. And a bomba$$ playlist."
She's an athlete and coach on a mission to give a voice to those most underrepresented in the fitness industry. Roz's pole classes and seminars focus on building confidence, finding and owning one's personal style and promoting good health.
5

Leah Gilbert – Fitness Instructor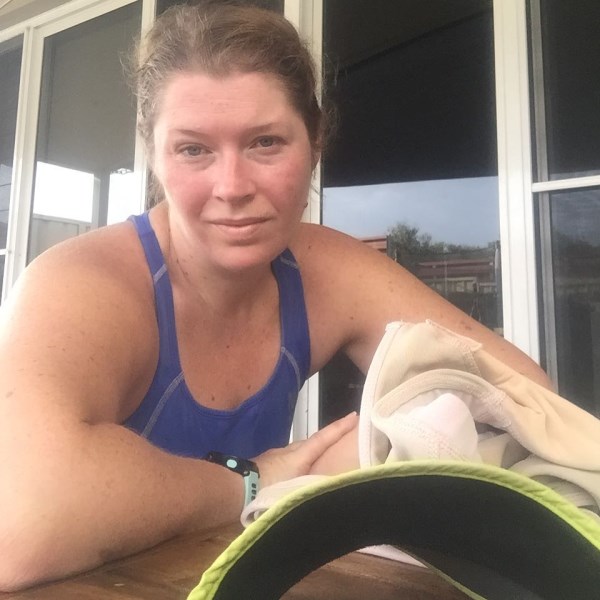 Leah Gilbert exercises for up to one hour twice a day, six days a week when she is training for sprint triathlons or half marathons. But you would be surprised to learn the fitness instructor, from Newcastle in New South Wales, weighs 90 kilograms.
Gilbert addressed her weight in a post she did for fitness blog Sportette, saying she wanted people to change their perception of trimness equalling fitness. She said people with curvier bodies like hers should be considered as athletes because they trained like athletes and nurtured their bodies like athletes.
"The only difference is we're larger than most people's perception of an 'athlete,' so you probably think we're out there just trying to lose weight. And that's OK—some of us may well be training down to a race weight, just like other athletes do," she wrote in a post called "I'm Plus-Size, and I'm an Athlete." Triathlons and running events having heats for "plus-size endurance athletes" where "tens of thousands" participate, but Gilbert said these sporting categories have yet to make it into the mainstream.
6

Amanda Bingson – Hammer Thrower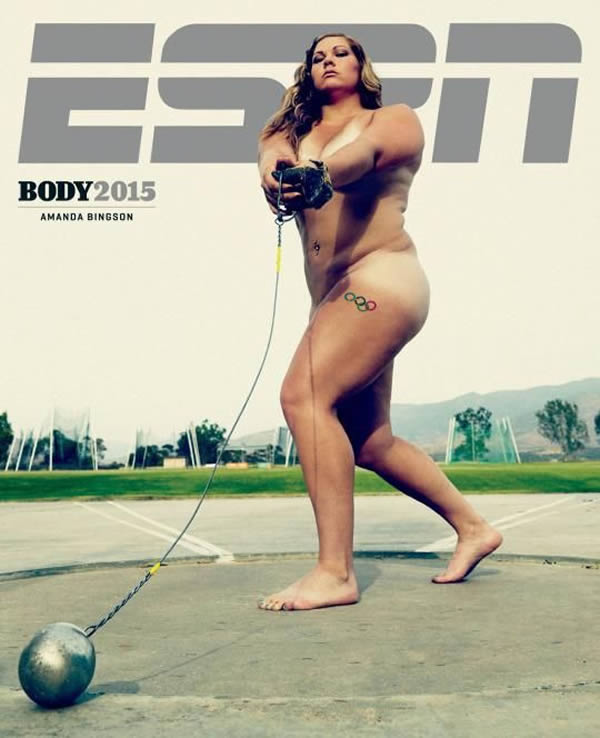 Amanda Bingson, the Olympic hammer throwing phenomenon from the USA, recently rocked the body confidence world when she appeared nude as one of ESPN's Body Issue cover stars.
Bingson, 25, became a full-blown track and field star after picking up the sport in 2009. She holds the American record for hammer throwing and is hoping to make her second Olympic appearance at the 2016 games in Rio De Janeiro, Brazil.
7

Julie Creffield – Marathon Coaching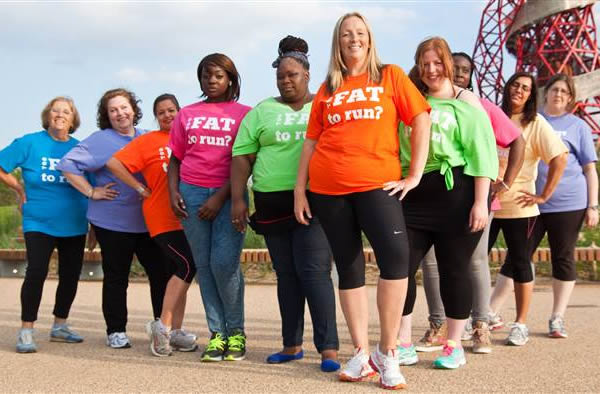 UK-based Julie Creffield, 32, wanted to run a marathon. (That's not really news—3/4 of my Facebook feed wants to run a marathon.) However, when she went to her doctor and expressed her desire to run, she was promptly told that she was "too fat" to run the race.
Creffield had already been running for some time, and she wasn't having it. "Despite my size 18 frame I am a runner," she said. So rather than get mad, she got motivated. She started blogging about her experiences running as a plus-sized girl. As she trained, she gained a gaggle of followers, many of whom found a home in the comments section, because they too were plus-sized girls who ran and it was on Julie's blog they gained the sense of community they so craved.
Julie's marathon journey began in 2010. By 2013, she was virtually coaching plus-sized women around the world with her "FattyMustRun Marathon Challenge." Several of the women she was coaching had never managed to run a marathon before, yet by the end of training, two ran full marathons and another three ran half-marathons.
8

Frank Pizarro - Marathon Runner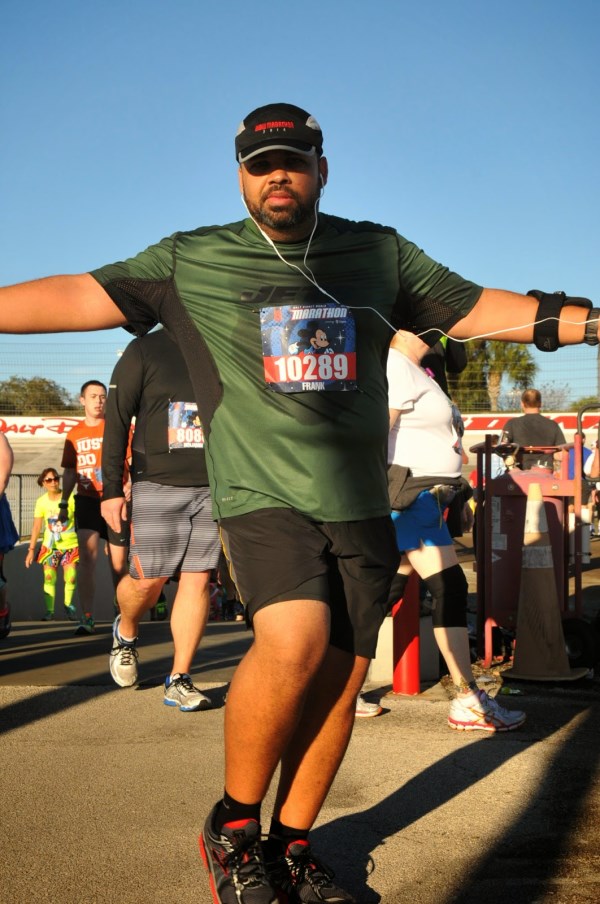 When Frank Pizarro tells people he ran the Walt Disney World Marathon in 2014, he's not offended when they respond "A marathon? Really? You?"
Pizarro, 37, isn't embarrassed that it took him nearly seven hours to run those 26.2 miles through four theme parks in Orlando, Florida. Instead, he hopes people look at his 270-pound, 5'11" body and think, "Well, if you could do it, maybe I could, too."
Pizarro took up running in 2011 after being inspired by watching contestants on TV's "The Biggest Loser" train for a marathon. He weighed 318 pounds then and could barely run a mile in 18 minutes.
Pizarro, who works for a labor union in Vegas Alta, Puerto Rico, now chronicles his progress online at "The Fat Runner."