1

Natural Born Killers (1994)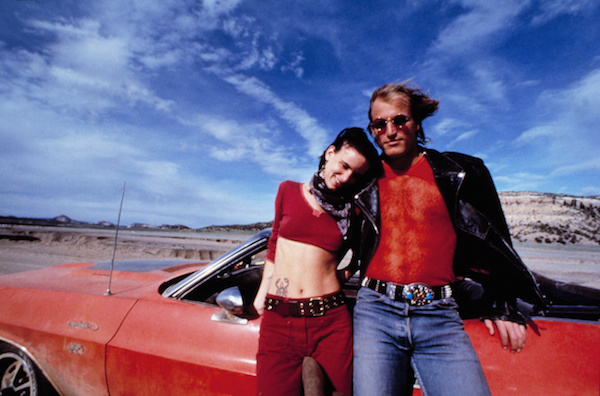 Natural Born Killers, written by Quentin Tarantino and directed by Oliver Stone, was meant to satirize the media's obsession with—and inadvertent glorification of—violence. However, some viewers missed the point. Over a dozen murderers have cited Natural Born Killers as being influential, most notably Dylan Klebold and Eric Harris, the gunmen in the Columbine high school massacre.
Harris referred to April 20, 1999—the day he and Klebold murdered 12 students and one teacher—as "the holy morning of NBK." In discussing how Hollywood would eventually adapt their story, the boys had hoped that Tarantino or Steven Spielberg would direct.
In a journal entry dated April 10, 1998, Harris wrote, "When I go NBK and people say things like 'Oh, it was so tragic,' or 'Oh, he is crazy!' or 'It was so bloody,' just because your mommy and daddy told you blood and violence is bad, you think it's a f**king law of nature? Wrong, only science and math are true, everything, and I mean every f**king thing else is man made. Before I leave this worthless place, I will kill whoever I deem unfit for anything at all, especially life."
The massacre ended with both perpetrators committing suicide.
2

The Collector (1965)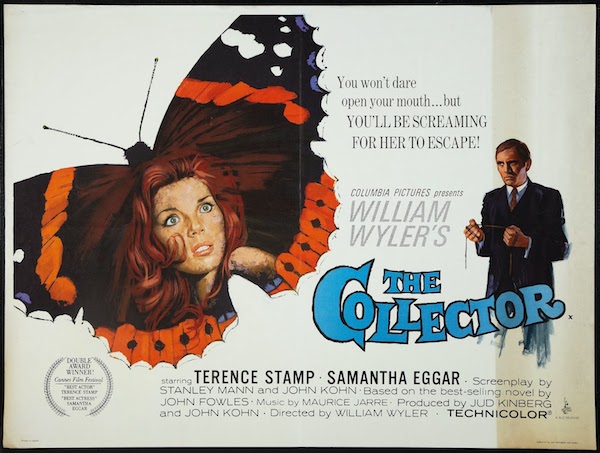 The Collector, not unlike Natural Born Killers, has a slew of crimes attributed to it.
A book before it was a movie, The Collector by John Fowles is one of the key novels of the '60s. It is the story of a lonesome, butterfly-collecting nobody (Frederick Clegg) who admires an art student named Miranda, but hasn't a hope of a relationship with her because he has zero social skills.
Clegg watches Miranda from afar, and his obsession with her grows. He comes into some money, buys a house in the country, equips it with a cellar then kidnaps her and keeps her there until she falls in love with him.
There's just one problem—she never does. Instead, she tries to escape, tries to seduce him, and plots to kill him. Eventually, she sickens and dies, and he starts looking for another pretty brunette to "collect."
In 1985, Leonard Lake (already obsessed with The Collector) abducted two teenagers, Kathy Allen, and Brenda O'Connor kept them in a soundproofed bunker and raped and tortured them with his associate, Charles Ng. Lake even called his abduction plot "Operation Miranda."
In 1988, serial killer Robert Berdella claimed that seeing The Collector as a teenager had prompted him to imprison several men and photograph their torture before killing them. While imprisoned, he said the movie made a "lasting impression" on him.
3

Scream (1996)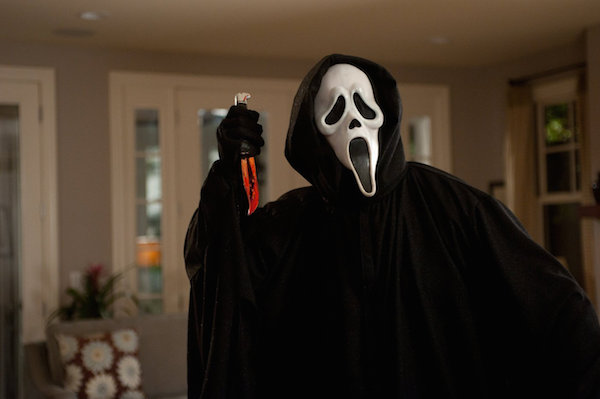 The popular Scream franchise has had more than one copycat crime attributed to it, but one murder was so cold-blooded it shook a local community in Belgium to its very core.
A judge once described Scream as a "very good source to learn how to kill someone." In the movie, the sleepy American town of Woodsboro is terrorized by a "slasher" who wears a black tunic from head to toe and a ghoulish mask inspired by Edvard Munch's painting The Scream.
In 2001, a lonely Belgian truck driver, Thierry Jaradin, 24, chose 15-year-old schoolgirl Alisson Cambier as his victim. Cambier dropped by Jaradin's house, a few doors away from her own in the town of Gerpinnes, to exchange some videotapes and chat. The young man made advances towards her but was rejected. He excused himself for a few minutes and stepped into an adjacent room where his Scream costume was, together with two enormous kitchen knives. When he returned, he stabbed Cambier 30 times, then lowered her blood-soaked corpse onto his bed, slipped a rose into one of her hands and telephoned his father and a colleague to confess. He later told police that his crime had been premeditated and motivated by the cinematic franchise.
4

Saw VI (2007)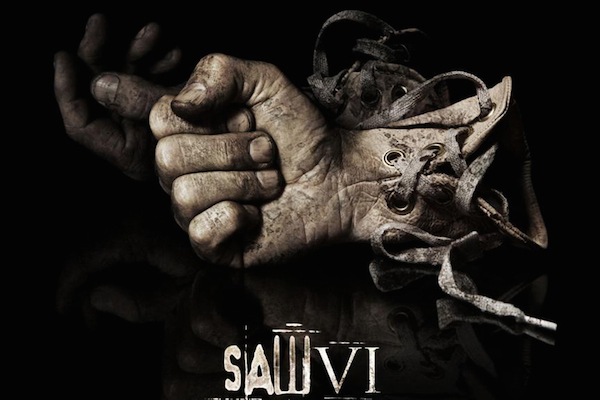 Matthew Tinling, 25, mimicked a torture scene from Saw VI by chopping through his victim's spine.
Tinling tortured former soldier and neighbor Richard Hamilton to get him to hand over the PIN for his bank account and later withdrew £240 to spend on crack cocaine. He knifed the victim 17 times in the head, neck and legs in a "savage and prolonged" murder. At the climax of the attack, Tinling aped a brutal scene from the horror franchise by trying to sever the 45-year-old's spinal cord.
Judge Timothy Pontius jailed him for life with a minimum term of 30 years, saying, "You inflicted 17 wounds during the attack, the most serious of which was delivered specifically with the intention of severing the spinal cord to cause paralysis and death, exactly as you had seen on a DVD. Whether or not that was in Saw 6, or another in the series, doesn't matter. It was something you had seen and tried to imitate."
5

Halloween (2007)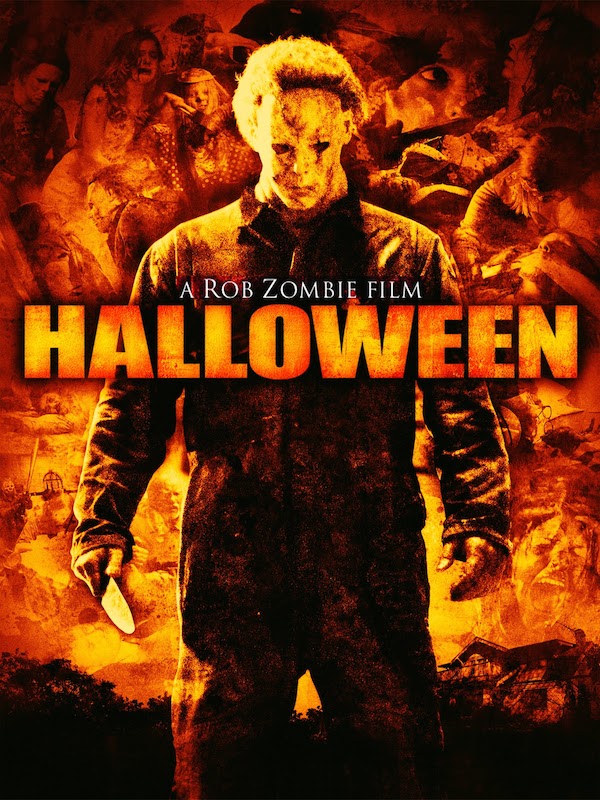 In 2013, a teen claimed the 2007 version of "Halloween," directed by Rob Zombie, inspired him in the slaying of two members of his family.
Evans killed his 48-year-old mother, Jamie Evans, and his 15-year-old sister, Mallory, inside their upscale Aledo, Texas home on October 3, 2012. In a four-page written confession that was released to the media, Evans said he watched Halloween three times that week: "I started watching Rob Zombie's 'Halloween.' In the movie, a 12-year-old boy murders his stepfather, sister, and his sister's boyfriend. While watching it, I was amazed at how at ease the boy was during the murders and how little remorse he had afterword [sic]. I was thinking to myself it would be the same for me when I kill someone."
In 2015, Evans was sentenced to 45 years in prison after pleading guilty. According to the terms of the sentence, he must serve a little more than 22 years in prison before he is eligible for parole.
Of his motives for the crime, he said, "When I look at people, especially teenagers, I see them as being very cruel to one another emotionally. It seems that their favorite hobby is picking on someone else. The people who are racists, bullies, and who are full of themselves are the really evil ones and it amazes me because those three qualities are extremely common today. I was very sad because I felt like my own family were becoming the people I hate."
"I know now that I'm done with killing. It's the most dreadful and terrifying thing I will ever experience and will haunt me forever."
6

London After Midnight (1927)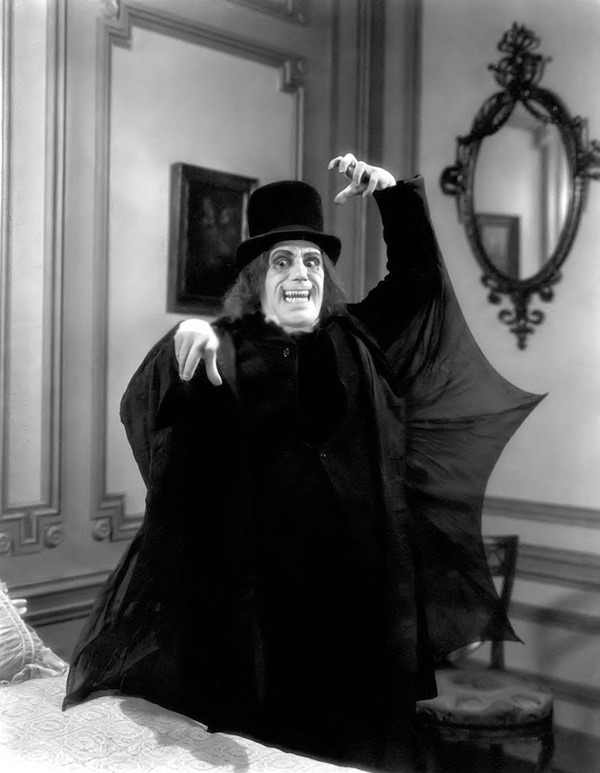 We know as little about this film influenced crime as we do about the actual film, which is now considered lost.
London After Midnight is a 1927 silent horror-mystery film starring Lon Chaney, directed by Tod Browning (Freaks), and produced by MGM. It has a weird razor-toothed "vampire" (Chaney), a haunted castle, and a spooky-eyed goth girl—and it's one of the first movies to inspire a real life murder.
Around the time the movie came out, Welsh carpenter Robert Williams attacked and killed an Irish homemaker, Julia Mangan, in Hyde Park with a razor. He tried to kill himself immediately after the incident but survived. He was brought to trial where he alleged Chaney's London After Midnight makeup drove him to insanity. He was sentenced to death but later reprieved.
How convincing was Chaney? We may never know. In 1967, a single nitrate based 35mm print of the movie, along with its original camera negative, was stored at MGM's Vault #7 in Culver City. An electric spark settled into all the flammable nitrate-based film stored there, and a massive fire erupted. The vault burned to the ground. London After Midnight was apparently lost forever.
7

Queen of the Damned (2002)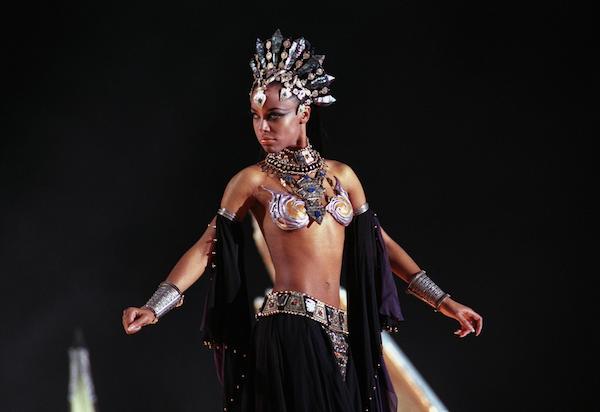 In 2003, Allan Menzies, 23, of Fauldhouse, West Lothian, was jailed for life in Edinburgh for the brutal killing of 21-year-old Thomas McKendrick, who was stabbed 42 times.
Menzies, who became known as the "Vampire Killer," told a court that he had been ordered to kill by a character in the film Queen of the Damned. He fixated on the movie and had watched it more than 100 times.
The young man had a vivid fantasy life and became obsessed with its central character, a vampire called Akasha. On the day of the killing, McKendrick made an insulting remark about Akasha and Menzies snapped. He struck McKendrick on the head at least ten times with a hammer before stabbing him. He then drank some of his victim's blood and ate part of his skull before burying the body in a shallow grave.
Menzies claimed Akasha told him to murder, saying, "At the end of the day, I knew I would have to murder somebody anyway. If you did not murder somebody you could not become a vampire."
Despite Akasha's promise of immortality, it wasn't meant to be. Menzies, who was serving a minimum of 18 years, committed suicide in November 2004.
8

American Psycho (2000)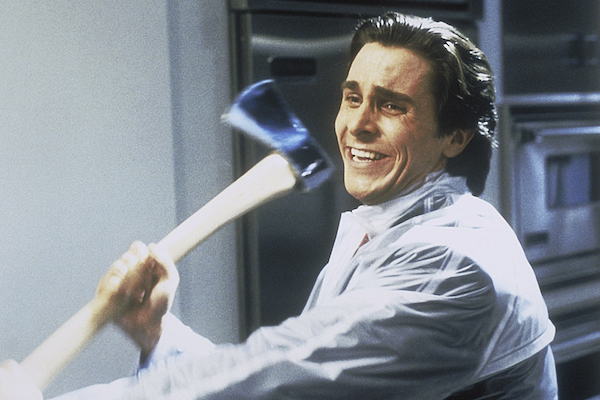 A Florida teen, who allegedly modeled his murderous behavior on characters from the movies American Psycho and Silence of the Lambs, killed a middle school classmate in 2004 when both boys were 14.
Michael Hernandez identified with the movie serial killers and pursued a plan to become a serial killer himself. He stabbed friend Jaime Gough in a bathroom at Southwood Middle School.
In 2008, Hernandez received an initial sentence of life in prison, but it was tossed out on March 20th, 2013. A year earlier, the U.S. Supreme Court had ruled that mandatory life sentences cannot be imposed on juveniles.