1

The man who scaled Europe's highest peak with a 75 kg barbell on his back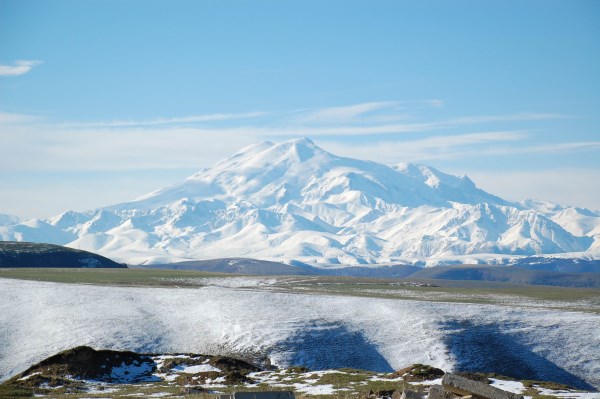 Many climbers have scaled Mount Elbrus—Europe's highest peak (5642 m)—but no one has quite managed to do it like Russian powerlifter Andrey Rodichev. He recently became the first person in the world to climb the mountain while carrying a 75 kg barbell on his back.
Even at the gym, that's a decent load for most people to lift, and Rodichev managed it in the most grueling of conditions. What he's essentially done is combine two very different sports—trekking, which requires amazing endurance, and powerlifting, which requires short bursts of pure muscle power. While the former requires lighter body weight, the latter demands that athletes bulk up. By fusing the two, Rodichev managed to set a new athletic standard.
2

The 9-year-old boy who became the youngest person to reach the tallest peak in the Western Hemisphere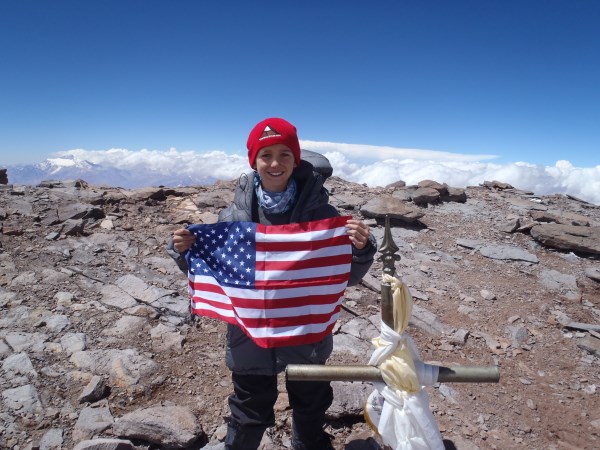 In 2013, a 9-year-old boy from Southern California became the youngest person in recorded history to reach the summit of Argentina's Aconcagua mountain, which at 22,841 feet (6,962 meters) is the tallest peak in the Western and Southern hemispheres.
Tyler Armstrong of Yorba Linda reached the summit on Christmas Eve 2013 with his father Kevin and a Tibetan sherpa, Lhawang Dhondup, who has climbed Mt. Everest multiple times. They were in fine spirits as they left Aconcagua, whose sheer precipices and bitter cold have claimed more than 100 climbers' lives.
Only 30 percent of the 7,000 people who obtain permits to climb Aconcagua each year make the summit, said Nicolas Garcia, who handled the team's logistics from down below. No one under 14 is usually allowed, so the family had to persuade an Argentine judge that Tyler could safely accomplish the feat. The group took the "Polish Glacier" route, which doesn't require climbing, and roped themselves together only when crossing steep ice-covered slopes.
3

The 80-year-old who became the oldest person to climb Everest—and has done so three times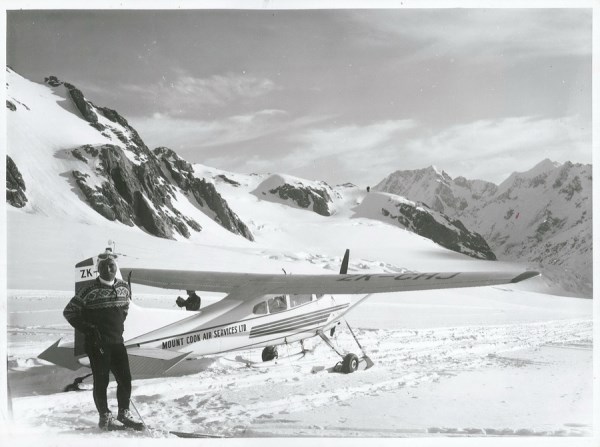 In May 2013, 80-yea-old Yuichiro Miura, a Japanese mountaineer, became the oldest person to reach the summit of Mount Everest. Miura had previously scaled Everest two additional times, at the age of 70, and, five years later, at the age of 75. After conquering the mountain for a third time, Miura promised to take it easy after the descent nearly cost him his life.
Prior to reaching the summit, Miura was facing health issues. He underwent heart surgery in January 2013 for an irregular heartbeat, which was his fourth heart operation since 2007. He also broke his pelvis and left thigh bone in a 2009 skiing accident.
To prepare for the grueling climb, Miura hiked in Tokyo with weighted gear and would spend time on a treadmill inside a specially designed low-oxygen room within his home.
4

The first person with no arms to climb Everest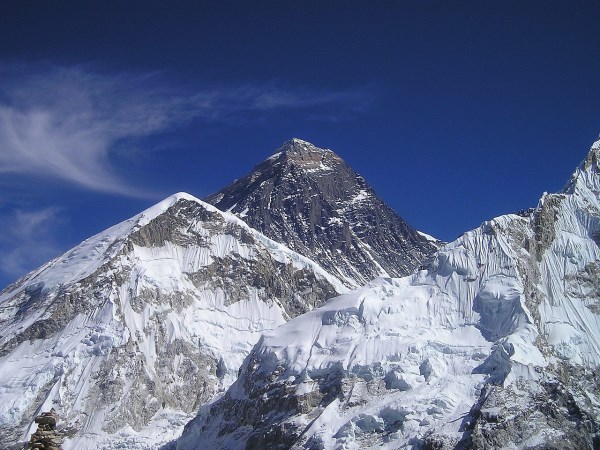 Miura was not the only record-setter on Everest in 2013. That same year, 30-year-old Sudarshan Gautam became the first person to have a double arm amputation to reach the summit. (The first double amputee, both legs, was Mark Inglis in 2006 - thanks, Mesina).
Gautam lost both arms in an accident while flying a kite in Kathmandu, Nepal. When his kite became tangled in electrical wiring, he used an iron rod to free it. The Nepali-born Canadian was electrocuted and suffered severe burns to both of his arms, which led to the double amputation.
Gautam's motto is "Disability is not an inability." He lives by his words. He has had reached the peaks of other mountains before, including Mount Ramdung at 5,925 meters (19,439 ft) and Mount Yala at 5,732 meters (18,806 ft). He also climbed Mount Everest without the use of prosthetics.
5

The polio survivor who climbed the Himalayas using an arm bicycle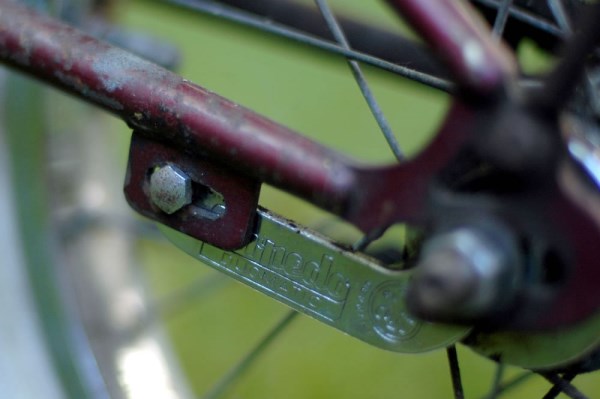 John Maggi suffered polio when he was a toddler and spent the first 50 years of his life without being able to walk. This native of Argentina regained that ability with the help of bionic legs and is another example of how technology offers hope for those who suffer similar ailments.
In July 2015, he completed an amazing journey cycling through the Himalayas in northern India. The 15-day tour took him through an area called "Little Tibet" (known as a paradise for cyclists and mountaineers). For Maggi, the journey marks both a physical and spiritual rebirth and is a true feat.
Maggi used a bicycle propelled by his hands. He reached 5600 meters, the highest height that can be achieved in this fashion.
6

The first couple to climb the Seven Summits together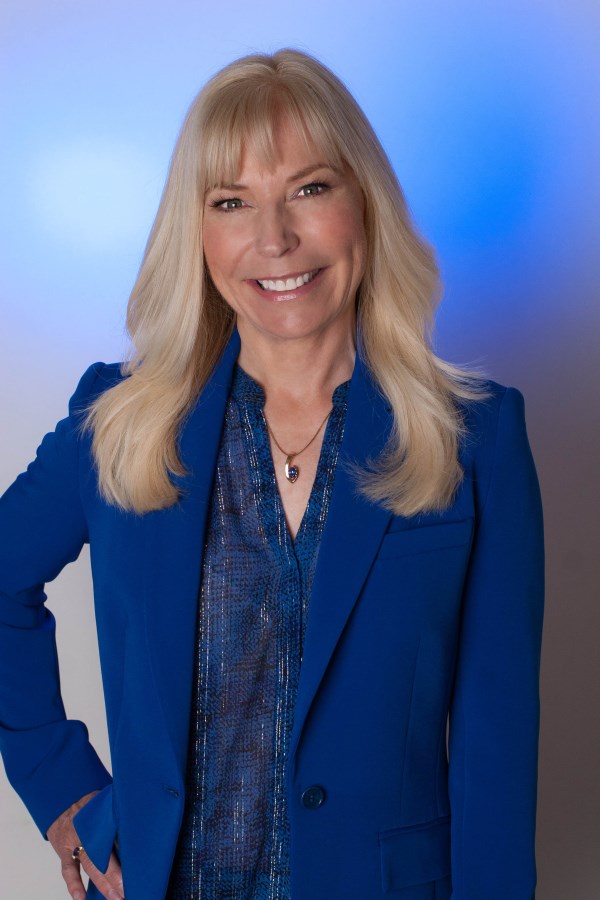 Susan Ershler is a public speaker and successful business executive. Her record would be remarkable enough if it only detailed her business achievements. During her 23-year corporate career, she has held a series of increasingly responsible executive positions in Fortune 500 companies.
As she was marking those achievements, she and her husband, Phil, a professional mountain guide, climbed the "Seven Summits"— the highest mountains on each continent. Completion of the Seven Summits endeavor came on May 16, 2002, when Ershler and her husband reached the summit of Mount Everest. The couple has written a book on their adventure, Together on Top of the World: A True Story of Love and Courage.
Ershler is the 4th American woman to climb the Seven Summits and the 12th American woman to climb Mount Everest.
7

The first female quadriplegic to summit Africa's highest peak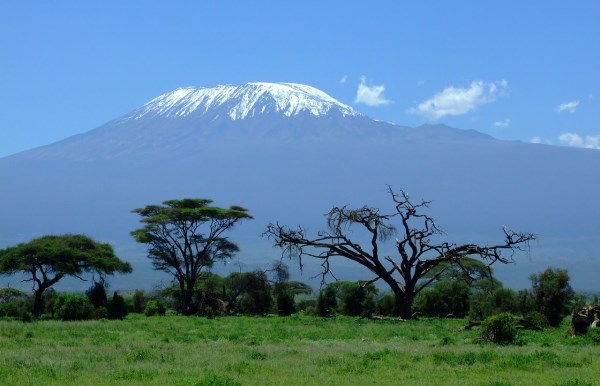 In September 2015, 21-year-old South African "ability activist" Chaeli Mycroft became the first female quadriplegic to reach the top of Africa's highest mountain, Kilimanjaro. Chaeli and her team—the Chaeli Kili Climbers—reached the summit after a grueling ascent that took five days.
Born with cerebral palsy, Mycroft has never been one to let a disability get in the way of success. When she was just nine, she teamed up with her sister and three friends to raise R20,000 ($1500) for her motorized wheelchair. She later founded a non-profit organization that provides services to children with disabilities. Since 2004, the "Chaeli Campaign" has assisted over 3,000 children need with procuring wheelchairs, hearing aids, food supplements and more.
Kilimanjaro is enough of a challenge for able-bodied individuals. Facing altitude sickness, temperatures that fall below freezing, with minimal movement in her specially designed "mountain wheelchair," the expedition was anything but easy. But teamwork won in the end. With help from the Kili Climbers, who pushed, pulled and carried her through ice, snow, and tundra, the group finally made the summit.
8

The only blind person to complete the Seven Summits

On May 25, 2001, Erik Weihenmayer became the only blind person to reach the summit of Mt. Everest. In 2008, he climbed Carstensz Pyramid on the island of Papua New Guinea, completing the Seven Summits, the highest point on every continent. This accomplishment ended a 13-year journey that had begun with his 1995 ascent of Mt. McKinley. He is joined by a select company of only 150 mountaineers to have accomplished this feat.
Even as retinoschisis began to rob him of his vision at 13, Erik resisted the idea that blindness would sweep him to the sidelines of life. He established himself as a formidable wrestler in high school, representing his home state of Connecticut in the National Junior Freestyle Wrestling Championship in Iowa. As a teen, he also discovered rock climbing and a natural dexterity for the tactile aspects of scanning the rock with his hands and feet for holds.
Erik's triumphs over some of the world's most formidable mountains were fueling a growing aspiration to take the lessons he learned while climbing to help others shatter barriers in their lives. To advance this idea, he co-founded not just an organization, but a movement called No Barriers. Their mission is to help people with challenges face barriers head on, embrace a pioneering and innovative spirit and team up with great people to live rich in meaning and purpose.
Erik continues to challenge himself to live a No Barriers Life and in September 2014 he kayaked the entire 277 miles of the Colorado River through the Grand Canyon.