1

The eccentric man who built a giant "chicken church" in the middle of the Indonesian jungle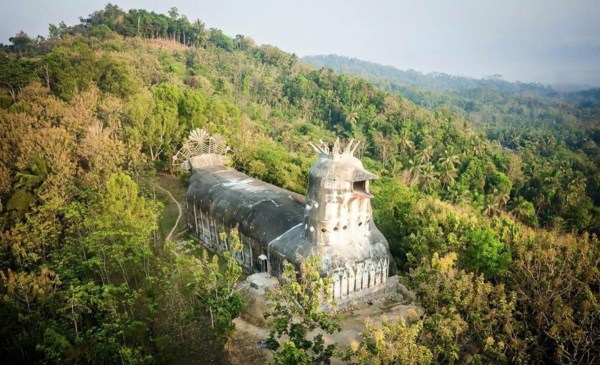 Buried deep in the Indonesian jungle is a very odd structure, shaped like a giant chicken. The long-abandoned building, known as Gereja Ayam (Chicken Church), is a popular tourist attraction in the hills of Magelang, Central Java.
Rumor has it this strange building was designed to be a church, but according to its creator, it is neither a chicken nor a church. Daniel Alamsjah, 67, revealed that he was working in Jakarta when he suddenly received a divine message from God to build a prayer room in the form of a dove.
Within six months, locals offered him 3,000 square meters of land on Rhema Hill for two million rupiah ($170). He paid off the amount over four years and started constructing his dream project in 1994. The place is now open to visitors of all religions. Buddhists, Muslims, and Christians travel there to use it for worship.
According to Daniel, the building was once used as a rehabilitation house for disabled children, drug addicts, and the mentally challenged. Most of the interiors were incomplete, however, and the house had to shut its doors in 2000 due to insufficient funds.
Regardless, people continue to visit the site and admire its beauty. The serene location and the mystery surrounding the building also make it a great place for unique weddings.
2

The millionaire doctor who built a private mountain on the top of his 26-story building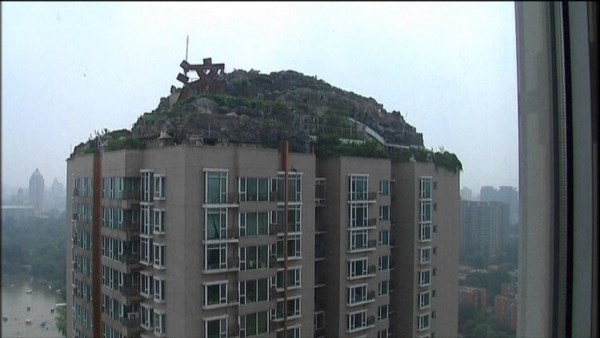 A resident of Beijing and an eccentric millionaire doctor, Zhang Biqing, built an elaborate private mountain on the rooftop of his 26-story building.
The rooftop villa is gorgeous and took over six years to build. It has trees, rocks, and grass, and could rival any private getaway. It is a nice little piece of the country atop an urban cityscape.
Unfortunately, Biqing failed to sign on the dotted line—he never got the proper paperwork and permits to build his massive structure. Not only that, the six years of constant construction DID NOT please his neighbors. After too many complaints, local authorities finally issued Biqing an order to tear down the structure.
3

The millionaire who built a pirate-themed island on his estate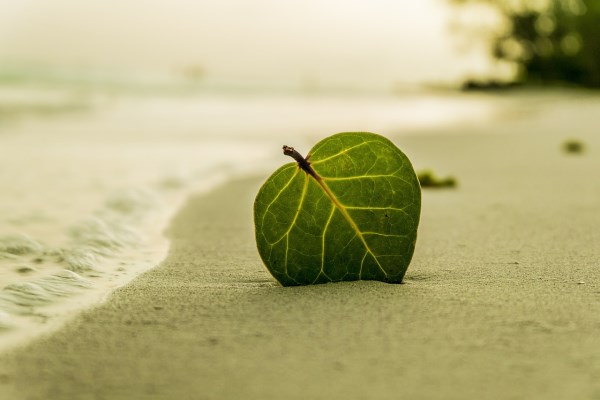 It looks like a backdrop for Jack Sparrow to sail toward, but this pirate island was actually built by an eccentric millionaire on his English country estate.
Situated in the middle of a lake, it includes a working pub named The Black Doubloon, a boat dock, a waterfall and a beach. Coffer Cabin even contains a specially designed pirate bed.
The owner has not been named, but he is under 40 and is said to have been inspired by "his love of all things pirate." He commissioned the construction of Challis Island on his 60-acre Cambridgeshire estate in 2011 and was said to be "over the moon" with the result. He apparently bought himself a pirate costume and is preparing to live like his idols in the Pirates of the Caribbean franchise (the films in which Johnny Depp plays Sparrow.)
The island, built three feet above the lake from scratch, also includes landscaping features such as a beach, stream, a lagoon and a waterfall. It was built by The Master Wishmakers, who specialize in making wealthy clients' dreams come true without using "plastic imitation theme park trickery."
4

The Chinese millionaire who built seven European-style fairytale castles in his hometown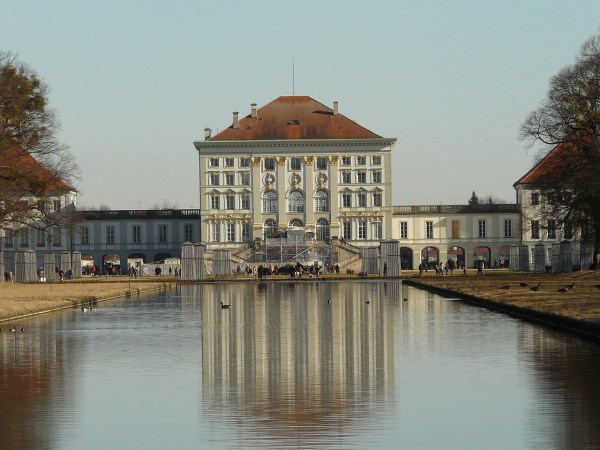 A Chinese millionaire is on a mission to build 100 fairytale castles. Liu Chonghua made his money in the catering industry from baking cakes and has already built seven palaces in China. He is now planning to extend his eccentric property portfolio and wants to build a home resembling Windsor Castle in the southwestern city of Chongqing.
Chonghua was brought up poor and was sent to dig ditches during the political upheavals of the 1960s. After making his fortune, he tried his hand at building castles. He says he is inspired by buildings in Munich, the chateaus of France's Loire Valley, the work of Spanish architect Antoni Gaudi, and the designer of Barcelona's Sagrada Familia cathedral.
Chonghua has spent more than 100 million yuan building his dream homes, and they have become a hit with tourists. People flock to Chonghua's castles to have their photos taken, and many believe these daring new property projects are good for China.
5

The eccentric millionaire who built an aquarium fence around his mansion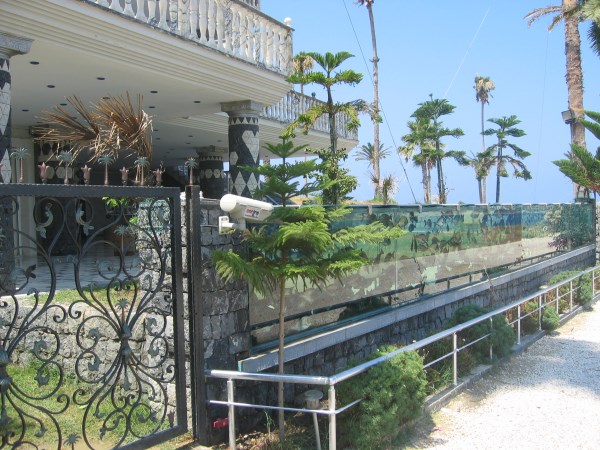 In 2005, a millionaire built an amazing aquarium fence around his luxury Villa in Turkey. The giant fish tank contains hundreds of fish and has become a huge tourist attraction.
A decade ago, Mehmet Ali Gökçeo?lu replaced the metal fence at the front of his property with a 50 meter-long aquarium filled with hundreds of fish and octopuses. Located just a few feet away from the shores of the Aegean Sea, Mehmet Ali Gökçeo?lu's property has become one of the most popular tourist spots in Çe?me. It attracts up to a thousand visitors a day, according to its owner. The villa itself is pretty impressive, but it's not what draws so many people to this place. They come to see the aqua-fence.
Building the transparent structure was the easy part of the project. The hard part was linking the aqua-fence to the Aegean through a 400 meter-long buried pipeline, so the water could be changed continuously to keep the aquarium looking clean and its inhabitants happy. Gökçeo?lu hired a team of private divers to perform the task and ended up paying approximately 40,000 Turkish Lira ($21,000) to fulfill his dream. The businessman says seeing people line up outside his house staring at his creation makes it all worthwhile.
To make sure no one comes close enough to damage his fragile fence or steal some fish, the owner set up a surveillance network of 17 cameras with facial recognition. Visitors can look, take photos and record videos, but getting too close will probably set off some kind of alarm.
6

The tech millionaire who spent $150 million to make his company headquarters look exactly like the STAR TREK spaceship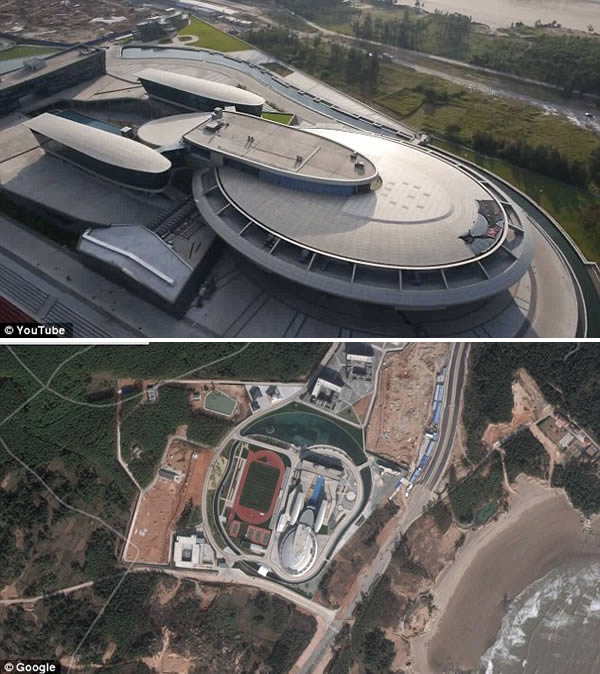 State-of-the-art offices for Chinese game developer NetDragon Websoft are shaped like Star Trek's USS Enterprise. The company's founder, Liu Dejian, spent around 600 million yuan ($150 million) constructing the 260-meter sci-fi building.
The company made sure they had the proper permission to build in the likeness of the starship by contacting the TV show's rights holder, CBS.
Work began in 2010. The building is specifically inspired by the USS Enterprise NCC-1701-E, which appeared in all three Star Trek movies in the late 1990s and 2000s. It is located in the city of Changle in China's Fujian province and was finished in October 2014.
The building features 30-foot metal slides between levels and automatic sliding gates. Inside the giant spaceship is a life-sized Tyrannosaurus rex skeleton replica, modeled after a specimen discovered in South Dakota in 1987.
Dejian, 43, is China's 320th richest person, and according to Forbes, his family is worth a reputed $600 million.
7

The shoe store owner and millionaire who commissioned a shoe shaped house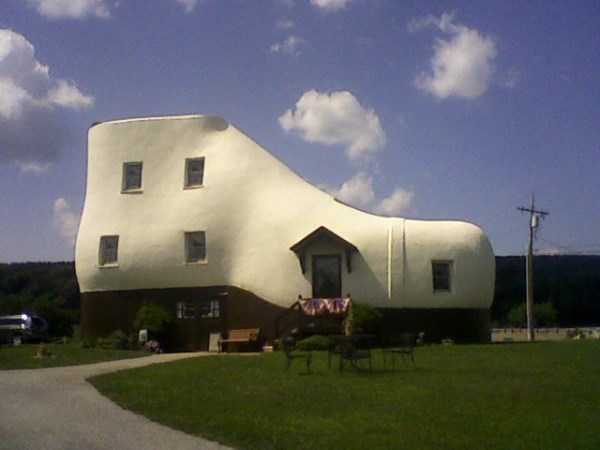 In 1948, eccentric millionaire Colonel Mahlon M. Haines built the world's biggest shoe house in York County, Pennsylvania. Allegedly, Haines handed an architect an old work boot and told him to build the biggest shoe house in the world modeled after the boot.
At that time, the millionaire owned 40 shoe stores in Pennsylvania and Maryland. The incredible shoe home is located (of course) on Shoe House Road, and the home even has a doghouse shaped like a shoe.
The Haines Shoe House is built near the highway and is better advertising than most billboards. Elderly couples and newlyweds alike have been invited to stay in the biggest shoe house in the world. Nowadays, a tour guide brings interested people inside to view the structure, which includes fine stained glass windows.
8

The eccentric millionaire who is selling his storybook home after his fairytale romance ended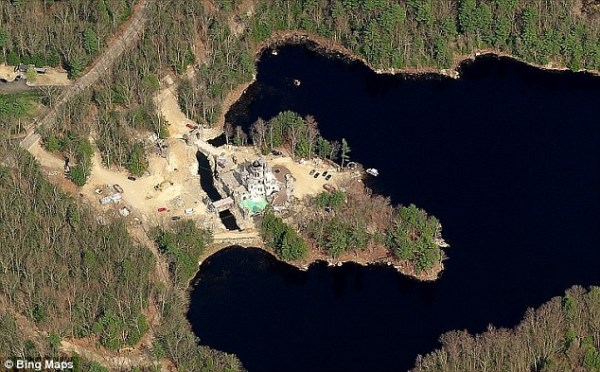 A Connecticut home built like a castle with all the fixings has just gone on the market for $45 million. Eccentric millionaire Christopher Mark is unloading his property, which he began building in 2001. He completed it in 2008, just three years after he made headlines for booting his girlfriend, Marina Isakova, and the couple's child from the lush digs. Mark is the great-grandson of a Chicago steel tycoon.
The 35,000 square feet home in Woodstock, Connecticut is located on 75 acres of land, and comes with a turret and a moat around a 30-acre lake. According to Estately, the castle boasts 8 bedrooms, 8.5 bathrooms, massage rooms, and a shower for multiple people. At one time, there was even a petting zoo on the property.
9

The eccentric man who built a replica of Stonehenge on an island off the Irish coast
He hit the headlines when he drove his cement mixer, emblazoned with the words "Toxic Bank Anglo," into the gates of the Irish parliament. Two months later, self-styled Anglo Avenger Joe McNamara was back in Dublin city Centre, this time staging a protest from atop a cherry picker.
McNamara is known in Ireland for a series of protests against the Anglo-Irish Bank and the government's handling of the Irish financial crisis. But in 2011, the 42-year-old developer pulled his biggest protest yet. He built his version of Stonehenge on an Achill Island hilltop off the Mayo coast. The 15-foot high circle is 30 meters in diameter and almost 100 meters in circumference, with 39 standing stones and lintels. It took six months to plan and was built during a single weekend.
What it does not have, however, is planning permission. The Mayo County Council requested a court order to force McNamara to remove the edifice as it had been built without the required paperwork. McNamara claimed that the structure was exempt from planning rules because it was an "ornamental garden." It is still standing to this day.
10

The Russian ex-convict who built world's tallest log cabin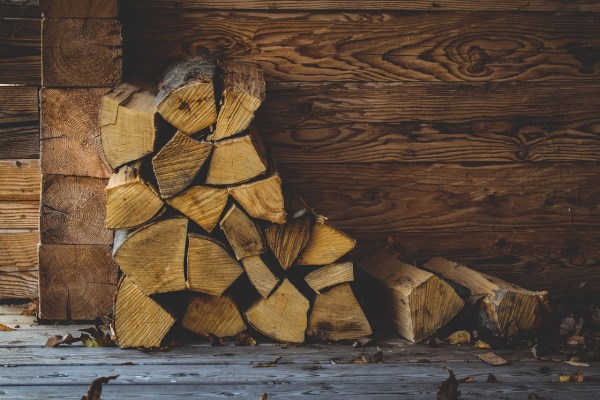 Nikolai Sutyagin, a former Russian gangster, has a home that is certainly unusual. The eccentric ex-con's seemingly accidental 15-year project begun in 1992. The house has 13 floors and is 144 feet high. Sutyagin claims he only intended to build a two-story house larger than those of his neighbors to reflect his position as the city's richest man.
Although it is hard to tell how much longer this fragile and fantastic structure will last, one must admit that it's quite an impressive wooden house.