1

The massacre survivor who was adopted by the cop who rescued her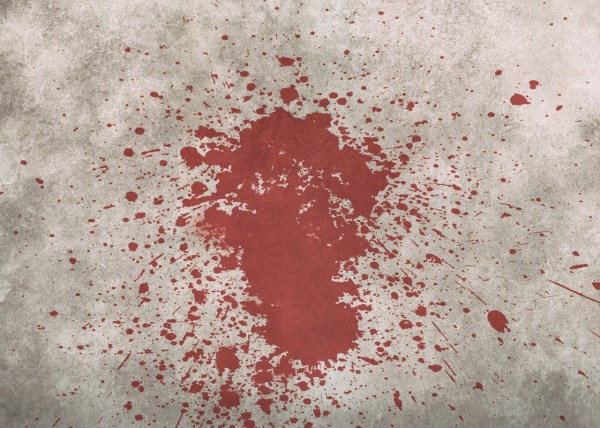 The Palm Sunday Massacre was the largest mass shooting in the New York area in decades. On April 15, 1984, ten people were killed, including eight children. Only one survivor was found: a crying toddler covered in blood, crawling at the feet of the dead.
Christina Rivera was just 13 months old when much of her family was wiped out in a shooting at her Liberty Avenue apartment. The tot's mom, Carmen Perez, 20, two half brothers, Alberto, 5, and Noel, 3, and several cousins were among the ten people blown away by a cocaine-crazed killer.
Officer Joanne Jaffe was among one of the first cops to arrive on the scene and grabbed the crying child who was covered in blood. The New York Post ran a front-page picture of little Christina and Jaffe, with the headline "The Only Survivor."
As Christina grew, Jaffe kept in remarkably close touch with the little girl who was being raised by her grandmother.
For years, however, Rivera hadn't been told about the murders. That all changed when a classmate told the 10-year-old about her mom's fate. The girl's grandmother eventually came clean about the 1984 slaughter and showed her all the newspaper clippings saved from that awful day. Rivera finally understood why Jaffe had become such a close family friend.
When Rivera turned 14, her grandmother – overwhelmed by the challenges of raising a teenage girl – came to Jaffe at the station house with a remarkable proposal. The woman asked Jaffe if she could raise Christina. After some trepidation, she agreed.
Under Jaffe's care, Rivera graduated from high school and eventually got a job with the state. In 2014, 30 years after the massacre, Jaffe finally adopted Rivera as her own.
2

The teen who was thrown from a crashing aircraft onto a Reno street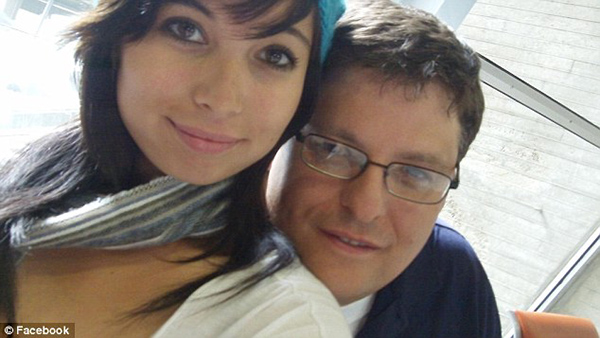 George Lamson Jr. was 17 when Galaxy Airlines Flight 203 crashed in a field in south Reno on January 21, 1985, killing 70 people who were returning from a Super Bowl junket.
Some of Lamson's group went by bus to Stanford, California, to attend the Super Bowl between the San Francisco 49ers and the Miami Dolphins. Others traveled to Lake Tahoe and watched the game at Caesars Tahoe.
The group reunited to go home late January 20, 1985 at the then-Reno-Cannon International Airport. Flight 203, a Lockheed Electra 4-engine turboprop, took off just after 1 a.m. A minute after takeoff, the co-pilot notified the tower of a severe vibration, possibly caused by an open service access door under one wing and requested an immediate return.
The plane never made it. It broke in half just in front of the row where Lamson and his father were seated. A fireball followed, and Lamson was thrown clear of the aircraft. He landed upright, still in his seat, on a street.
Lamson suffered burns and abrasions, but was otherwise physically fine. He was, however, wracked with survivor's guilt, much of it stemming from his feeling that others would judge him for the way he lived his life following his brush with death.
In January 2015, a new memorial was unveiled to commemorate the 30th anniversary of the crash. Lamson, now 47, said it was too difficult to attend the ceremony. He said, "I don't want to be remembered as the boy who survived this accident. I want to be remembered as the man that lived. Life is a gift for which I am always grateful for."

3

The woman who is the only surviving victim of a Los Angeles serial killer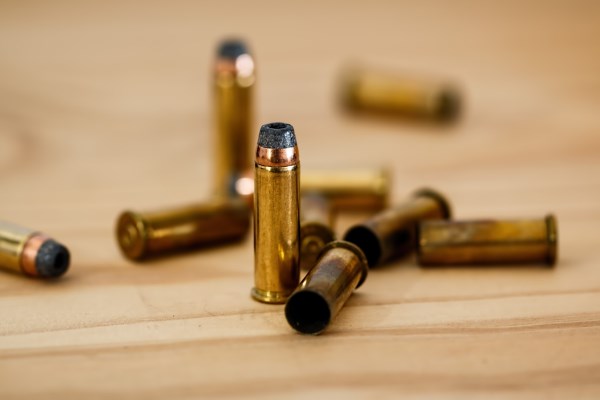 The bullet that doctors pulled from Enietra Washington in 1988 became a key piece of evidence against the man now suspected of being the "Grim Sleeper" serial killer. He has been blamed for the deaths of at least ten women in the Los Angeles area between 1985 and 2007.
Washington is the only known survivor of an encounter with Lonnie David Franklin, whose nickname comes from a 13-year gap between his slayings. Currently, investigators are looking into whether Franklin can be connected to any more of another 230 Los Angeles-area slayings, including some they previously considered solved.
Washington said that her attacker turned on her so quickly she hardly knew what happened. Then 29, she was drawn to Franklin's orange Pinto with the striped top. When he offered her a ride, she turned him down, only to have him retort, "That's what's wrong with you black women. Men can't be men to you."
She agreed to accept a ride to a gathering at a friend's house, thinking she could pawn him off on someone there. After he stopped at what he said was his uncle's house to get cash, she said he muttered something she didn't quite hear "then all of a sudden, everything just went real quiet." Only when Franklin said, "Bitch, I'll shoot you again," did she realize she had been shot a first time.
Franklin sexually assaulted her and left her for dead. Amazingly, Washington got up and struggled to get to her friends house to get help. She was sent to the hospital and survived after a three-week stay. The bullet in her chest was recovered, and police soon discovered the ballistic markings matched that of other killings.
On July 7, 2010, Franklin was arrested. The Los Angeles County District Attorney's Office has charged him with ten counts of murder, one count of attempted murder, and special circumstance allegations of multiple murders in the case. Franklin has been in jail since his arrest awaiting trial; the large quantity of evidence, in this case, some dating back thirty years, had caused a lengthy pretrial discovery. Jury selection for the trial begins June 30, 2015.

4

The sole survivor of a ship explosion who spent 133 days at sea on a raft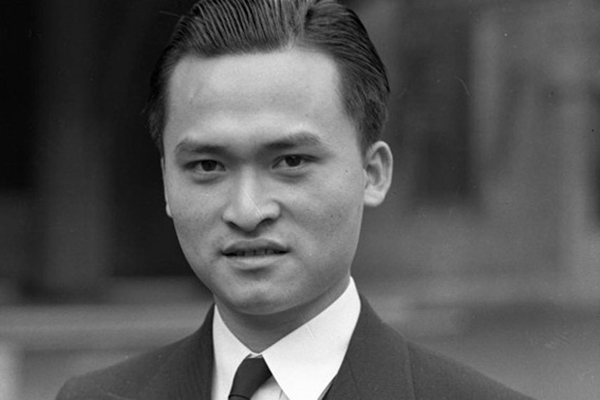 Chinese-born Poon Lim was working as a second steward on the British merchant ship SS Ben Lomond (a.k.a., Benlomond) during World War II. The ship was armed, slow moving and sailing alone on its way from Cape Town to Surinam.
On November 23, 1942, a German U-boat, U-172, intercepted and struck the Ben Lomond with two torpedoes. Poon Lim grabbed a life jacket and jumped overboard before the ship's boilers exploded. The ship sank in around two minutes. Fifty-three of the crew – 44 sailors and eight gunners and the master –were lost.
Poon spent approximately two hours in the water before climbing aboard a raft which had several tins of biscuits, a forty liter jug of water, some chocolate, a bag of sugar lumps, some flares, two smoke pots and an electric torch. He kept himself alive with the supplies at hand, but when those ran out, he caught fish and drank rainwater he caught in a canvas life jacket covering. He survived a storm that nearly did him in, and drank the blood of bird and sharks for sustenance when his rainwater was fouled.
At one point, a passing freighter and a squad of United States Navy patrol planes were close to Poon. He later contended that the freighter saw him but did not pick him up because he was Chinese. The planes, however, dropped a marker buoy in the water. Unfortunately for Poon, a large storm hit the area at the same time, and he was lost again.
After 133 days at sea, Poon knew that he was close to land because the color of the water had changed – it was no longer deep blue. On April 5, 1943, he reached a river inlet and was rescued by three Brazilian fishermen.
When told no one had ever survived longer on a raft at sea, Poon Lim said, "I hope no one will ever have to break that record." While people have lived longer lost at sea, no one has yet broken Poon Lim's record time spent on a life raft.

5

The lone survivor of a human trafficking "death camp" in Thailand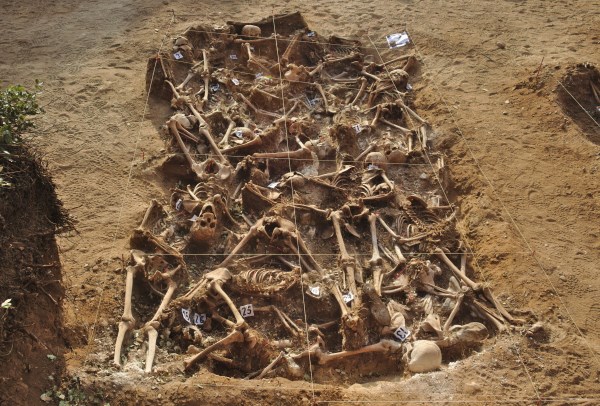 In May 2015, at least 30 graves containing human remains were found in a "detention camp" in southern Thailand, along with a lone male survivor.
The survivor, 28-year-old Bangladeshi national Anuzar, is "very sick" and has been hospitalized.
Anuzar said from his hospital bed that he had been kidnaped in Cox's Bazar, a coastal city in southern Bangladesh, and forced onto a boat with other Bangladeshis and Rohingya Muslims. He was then shipped to the camp in southern Thailand, where the smugglers told him to contact his family and tell them that they were to pay a ransom for his release.
Anuzar said he was held in the camp — which at times contained more than 1000 people — for nine months, but others were held longer. Days before Thai authorities raided the camp, he said that the eight brokers who controlled everything fled with the surviving migrants that likely had more worth to them than he did. He was, therefore, left for dead.
As a survivor, he may one day play a key role in testifying against the traffickers if they are ever found.
6

The sole survivor of a plane crash that killed Otis Redding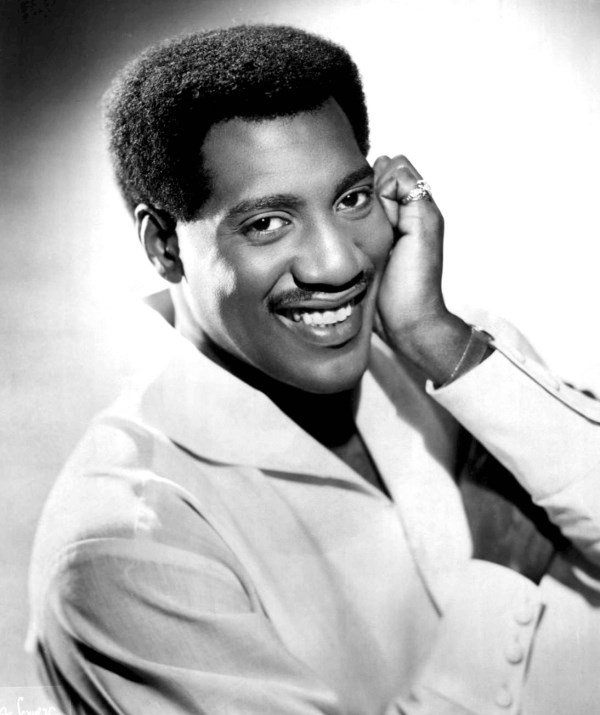 In 2012, Bar-Kays' trumpet player Ben Cauley celebrated his 65th birthday, which was a milestone for him in more ways than one. Cauley is the lone survivor of the plane crash that claimed the lives of legendary soul singer Otis Redding and four members of the Bar-Kays outside of Madison, Wisconsin, on December 10, 1967.
Earlier that year, the group's debut single reached No. 3 on Billboard's R&B chart, and the young band was on its way. But six months later, tragedy struck. Five of the six Bar-Kays (bassist James Alexander was on another plane) and Otis Redding climbed aboard a small plane to fly from a show in Cleveland to Madison, Wisconsin. The plane crashed in icy Lake Monona. Cauley was thrown into the freezing water. He didn't know how to swim, but he held on to a seat cushion, "I couldn't swim," Cauley said, "I didn't try."
The cushion kept the musician afloat until a police boat arrived. Cauley suffered hypothermia and shock, but he survived.
Since the crash, Cauley has played with numerous bands, including a reconstituted Bar-Kays, Isaac Hayes, and the Muscle Shoals Band.

7

The lone man who survived one of the worst mining disasters in U.S. history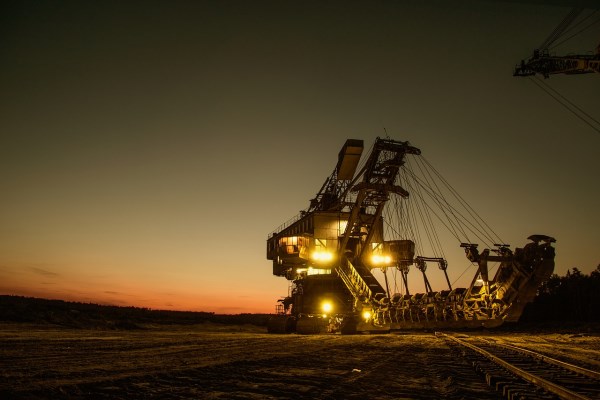 In January 2006, an explosion rocked the International Coal Group's Sago Mine in Upshur County, West Virgina trapping 13 miners inside. It was the worst mine disaster in the state in nearly 40 years, and there was only one survivor.
Tom Anderson, Jerry Groves, James Bennett, Junior Hamner, Terry Helms, Marty Bennett, Jesse Jones, Fred Ware, Jr., David Lewis, Jackie Weaver, Marshall Winans and Martin Toler, Jr., all lost their lives as a result of the disaster. Randal McCloy, Jr., would be found alive more than a day later behind a constructed barrier created by the miners in an attempt to block out the deadly levels of methane gas which filled the mine after the explosion.
Doctors have been unable to pinpoint why McCloy, 27, was the only one who survived the 41 hours it took rescuers to find the crew. He left the mine battered and comatose and spent months in the hospital. He suffered brain damage from carbon monoxide poisoning. McCloy has since recovered and was released from a rehabilitation hospital later that year.
Though the cause of the explosion was not officially determined – the leading theory being a lightning strike near the mine set off methane gas in a closed off area with enough force to destroy the seals, which flooded the mine with gas – investigators believed that the deaths were preventable.

8

The woman who was the sole survivor of Brazil's House of Death torture center
In April 2015, the sole survivor of the House of Death military regime torture center in Brazil died at 72.
Ines Etienne Romeu was a Brazilian political prisoner held in extrajudicial detention in a Brazilian torture camp in 1971. She was interrogated and tortured in what became known as the House of Death in Petropolis, about 40 miles from Rio de Janeiro.
During her 96 day captivity, she was beaten, electrocuted and hung upside down from an iron bar. She was drugged with a truth serum that left her body numb but her mind lucid. She was raped and forced to clean the kitchens naked. Despite this, she was also the only prisoner held in the center whose torturers trusted to serve as a double agent. Once she was put in the field, however, it was decided she was insincere. She was returned to her sister weighing only 70 pounds, then re-apprehended and given a life sentence. Romeu ended up being imprisoned in Talavera Bruce for a further eight years, until 1979.
Later, she said her desire to report what had happened kept her alive. She memorized the names of her abusers and the location of the House of Death and spent the rest of her life publicly describing the torture she and other prisoners had suffered.