1

Homeless Man Becomes Fashion Idol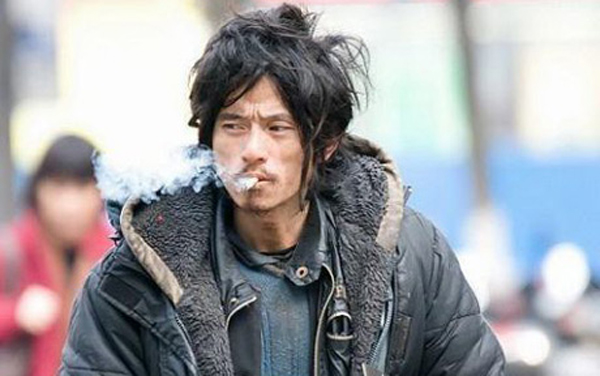 An impoverished, disheveled man in Ningbo, China has become a role model and fashion icon. No one knew his real name, but photos of "Brother Sharp" began appearing on websites and amassed a great number of followers commenting on his good looks and "homeless chic." There are rumors that he was a university graduate who lost his mind when his girlfriend left him. The good news is that because of his fame, Mr. Sharp was found out to be Cheng Guorong (who had lost both wife and father in a car accident) and was reunited with family in 2010.
2

"British Teenage Benedict Cumberbatch" Goes Viral in China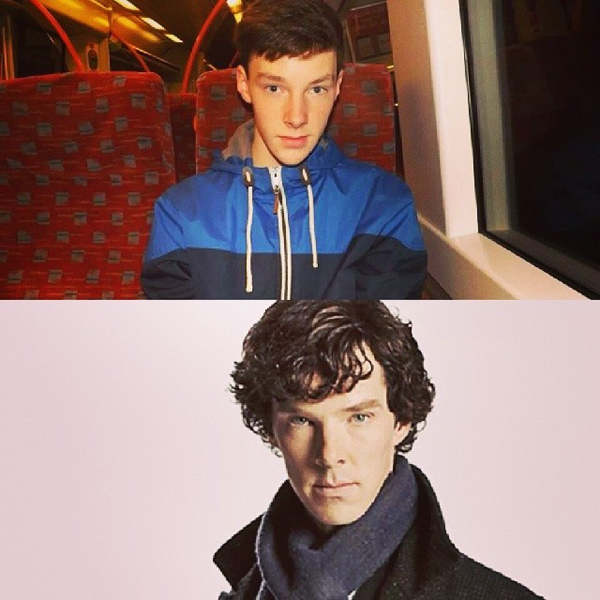 China has become fascinated with Benedict Cumberbatch, or more specifically, have become fascinated with a teenage boy who sort of LOOKS like a young version of the actor (he's 16, Benedict is 37).
Tyler Michell did indeed boast about his resemblance on Instagram, but he was overwhelmed by the response – thousands of comments in Chinese, where the Sherlock TV show Cumberbatch stars in is a huge hit. After all the sudden attention, Tyler posted a picture which said in Chinese "Stop commenting on all my stuff." The uproar continues as we speak.
3

"In The Way Guy" Becomes International Interrupter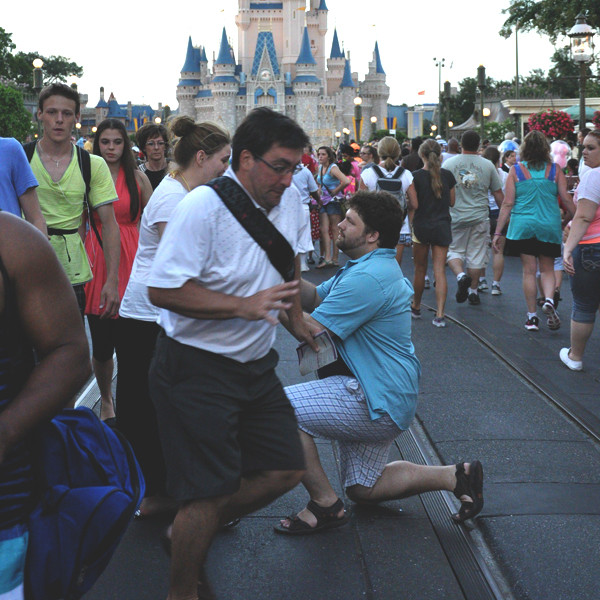 Another recent unintentional viral superstar is "In The Way Guy." This hapless fellow accidentally stepped in front of a marriage proposal at Disney World in 2013. Not only did the above photo go viral on Reddit, he developed his own meme, where he is now seen ruining all kinds of events much like the Casual Pepper Spray Cop from a few years before (See Below).
4

Casual Pepper Spray Cop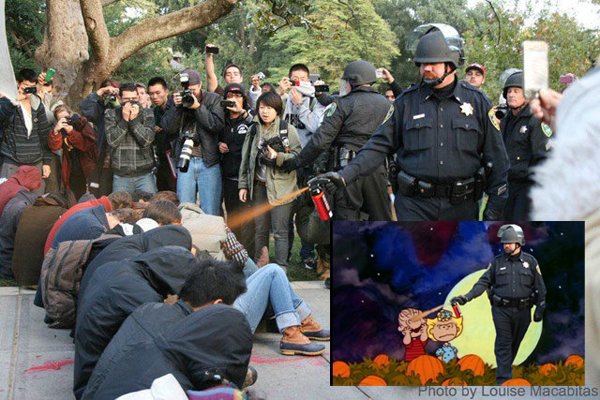 The original photo and one of many mutations (inset)
Sometimes memes can not only take an ordinary situation and make it hilarious, but they can take a horrible situation and spread awareness. Such is the case of the striking image that came out of an Occupy protest at UC Davis. It shows peaceful students being pepper sprayed in the face by a nonchalant police officer in full riot gear. This cop has now been added to many other peaceful and/or beautiful situations, which will make you laugh as well as realize the absurd and excessive force that police used to crush this movement.
5

Punk/Metal Hero Glenn Danzig Carrying Kitty Litter Becomes Worldwide LOL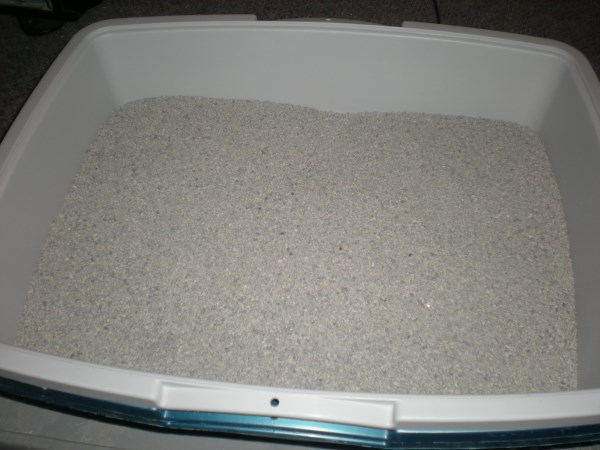 "I got something to say... I changed my litter today!"
Punk/metal icon Glenn Danzig is known for his overly serious demeanor and Satanic songs and imagery for bands like Samhain and the Misfits, but like every rock star he too has to go to Trader Joe's and pick up kitty litter now and again.
The juxtaposition of the stern-faced Danzig and the bags of kitty litter he was carrying lit up the internet. Mr. Danzig was quite irritated and wondered why people wasted their time on it. Much to his chagrin, someone altered a video of his to make it a commercial for Fresh Step. Watch below!
6

"Little Fatty" At First Shunned, then Embraced Sudden Fame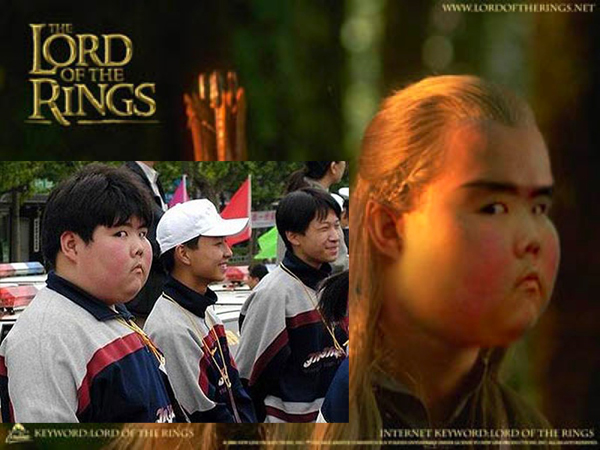 The original "Little Fatty" photo (inset) along with one of many mutations
Qian Zhijun was and is known to many in China as the original "Little Fatty." The original photo was taken by an unknown person in 2003, when Qian was attending a traffic safety event at his school. As crazy internet sensations go, people then Photoshopped him into many other pictures and events. Views of these are in the tens of millions.
As this was going on, Qian continued to attend school, where many of his teachers and fellow students knew of his fame, but were wary of telling him. When he did finally find out, the shock and outrage gave way to a grab for further fame. Quian now hosts a cooking show in China and has starred in a feature film.
7

Candy Thief Strip-Search Goes Viral, Thief Sues 7-11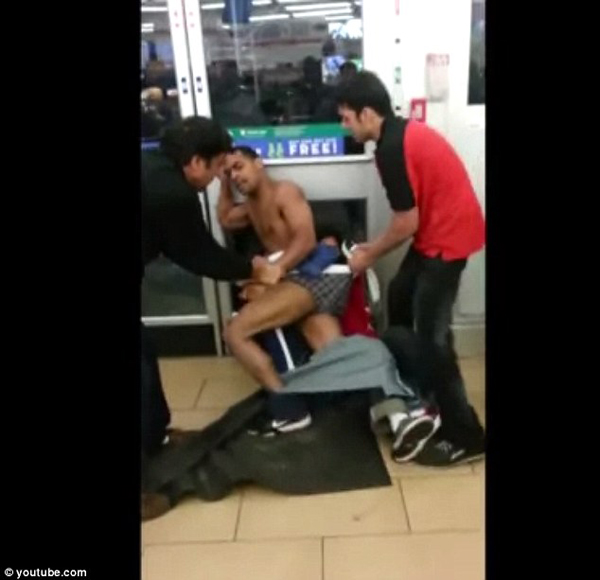 That is NOT a Snickers bar...!
A Bronx man, who apparently wanted to have a Snickers break without paying for it, became an unwitting superstar of a viral video that was shot by a citizen during the ensuing strip search.
Although just accused of taking a candy bar, David Golsen was forcibly stripped by 3 7-11 employees while the camera rolled. The sudden popularity brought "emotional distress" to Golsen, who sued 7-11. One employee was fired, the others went through "re-training." Watch the video below or read the lawsuit:
8

Jewish Man Lets Black Man Sleep On His Shoulder On Subway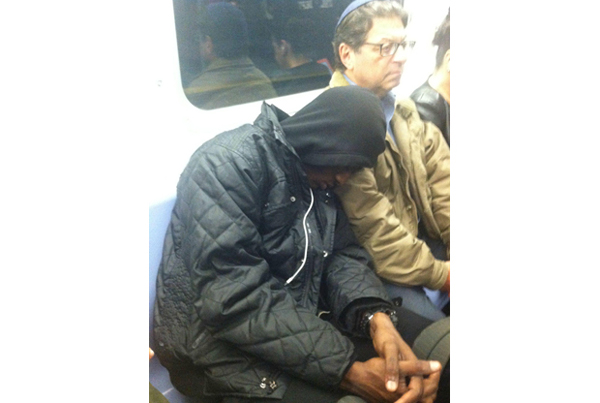 Usually most unwitting superstars have done something they'd rather not have others see. In this case, it was a small, personal act of kindness caught by a stranger. A Jewish man sits in a subway seat as the black man next to him has fallen asleep and is resting on his shoulder. According to the Reddit poster of this photo, the Jewish man did not move for almost an hour. This picture was shared almost 200,000 times on Facebook. In essence, this photo captures the both the kindness of strangers and something that happens every day in New York City.
9

Kindergarten Teacher's Rescued Dog Becomes "Doge"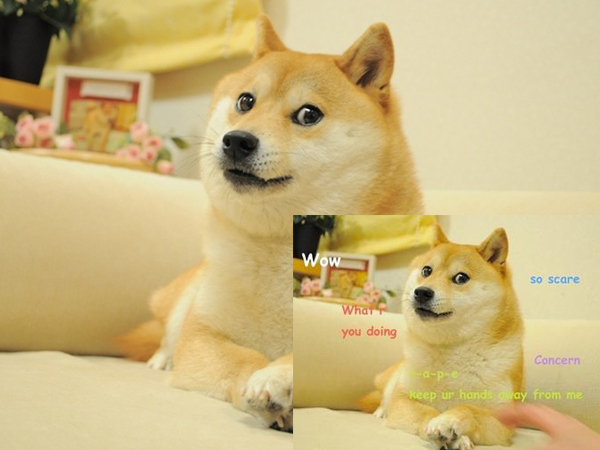 The original photo and the original "Doge" version (inset)
This heartwarming tale of a viral image is also the story of a saved life. Japanese kindergarten teacher Atsuko Sato adopted a Shiba Inu dog she called Kabosu, which is a kind of Japanese fruit. Kabosu was abandoned along with 19 of her brethren at a nearby shelter, many of which were killed before they could be adopted. Kabosu was one of the lucky ones. Atsuko merely wanted to put some cute pictures of this round-faced pup on her blog. In the mysterious ways of the internet meme, Kabosu's cartoon-like expression became the de-facto avatar for "Doge." Doge's face is usually accompanied by Comic Sans script along with silly text, and the word "wow." "I learned that the risk of the internet is that anyone in the world can see my life on my blog," she was quoted as saying.
10

"Star Wars Kid" Now Spokesperson Against Cyberbullying
A long time ago in a galaxy far, far away – well, actually it was 2002 and in Canada – Ghyslain Raza was a shy 15-year-hold high school kid with a love of Star Wars. He was alone in his school's AV studio and just for fun he made a short video of himself using a golf ball retriever in the manner of a lightsaber. The tape was discovered and uploaded, where it became an instant hit and has been viewed 900 million times and remixed in numerous ways. Ghyslain was mortified and sued several families, which were eventually dropped or settled out of court. It was only until recently Ghyslain associated himself with the video, in an effort to bring attention to cyber bullying. Watch the original below:
11

Ecce Homo Botched Jesus Restoration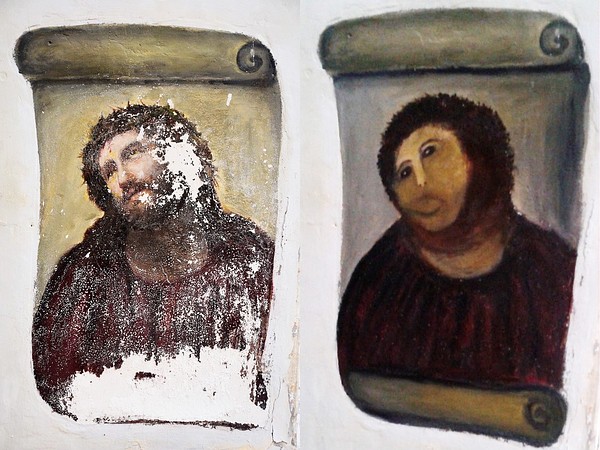 An elderly woman lived next to a church in Borja, Spain where the 19th century fresco entitled Ecce Homo was housed. It was badly damaged from years of neglect and the woman took it upon herself to try and restore it to its former glory.
Unfortunately, her painting skills were not up to the task and she turned the Savior into a bizarre cartoon. The photos went viral and the woman suffered a panic attack from all the attention. But there is good news: this goof put Borja on the map, and now both the woman and the town are making money, charging tourists $1.30 to see the fiasco/fresco.