As weird as it sounds, the phenomenon of surprise birth is not as rare as one may think. Statistics show that one in 600 mothers-to-be will be unaware they are pregnant until they give birth, or just before. This is more common among busy women, those who may already be overweight or those approaching menopause. It tends to happen in menopausal women and younger busy women because they are not expecting to be pregnant and won't be looking for signs.
1

The woman training for half-marathon who gave birth, didn't know she was pregnant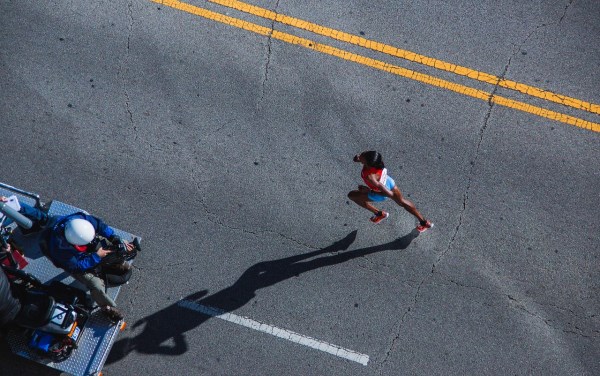 Trish Staine thought the severe back pain she was experiencing stemmed from intense training for a half-marathon. Turns out that "back pain" was actually labor pain, and one day later, she was holding her newborn baby girl.
Staine, 33, says she had no idea she was pregnant before the surprise birth. The Duluth mother of three said she hadn't gained any weight or felt fetal movement in the months before. Also, her husband had a vasectomy.
On June 22, 2013, she ran for about two hours in preparation for the Garry Bjorklund half-marathon. She complained of a sore back and when she got home, she thought a bath might help her pain.
As she talked to her husband on the phone, Staine said her pain was becoming unbearable. Her husband called an ambulance.
During the emergency room examination, Staine and her husband were stunned to learn medical staff had detected a fetal heartbeat. She was whisked to the delivery room and in what she said seemed like 5 minutes later, her daughter was born. She weighed 6 pounds, 6 ounces, and was 18.9 inches long.
Born about 5 weeks early, the Staines named their little girl Mira — short for Miracle.
2

The woman who gave birth on the toilet because she thought she had stomach flu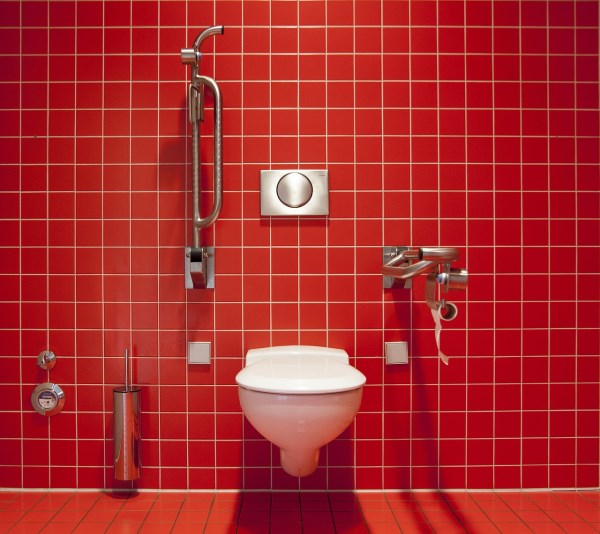 Gaynor Rzepka had no idea she was pregnant – until she gave birth on the toilet. The 25-year-old was at her parents' house in Llantwit Major, Glamorgan, when she awoke with a sharp pain in the early hours of February 16 2014.
Thinking she needed the toilet, Gaynor went to the bathroom but instead gave birth. Little Olly-James weighed 2.9kg (6lb 5oz) and was perfectly healthy.
Gaynor insists she had no idea about the pregnancy, claiming she continued to have periods and experienced little weight gain throughout. She continued her job at a supermarket in Cowbridge, completing a ten-hour shift the day before she gave birth, and even ran the Cardiff Half Marathon five months into her pregnancy.
She added, with hindsight, that the only clue to her pregnancy was a craving for Mars bars, which she usually hates.
3

The woman who didn't know she was pregnant and surprised the 911 dispatcher who took the call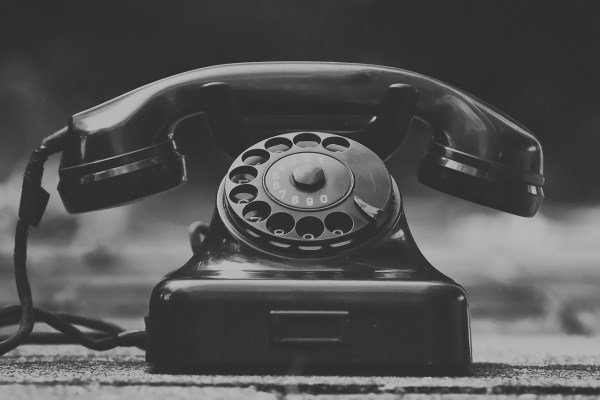 The dispatcher in Kimball County, Nebraska who took the emergency call recognized the address before she recognized the voice of her nephew, Anthony Kuhns. He was asking for an ambulance because his fiancée had just delivered a baby at home. The response from the dispatcher was "Dakota's not pregnant."
Anthony and Dakota didn't know she was pregnant either. Hard to believe, until you hear their version of events.
Dakota had complained of back pain, but she was in a car crash a couple of years before and has to sit for extended periods of time at work. She was feeling ill in the fall. When her boss suggested she might be expecting, she took a pregnancy test and it came back negative. She took a second one a month later. It was also negative.
A couple of months later, she was feeling very tired and experienced some stomach pains. Anthony told her rest to on the couch. It was on that couch that Dakota gave birth to their son. Anthony helped with the delivery and called 911.
Paramedics arrived and transported the baby to the hospital in Kimball. Able James was born at just 29 weeks. His oxygen levels were low, but he's made quick improvements.
4

The Catholic nun who gave birth and claimed she didn't know she was pregnant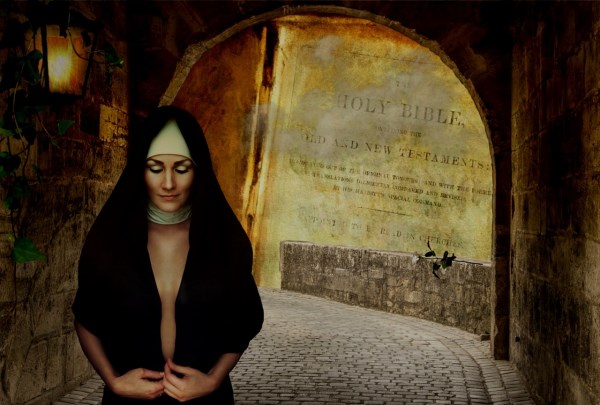 Roxana Rodriguez, a Salvadoran nun, gave birth in Italy in January 2014, claiming she had absolutely no idea she was pregnant. She said she was in her convent in Campomoro when she felt stomach cramps and was rushed to a hospital in the nearby city of Rieti. She ended up giving birth to a boy.
The 31-year-old nun named her son Francis, which also happens to be the name of the current Pope.
Apparently she got pregnant when she went to El Salvador to get her passport renewed. Her fellow nuns back at the "Little Disciples of Jesus" convent said they were "very surprised" about all this. And the convent's mother superior, Sister Erminia, said, "It seems she was not able to resist temptation." You said it, Sister.
5

The 45-year-old woman who gave birth at ski resort without knowing she was pregnant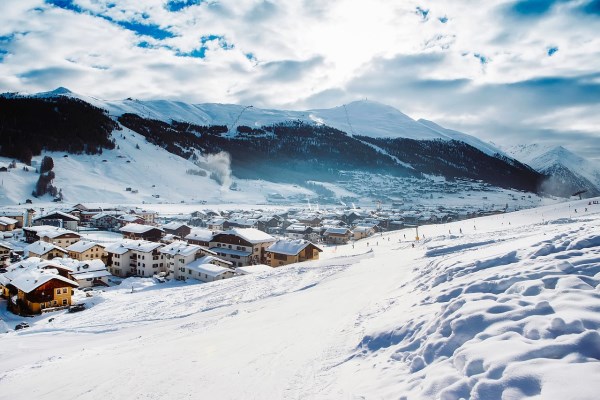 A 45-year-old French woman says she had no idea she was pregnant until her baby literally popped out while she was on holiday at a ski resort in the Alps in February 2014.
The new mother, named only as Karine, was at the Val Thorens ski resort on holiday with her family when she rushed to the bathroom because she was not feeling well. However she soon realized it wasn't a case of stomach flu.
Incredibly, within 15 minutes of the first pain she had given birth to a healthy baby girl. The couple already had two children, but it had been 12 years since the birth of the youngest.
Quick thinking on the part of the father allowed for the birth to go as well as it did. When the dad-to-be realized this was not just a case of cramps, he grabbed his brother and sister-in-law who were sleeping in an adjacent room.
After a brief assessment his sister-in-law, a trained prenatal nurse, realized the pains were contractions and even spotted the tiny head of the child beginning to emerge from her mother. She delivered the baby before paramedics even arrived.
6

The teenager who didn't know she was pregnant and gave birth following a kickboxing match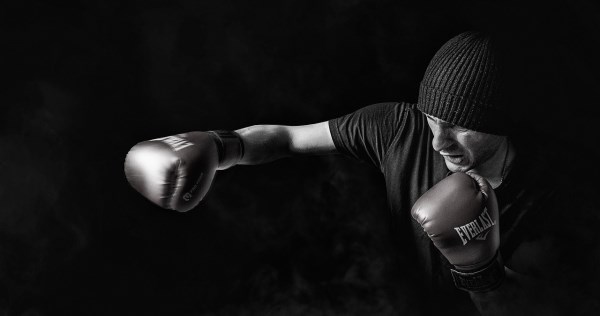 In 2006, 17-year-old Pamela Vugts, a junior fighter from Den Bosch, was rushed to the hospital following a kickboxing match, only to give birth to a healthy baby girl.
Unbeknownst to Pamela, or her opponent, the youngster was seven months pregnant when she entered the ring. Following a kick to the stomach, the fighter began bleeding, triggering her trip to the emergency ward.
Neither Pamela nor her parents were aware she was pregnant, despite the fact she was 17 lbs overweight. According to reports, her stomach looked large and her belly button was sticking out in the ring.
7

The teen who didn't know she was pregnant and gave birth in McDonald's bathroom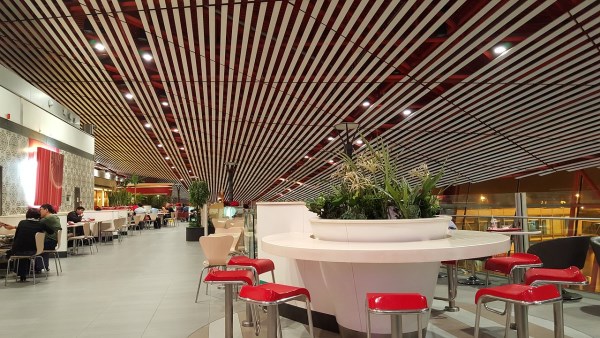 Most mothers have months to prepare for a child, but Danielle Miller had just minutes.
In 2007, 16 year old Miller was working the nightshift at the McDonald's in Vancouver, WA when she suddenly ran into the restroom feeling ill. Her co-worker, Jaynae Herrera ran in after her. Herrera asked Miller if she was okay, but something was definitely wrong. Miller was in pain and shaking. To her shock, she was giving birth to a baby, right over the toilet.
Jaynae called 911 and with the assistance of a dispatcher, helped deliver the baby. One of the first things the dispatcher said to do when the baby was delivered was to get the baby out of the toilet. Miller had a six-pound baby boy and named him Austin.
8

The woman who didn't know she was pregnant and gave birth at home as boyfriend sleeps through it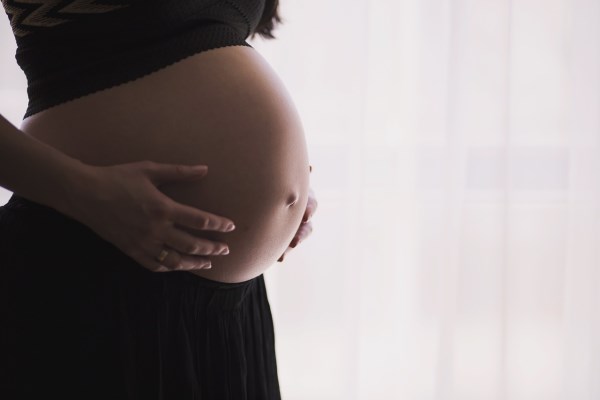 Nadia Watson woke up with what she thought were period pains but then collapsed on the bathroom floor of her Weston-super-mare home and went into labor. The confused 22-year-old screamed as she delivered 7lbs 11oz baby Poppy all by herself as partner Lewis McSweeney dozed throughout the one hour ordeal in the next room.
Her screaming didn't wake her partner but certainly alarmed the neighbors who called police. Police cars and ambulances arrived minutes after the birth.
Ms Watson said her boyfriend, 22, initially went back to sleep when she presented their newborn daughter. However when he woke again he was shocked to realize just what had happened.
She also said she had no clue that she was pregnant and remained a size 10 throughout her pregnancy. She had and only put on a bit of weight.
9

The woman who gave birth at her front lawn didn't realize she was pregnant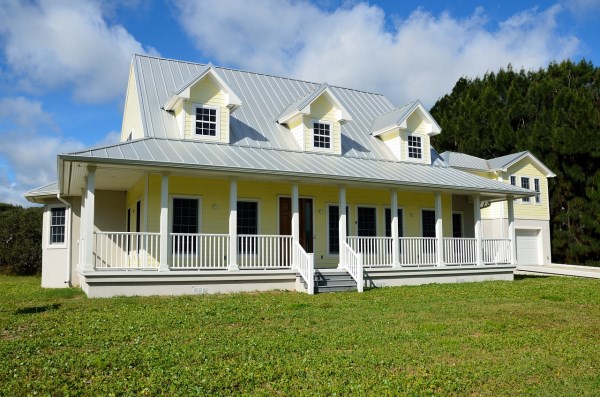 An unsuspected 21-year-old woman was heading to the hospital for what she thought was a stomach ailment, but the pain was so unbearable that she didn't make it. She soon found out however, that she was pregnant and gave birth to a baby boy in the front yard of her New Jersey home.
Thankfully, Barnegat Township Police officers Vinnie Damiano and Michael Moore arrived at the home a short time later. Damiano says the baby, who appeared to be about three months premature, was not breathing. They delicately performed CPR on the boy, revived him and helped an ambulance crew clear his airway before he was brought to the hospital.