From the boy that fought to have his name called at graduation, to Jazz Jennings, the girl who wrote a book about her real life experiences as a transgender child, meet 10 young people that are fighting for their gender identity.
1

Transgender teen writes children's book based on her real life experiences (Jazz Jennings)
Jazz Jennings is an advocate for transgender children and has written a book, I Am Jazz , detailing her experiences as a transgender girl.
This outspoken young girl is also honorary co-founder of The Transkids Purple Rainbow Foundation. She has made several appearances in the media and speaks at schools and conferences across the U.S.
Ever since she could remember, Jazz always felt like a girl. Although she was born male, she would unsnap her onsies to look like a dress, and if people called her a "good boy" she would correct them, saying she was a "good girl." By the time she was five, she was diagnosed with Gender Identity Disorder and started the transition from male to female. She then dressed and lived as a girl.
Now at 13, she faces new challenges. Puberty has been a fear of hers, but she is currently undergoing hormone therapy that will prevent the growth of body hair and other male sex characteristics. Dating is also an issue, but as Jazz – who is attracted to boys – explains, "if any of the boys decline me because of my situation then I just know they're not right for me at all."
2

Transgender child wins discrimination case to use girls bathroom at school (Coy Mathis)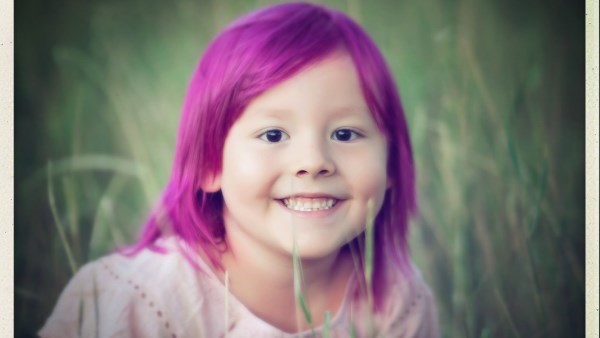 6-year-old Coy Mathis, who first identified as a girl at 18 months, was barred from using the girls' restroom at Eagleside Elementary School in Fountain, CO in December 2012. Prior to that, Coy, who dresses as a girl and is recognized as female on her passport and state I.D., had no issue with using the girls' bathroom.
After a year without incident, Coy's parents were informed that, "Coy was no longer going to be able to use the girls' restroom and they were going to require her to be using the boys' room or the staff bathroom or the bathroom for the sick children."
Mathis' parents soon filed a complaint with the Transgender Legal Defense and Education Fund. It was the first to challenge restrictions on a transgender persons' bathroom use under Colorado's anti-discrimination laws.
While awaiting the decision of the courts, Coy was home schooled. Her parents feared bullying and were overjoyed when the decision came back in her favor. "Schools should not discriminate against their students, and we are thrilled that Coy can return to school and put this behind her," Kathryn Mathis, Coy's mother, said in a statement. "All we ever wanted was for Coy's school to treat her the same as other little girls. We are extremely happy that she now will be treated equally."
3

A 6-year-old girl is the first transgender person allowed to change identity under Argentinian law (Luana)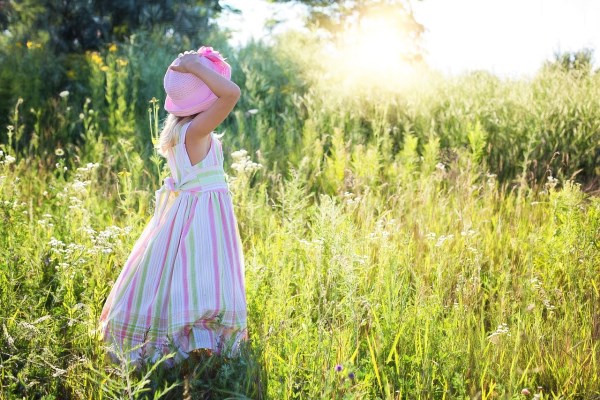 In September 2013, a little girl named Luana, also known as Lulu, became the first (and youngest) transgender person to change identity in Argentina, under the country's new Gender Identity Law.
The law allows the right to be identified by name and sex as defined by the individual.
Lulu's mother, Gabriella, wrote to the governor of Buenos Aires, Daniel Scioli, as well as Argentinian president Cristina Kirchner. She said her daughter, though born male, identified as a girl from the moment she was able to talk.
Lulu was denied before, but the Children, Youth and Family Secretary overturned the ruling and cited international human rights as the reason for the decision.
Scioli then approved Lulu's application to change her name on her identity card and birth certificate.
4

Transgender high school senior fights to have his name read at graduation (Isaak Wolfe)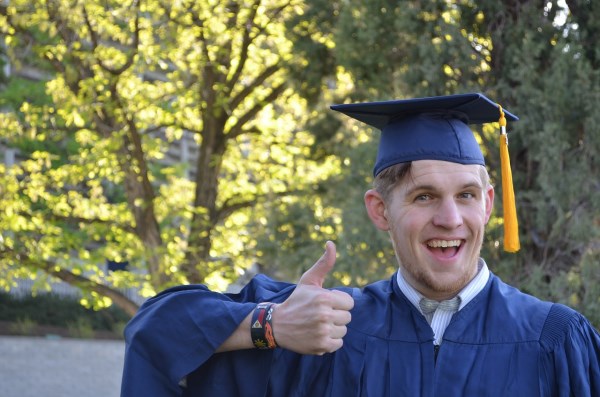 In May 2013, transgender student Isaak Wolfe fought to have his assumed name read aloud at his high school graduation. Isaac fought earlier in the year to campaign to be prom king, but was instead listed as a candidate for prom queen.
At graduation the Central Pennsylvania school district – while letting him wear the boys black cap and gown – decided he would be called by his birth name when he walked across the stage to receive his diploma.
Wolfe was glad he brought the issue national attention. "It's going to make a difference for people in the future," he said. "That's what matters most. It's not today; it's tomorrow. Don't be afraid to speak up, because you'll never see a change."
Wolfe is a college student at Penn State and continues his work as a transgender activist. He received an award from the ACLU for his contribution to civil rights and liberty.
5

7- year-old turned away from Girl Scouts is finally welcomed (Bobby Montoya)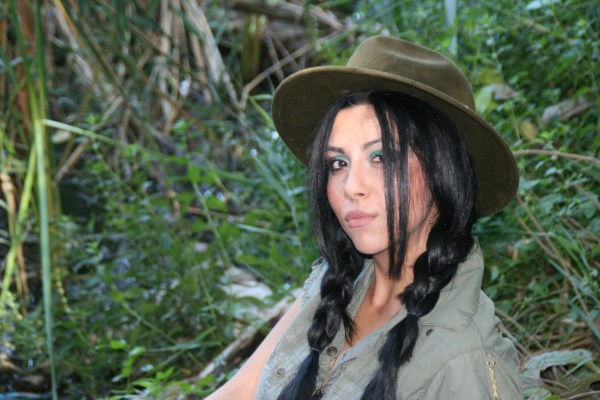 Bobby Montoya was born a male, but lives life as a girl. She dresses in girl's clothes and plays with girl's toys. When she wanted to become a Girl Scout she was turned away by a pack leader because she had "boy parts."
Bobby and her mother, Felisha Archuleta, appealed the decision, and the Girl Scouts Of Colorado admitted a mistake was made. "If a child identifies as a girl and the child's family presents her as a girl, Girl Scouts of Colorado welcomes her as a Girl Scout," said the Scouts. They let Bobby join the group.
The fight didn't end there, however. A group known as honestgirlscouts.com has called for a boycott of Girl Scout cookies in response to letting Bobby join a troop. The group posted a hatemongering video on YouTube and the backlash began – gay and transgender rights groups have reported a grassroots movement of supporters buying the cookies in support of Bobby.
6

An 11-year-old Canadian boy goes public with his story to help kids like him (Wren Kauffman)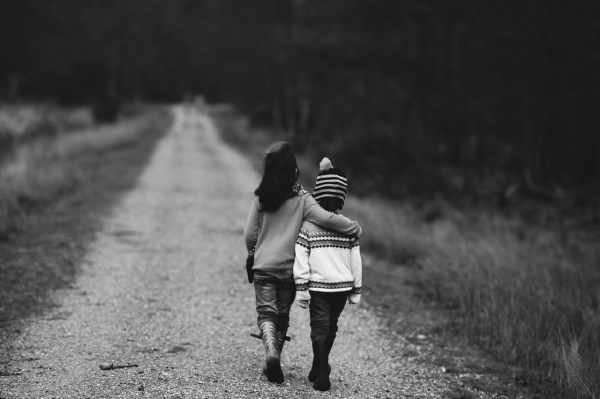 In 2013, Wren Kauffman, came out to the public as a transgender boy.
Wren's mother, Wen, explained her son wanted to "express who he was" by the time he was 4. He wanted to wear boys clothes and would ask "when do I get to be a boy?"
His parents were still on the fence on how to handle his transition, until his sister Ava said to them, "Wren wants to be a boy. He really wants to be boy. He really is a boy."
The family went to a psychiatrist who told them to allow Wren to live as a boy. They did and he is a much happier child. He will undergo hormone therapy and, if he chooses, sex reassignment surgery later on.
Wren dreams of being a photographer or maybe a child psychologist to help kids like him. His advice? "Tell your parents. They may not be the most understanding at times, but they love you in the end, and everything's going to be OK."
7

Girl fights to have gender changed on birth certificate (Harriette Cunningham)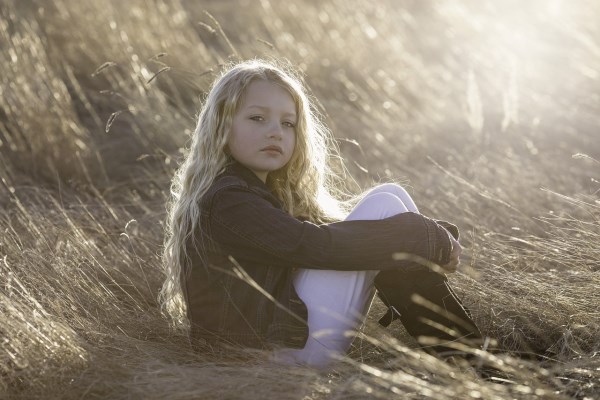 10-year-old Harriette Cunningham was born a boy, according to her birth certificate. Harriette knew she was a girl and when she was 9, fully transitioned. She wears only girls clothes and is referred to with female pronouns. Now, she wants her passport and birth certificate to reflect that identity.
With the help of her grandmother, Harriette has started a letter writing campaign in hopes of removing gender from birth certificates. They have also initiated a human rights complaint against the Canadian government saying Harriette never should have been labeled as "male" to being with. "When I have to show ID and I'm going through customs, people give me dirty looks and they kind of question me, who is this, and it makes me feel like I shouldn't have to go through that," says Harriette. "I'm a girl and I'm like everybody else.
8

Transgender teens who found love with each other have parted but remain friends (Arin Andrews and Katie Hill)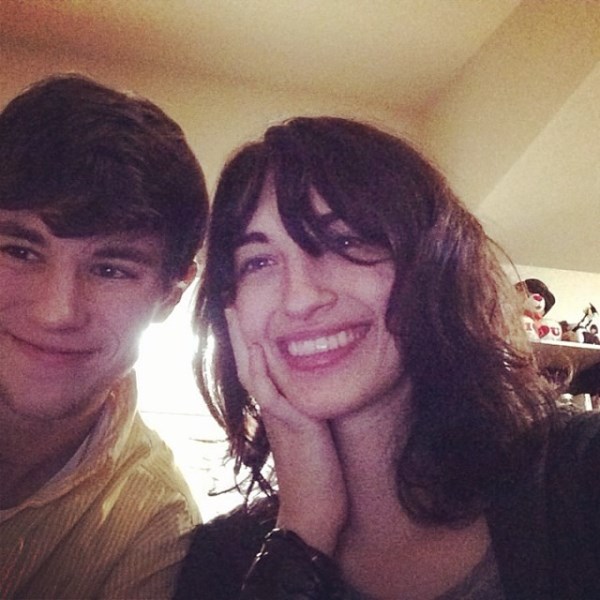 Transgender Oklahoma teens, Arin Andrews and Katie Hill, who made headlines when they fell for each other during their transitions, have split. The couple were champions of the transgender community and their fight for recognition was made even more challenging as they were both raised in America's "Bible Belt" where traditional values are the norm.
Love is fleeting for any young couple, and as they explain, "We have a very unique bond because we've been through the same stuff, even though it was in opposite directions. But we're at a point in our lives where things are happening and it's harder to spend time together."
Katie has started college and has had gender reassignment surgery. Arin has decided not to rush things – female to male gender reassignment is much riskier than male to female – but says "It sure would be nice to have and not risk that issue in a relationship."
The two remain friends and continue to support each other: "We think that what's important is that we've been there for each other through the hard parts of it and now we can just focus on having fun and enjoying being who we really are."
9

A young girl's parents conclude she wasn't just a tomboy (Tyler)
Tyler, born female, was 2 when he announced to his parents that he was a boy.
Parents Jean and Stephen found their younger daughter wanted nothing to do with the girly hand-me-downs from her older sister and didn't want to play with girls, let alone acknowledge being one.
After a year of insisting she was a boy, Jean decided to put her daughter's behavior to rest. Jean showed her a toddlers version of an anatomy book and said, "See? You're a girl. You have girl parts. You've always been a girl." The confused child replied, "When did you change me?"
When she was 4, her parents took her to a psychologist who confirmed that she had Gender dysphoria. The doctor recommended that the little girl be allowed to live as a boy.
Elated, Jean and Stephen's daughter wanted to be called "he" right way and changed his name to Tyler.
Tyler started wearing boys clothes and felt, for the first time, comfortable in his own skin. " I am not transgender," Tyler insists, "I. AM. A. BOY."
10

A celebrity's transgender son speaks out for health care (Stephen Ira Beatty)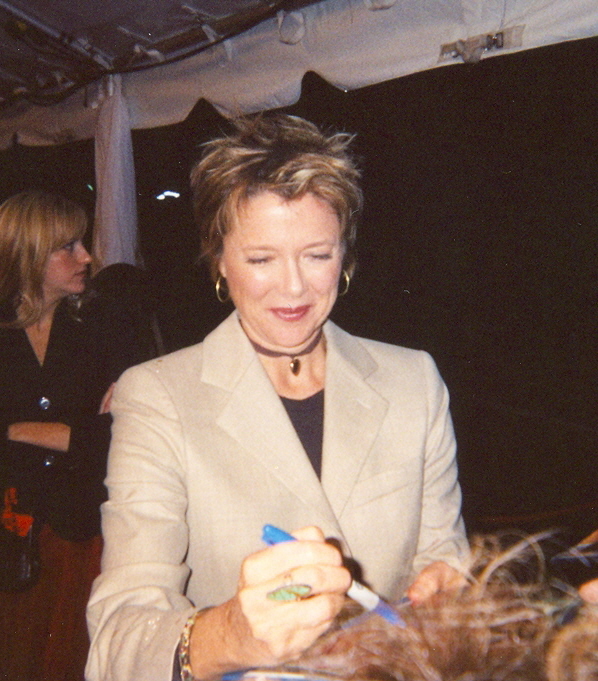 Stephen Ira Beatty, the oldest son of actors Warren Beatty and Annette Bening, is a LGBT advocate. His pet cause – health care for transgender people.
Beatty appears in a public service announcement promoting health care for trans people. In the video, Beatty and others take aim at New York State's Medicaid regulation that excludes them. He says, "As a trans person, I would hope that I'd be welcomed (in NY), but many trans people aren't because we don't have the basic healthcare coverage that we need to survive."
Beatty transitioned when he was 14 and describes himself as "a trans man, a faggy queen, a homosexual, a queer, a nerd fighter, a writer, an artist and a guy who needs a haircut."He is currently undergoing hormone therapy, but says he still likes to present himself as "fem."