1

Carmen Carrera (U.S.)
Carmen Carrera is a 28-year-old American reality television personality and drag performer who is known for appearing on the third season of the Logo reality television series RuPaul's Drag Race, where she became known for her flawless figure and glamorous look.
Carrera quickly turned into a fan favorite, even being brought back for another chance after her first elimination during the show's third season.
In 2012, Carrera announced that she was transgender and she had begun transitioning into a female. However, her decision has caused much chaos in her life, but at the end it's all worth the pain. Carrera has already become famous in the fashion world. In fact, she has appeared on several high-end magazine covers. She has also walked in L.A. Fashion Week.
2

Valentijn De Hingh (Netherlands)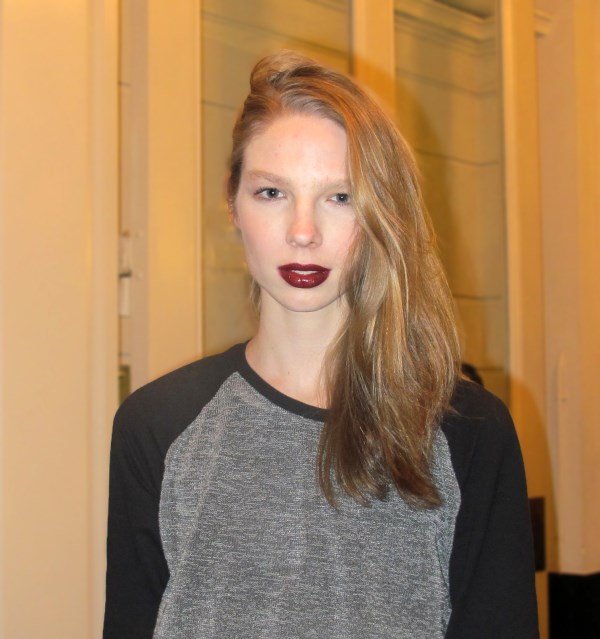 Valentijn De Hingh is a 21-year-old transgender model who has been followed as part of a documentary about the life of a transgender child, including all of the difficulties and stigmas that they often face.
Valentijn was an eight-year-old boy when she was filmed for the first time. Initially, the filming was for a television program about gender identity disorder in children.
Documentary maker Hetty Niesch then came with the idea of filming Valentijn for a longer period in order to make a documentary about her life in the long run and the decisions that she'd have to make in the future. That longer period turned out to be a filming period of nine years. The film debuted on Dutch television in 2007.
Valentijn had gender reassignment surgery just before the release of Niesch's documentary.
At the age of seventeen, 1.80 meters tall and with cheekbones which most other models would be envious of, it didn't take long before Valentijn signed up with a modeling agency in Amsterdam. Soon, she was sent to fashion shows in Paris. Eventually, Valentijn was deemed too tall, at 1.86 meters, for a serious career as a top model.
She enrolled in the University of Amsterdam to study literature science, hoping to pursue a career in fashion journalism. While working as an assistant booker in an Amsterdam modeling agency, Valentijn noticed a rise in transgender models and decided to put herself out there again. As a result, her modeling career is blossoming once again and Valentijn is frequently shooting for various magazines.
3

Ines Rau (France)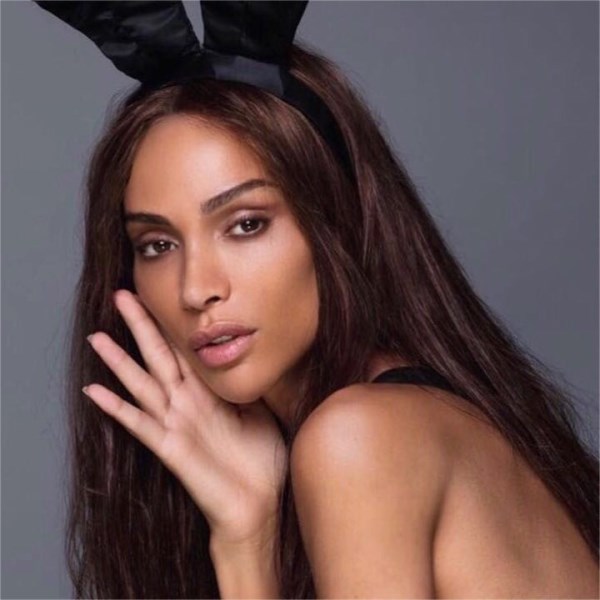 Ines Rau is a gorgeous transgendered 24-year-old New York City-based French model of North African descent.
The Paris-born model underwent gender reassignment surgery at the young age of 16. She became a model after a scout in Paris discovered her.
Her career has been going along nicely and she has a lot of great photoshoots for leading magazines such as Lurve and American Playboy.
4

Lauren Foster (South Africa)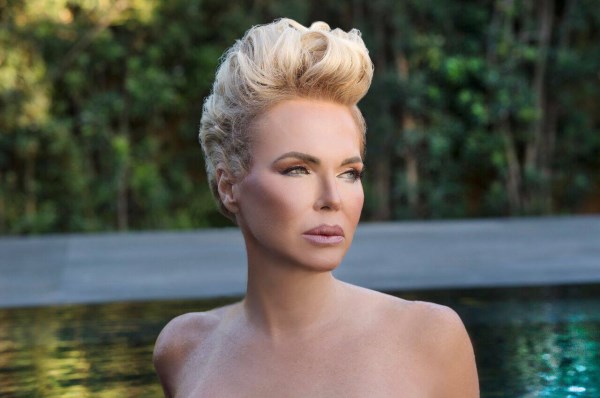 Lauren Foster is a 57-year-old South African model. She is one of the world's most recognized TG women, having been one of the first to pose for VOGUE magazine (Mexico).
Through her early years and puberty, Foster identified as a female and was diagnosed with Klinefelter's syndrome, where, instead of having the traditional XY chromosome pattern, she had the genotype XXY.
Lauren started working as a model in Johannesburg and then Paris and was featured regularly in magazines and advertisements. However, she was disqualified from the Miss South Africa Pageant. Her big break was in 1980 when she was hired by Vogue to do a six page fashion editorial. In 2000, she began working with the iconic performer Grace Jones. In 2001, Foster appeared in a cameo in Dirk Shafer's movie Circuit.
She lives in Miami Beach and Cape Town and is married. She also is the first transgender woman to be featured regularly on The Real Housewives franchise.
5

Amiyah Scott (U.S.)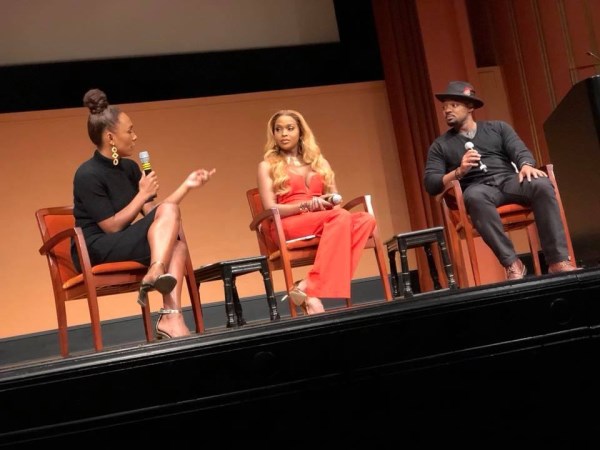 Amiyah Scott is a transgender model and make-up artist who was born in New York in 1988. Amiyah started the process of turning into a woman when he was 17. She got breast augmentation, booty shots, and light filler in the cheeks.
6

Jenna Talackova (Canada)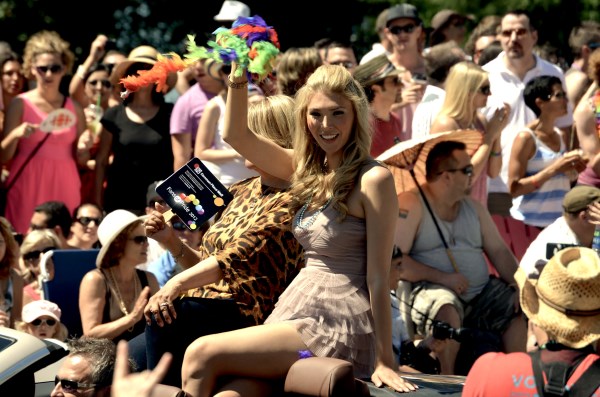 Jenna Talackova is a Canadian model and television personality who gained media attention in 2012 when she successfully waged a legal battle to be allowed to compete in the Miss Universe Canada pageant after being initially disqualified for being a transgender woman.
After previously competing in the 2010 Miss International Queen pageant for transgender and transsexual women in Thailand, Talackova registered to compete in Miss Universe Canada 2012. After she was selected as one of the Top 65 applicants who would proceed to the pageant, a person who recognized her from Miss International Queen contacted the Miss Universe Canada organizers and Talackova was disqualified on the grounds that the pageant rules required its competitors to be "naturally born" women.
Talackova's lawyers took on the case and challenged the pageant organizers, including Donald Trump in his capacity as owner of the international Miss Universe organization, to reverse the decision and allow Talackova to compete.
At the pageant on May 19, 2012, Talackova made it into the Top 12, but failed to reach the Top 5. She was, however, one of four contestants awarded the title of Miss Congeniality.
Talackova is also getting her own reality TV show, which is set to air on E! this fall.
7

Amelia Maltepe (Bangladesh)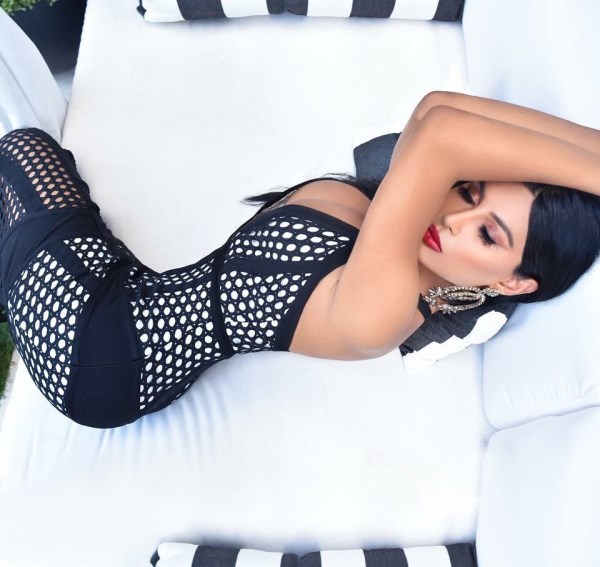 Amelia Maltepe, originally from a traditional Bangladeshi home, is a 23-year-old glamour model who lives in Toronto, Canada.
After moving to Toronto in 2009 to study, Amelia says that her eyes were opened to the possibility of transformation. She began a course of hormones to alter her body. Two months later she opted for breast implants. After spending US$10,000 on breast implants in 2012 to give her a 34D chest, and more than US$3,000 on laser hair removal, Amelia has appeared in glamour shoots in the hope of making it in the modeling world. Even though she was born male, she has her hopes set on winning the coveted Miss World title.
Although she has yet to have full gender reassignment surgery, Amelia lives as a woman with her personal trainer and boyfriend Charles.
8

Fiona Solis (Philippines)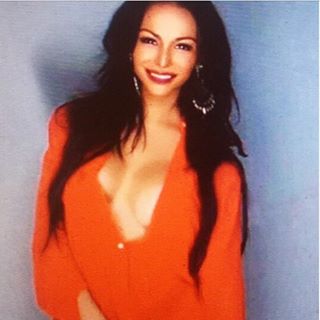 Originally from the Philippines, Fiona Solis is a 26-year-old transgender model.
She participated in several Miss Transgender competitions. In 2009, Fiona joined Queen of Cebu, Philippines. There were over 100 transgenders in the competition and Fiona was one of the 21 transgender finalists. She also appeared in a television series and four commercials.
Her next goal is to join the Queen International beauty pageant which is held in Pataya, Thailand.
9

Teri Toye (U.S.)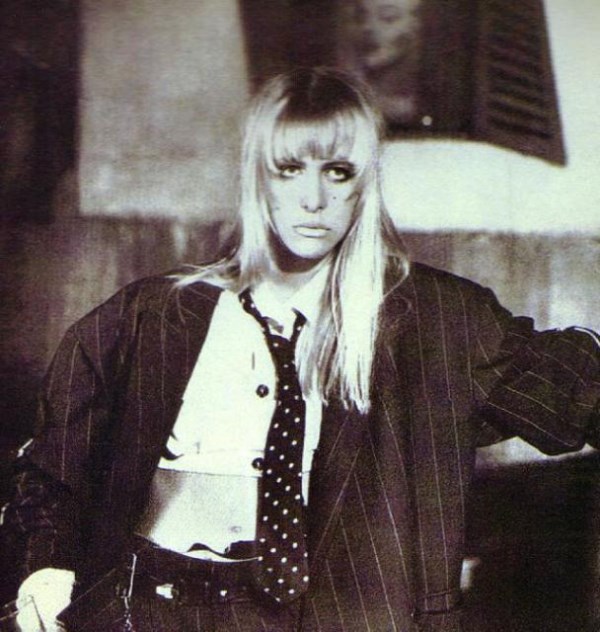 Teri Toye ventured to New York City in the 1980s. In 1984, she spent her days enrolled as a fashion student and her nights as a fixture of the NYC nightlife scene. But after a chance meeting with designer Stephen Sprouse, Teri opened his runway show and became an instant modeling sensation. Soon, she was walking for Gaultier, Comme des Garçons, and Chanel and posing on the pages of German Vogue; Steven Meisel, Nan Goldin, and David Armstrong all considered her a muse.
Represented by Click Models in New York and City in Paris, her androgynous look had her working constantly.
But in 1987, as quickly as Teri became a modeling star, she disappeared from the fashion world, returning home to Des Moines, Iowa, where she still lives and works in historic preservation and real estate.
10

Thalita Zampirolli (Brazil)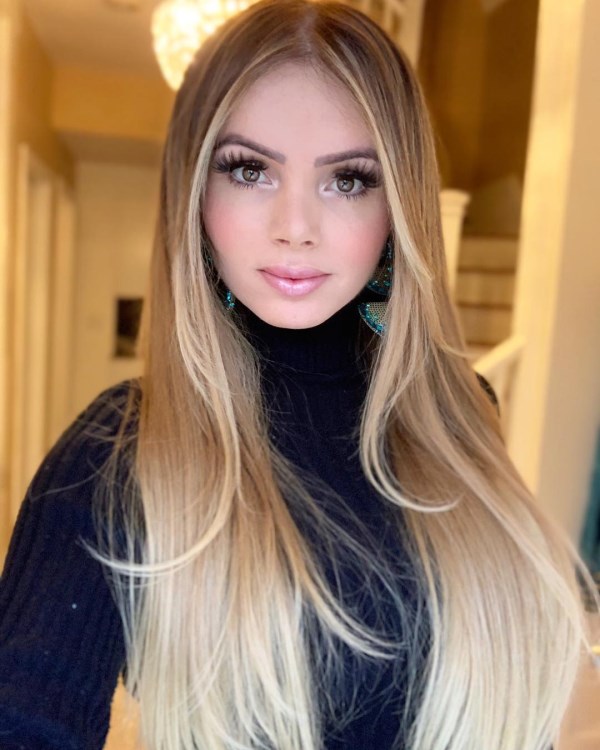 Originally from Brazil, Thalita Zampirolli is a 24-year-old transsexual model and Industrial Design student.
Thalita had sex change surgery in Sao Paulo. The procedure was done shortly after her 18th birthday with the support of her family and her Grandma's money.