1

Breastfeeding While "Working"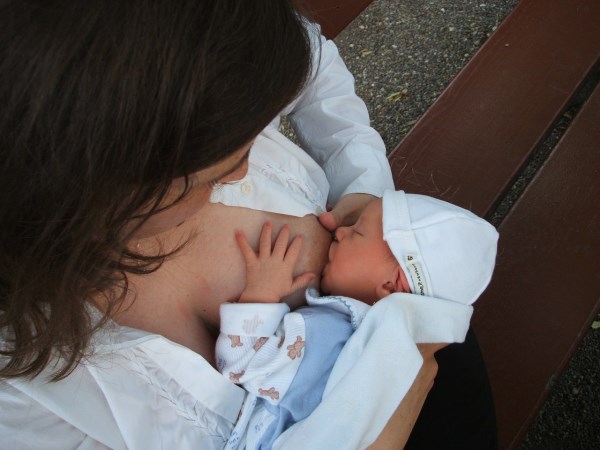 Gisele Bundchen is the highest-paid model in the world, a mother of two, and the wife of a Super Bowl-winning NFL quarterback, so it's no surprise that the supermodel is also a no-nonsense multitasker.
What is surprising to moms across the country is that Bundchen, 33, chose to share a photo of herself in the most glamorous multitasking moment possible, nursing her one-year-old daughter, Vivian, while simultaneously getting her hair styled, her nails manicured, and her face made up.
"What would I do without this beauty squad after the 15 hours flying and only three hours of sleep #multitasking #gettingready," the Brazilian beauty wrote on Instagram.
The photo of Bundchen, the wife of New England Patriots' star Tom Brady, nursing in a white bathrobe stirred controversy as soon as it appeared online, with moms both attacking her and coming to her defense.
2

Breastfeeding While Riding a Moped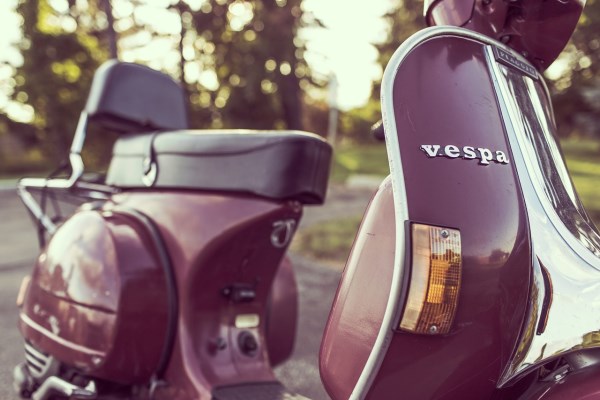 If texting while driving is a bad idea, then breastfeeding while riding a moped is probably not the best idea. However, that didn't stop a woman in central China from doing it anyway.
In China, witnesses reported that this woman was weaving in and out of traffic along a busy street in the city of Yuzhou when her 18-month-old son started to cry. They said that she started breastfeeding the infant while keeping one hand on the handlebar.
Officers undoubtedly worried that the woman was one bad baby bump away from causing an accident. They pulled her over and gave her a warning.
3

Breastfeeding at the Dentist's Office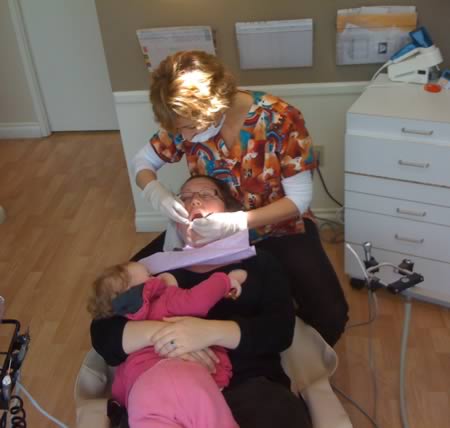 4

Breastfeeding While Driving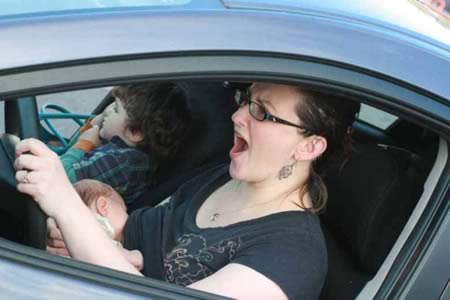 In 2009, a woman driver named Genine Compton was breastfeeding and talking on her cell phone while driving. Compton was around the Dayton suburb of Kettering when a caller tipped off police.
Police tracked her down by using her license plate. Compton admitted to breastfeeding while driving, but in her defense she said that she could not let her child go hungry. Police said that her child was below the age of two. She was charged with child endangerment.
Note: This image is not related to the story; it's a photo that parenting blogger Hobo Mama uploaded on her blog where she is pretending to drive while breastfeeding.
5

Breastfeeding Selfie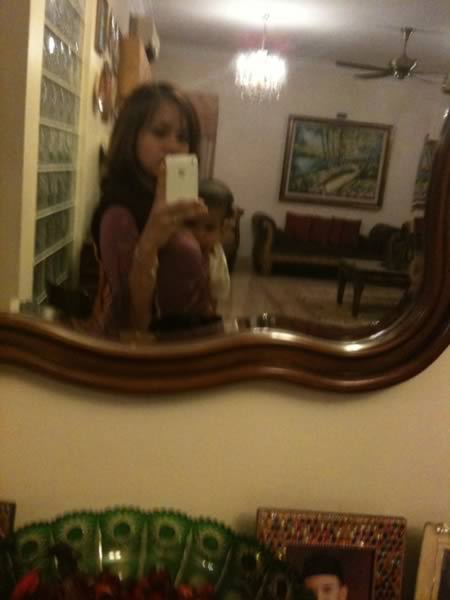 Breastfeeding is a hot issue, and not an easy one, so moms all over the world exchange techniques and take photos to share their experiences.
6

Breastfeeding While Doing Yoga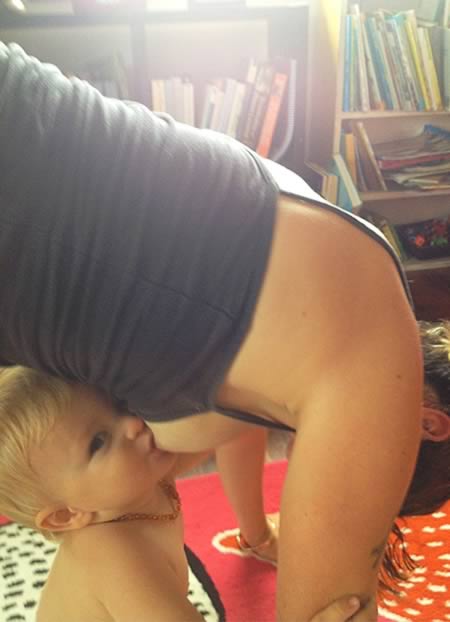 Some new moms take their nursing babies to the yoga mat and they each mind their own business.
9

Pumping While Mowing the Lawn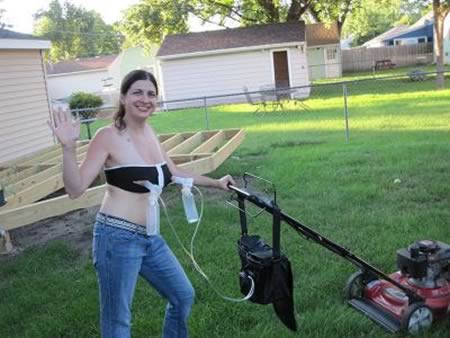 When breastfeeding is not available, some moms opt to pump breast milk. This blogger claims to have pumped while driving, while working out, and while mowing the lawn. Photo credit: Jen Jamar fromLife with Levi