1

Book Tent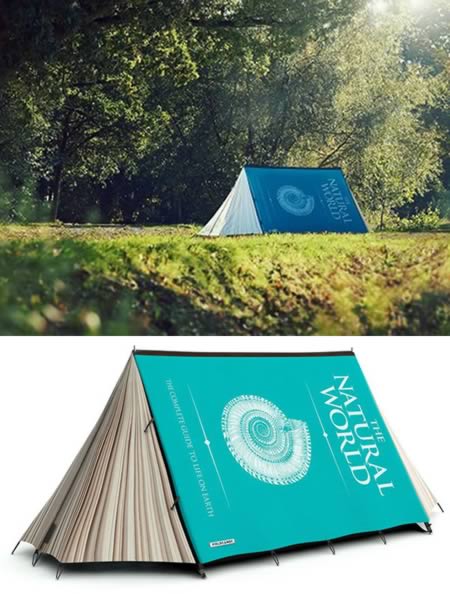 Curl up with a good book and enjoy the ... outdoors with this cleverly printed Fully Booked tent by Jack Maxwell.
2

VW Camper Van Tent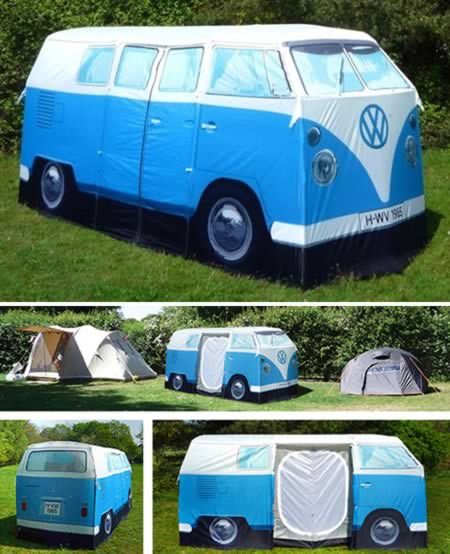 This might be the closest we'll get to owning a Dharma van. The big problem is that you can't drive it, and that's because it's a tent. Coolest. Tent. Ever. The scale replica of the original 1965 VW Type 2 Campervan has now been licensed by Volkswagen for the first time. It's available in yellow, red or blue, and is certain to stand out from all other tents. It's large enough to stand up in, and contains two zip-separated double-size rooms, each one sleeping 2 people.
3

The Tit Tent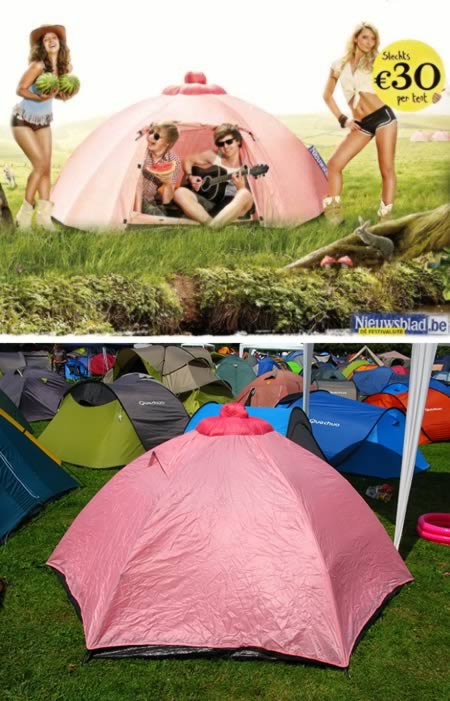 This one was really popular in Belgium in the summer of 2009 after a massive marketing campaign by the newspaper Het Nieuwsblad! A tent in the shape of, well, a boob.
4

Transparent Bubble Tent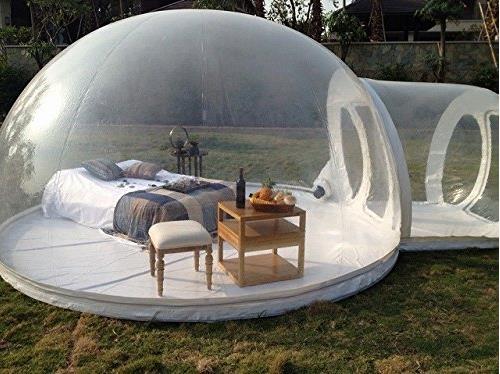 Anybody trying these outdoor gadgets might want to bring a pair of curtains. Although they look and feel more like giant goldfish bowls, these latest inventions are actually totally see-through inflatable tents. With incredible panoramic views of the surrounding countryside, the bizarre transparent structures are designed to get people as close to nature as possible. However, they are far from the traditional camping trip – decked out with wardrobes, shelves and electric lights, the bubbles look more like a movable hotel room than a regular tent. Launched in 2010, the structures can be hired out at sites across France for around $543 pounds a night.
5

'Get a room' Tent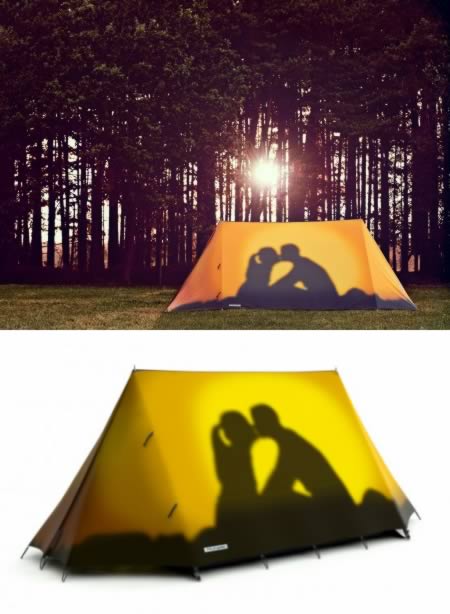 The designers at FieldCandy think that tents should be more than functional. They should be funny, too! The firm offers dozens of different designs, including this one called "Get a Room!"
6

Car Tent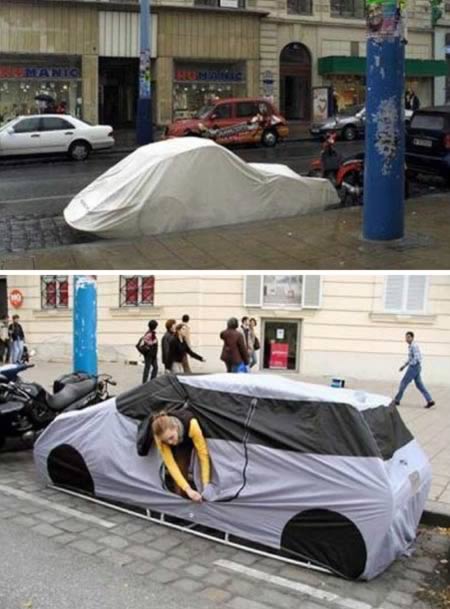 The car tent is a tent designed to look like a car cover, so you can go camping in the city without being disturbed. And really, who doesn't go camping in the city? When you get hungry you just shoot a business man and cook him over an open flame. Delicious!
7

London Underground Tube Tent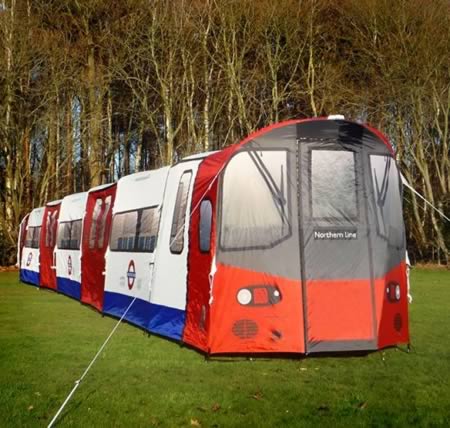 With the London Underground Tube Tent, the Northern Line just got extended indefinitely. Able to pack in around 72 people at a stretch, and sleep 16 comfortably over five different compartments, it's an excellent option for parties, large-scale camping and epic sleep overs. Plus, since you can stay on board as long as you want and no inspectors are invited, you can literally party all night.
8

Space Station Tent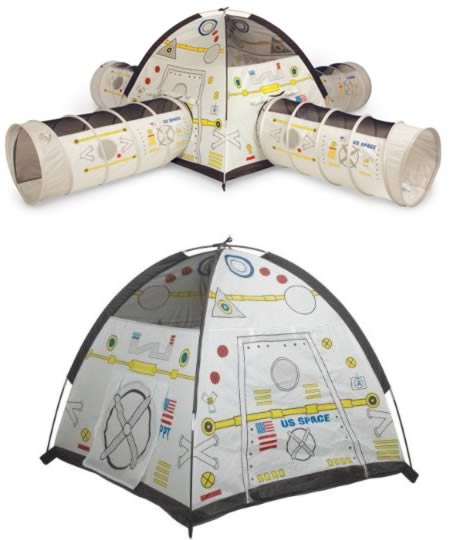 Camping is out of this world fun with the Space Station Tent . It includes the 4?x4? tent and four tunnels that attach to each side for the ultimate outer space playset. Blast off with indoor or outdoor use. The center Space Module Tent is available separately, too.
9

Sandwich Tent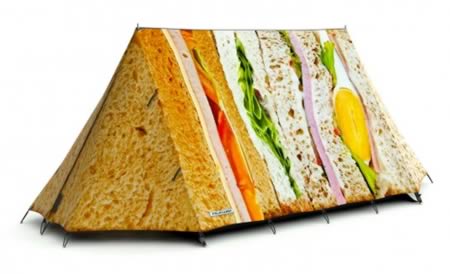 Cut slices of fresh bread and butter. Layer on cheese, tomato, cucumber, lettuce and mayonnaise. Then carefully add in two fun, outgoing people. The Earl of Sandwich would most definitely approve.
10

Quilted Tent
At the end of a long day, all you want to do is snuggle up in your sleeping bag. So imagine how much more cosy it will feel being wrapped up in a patchwork quilt. You'll be snoring within minutes, hopefully not too loudly. It's not like you can pop to the spare room if your partner's impersonating a grizzly bear.