24 hours since launch, there were more than a quarter of a million visitors. Articles appeared in The Guardian, Forbes, Slate, TechCrunch, Mashable, Gawker, the Huffington Post, and — easily sending more traffic than any of them — Le Monde. The front page of Hacker News featured it for most of the day, too, plus there were pieces on Kottke and my old flame Metafilter, and dozens more besides. All this for half a dozen amusing screenshots. Take a look at the hottest tumblr in town, Actual Facebook Graph Searches, created by Tom Scott.
1

Married people who like Prostitutes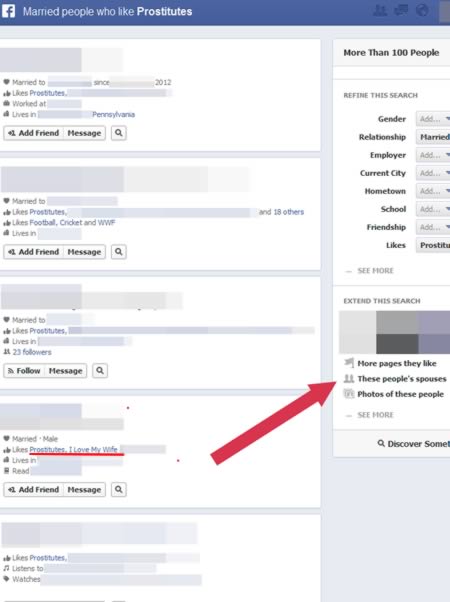 You can even meet their spouses!
2

Mothers of Jews who like Bacon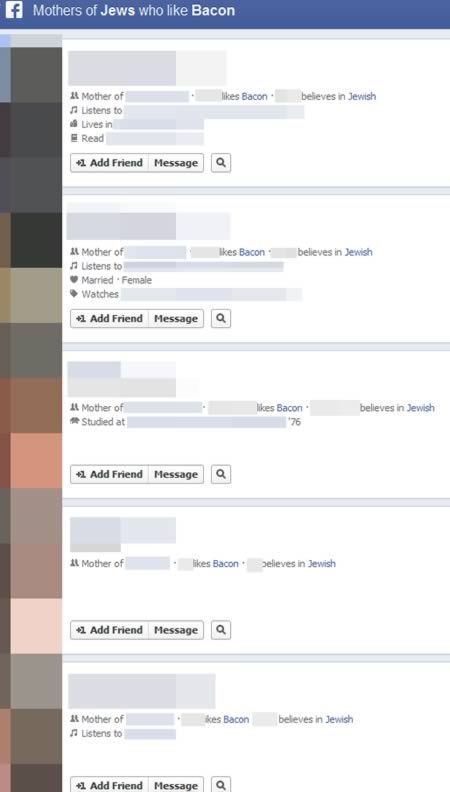 3

Current employers of people who like Racism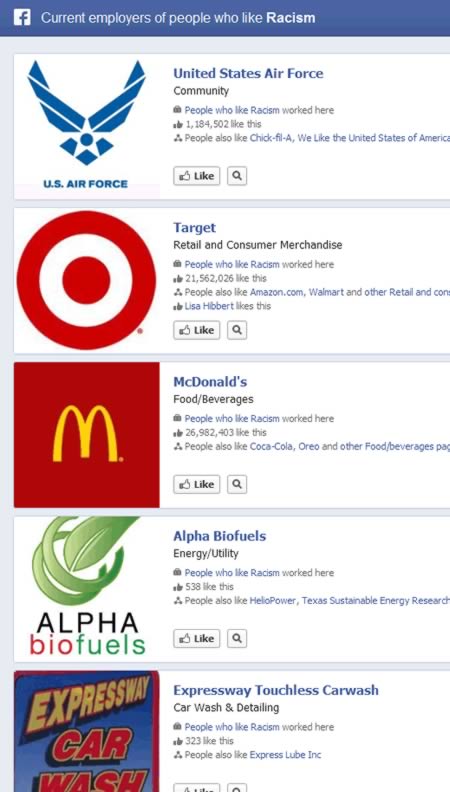 Think of that for your next job interview.
4

Spouses of married people who like Ashley Madison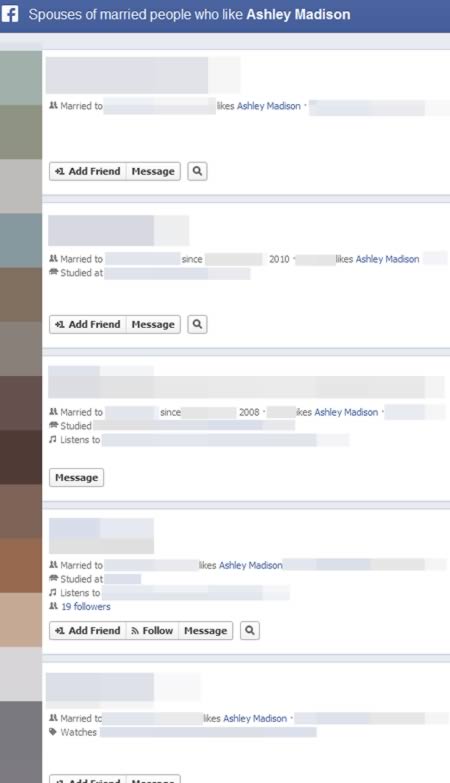 That's embarrassing. For those who don't know, Ashley Madison is a cheat-on-your-partner dating website.
5

Single women who live nearby and who are interested in men and like Getting Drunk
6

Mothers of Catholics from Italy who like Durex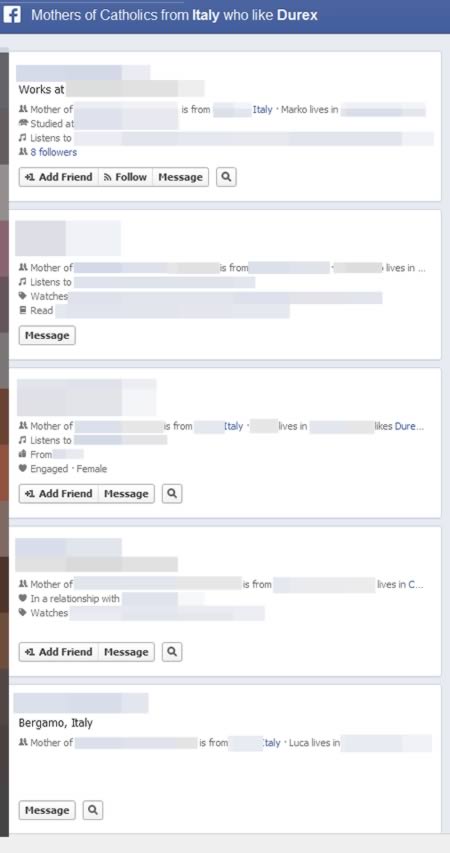 The Pope wouldn't approve that.
7

People who like Focus on the Family and Neil Patrick Harris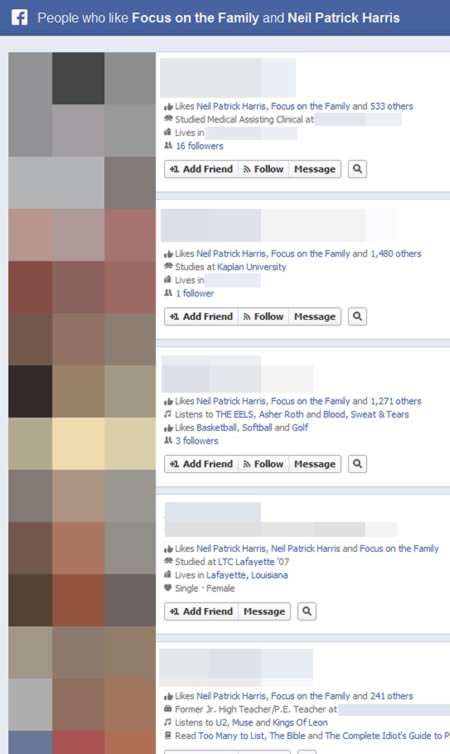 Focus on the Family: anti-gay marriage.
Neil Patrick Harris: very gay and due to be married with kids.
8

Current employees of Tesco who like horses