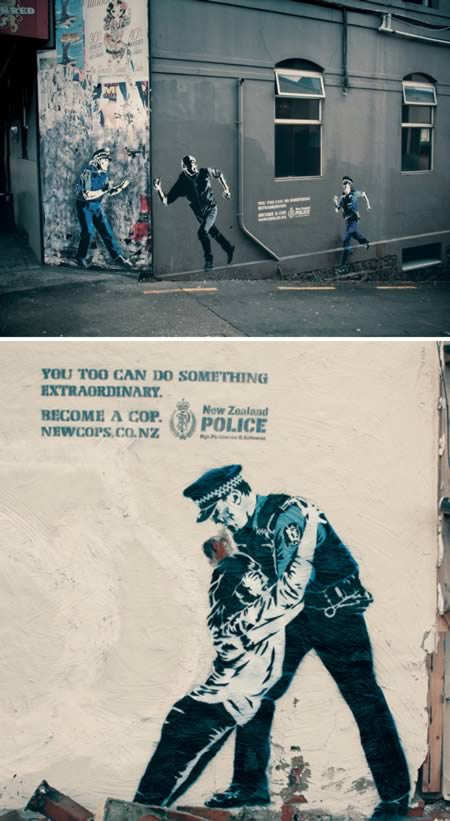 New Zealand Police street art ad.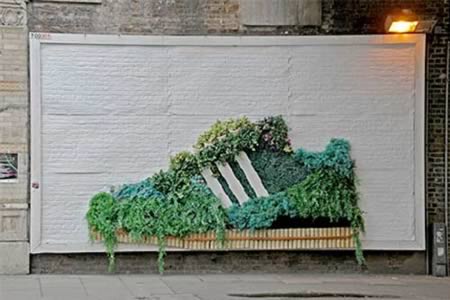 Little billboard ad for Adidas in London. Is Adidas making an effort to be more environmentally conscious like Lakai's recycled project? Unfortunately, someone noted that the plants were made of plastic. How disappointing – I guess the ad signals that Adidas is working harder than ever to create a shoe that merely appears to be environmentally-friendly but is made from the exact same materials.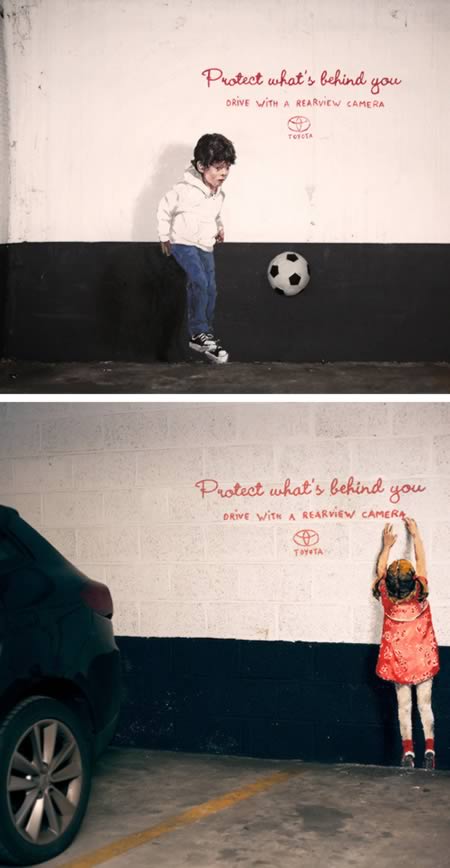 Nice little advertising campaign, using street art to raise awareness of parking safety by using lifelike images of kids playing in a car park in Brussels.
Street artist Ernest Zacharevic invaded a parking lot in Brussels (Q-Park Lepage) and confronted drivers with the dangers of maneuvering in reverse. This resulted in the project 'Protect what's behind you' that drivers would see when they backed up. It is also an appeal to drivers to opt for a rearview camera.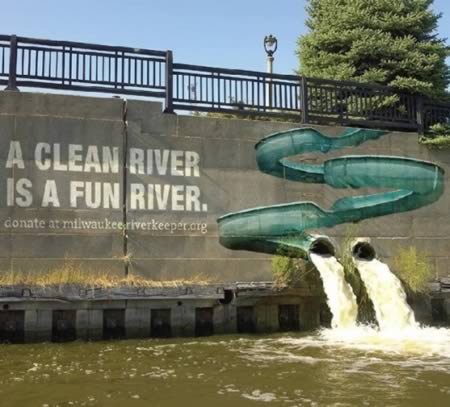 Graffiti is a great form of street art, but legal issues tend to steer most businesses away from spray painting their brands across buildings. The Milwaukee River Keeper organization created a clever design that incorporates the waterway's spouts as art elements for a design that directly links the message with the physical surroundings.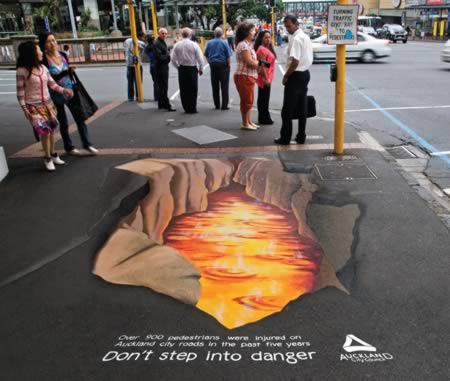 This is a good way of using the perspective street art that is being seen nowadays. This campaign is about road safety and watching where you go, yet stay fun and non-offensive. They are fun in themselves due to the perspective nature of them, and they get people talking about it. Especially if they haven't seen this type of art before.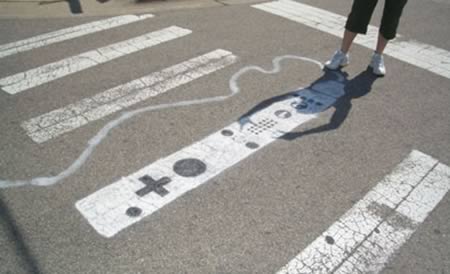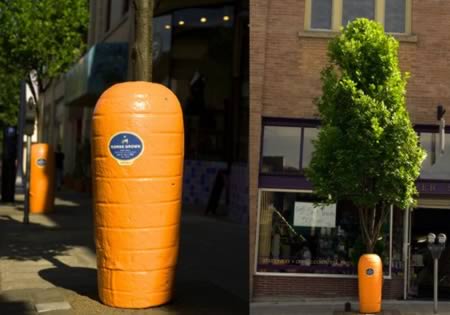 With the simple addition of ridged orange containers, six tall and thin trees in Portland were transformed instantly into carrots, luring passers-by to read the stickers – advertising a local farmer's market – and salivate over the thought of crisp, fresh produce. This installation was a subtle advertisement, but also added a sense of whimsy to an otherwise unremarkable urban street.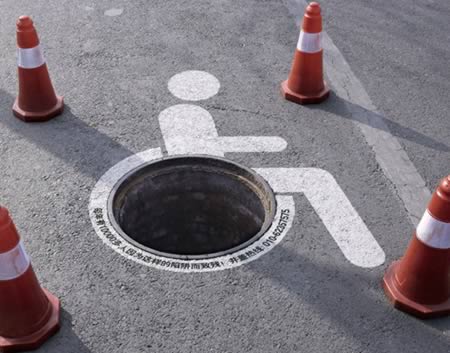 "How many more lives will cost $1.25? Please call 010-62357575 to report manhole cover theft so we can put an end to this." (Agency: Ogilvy & Mather Advertising, Beijing, China)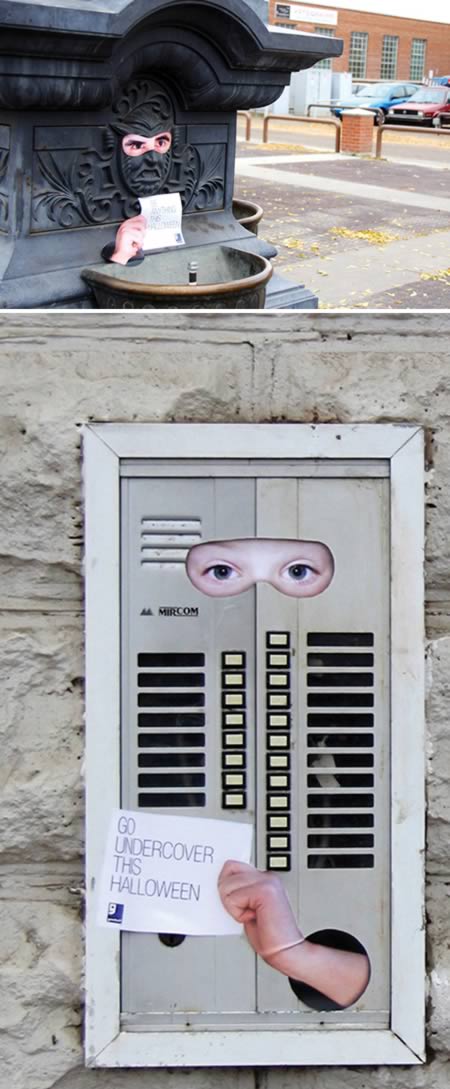 Goodwill went guerilla with these cool street art ads. In 2011, they got a little creative (and creepy), using tried and true street art methods to promote the taglines "Be anything this Halloween" and "Go undercover this Halloween." I really love that they took such a cool, creative fringe method, essentially challenging people to think a little more outside the box. The campaign, entitled "Street Masks," was created by Red the Agency.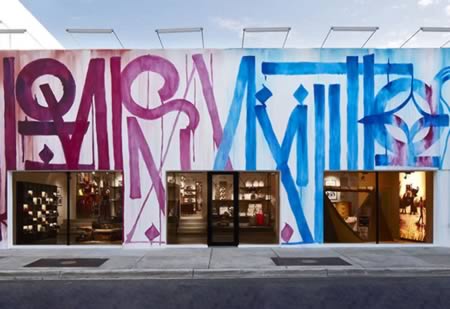 Using street art as an advertisement or promotional material is becoming more and more popular these days. Here we have an especially good example of how this can be done right, in my opinion. Artist Retna was commissioned by Louis Vuitton to paint their building, so this is what he came up with. For those of you who don't know Retna, don't worry if you can't read what he has written. No one really can, but it's sort of his thing. He made up his own calligraphy / language and has been doing it for a long time.