1

Portal Bookends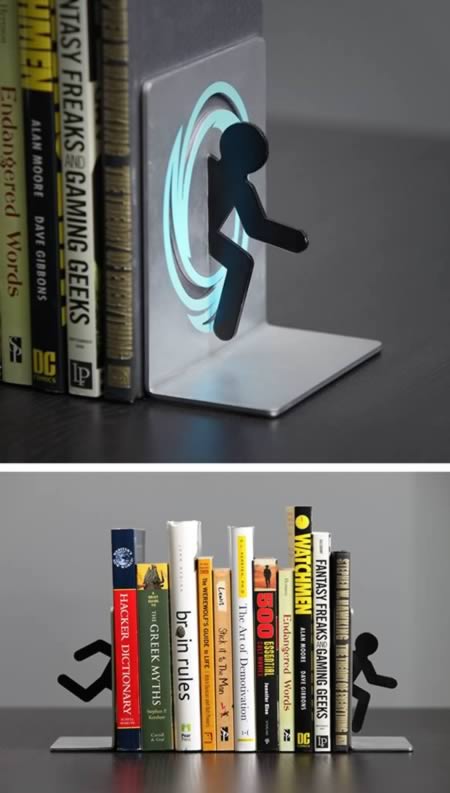 There are a lot of manuals for employees of Aperture Laboratories. But you don't necessarily have to read them. Hey, we're just being honest here. We used to hire smarter folks, but our death turnover rate is so high that we've had to lower our standards to the less-than-literate. But here's your Employee Manual and the various books on radiation poisoning that the government requires us to give all new hires.
But really, don't bother reading them. It's not necessary to do your job. Just follow Cave Johnson's voice and you'll be fine, okay? Take these bookends ($26.99), they'll hold the books up. Why yes, they do look exactly like a test subject going through a portal on one side and out the portal on the other. Pretty clever, isn't it? Now let's get you off to your first testing assignment - I hear you're in the control group.
2

Yoda Robe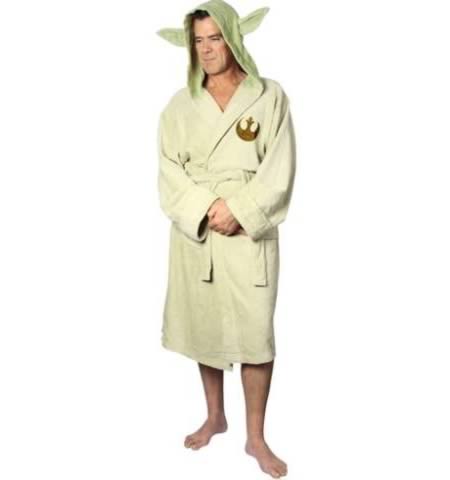 This Yoda bathrobe ($58.90) will make you feel just like a Jedi master!`
3

Tree Bookcase
Supremely functional, this tree bookcase ($850) can hold over 100 books and attaches securely to the wall. It also gives your room an extremely nerdy-amazing look.
4

Loading Wall Decal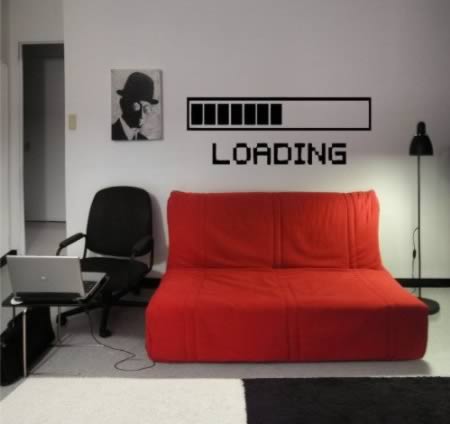 Better than wallpaper, wall stickers are a perfect way to decorate your room and express yourself. They are a fun, easy and removable decor solution. Show the geek in you by having this Loading Sticker ($29.99) decorating your office wall.
5

Pi Baking Mold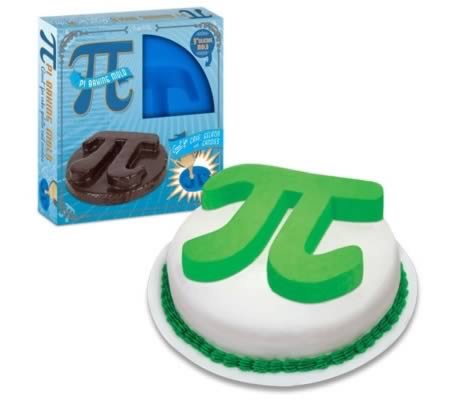 Calling all nerd bakers! This Pi Baking Mold ($13.50) will let you make a cake with the mathematical symbol for pi on top. The usual formula for pi is the ratio of the circumference to the diameter of a circle, but in this case it's the ratio of awesome to delicious! Each silicone baking mold is 9" (22.9 cm) in diameter and 2" (5.1 cm) tall, which is enough information for you to figure the volume! Show your work. Great for cakes, gelatin and candies.
6

R2D2 Tank Top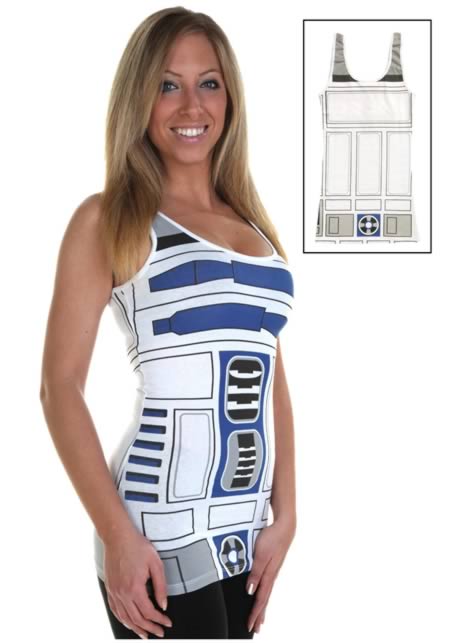 Be the sexiest Astromech droid in the galaxy when you go in this women's R2D2 tank top ($23.99)! The tank top is made of 94% cotton and 6% spandex. The front and back has screenprinted details that look just like R2's body.
7

Rocket Tea Infuser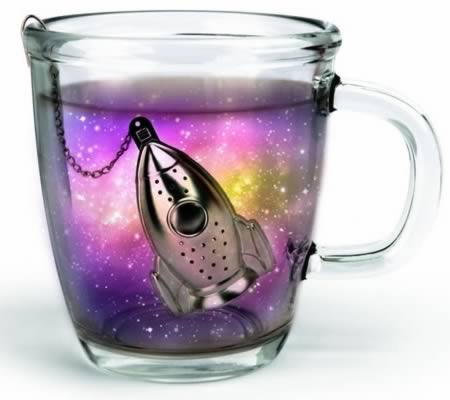 8

Kissing Elves Salt & Pepper Shakers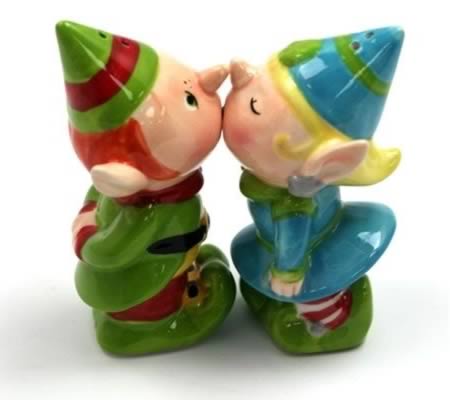 Christmas is right around the corner. Are you looking to add a little bit of naughty and nice to your kitchen table? You need this cute Kissing Elves Salt & Pepper Shakers ($10.95). This cheerful glazed ceramic set is held together by magnets.
9

Science Ice Tray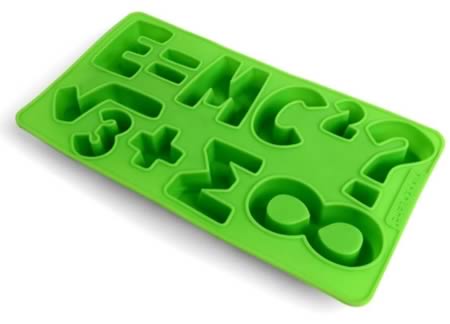 Are you looking for an ice tray that fits perfectly with your geeky persona? You need the Cool Science Ice Tray ($5.95). This refreshing ice tray makes ice cubes shaped like math equations.
10

Math Clock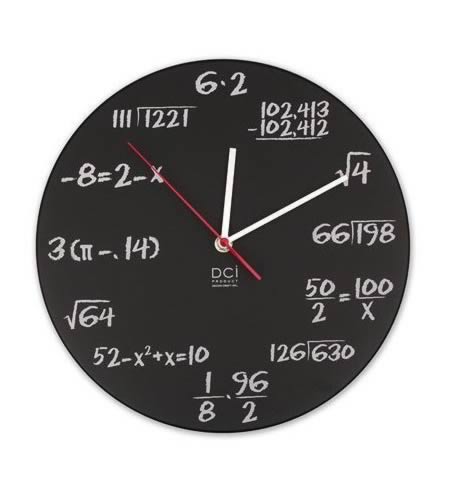 Think back to a time when you were a young geek. Sure, you were brilliant at math, but being asked to solve problems on the chalkboard... That's the stuff of nightmares. Thankfully, that time is over... Or is it? The smell of chalk and the feel of the blackboard is still fresh in your mind. If you close your eyes, you can almost feel the eyes staring at your back as you labor to engage your brain and simplify the polynomial. Can you feel your heart beat faster? Are your hands sweaty? Relax! This is just a clock! This lovely new timepiece ($24.92) appears to have been hand-written by that evil math teacher we all had to endure. Each hour is marked by a simple math problem. Solve it and solve the riddle of time.
12

Trooper Hoodie