For many students, it's stressful to leave home and move into a tiny dorm room with a roommate they've only just met. That's why it's important to decorate your small living space with all the comforts of home, which is what these innovative college students have done.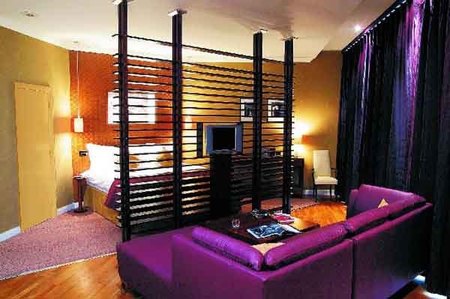 This is nicer than my house. Damn it.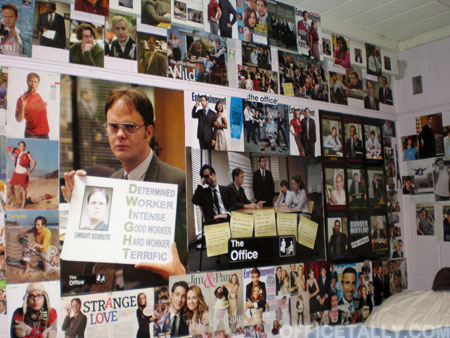 Somebody likes "The Office." A lot.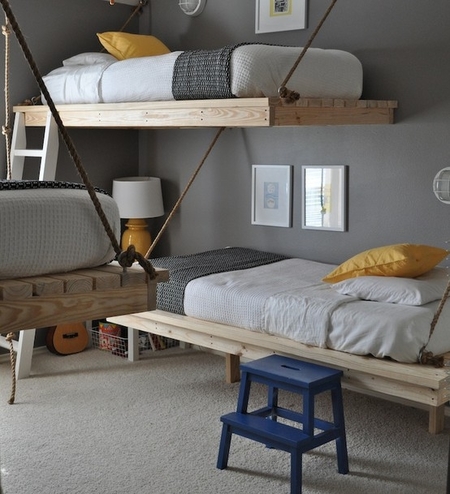 Perfect for students with lofty ambitions.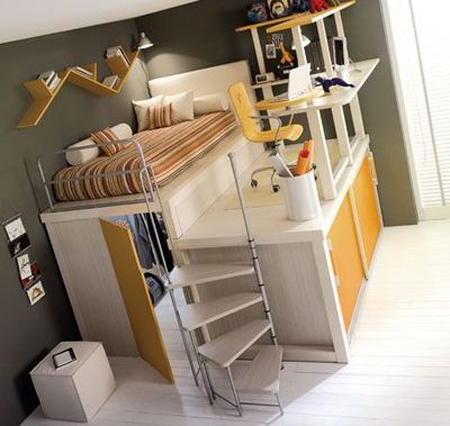 Complete with underbed lair.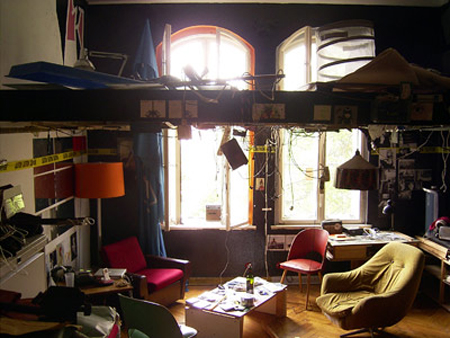 Just don't fall out of bed....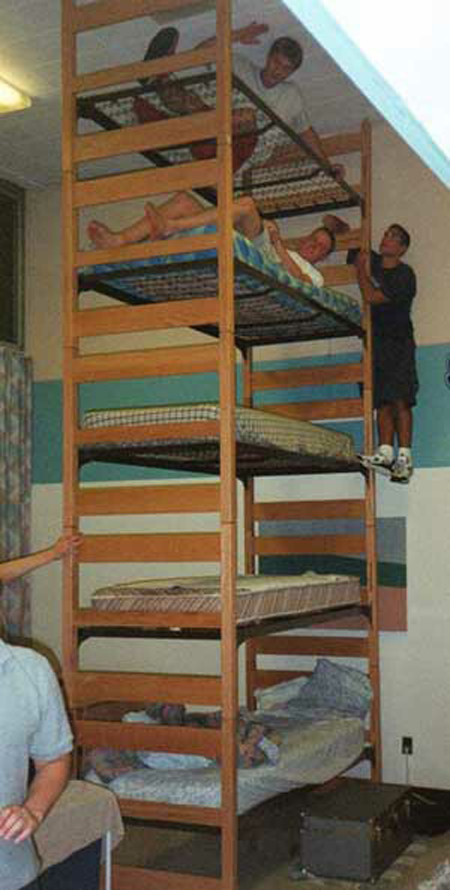 Meanwhile, at the school of engineering....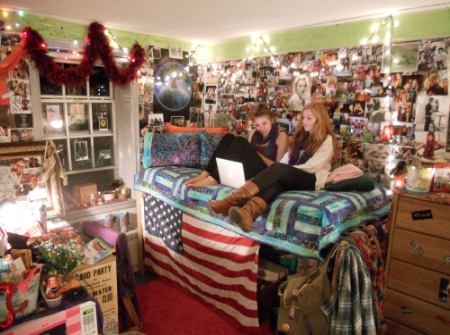 Photo overload! This room makes my ADD kick in.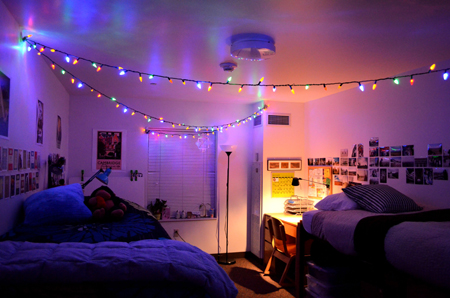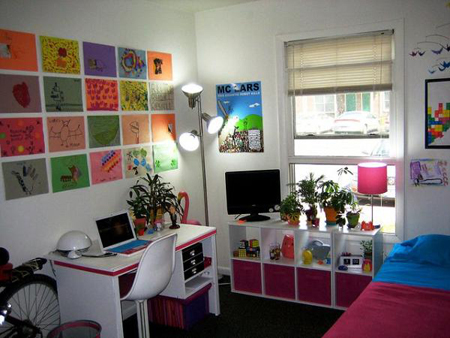 A girl lives here. I'd bet money on it.