1

Pallet Coasters
These coasters are made to look exactly like industrial pallets, right down to their quality stamps.
2

Splat Stan Coaster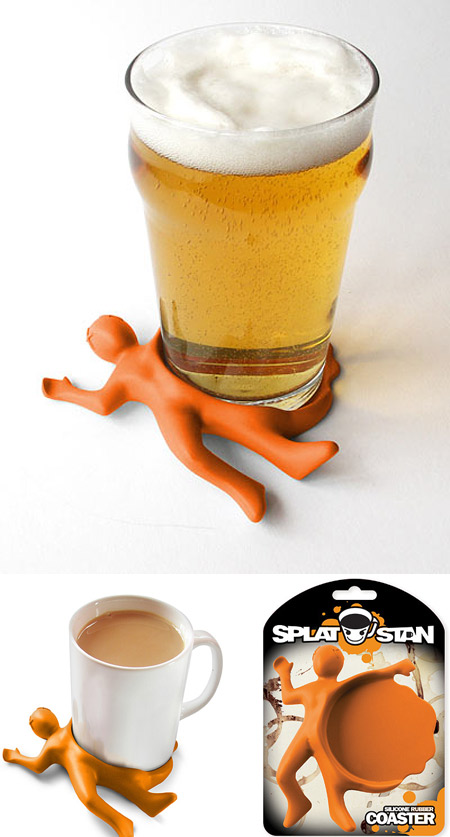 Stan was happy and completely oblivious to the dangerous conditions. There were heavy drinks being hoisted and lowered all around him, yet he always felt perfectly safe. Then Stan got splatted by a giant pint. Now the only thing he can do is protect your table top from tea and coffee stains. He was never the smartest fellow, but now he's a clever coaster for your mugs and glasses.
3

Dexter Blood Spattered Coasters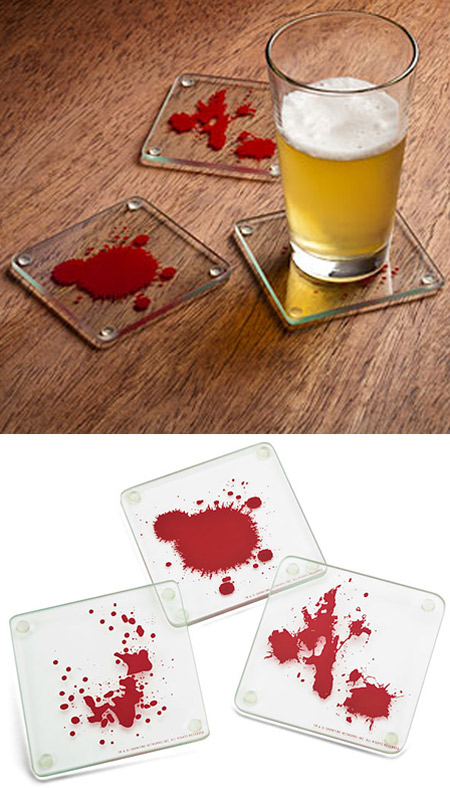 If you're a fan of Dexter, serial murder, blood spatter, or just clean coffee tables, you should get your hands on this set of coasters. They're made of sturdy clear acrylic with various blood spatter patterns printed on them.
4

Paper Coasters
Paper Coasters by Japanese designer Terada Naoki. You will be delighted with the delicate profiles, the shadows they cast, and how they can be stacked on top of each other to create more elements.
5

Toast Coasters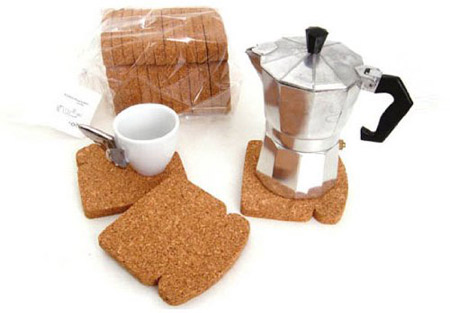 These toast coasters are a play on words, shapes, and materials. The high quality natural cork does indeed look something like toast, and protects your table surface from moisture and heat. This is a great hostess gift, sure to spark conversation. Suitable for cocktail hour, the breakfast table, a Bloody Mary, or a steamy mug of hot chocolate.
6

Fred & Friends Clumsy Coasters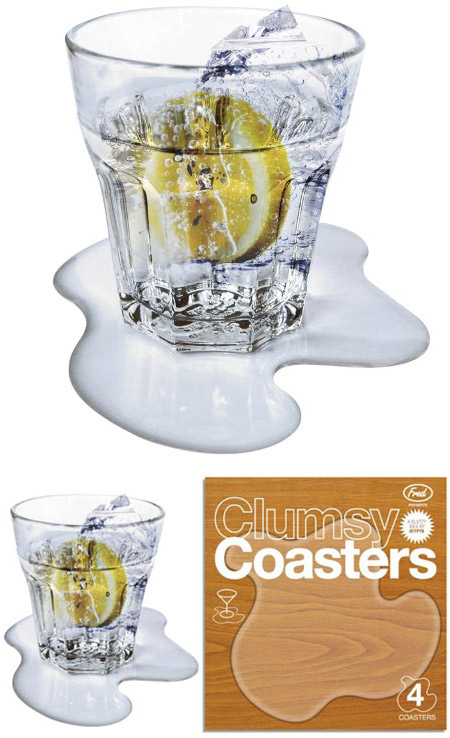 Protect a wood tabletop from water damage caused by beverage spills or condensation, while eliciting chuckles from guests, with this set of four Clumsy Coasters. From the comedic minds at Fred and Friends, each Clumsy Coaster resembles a small pool of water.
7

Rubik's Cube Coasters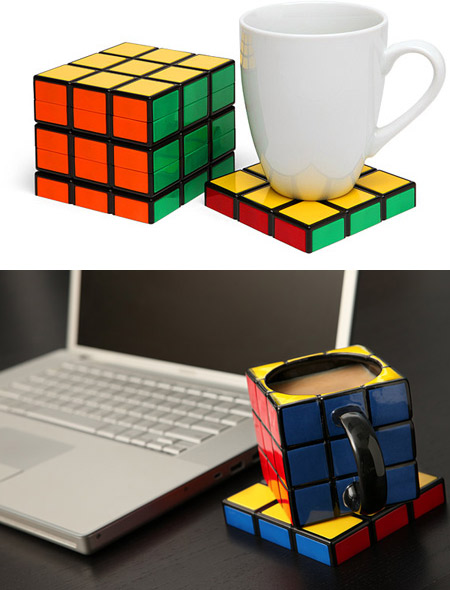 Whether you call yourself a kid from the 80's or the 90's, there is no possible way you could have avoided a Rubik's Cube at some point in your life. So what better way to show your endless appreciation for the retro Rubik's cube than resting your beverages on these funky colourful drink coasters?
8

Burger Coasters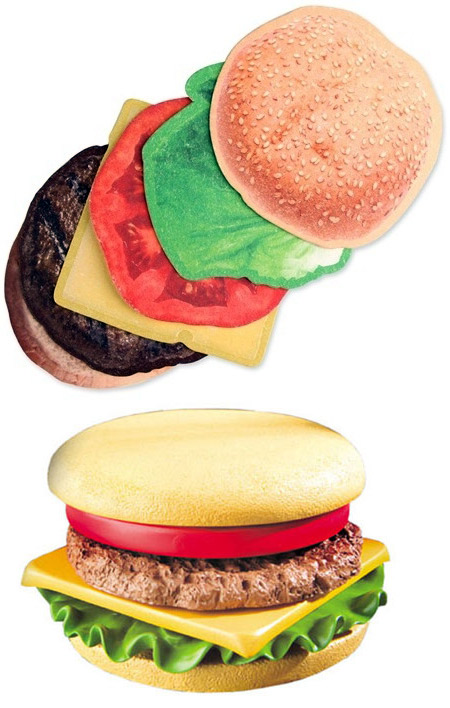 When stacked together these coasters resemble a mouth-watering all-American hamburger with the works. Set of 6 coasters include lettuce, tomato, cheese and a hamburger patty sandwiched between a seeded bun. Reusable coasters made from durable, recyclable cardboard.
9

Record Coasters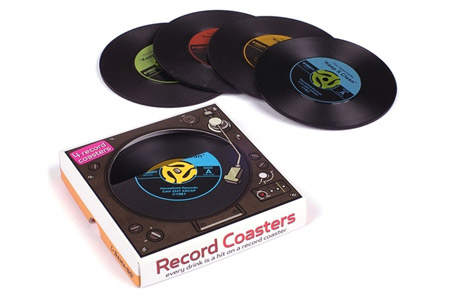 Enjoy this set of 4 silicone Record Coasters every time you drink your favorite hit beverage. They'll certainly put a new spin on protecting your furniture. Don't forget to take a close look at the band and the song on the coasters.
10

Pixel Drink Coasters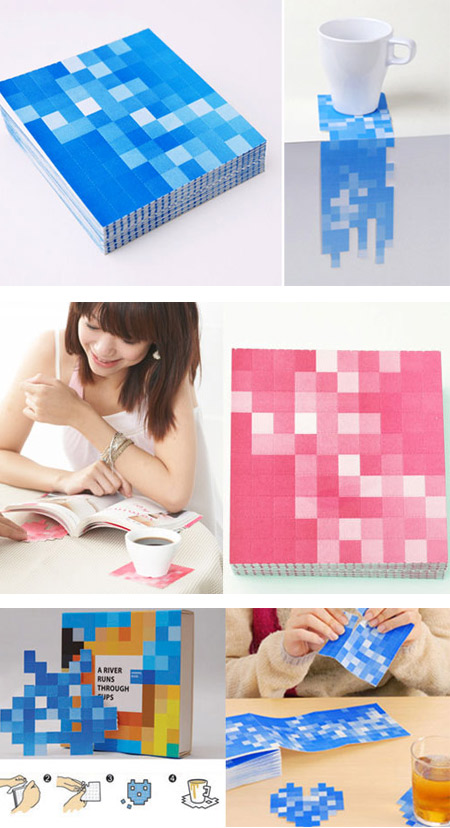 These fun drink coasters may just look like an abstract dot pattern on the surface, but thanks to some cleverly placed perforations, you can actually make your own custom pixel creations out of them.
11

Portal 2 Warning Sign Coasters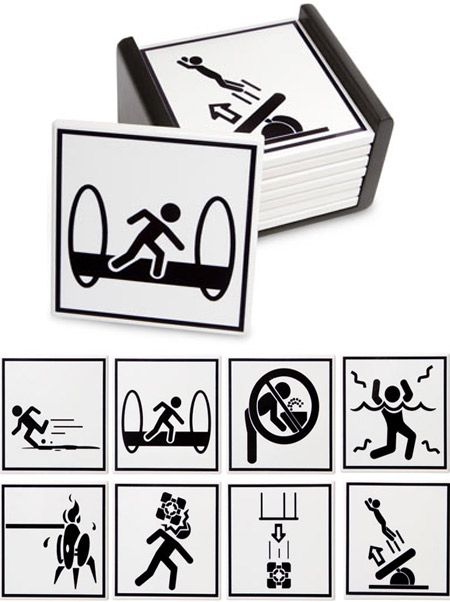 Funny Portal 2 warning sign coasters, which may serve as an ominous presence in your home for careless visitors who leave rings on the furniture.
12

Big Head Coasters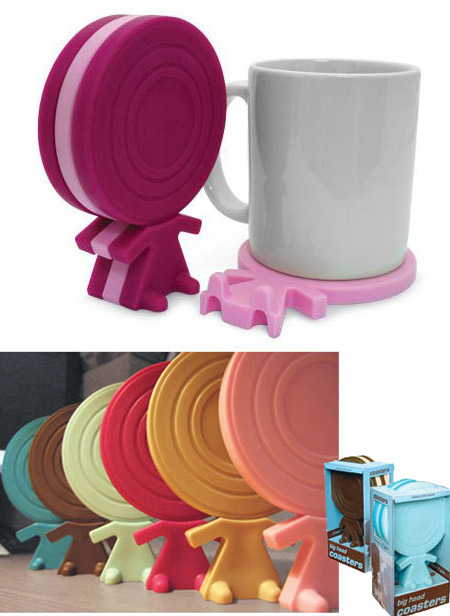 These big head coasters are always ready for your tea or coffee. Flop them down & put your drinks on their big heads. When not in use, stand them up or just leave them lying down.
13

iPhone Coasters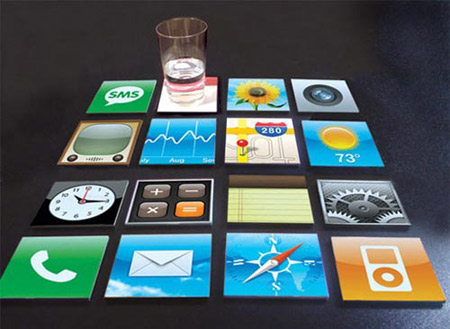 These fun coasters are based on the iPhone's home screen icons, and come in a set of twelve. These will look great on your desk, next to your Mac.
14

Scrabble Drink Coasters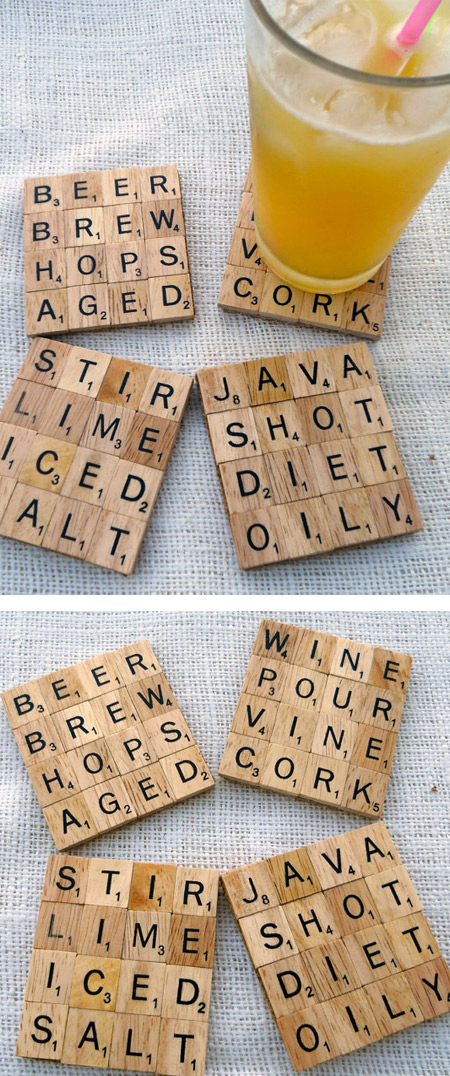 These cool coasters, created from scrabble letters, can be customized to create words of your choice.
15

Designer Set Coasters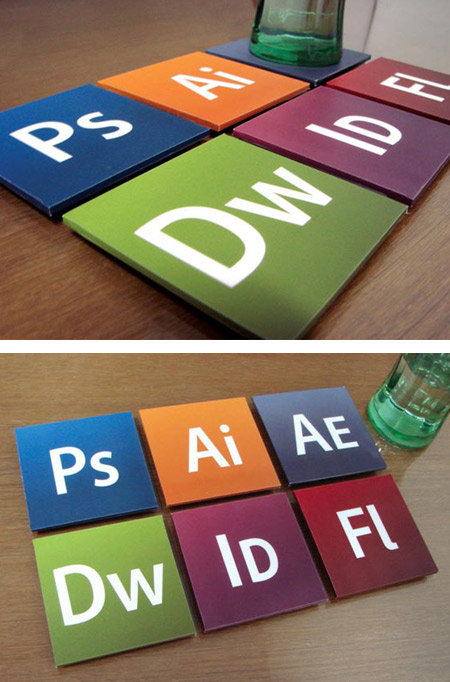 A set of six coasters for designers. It is called the Designer Set; the coasters are actually the icons for the famous Adobe software which includes Photoshop, Dreamweaver, After Effects, InDesign, etc.