Here at Oddee we pride ourselves on staying on top of internet trends and memes, and 2011 was a very busy year! Here are ten of our favorite funny (and weird!) internet memes for the year 2011. We can't wait to see what the hilarious people of the Internet come up with for 2012.
These are just our ten favorite memes of 2011. Feel free to add yours!
1

Paula Deen Riding Things
In March of 2011 celebrity chef Paula Deen was photographed jokingly riding on top of Food Network host Robert Irvine. Before long, this meme had its own Tumblr page and images of Paula Deen riding on things were popping up everywhere!
2

Planking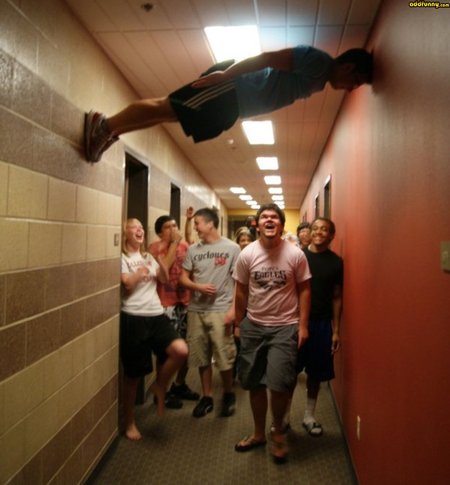 We couldn't do a list about 2011's notable memes without including this incredibly weird phenomenon! According to Know Your Meme, Planking became a mainstream trend back in March of 2011 when pro-rugby player David "Wolfman" Williams planked on the field during a game. Soon, people everywhere were planking in the craziest places imaginable with the intention of sharing their pics online.
3

Honey Badger Don't Care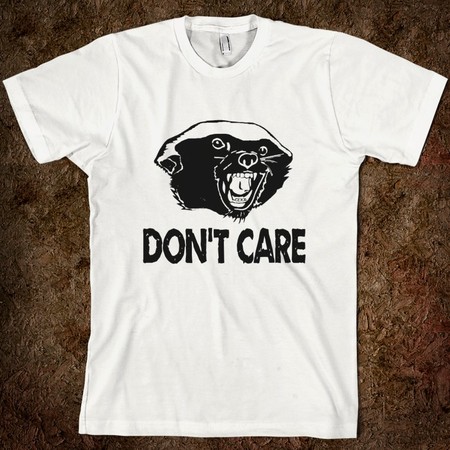 The Honey Badger video is one of a series of YouTube videos featuring hilarious voice-over narration by a guy named Randall. Randall is not your typical nature documentary narrator; he is funny and clever and when something on the video is gross, he says so!
The video went viral in 2011 and spawned tons of merchandise, like the t-shirt above. Soon it seemed like everyone was saying, "Honey Badger don't care! Honey Badger just takes what it wants!"
Here is the video that started it all: (NSFW -- language)

4

Pepper Spraying Cop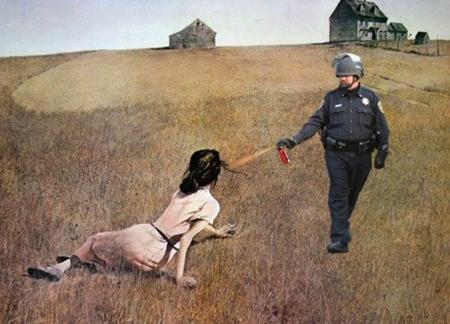 It all started when University of California Davis policeman Lt. John Pike was photographed shooting pepper-spray directly into the faces of peaceful protesters at an Occupy Wall Street event. The public was outraged, and the internet reacted by claiming the image of the Pepper Spraying Cop and placing him in various works of art and other humorous places.
The image above shows Lt. Pike spraying poor Christina from the famous Andrew Wyeth painting, Christina's World.
5

Chemistry Cat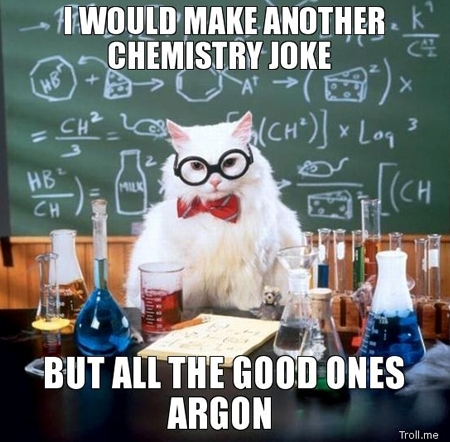 This image macro series came out in July of 2011 and features this bespectacled cat with a bowtie along with a variety of nerdy science puns.
6

Hipster Little Mermaid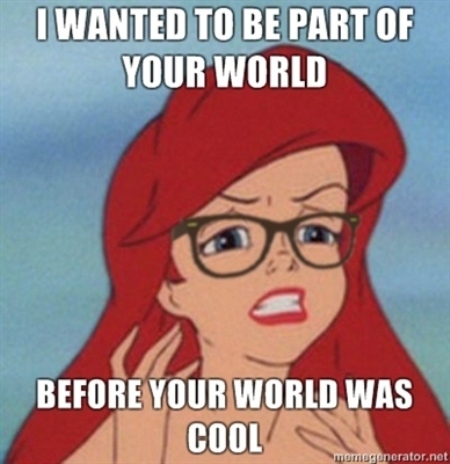 This meme takes an image from Disney's 1989 animated classic The Little Mermaid and adds ironic text making fun of hipsters. The meme seems to have originated from Tumblr in February of 2011.
7

First World Problems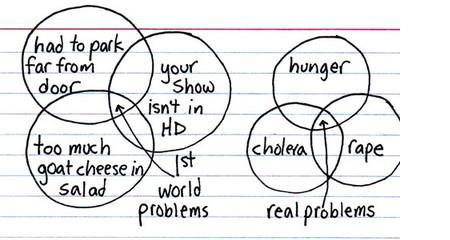 This meme makes fun of the fact that privileged citizens of the world tend to think their problems are major but when compared with actual problems in other parts of the world, they are merely minor inconveniences.
According to Know Your Meme:
"While the term "First World Problems" was first picked up by Urban Dictionary in August 2005, it didn't evolve into a widespread joke until its arrival on Reddit and Twitter in January 2011."
8

Retro Spiderman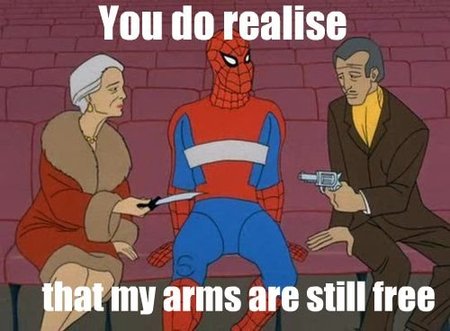 This image macro takes still shots from the original 1960's Spiderman cartoon and adds funny captions that are meant to represent Spidey's "internal monologue."
9

Owling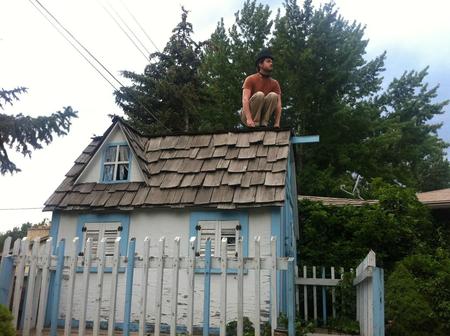 Perhaps the weirdest meme of the year, Owling photos started spreading around Reddit in July of 2011. The photos picture people crouching down like an owl in a variety of strange locations, and it seems to be a direct response to the popularity of the "planking" trend.
10

Steve Buscemeyes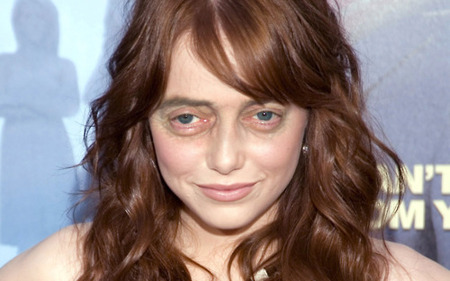 This hysterical meme was started when a website called Something Awful ran a Photoshop contest and one of their users combined a photo of Justin Bieber with an image of actor Steve Buscemi's very unique eyes. Once the photo hit Reddit it was an instant hit, immediately spawning a new Tumblr blog called Chicks With Steve Buscemeyes. It's amazing how different people (like actress Emma Stone, above) look with Steve Buscemi's eyes!