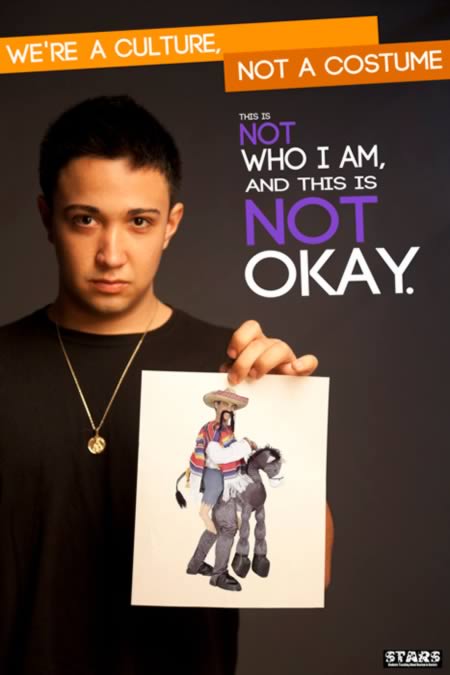 These incredible posters were created by the student organization at Ohio University called Students Teaching Against Racism (STARS). Their mission is "to educate and facilitate discussion about racism and to promote racial harmony and to create a safe, non-threatening environment to allow participants to feel comfortable to express their feelings."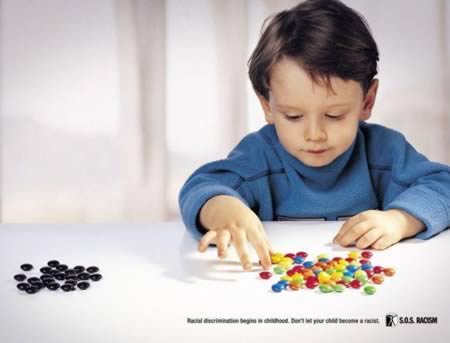 This beautiful Print Ad titled CHILD was done by Fcb advertising agency for product: Anti-racial Discrimination (brand: S. O. S Racism) in Portugal. It was released in the Sep 2003.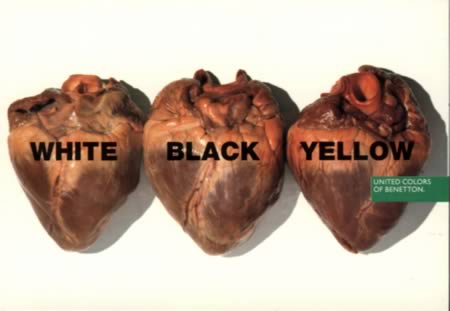 Benetton has always been famous for controversial yet powerful anti-racist ads, such this one. This ad carries a very powerful message of inclusion and anti-racism. It shows that no matter what color we are on the outside, our hearts are the same. Inclusion involves looking beyond outward differences and considering that on the inside we are all humans.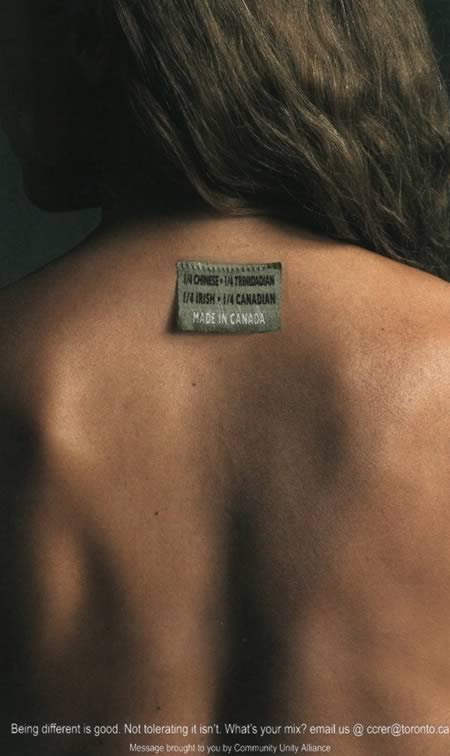 Being different is good. Not tolerating it isn't. Very direct and clear message.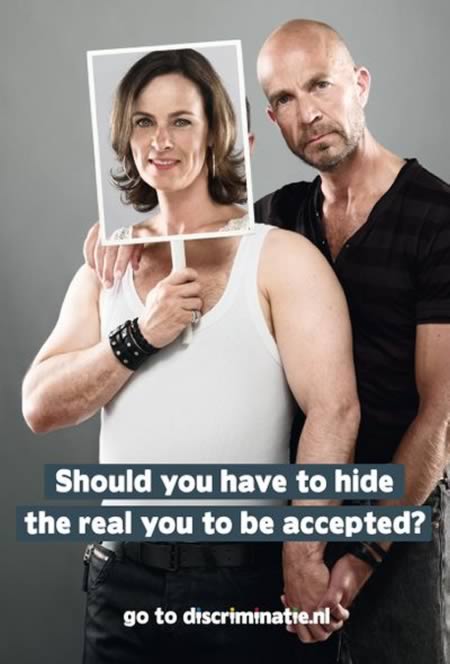 Advertising Agency: imagine, Amsterdam.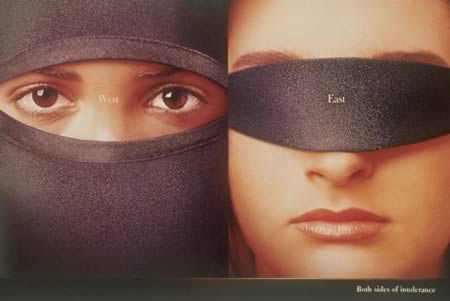 The Federation has named the Brazilian advertising agency Master as the winner of the IFRC Dove Award. The prize, given in recognition of Master's outstanding contribution to the worldwide advertising community initiative against discrimination, was awarded during the prestigious Cannes Lions advertising awards.
The winning entry, one of hundreds submitted by advertising professionals around the world, is called West/East – both sides of intolerance and was created by Marcos Rene, Patricia Papp and Luiz Trevisani in Brazil. The image, depicts the face of two women, cheek to cheek, one with her eyes covered, the other with her eyes uncovered. Under the theme of tolerance, it shows that what we believe about each other across the West/East divide is often based on an unwillingness to really find out about each other.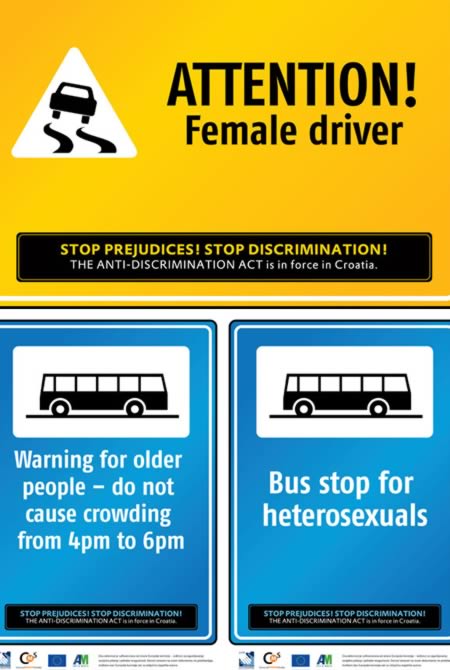 In 2009, the Anti-discrimination Act was passed in Croatia. However, according to opinion polls, Croatian citizens are often not able to recognize discrimination. The aim of this campaign was to inform and bring to people's consciousness what discrimination is and what they need to do when they notice it or when they are exposed to it.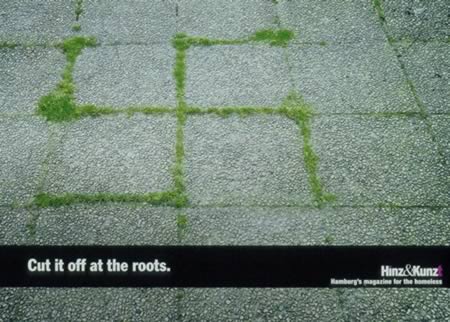 The Print Ad titled SWASTIKA was done by the Kolle Rebbe Werbeagentur advertising agency in Germany. It was released in July 2002.