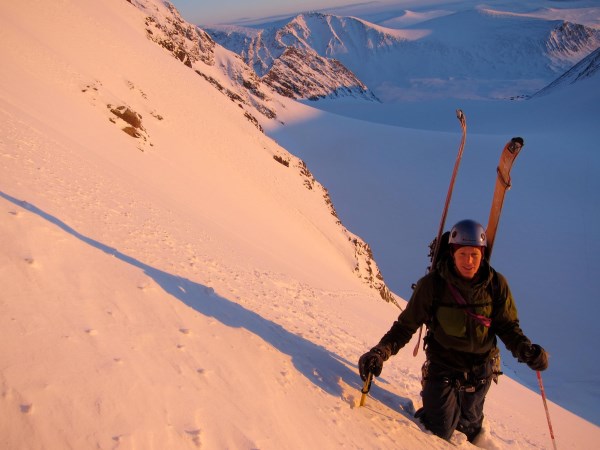 This skier really meant it when he said he was going off-piste as he leapt off a mountain cliff face and landed safely 600 feet below. Daredevil Tomas Bergemalm, 35, decided to try the extreme drop as one of his last challenges before spending more time with his wife and family. And luckily for his beloved Fia and their young son Noah, he managed to pull it off and made it home without a scratch. The breathtaking stunt was a culmination of Mr Bergemalm and photographer Patrik Lindqvist's vision to push the sport of skiing to its limits.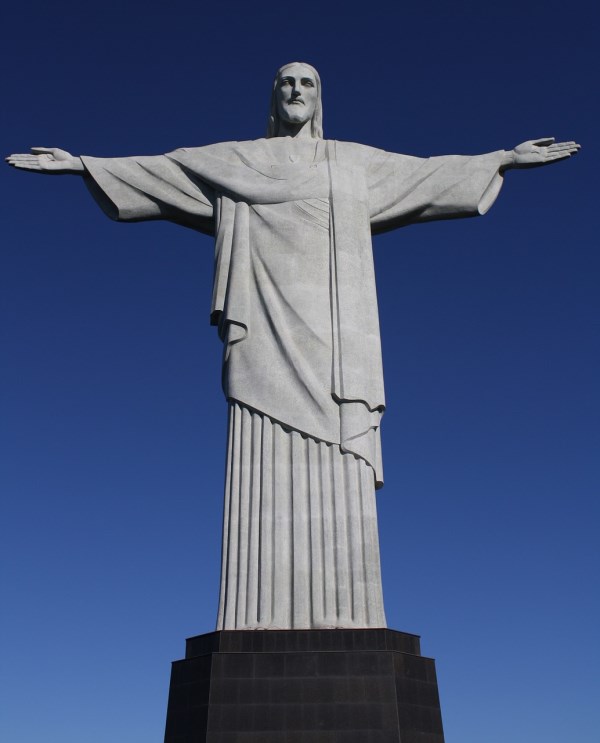 Standing atop Brazil's iconic Christ the Redeemer statue in January 1999, stuntman 'Fearless Felix' Baumgartner braced himself for what was to be the world's lowest BASE jump at 29 metres (95 feet). When he stepped off the edge, split seconds would extend as Rio de Janeiro opened up before his eyes. Those who make jumps that fall into the highest category may win more plaudits as well as freefall time, but it's the lower jumps that are more dangerous because there is so little time for the parachute to open.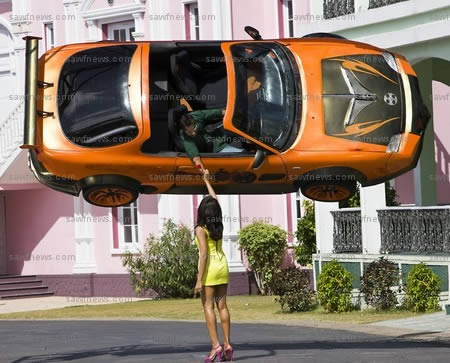 Bollywood's versatile actor Ajay Devgan has once again proved that he is the best. The actor has done a daredevil stunt, and broken all his past records in his upcoming flick 'All The Best', along with his co-actress Billo Rani 'Bipasha Basu'.
'All the Best' is from the house of 'Golmaal Returns', that itself was well known for its stunt gimmicks. In the shot, Ajay proposed the leading lady Basu by giving her a rose from a car that is rotating sideways in mid-air.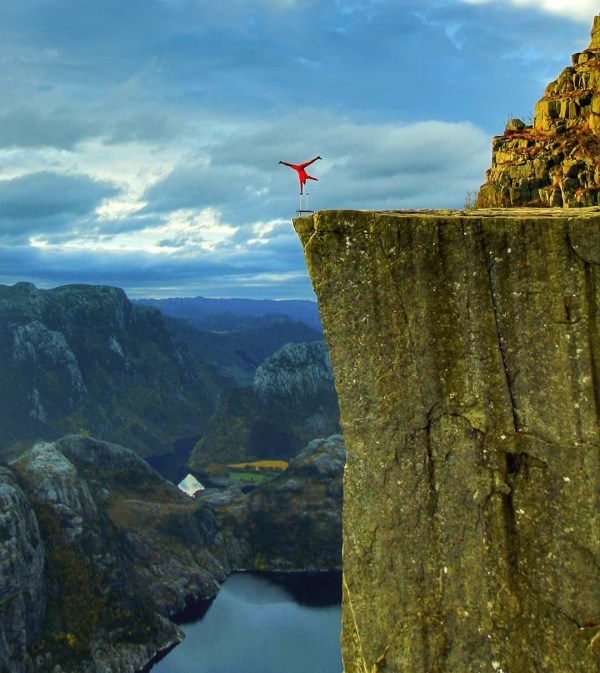 Eskil Ronningsbakken performs a handstand over a dramatic drop bizarrely as part of a Norwegian TV campaign about risk-taking.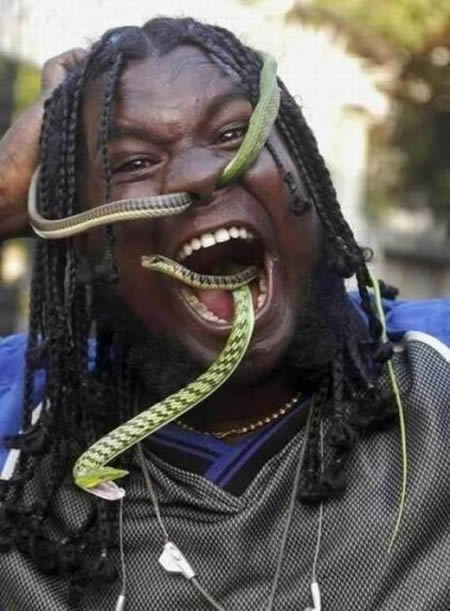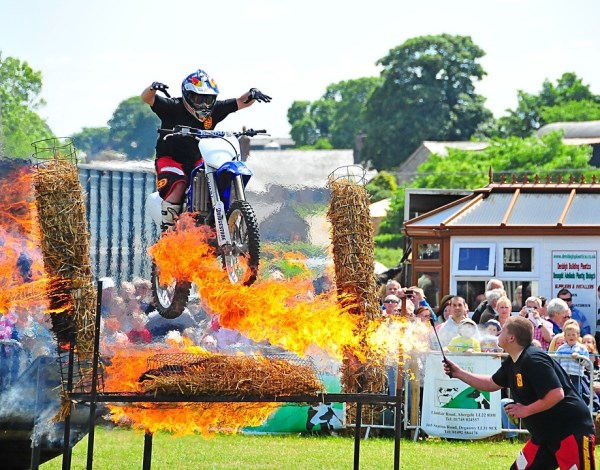 Spiderman jumps on moving BMWs.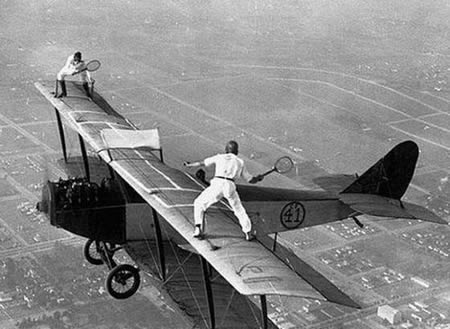 Ivan Unger and Gladys Roy playing tennis on the wings of a flying airplane in 1927.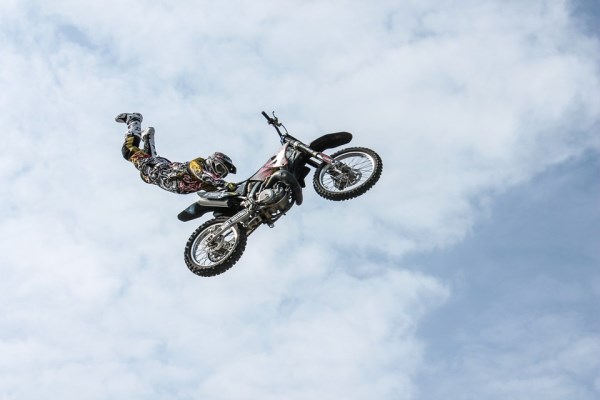 A man who is not afraid of heights.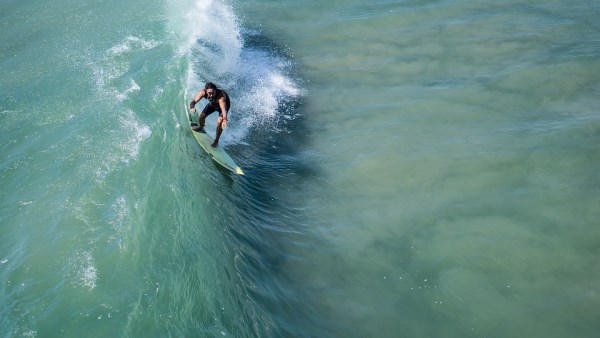 These riders have taken horse racing to new limits - by racing each other through the waves on surf boards attached to their horses' saddles. Just a short cord attaches the surfer to the horse and rider - who can travel at speeds of up to 35mph through the waves. Daredevil surfers and riders have even taken to racing each other through the surf in beaches in Baule, on the west coast of France.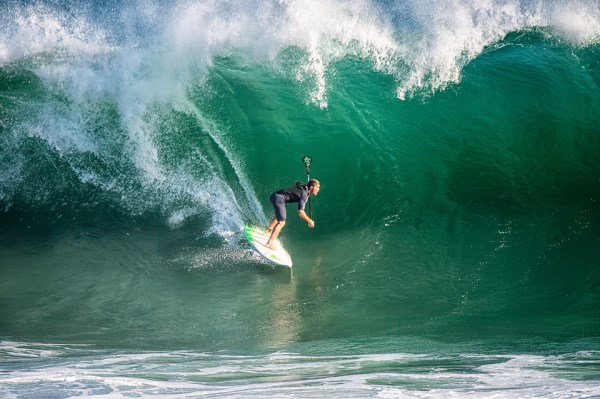 Crash and it means doom. Survive and you go down in history as the tamer of one of the biggest, heaviest and most fearsome barrels ever ridden. Sydney daredevil Mark Mathews lived to tell the amazing tale of his 15 second joyride on a monster wave in shark infested waters, 20km off the West Australia coast.
Mathews waited almost six hours for the wave that surfing legend Barton Lynch believes is the heaviest barrel ever ridden.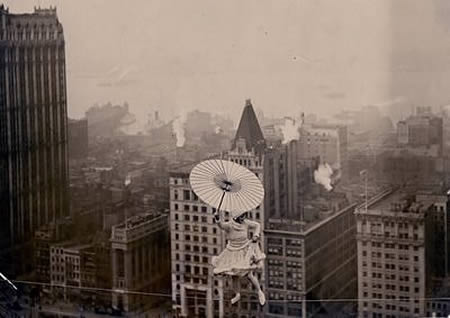 A star of the 'Golden Age of the American Circus', Bird Millman is the most fêted female high-wire performer of all time. Born in 1890, the Colorado native had entered big-time vaudeville by the age of 14, playing with her parents as part of the Millman Trio. After a virtuoso performance before the court of Kaiser Wilhelm II in Berlin, her act returned to the US as Bird Millman & Co, where she added the New York Hippodrome and Palace Theatre Broadway to her list of credits.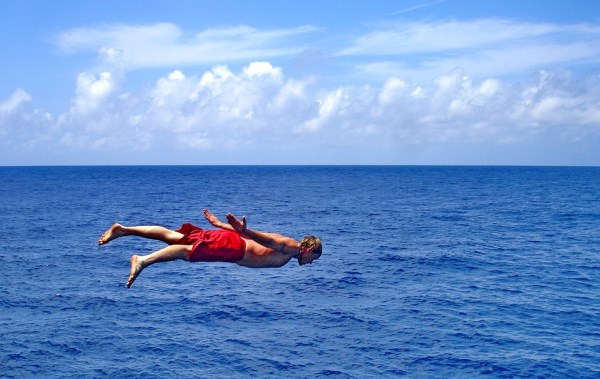 Germany's Anna Bader diving in Dubrovnik in 2009, where the divers were really challenged when they had to complete eight consecutive dives from 26 m (85 ft).