1

Air Balloon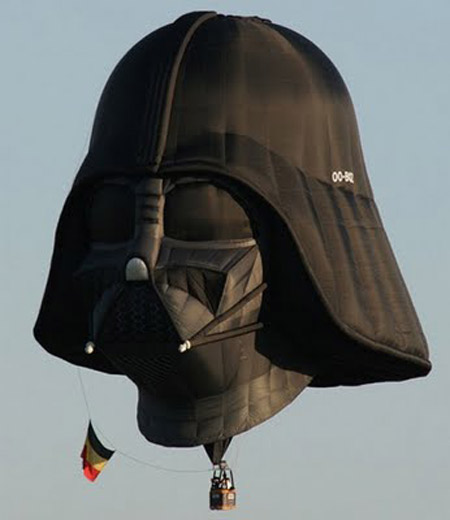 Fan made inflatable Vader takes to the sky!
2

Chubby Darth Vader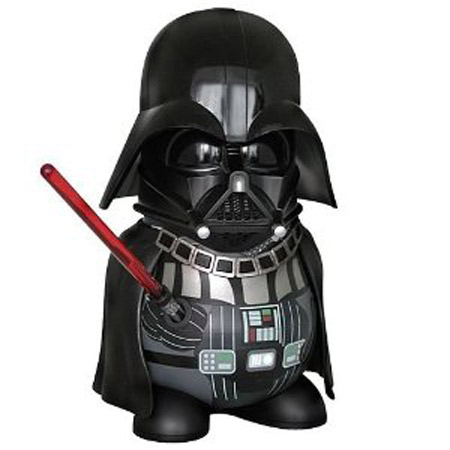 More than just a larger version of their Darth Vader Star Wars Chubby ($19.99), Gentle Giant has produced this Darth Vader Jumbo Chubby! Complete with a removable helmet and breathing mask that reveal Anakin Skywalker underneath, this Darth Vader figure comes with a magnetic base and a transparent light saber! Standing a full 9 1/2' tall, every Star Wars fan needs a chubby Vader!
3

Lamp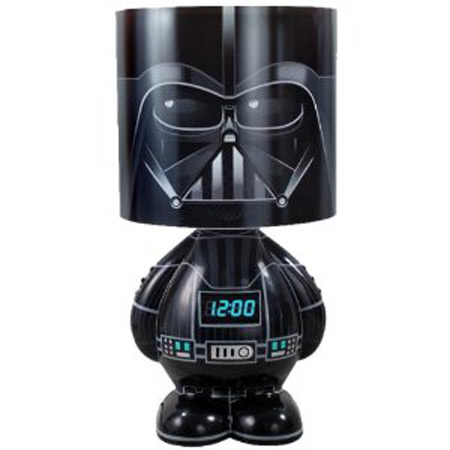 This Star Wars Darth Vader lamp/alarm clock ($39.91), and speaker output for MP3 players combines the best of everything! Darth Vader features an extra large urban style Nodnik body-type with a LED digital clock on his chest.
4

Monster Star Wars Characters Bobbleheads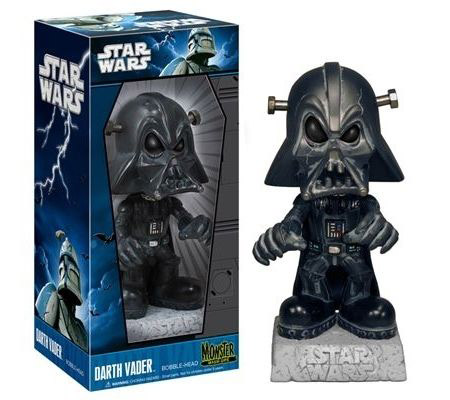 Like the Zombie Wars posters, these bobbleheads combine an awesome sci-fi movie with some classically awesome movie monsters. Yoda is a zombie, Chewbacca is a werewolf and Darth is Frankenstein.
5

Darth Watch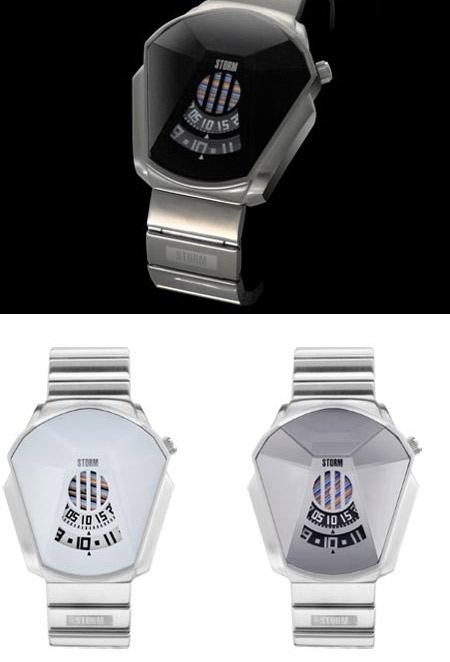 The Darth Watch is designed and manufactured by STORM, a fashion brand from London, UK. The watch comes with 3 disc hands that are similar with the iconic mask of Darth Vader.
6

Adidas ZX-8000 Darth Vader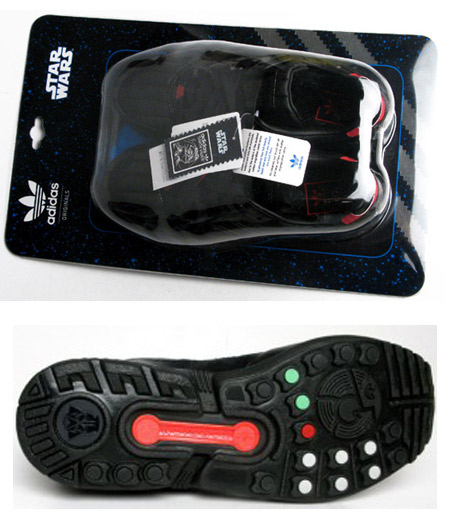 The Adidas ZX-8000 is inspired by Vader's wardrobe in ribbed black leather with a number of details, which draw direct inspiration from Vader's gear. The heel of each sneaker reads "Darth" and "Vader" while the lace clip reads "Star Wars" in red.
7

Gas Mask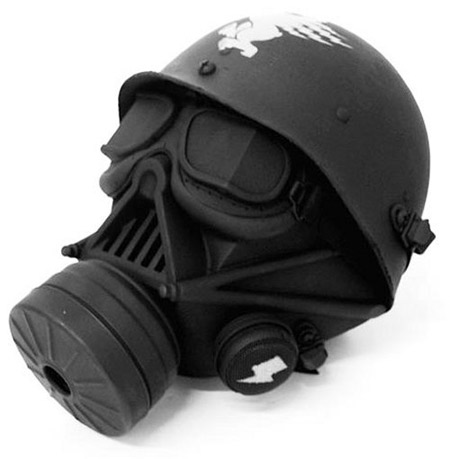 If Anakin Skywalker had lived during WWII, this is very probably what his helmet would have looked like. You can easily see a gas-masked Vader carrying out Hitler's orders. It was made for The Vader Project, which features custom Darth Vader helmets, by Tristan Eaton and AZK ONE. Behold the Darth Vader Gas Mask! You can almost hear the familiar breathing as he breaths in clean filtered air.
8

Disco Ball
Here's something you don't see at most clubs: a disco ball shaped like Darth Vader's helmet.
9

Darth Vader Cake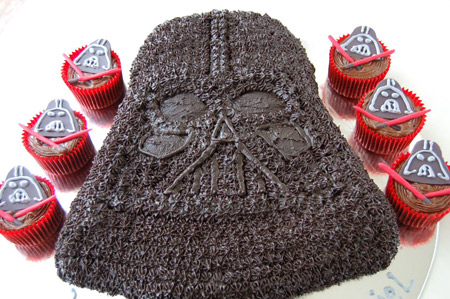 Made entirely of chocolate, so delicious even Darth Vader itself couldn't resist it.
10

Spatula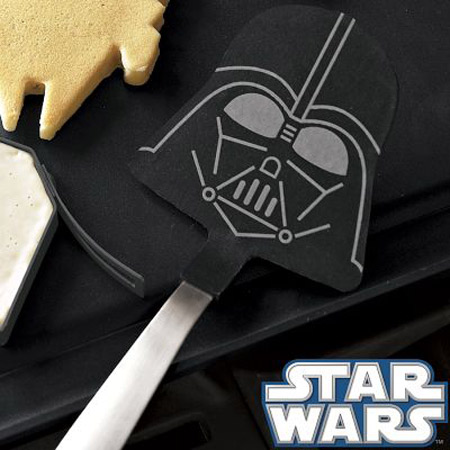 Whether the mission is baking cookies or flipping pancakes, always is most funny with the Darth Vader inspired spatula.
11

Alarm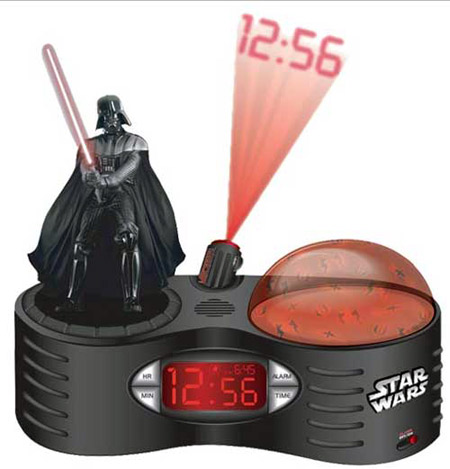 If you have a hard time getting out of bed in the morning what you need is a bit of the Force and Darth Vader himself to wake you up. This clock projects the time in red numerals as well as putting the Vader name onto your ceiling.
12

Toaster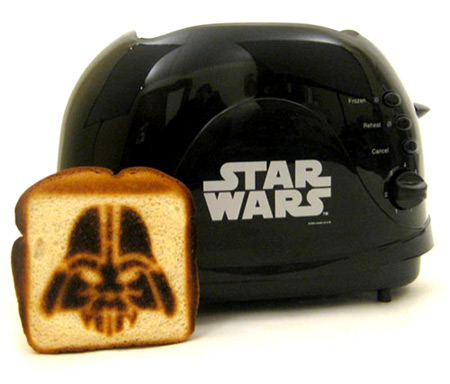 Just what chubby Star Wars fans needed: More carbs!