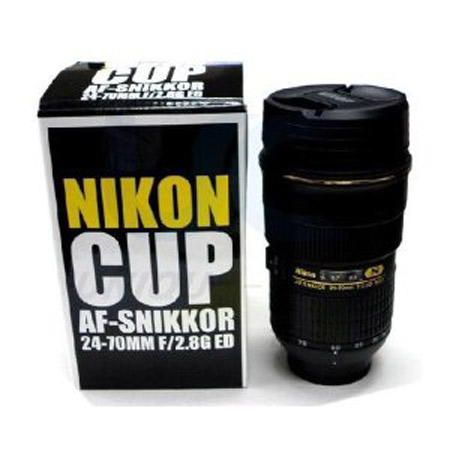 Amazing Coffee Mug in the Shape of Nikon 24-70 Lens ($42.39), interior is Stainless.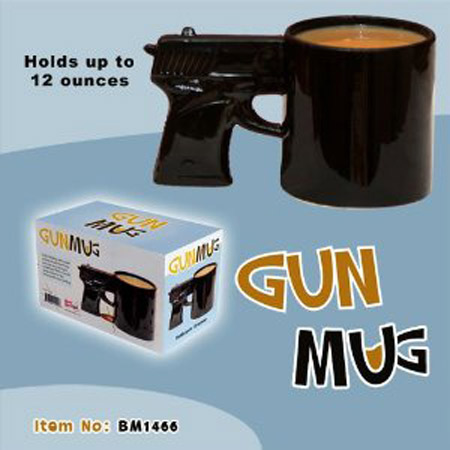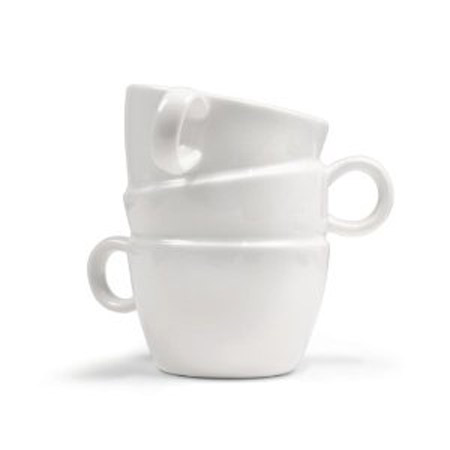 The vessel's innovative design creates the appearance of three miniature teacups stacked together ($12.78), when in reality it stands alone as one mug with three individual handles--a triumph of optical illusion mixed with a bit of kitchen wit.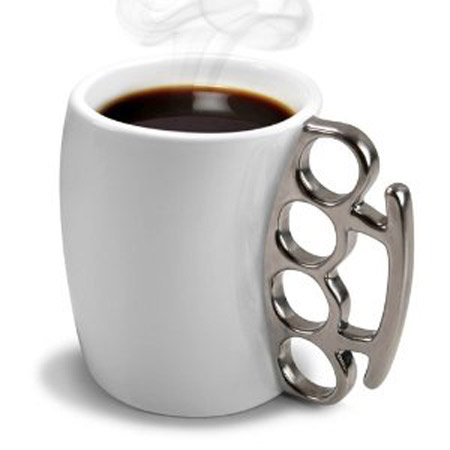 Put a fierce and free-spirited spin on the morning's coffee with help from this unique mug ($15).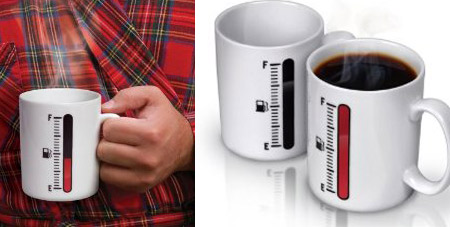 Fred & Friends Tank Up is a Coffee Mug Packaged ($12.17) is a printed heat sensitive gauge which is designed to resemble an automobile gas gauge. As hot liquid is poured into the mug the gauge turns red and gradually rises from the bottom to indicate how hot the liquid is.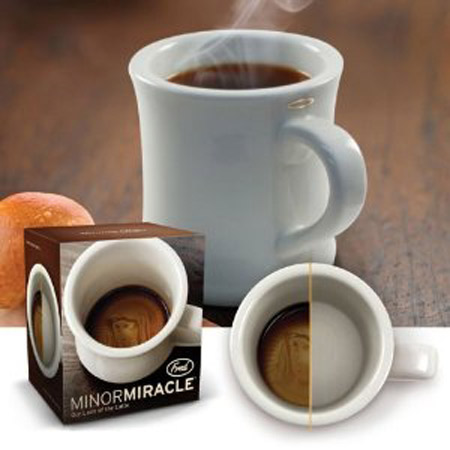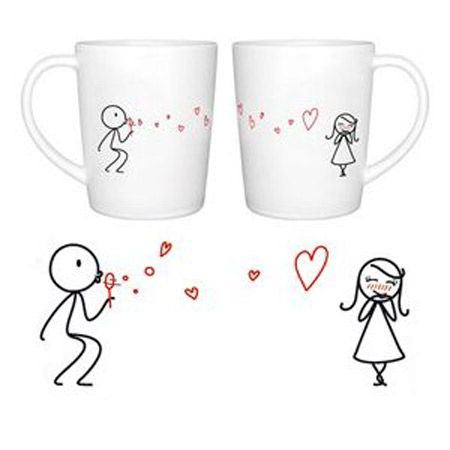 Show your loved one your sweet and endearing side! "From my heart to yours, I want you to know that my love follows you wherever you go." With these "his and hers" mugs ($27), you can remember each other with every sip!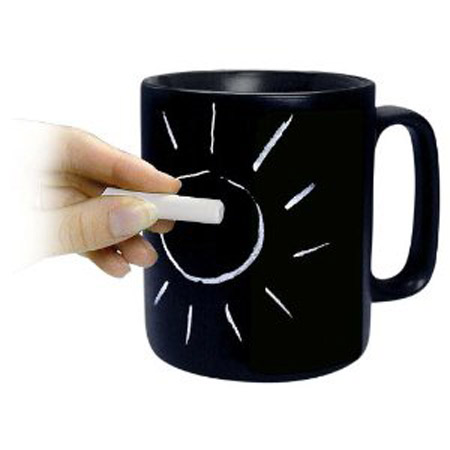 These Chalk Talk mugs ($10) are a great idea. You can write on them like a chalkboard and then erase when you are done. Fun for the whole family.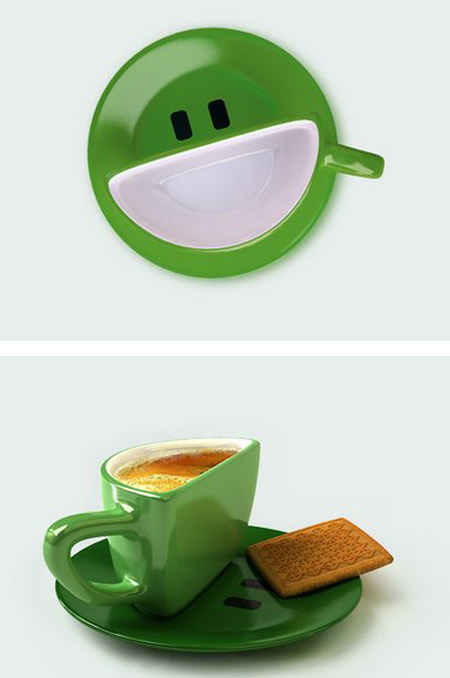 A great way to start your day is with a smile; or another interesting way is you can have a cup of coffee in the 'Smile Cup'. And they look sweet too. What more can one ask for having a great start, than a smile!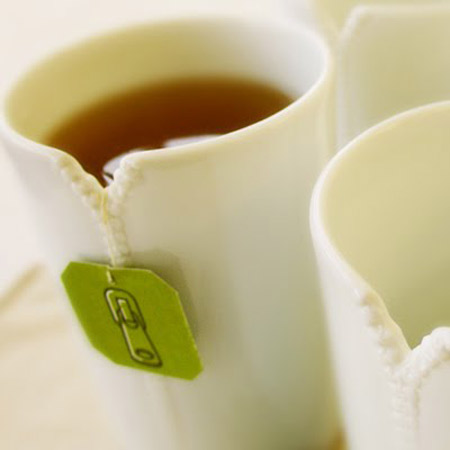 Reminiscent of the zippers that adorn our everyday apparel, the zipper design ($40) on these cute ceramic cups adds to the comfort factor of a nice tea break.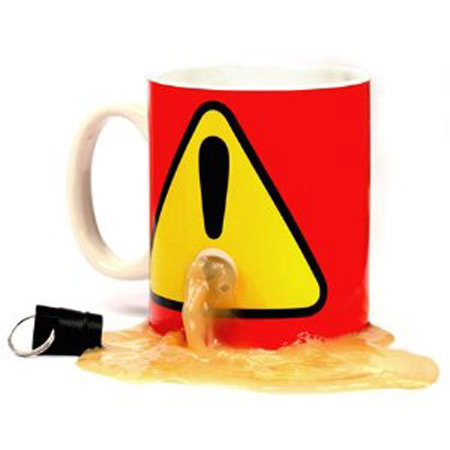 It's a cup with a hole ($18.99), just keep the plug with you and it's completely useless to others.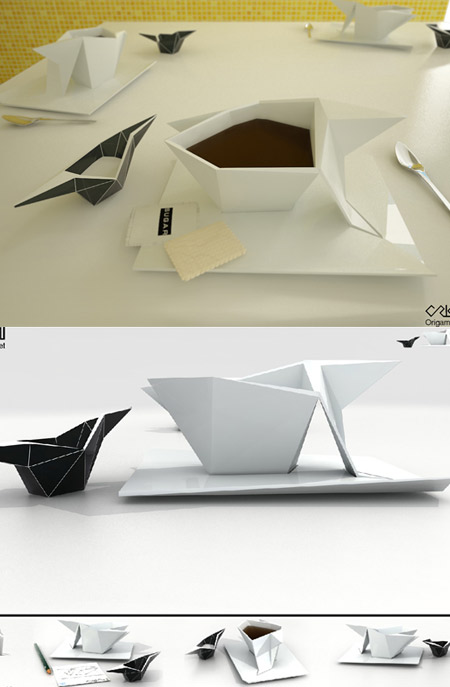 Origami coffee set is created by designer Zwierzynski from Poland. Is inspired by paper work of origami models. Coffee cup and small jug for milk has been shaped in opposite to regular well known coffee sets. Its hard edges and various angles of tectonic bendings creates dynamic and interesting form, modern sculpture.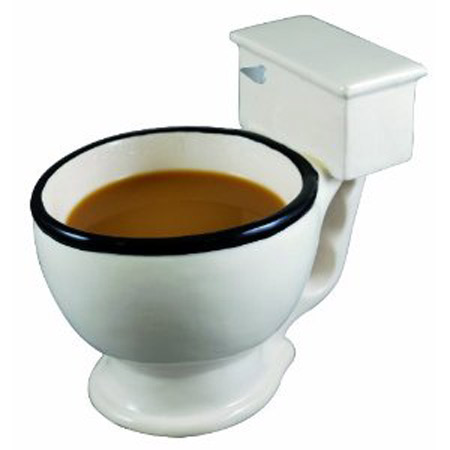 Why should dogs be the only ones allowed to drink out of the toilet? This silly toilet-shaped mug ($11.99) holds up to 12 -ounces of your favorite hot beverage and will make your co-workers do a double take. The hand painted Toilet Mug makes a great gag gift for any coffee or tea lover and will gross out anyone who has a weak stomach.