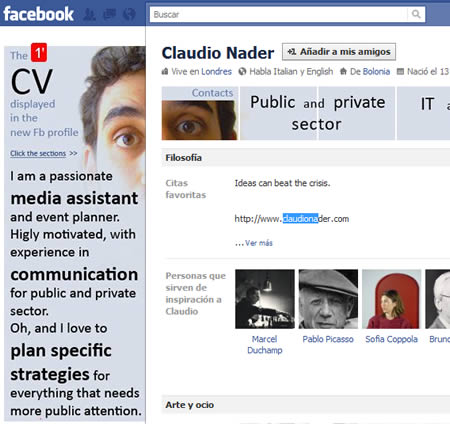 Claudio Nader, a media planner, decided to fight crisis transforming his Facebook profile into a very creative and novel CV.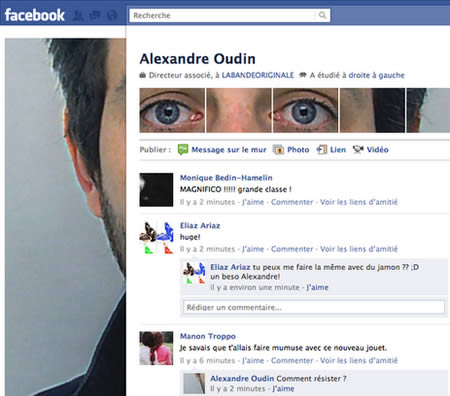 French artist Alexandre Oudin is supposed to be one of the first users to have sparked this new trend of using the new profile photo layout.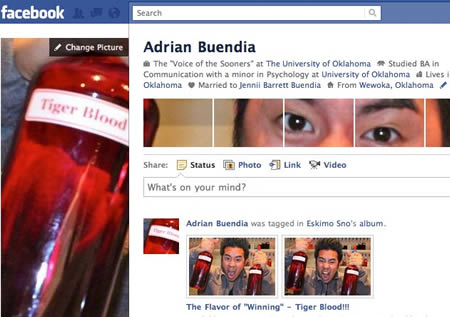 Charlie Sheen style Facebook profile.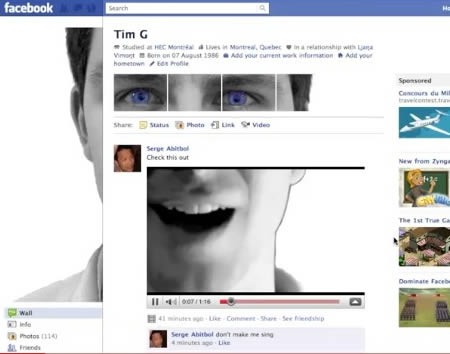 This guy even incorporated a video.

This is the profile of photographer Katie Sokoler.