1

M&M's Statue of Liberty Candy Dispenser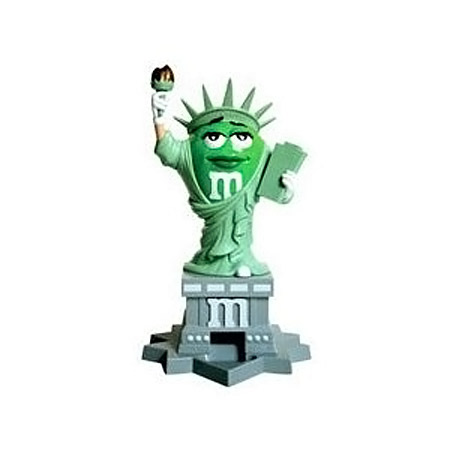 M&M's Green as the Liberty Enlightening the World, commonly known as the Statue of Liberty. Now you can enjoy the freedom of delicious M&M's chocolate candy with this Ms. Liberty Dispenser ($39.99).
2

Wii Candy Dispenser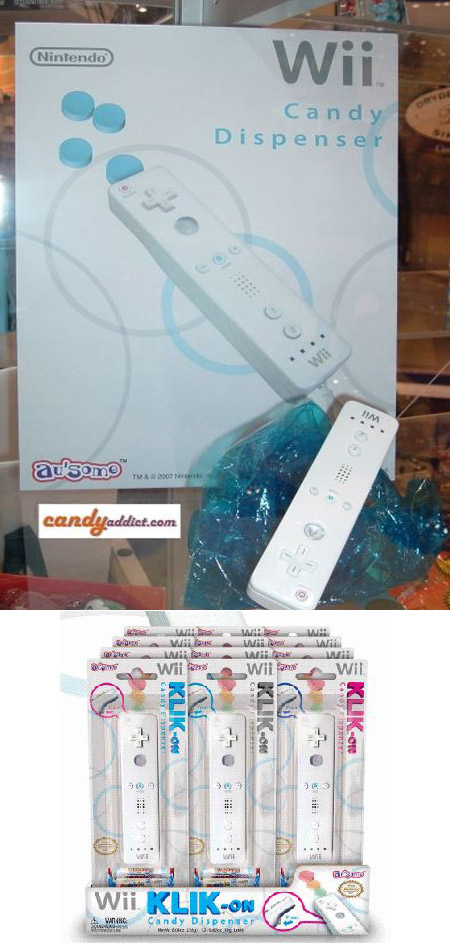 For those of you with a sweet tooth and an undying love for the Wii, what better way to satisfy both needs than with a Wii-mote that shoots out bubble gum smarties?! Even labeled with the Official Nintendo Seal, this
Wii Klik-On Candy Dispenser ($24.50) by Au'Some Candies will fool most into thinking it is just a regular Wii-mote for getting your Wii game on. Once you pick up one of these bad boys and you press the back button, a colorful candy will come your way. So maybe it doesn't have motion sensing capabilities like the real controller, but it is a great candy container in disguise.
3

M&M's Candy Dispenser at the Movies in 3-D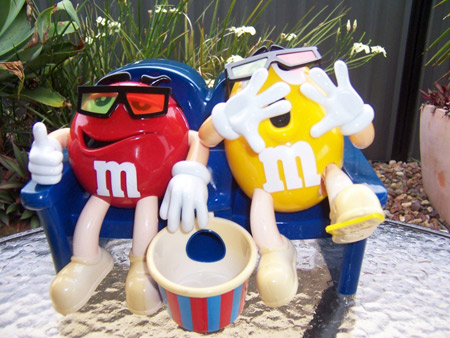 4

NFL Green Bay Packers Football Dispenser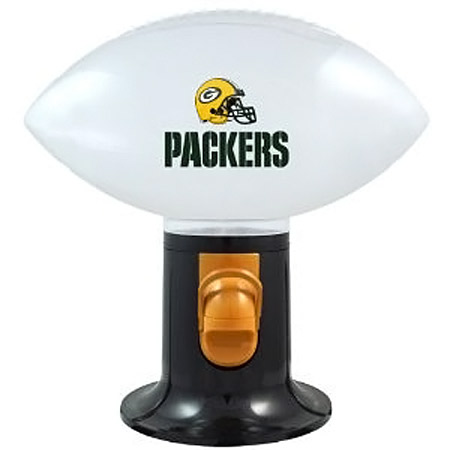 You're sitting watching your favorite team on the television and you reach over for a quick snack or candy, with a quick push of a lever you fill your hand with your favorite little snack. This Football Shaped Dispenser ($15) is the perfect addition to your sports parties.
5

M&M's Slot Machine Candy Dispenser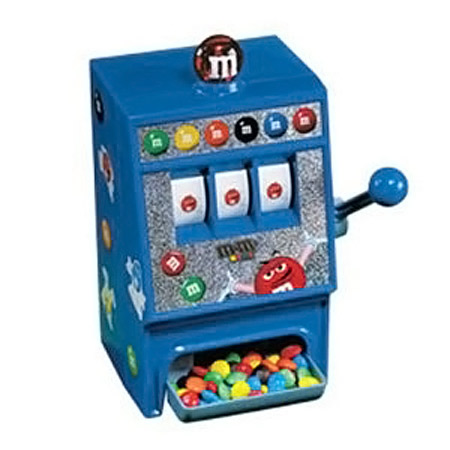 This M&M Slot Machine ($39.98) chocolate candy dispenser comes directly from Las Vegas. You and your family will have a great time filling the dispenser with delectable candies and then watching the wheels roll as you pull the arm until the candies fall on the tray.
6

Gumball Machine Frame Pink
This Pink Gumball Machine Frame ($25) is as thin as a picture frame and is a perfect way to add some sweetness to any room! A novel accent and fun conversation piece to any child's room!
7

M&M's Toy Airplane Chocolate Candy Dispenser Plastic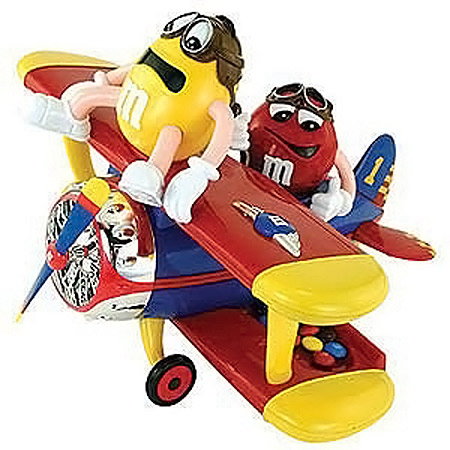 Lift wing man Yellow from his precarious position and fill the biplane with M&Ms or other small, unwrapped candies. Give the propeller a spin, and it dispenses a handful of candy on the wing--and pilot Red gives that a big "thumbs-up!" High-flying fun! ($24.95)
8

Animal Pooping Candy Dispenser Set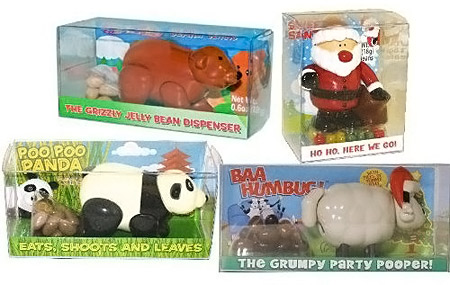 Panda Bear Pooper, Baa Humbug Sheep Pooper, Bearly Behind Pooper and the main man himself, Santa Claus, who dispenses candy ($23.99) from his Santa Sack. Perfect Stocking Stuffers!
9

M&M's Military Vehicle Candy Dispenser Jeep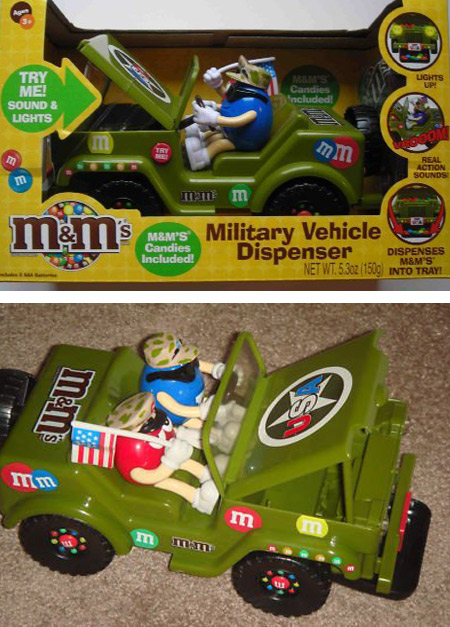 This Military Jeep ($49.94) has Blue and Red in the seats and Yellow hiding under the hood. Candy dispenses into tray. Headlights light up and engine revs up.
10

M&M's Juke Box Candy Dispenser