After all the complains about the gifts we choose for this article, we found appropriate to change its name to Crappiest Gifts for women, what do you think?
1

Digital Sand Timer
You don't want a mechanical timer that sounds like it will fail anytime or a digital timer with just a boring numerical countdown, don't you? Then this Electronic sand timer ($14.88) seems like a good compromise. If you are going to use the oven for 10 minutes or want your kids to play for 5 more minutes, all you have to do is set the timer.
2

Nightmare Before Christmas Wrap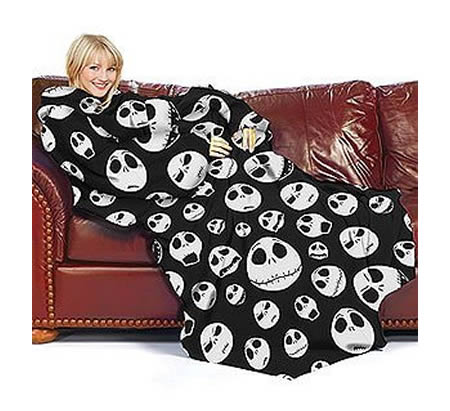 Ward off those chills. Cover yourself from head to toe in Jack Skellington heads. It will give you the warmth of a throw with the benefit of leaving your hands free.
3

Eggnog Soap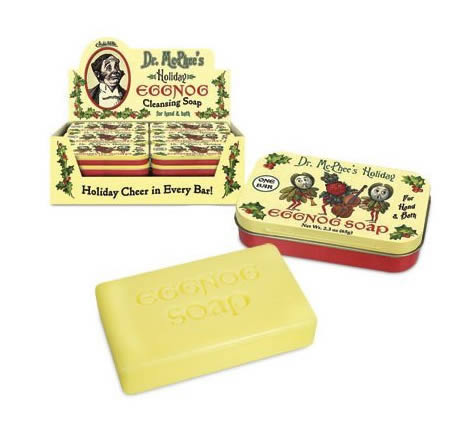 The man tried to keep eggnog down. He tried to pigeonhole it as a "holiday beverage." But eggnog could not be contained! It has cast aside those artificial limitations and emerged as an aromatic cleaning agent for both hands and body. Keep a bar of this Eggnog Soap ($9.95) in your bathroom year-round for those times when you could use a little holly jolly good cheer.
4

Foot Cozy Heated Slippers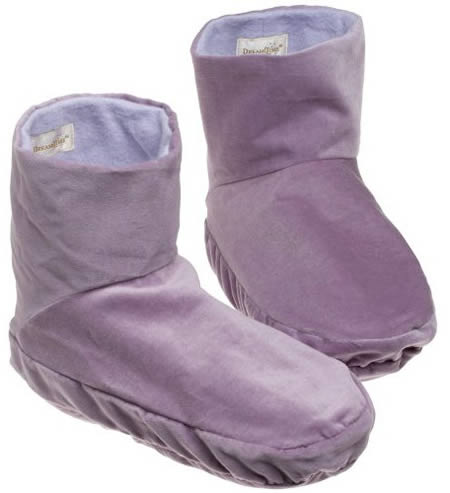 These Heated foot slippers ($40) provide relief for tired, cold, or sore feet. Simply toss these one-size-fits-all slippers into the microwave and enjoy the comfort of an enveloping warmth combined with an aromatherapy blend of cinnamon, clove, and eucalyptus. Foot Cozy Heated Slippers contain a removable, scented grain insert which absorbs and then releases the heat from the microwave. Foot Cozys can also be put into the freezer for cold therapy. They are also machine washable. So, sit back, kick your feet up and relax while these heated slippers transform your tired, achy soles into soft, nice feet.
5

Color Changing Umbrella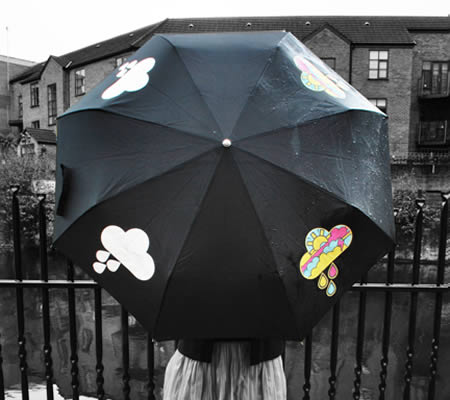 Color Changing Umbrella ($40.75) changes colors when wet. The umbrellas are printed with special ink that's white when dry and comes to life when in contact with water. Why would you buy a normal umbrella again?
6

Video Fireplace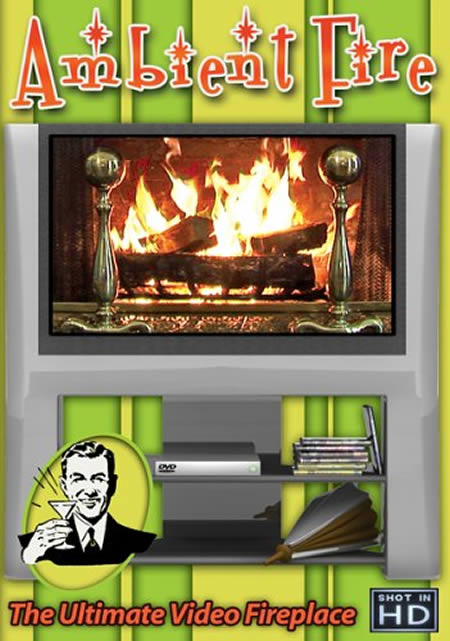 Look, but don't touch. Yes, the warmth and beauty of a wood-burning fireplace is mesmerizing. But, fires and fireplaces are not created equal which is evident from Ambient Fire: The Ultimate Video Fireplace DVD ($13.48). Visually, the DVD leaves nothing to be desired. It looks spectacular. There are a variety of different fireplaces on the DVD, obviously a desire to cater to everyone's taste. There are "just logs", a marble fireplace, a "modern" fireplace, "just flames", a "cuddle-up-next-to-the-fire Holiday scene" which features lots of holiday decorations and a train going around a tree, and even a campfire scene. So, it features a total of 9 different scenes. Smartly, they've made the most "desirable" scenes 35 minutes long and scenes like the campfire only 10 minutes. Of course, you can loop any of the scenes for endless playback.
7

Vacuum-Seal Storage Bag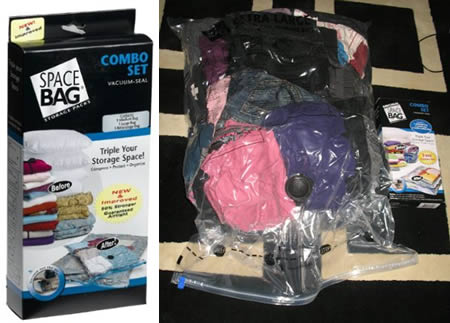 Women always have room trouble when packing for a trip. Now with this airtight, watertight, and reusable for use year after year, ITW's set of three Space Bag vacuum-seal bags ($13.99) triple clothing and linen storage space while offering easy-to-use, reliable protection against dirt, moisture, and pests. To use, simply add the items to be stored and close the bag using the Sure-Zip slider closure system. Remove excess air with any standard vacuum cleaner hose and close the valve cover.
8

Fruit Infusion Pitcher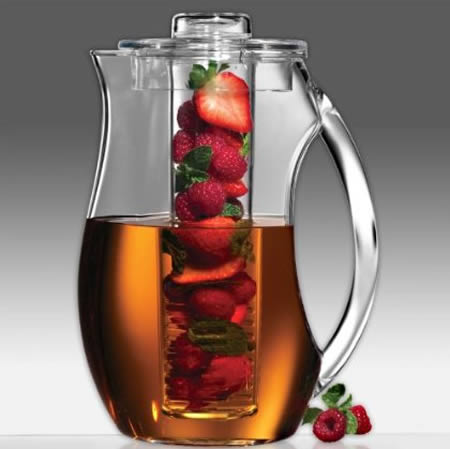 Enjoy flavor-infused beverages made naturally at home with the Prodyne Fruit Infusion Pitcher ($19.99). The body-friendly BPA-free acrylic pitcher is designed with a removable hollow rod that can be filled with fruits, citrus wedges, herbs, or savories to place back into the center of the pitcher. Open slots in the rod allow its contents to naturally combine with the liquid in the pitcher. The rod screws into the lid, so it stays securely in place. The crystal-clear acrylic allows for an enticing view and allows the pitcher to look great on a well-set table. The pitcher may be continually refilled without having to replace the fruit and holds up to 92 ounces.
9

George Bush Toilet Scrubber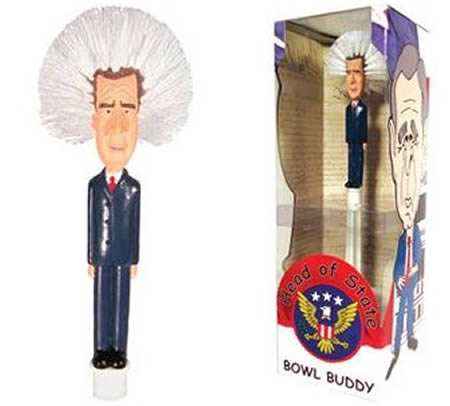 He may be our democratic figurehead, but you can put him to work ($19.99) keeping your Royal Throne sparkling clean! You can make sure George Bush gets the "Mission Accomplished."
10

Giant Post-Its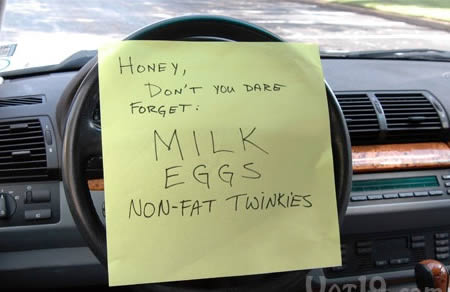 An important reminder needs to be noticed! These Jumbo Post-It Notes ($10.06), nearly 12 inches square, are guaranteed not to be ignored. It has a sticky strip on the back just like those small sticky notes, that releases without damage.