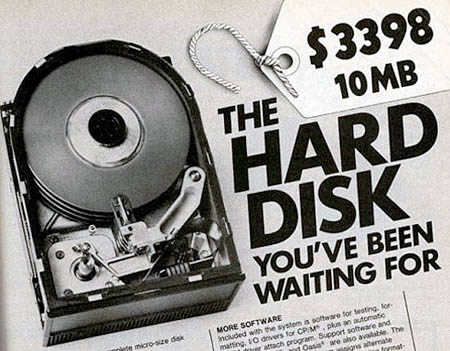 You can laugh now, but some years ago you were getting a very nice deal by buying a $3398 10MB hard drive.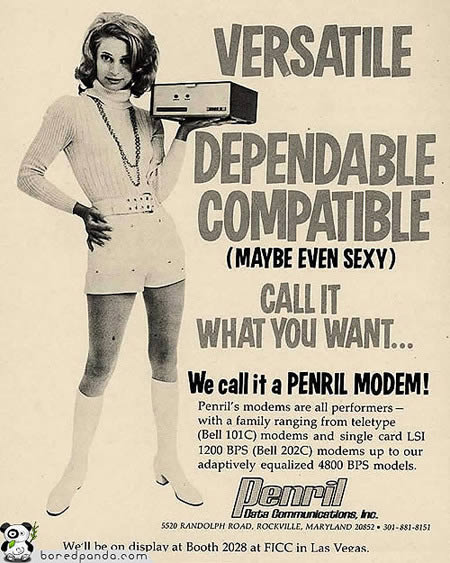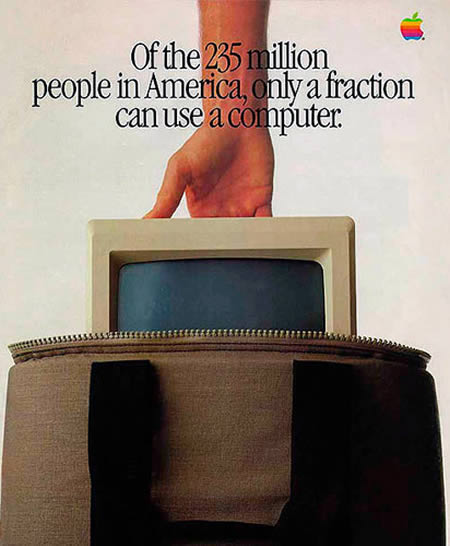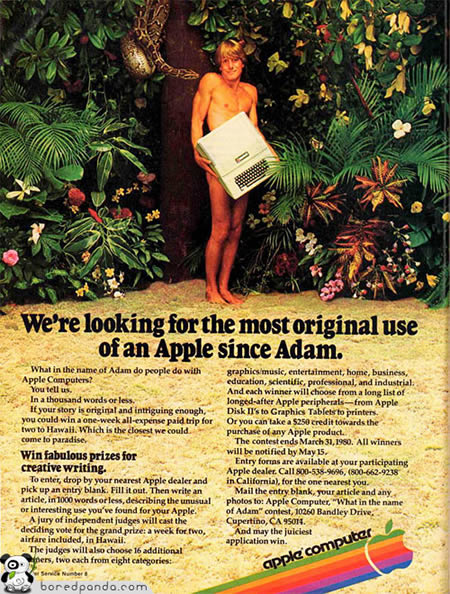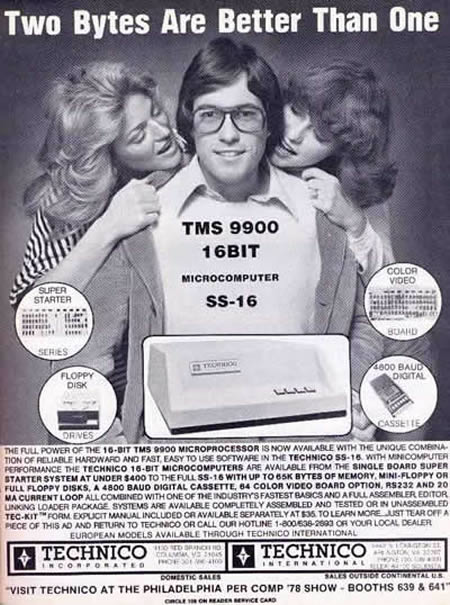 Two are always better than one. At least according to this 1978 ad from Technico Inc. TMS9900.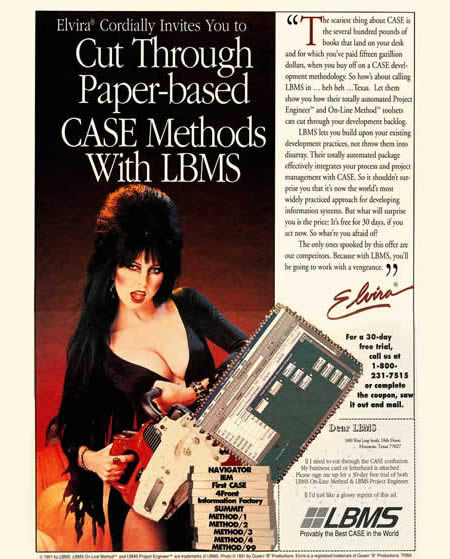 Remember Elvira, Mistress of the Dark? Besides appearing on TV in features like Elvira's Movie Macabre Halloween Special, Elvira also invited Computerworld readers to "cut through paper-based CASE [computer-aided software engineering] methods with LBMS" software.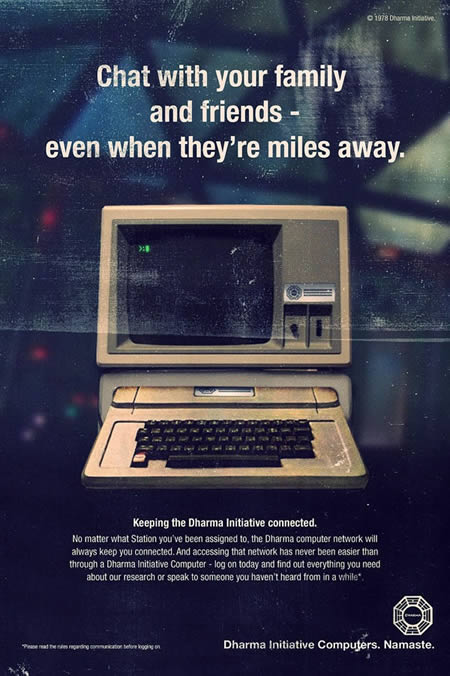 This ad won't make any sense if you're not a follower of the TV series Lost. However, if you are, you'll find it amusing…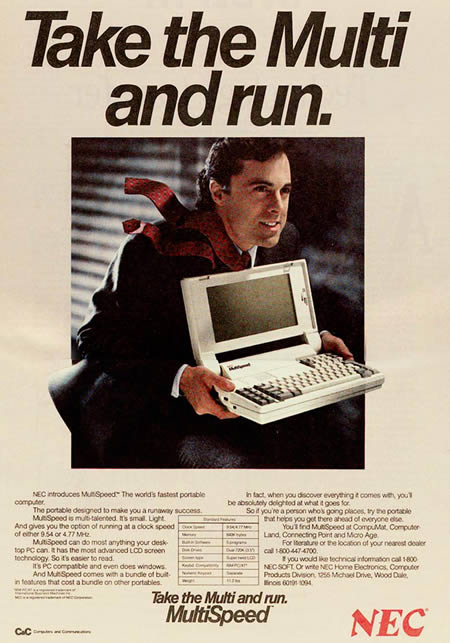 It's small and light at 'only' 11+ lbs.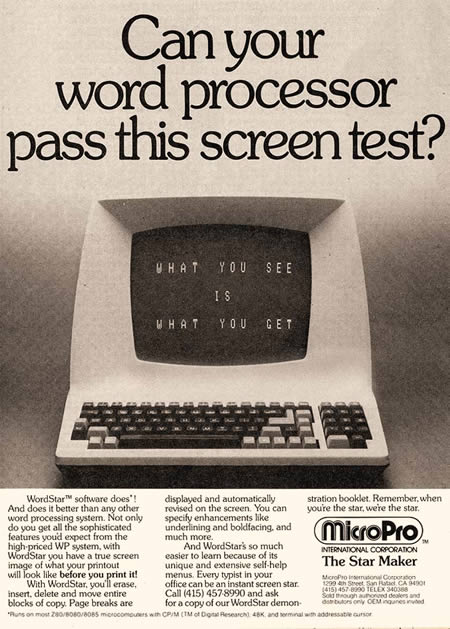 "With WordStar, you have a true screen image of what your printout will look like before you print it! With WordStar, you'll erase, insert, delete and move entire blocks of copy." Gee, it's like magic!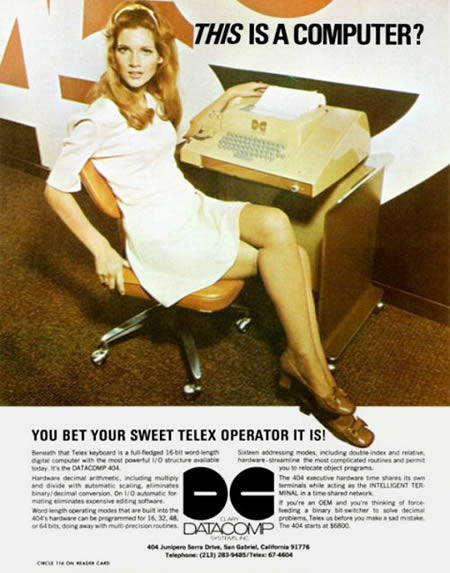 Would you say this ad was a little sexist?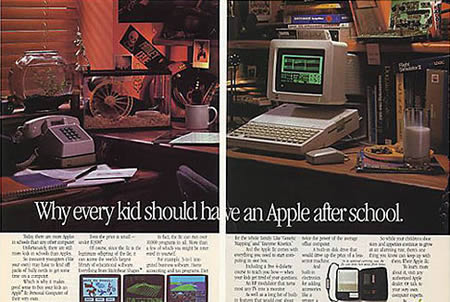 Every Kid Should Have an Apple after School.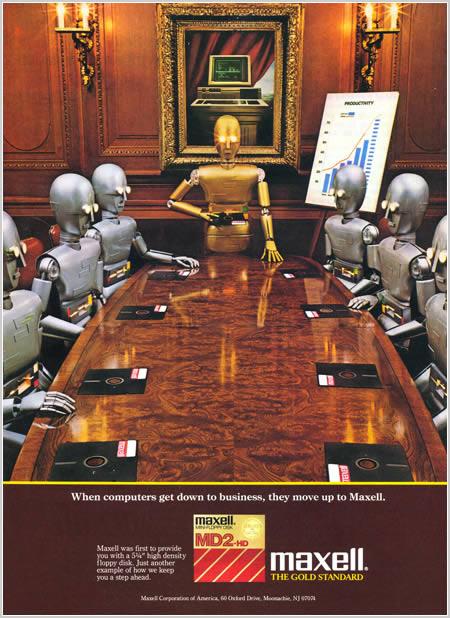 In the future, everyone will use floppy disks.