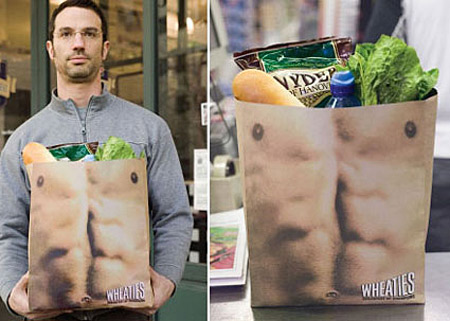 Here's a clever Wheaties bag that will either inspire you to get in shape, or inspire you to carry a bag in front of you wherever you go.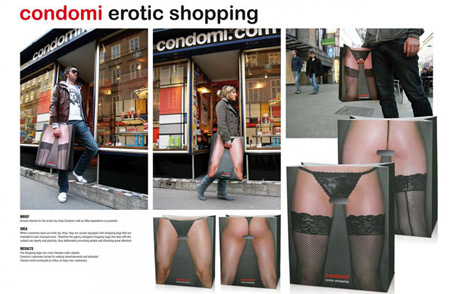 If you buy something at German sex toy shop Condomi, your purchase will be placed in one of these highly sexual shopping bags.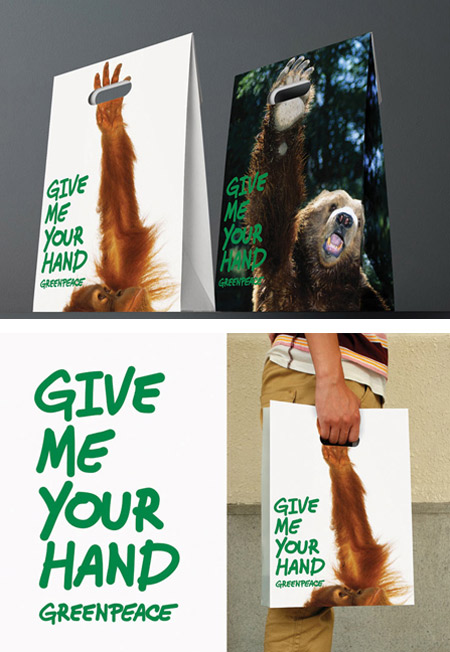 These cute paper bags were designed for the Greenpeace campaign "Give me your hand" in support to the animals. Going for a walk with one of these bags will show the world you are giving a hand to support one of the animals represented.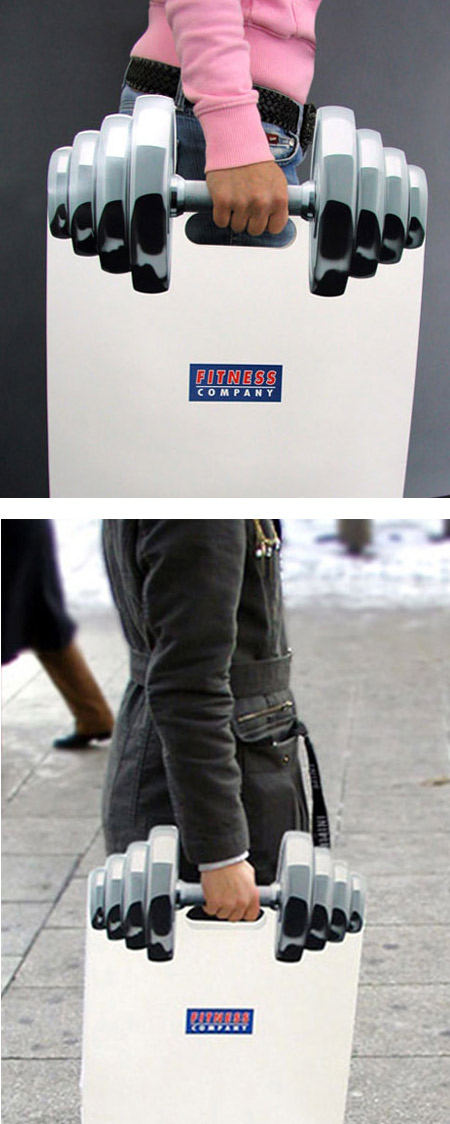 This shopping bag shows a 10 pound dumbbell (printed on both sides). They're given away to customers when purchasing fitness accessories or nutritional supplements at the Fitness Company fitness centers.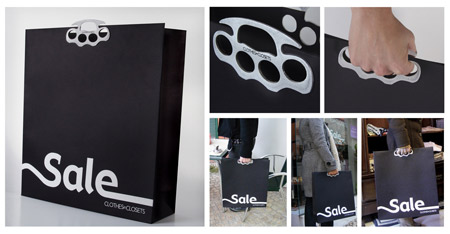 This bag was designed by Leo Burnett with a brass knuckle printed on the handle to give a more masculine impression.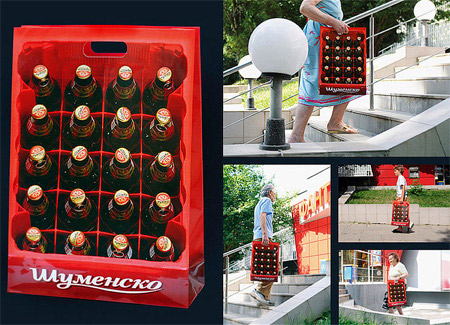 Shumensko Beer : The visual of carrying a crate of beer in one hand works well at multiple levels; it's nostalgic, entertaining and very effective.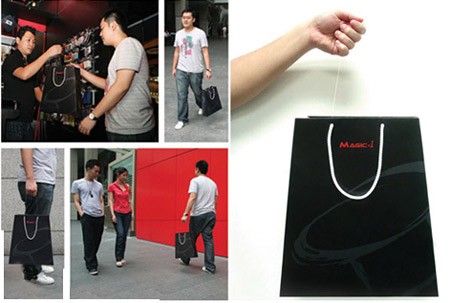 Magic I Bag: The illusion of a levitating bag (transparent fishing lines replaced the handles) is a great promotional piece for the magic boutique, that catches attention and turns heads.
A shopping bag idea and design for Hurriyetoto.com, a major automobile sales web site of Turkey.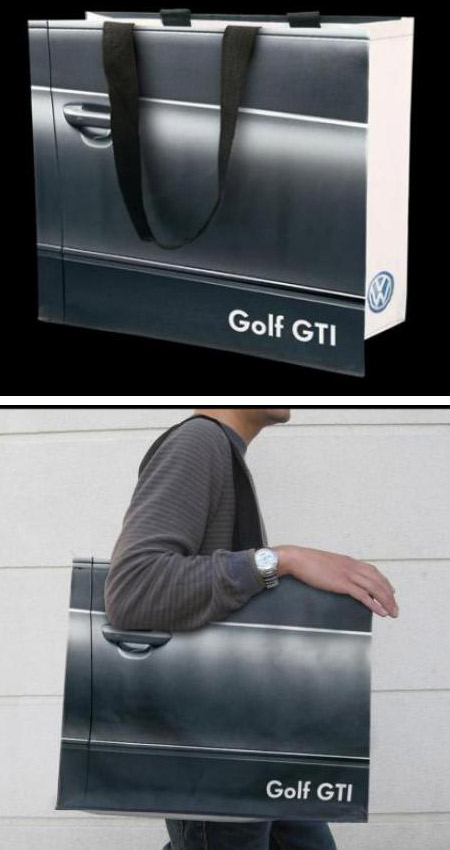 This work comes from an agency in Paris. The challenge was to increase visibility of the VW brand during The Paris Motor Show. They wanted to draw as much traffic as possible to the VW tent during the highly competitive event.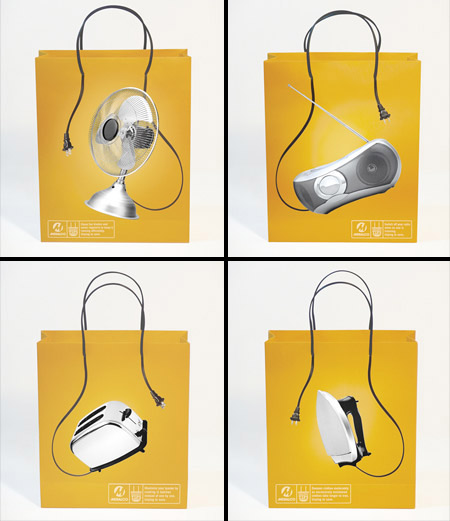 In the Philippines, the electric company Meralco wanted to educate people about how to conserve energy and lower the cost of their bills. The bags utilize the power cord of the appliances pictured into the design of the bag. It's a clever way to not only draw attention to the bag, but to the cause as well.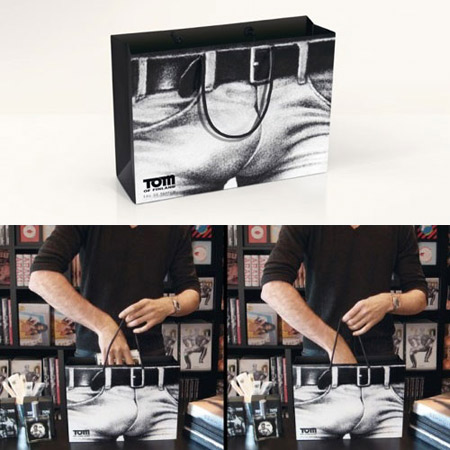 How cheeky is this shopping bag? The Tom of Finland bag makes you look like you are reaching for your very well-endowed package when you put/grab stuff from the bag. The bag is a new marketing gimmick by ad agency Ogilvy, France, for the Tom of Finland perfume.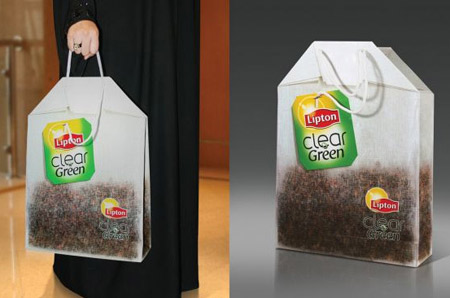 Cool shopping bag designed to look like Lipton Clear Green tea bag. To promote their new green tea, they took a traditional custom shopping bag - a pretty basic product - and turned it into something that has people doing double-takes when they see them on the street!