1

Mia Landingham: the 300 lb woman who killed her boyfriend by sitting on him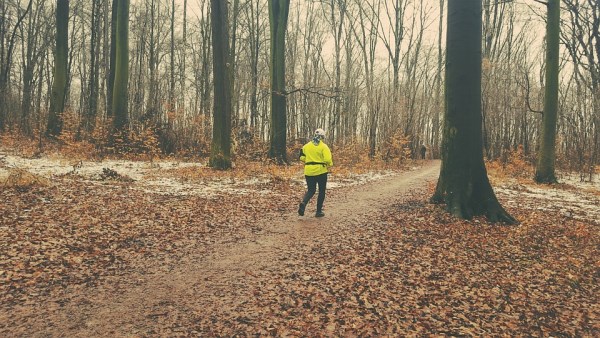 The details are shocking and hard to believe, but a woman -- who was believed to weigh around 300 lbs. at the time -- sat on her 120 lb. boyfriend, Mikal Middleton-Bey and killed him. It happened during an altercation between the couple, who share three children together. According to her defender, there was a long history of domestic abuse between his client and her late boyfriend. He also pointed out she has no prior criminal record. She did told the judge she was sorry for squashing the father of her children. "I just want to say that I am sincerely sorry about this situation... I wish I could take it back." The judge sentenced her to three years' probation and 100 hours community service and she was immediately released from jail. While Middleton-Bey's family hoped Landingham would eventually be able to take part in her children's lives, they were surprised that she got no additional jail time.
2

Chalie Simon: the teenager who was arrested for squeezing her ex boyfriend's balls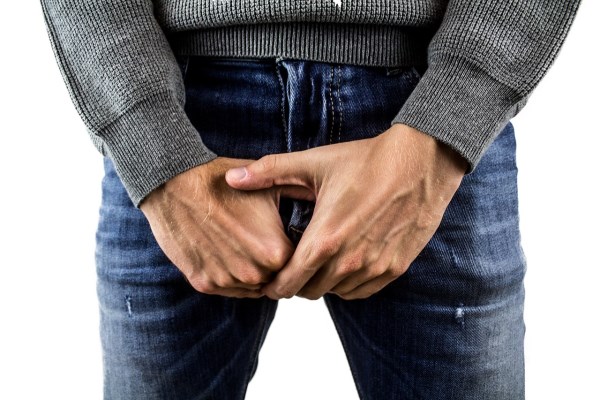 Does this woman look like a testicle crusher? Well, that's what cops claim University of Colorado student Chalie Simon did to a former boyfriend during a confrontation at a campus apartment. Simon, a 19-year-old sophomore, went to Job Donkor's home at about 4 AM and became irate when he sought to remove her from the residence. That's when Simon grabbed his testicles and squeezed hard. Donkor, 23, replied, "Yeah, it hurt a lot," when a cop asked about Simon's squeeze play. Donkor had dated Simon "on and off" during the prior 18 months, and they had broken up "approximately 20 times." Simon was apparently angry because Donkor had not, as promised, called or sent her a text message by 3 AM (police noticed that another woman was sleeping in Donkor's bedroom when they arrived). Simon was arrested on assault, trespass, and domestic violence charges.
3

Dianne Craven: the woman who faked her death to dump a boyfriend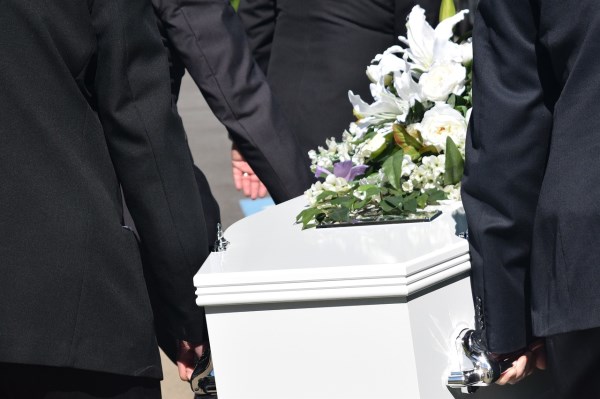 Dianne Craven pretended to have her lover's baby - then ditched him by faking her own death. The married mum of three made out she was her brother when she sent a text saying she had suffered a fatal brain hemorrhage. She then sent other texts giving lover Stuart Shortland details of her funeral. He was so shocked he developed alopecia and went bald.
Former barman Stuart, 45, was living in Portugal when Dianne, 49, texted him last year from the UK to say their "baby" girl Ruby was born on November 10. Dianne even nicknamed her Roo and said she looked like Stuart. But when he flew to the UK to see mum and baby they had vanished. Five days later he got the text from Dianne's phone saying: "im di's bro dave theres no easy way to say this so here goes. She died last Saturday afternoon brain hemorrhage they say." Stuart then got texts about the funeral - but when he tried calling there was no answer. Stuart could find no record of the death or birth. She had moved to Bali with husband Gary. And we photographed her in Hull visiting her family. She refused to comment. The couple, both from Hull, met in 2004 and started an on-off affair that lasted years. At one point Dianne left hubby Gary, 49, to live with Stuart in Portugal. But she returned two weeks later.
4

Kimberly Jernigan: the woman who attempted to kidnap ex-virtual boyfriend
33-year-old Kimberly Jernigan of North Carolina was apparently distraught after her online relationship with a 52-year-old man from Claymont, Delaware, came to an end. The pair apparently met online in "Second Life." A virtual relationship began between the victim, whose character was a Lion, and Jerrigan, whose online persona was said to be a virtual woman. When the two met in reality several months ago, the victim ended the relationship, sending Jernigan into a downward spiral. In the beginning of August, Jernigan drove to the victim's Pennsylvania workplace and attempted to kidnap him at gunpoint. While she was unsuccessful, she returned two weeks later to track down the victim's Delaware address.
With her dog Gogi in tow, Jernigan cut and removed a screened window in order to enter her virtual ex's apartment. When the victim arrived home, he saw someone pointing an object at his chest that was projecting a laser beam. He immediately fled the apartment and contacted police. Officers arriving at the scene discovered a pair of handcuffs, a roll of duct tape, a Taser and a BB gun as well as the suspect's dog. Jernigan had bound her dog Gogi with duct tape and put him in the bathroom as he was making too much noise. Jernigan is currently facing charges of attempted kidnapping, burglary and aggravated menacing.
5

Agnes Bermudez: the lady who turned herself and her BF into human fireballs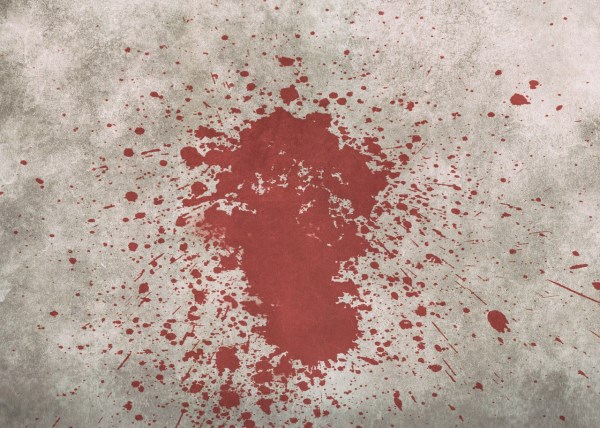 Agnes Bermudez, 50, set herself and her boyfriend into human fireballs - killing three others in the inferno, with one victim seen falling to her death as caught on camera. She is now accused of killing ex-lover William Salazar, 32, in a horrific 2008 Father's Day blaze that took the lives of three neighbors and left her lucky to be alive but with terrible burns. Everything was recorded by CCTV footage. It shows Bermudez and Salazar running out of their apartment in balls of flame, and Salazar then running into Z-Star Deli in the basement of their building in a desperate hunt for water. As he runs outside deli owner Mohammed Almatari and good Samaritan George Zugajewicz, follow him out and pour gallon jugs over him. Once the flames are out, Salazar, 32, paces around, holding his head. He died four days later in New York Hospital's Burn Center having suffered burns to at least half his body. Bermudez remains on the ground, curled into a ball of flames throughout, but somehow surviving. Off camera, a third-floor tenant, Flor Sandoval, 48, was hanging from her window - and is then seen plunging to her death before firefighters can get to her. Her husband, Heriberto Garcia, 57, and their 20-year-old son, Felipe Garcia Sandoval, were also killed by the flames.
6

Amanda Monti: the woman who ripped off ex-boyfriend's testicle and tried to swallow it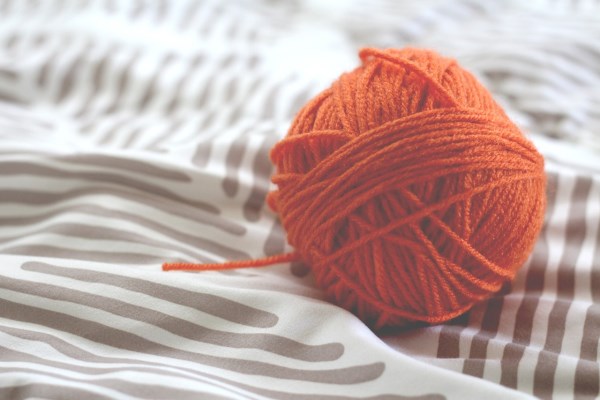 Amanda Monti, 24, flew into a rage when Geoffrey Jones, 37, rejected her advances at the end of a house party. She then pulled off his left testicle and tried to swallow it, before spitting it out. A friend handed it back to Mr Jones saying: "That's yours." Jones had ended his long-term but "open relationship" with Monti a year ago. The pair remained on good terms and one night she picked him up from a party in Crosby and went back for drinks with friends at Jones's house. An argument ensued and Jones said there was a struggle between them. She then grabbed his genitals and "pulled hard". A friend saw Monti put Mr Jones's testicle into her mouth and try to swallow it. She choked and spat it back into her hand before the friend grabbed it and gave it back to Mr Jones. Doctors were unable to re-attach the organ. In a letter to the court, Monti said she was sorry for what she had done. She was jailed for two-and-a-half years.
7

The woman who stabbed her boyfriend after disappointing sex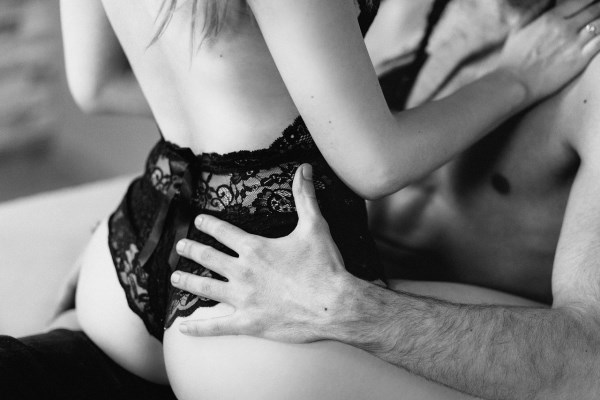 A 40-year-old man from Lulea received life-threatening injuries after being stabbed in the lung by his 28-year-old Russian girlfriend. The pair was staying at the man's apartment in the northern Swedish town when they got into a heated argument about their relationship. The 40-year-old says that his girlfriend was disappointed with the quality of their sex that evening. Having acquired a short-term visa for herself and her young son, the woman came to Lulea for a holiday. She worked at a chicken farm back in Russia. But on the night in question a discussion about their relationship ended up in violence. She grabbed a knife and stabbed him. She claimed that she grabbed the first item that came to hand, only realizing later that it was not a pen or a fork as she had initially thought. She later hid the knife in a wardrobe and contacted some neighbours, who called the SOS number. The man was able to recover from his injuries after a successful emergency operation. According to the couple, the dispute stemmed from dissatisfaction with their sex life. The man claims that her fury was borne of disappointment with the evening's sex.
8

The woman who threw her boyfriend's puppy into traffic after an argument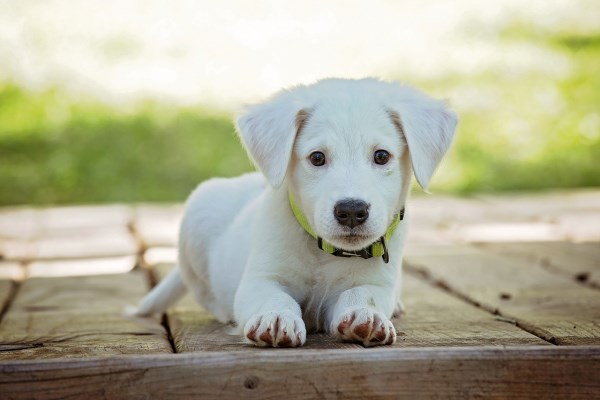 Los Angeles resident Danielle Graham, 21, was arguing with 24-year old Inglewood resident Hakeem Funtua during noon when she dragged his female pitbull puppy by the chain attached to its collar and threw the dog into ongoing southbound traffic on Prairie Avenue, near the intersection of 130th Street. Two Hawthorne police officers witnessed the incident and attempted to arrest Graham, who resisted. In the ensuing physical struggle in a nearby parking lot, Funtua joined the skirmish in an apparent attempt to aid Graham. The officers pepper sprayed the couple and called for backup when Graham and Funtua continued to fight with officers. Graham was arrested on suspicion of animal cruelty and assaulting a peace officer. She was held on $50,000 bail.