1

Bikini Jeans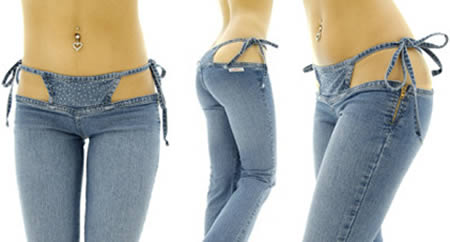 These Japanese Bikini Jeans cross jeans with a thong – an attached bikini bottom secures the low-slung jeans to the hips. If you'd like to set a new fashion trend in your neighborhood - or get expelled/fired/ogled as the case may be, you can order the "bijini", to coin a phrase, at the Sanna's Brazil Fashionwebsite. They're surprisingly inexpensive at just $88 plus shipping, and are made in Brazil.
2

World's Most Expensive Jeans ($27,000)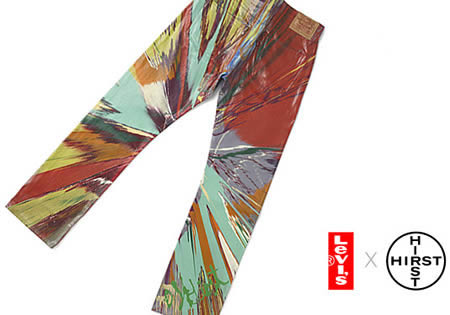 This Spin Jeans comprises only 8 instances worldwide at a suggested retail price of ¥2,625,000 JPY (approximately $27,000 USD). Truly original but hardly wearable, the jeans seen here should be considered much more a re-appropriated piece of art than fashion. A multi-colored splatter pattern covers every square inch of a pair of iconic Levi's denim.
Putting on one of the most successful art shows of all-time last year, and the highest grossing contemporary living artists of all-time, artist Damien Hirst has brought forth a certain style to his definition of art. Bold and brash, he teams up with Levi's on the release of a new denim style.
3

Chuck Norris Action Jeans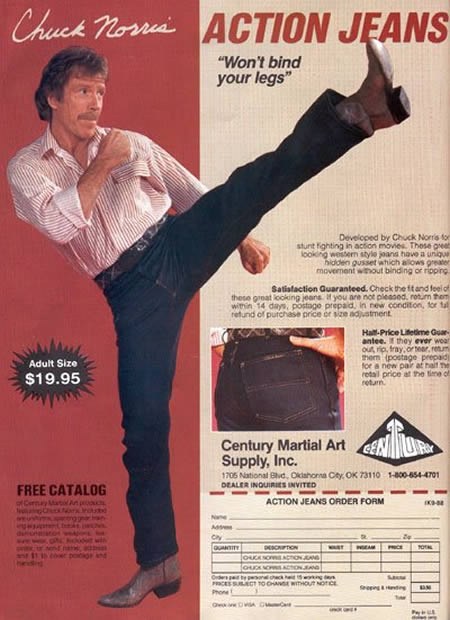 Those are Chuck Norris Action Jeans, and just in case your mind can't process it because you are too busy freaking out, they are pants specifically designed to be worn while you are kicking people in the face. And they retail for less than twenty dollars. And that is just one of many, many mind-shattering images that lie within the pages of the September, 1988 issue of Inside Karatemagazine. It's 76 pages long, roughly two-thirds of which feature Chuck Norris, and the pages that don't are pretty much all forms for mail-ordering nunchucks.
4

Peripheral Jeans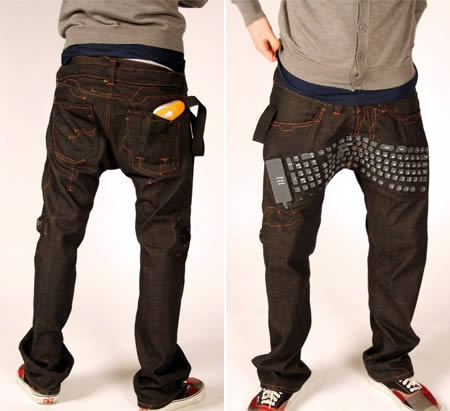 Wearable geeky gadgets have been taken to new levels with the appearance of the Peripheral Jean Pants, a wacky wearable keyboard fashion that is certainly scandalous in its design. The weird and wacky wearable gadget is built into a pair of fashionable designer jeans; it boasts a built-in keyboard, mouse, and computer speakers that play audio at knee height. The keyboard is wireless, and while it may just look like a graphic design on the pants, will work with any laptop or desktop computer. Take a look at the picture, and you will have no doubts about why this is the most scandalous geeky gadget designed to date.
If you're impressed by this strange fashion item, unfortunately, you won't be able to get your hands on your own keyboard pants just yet. The fashionable gadget, named The Beauty and the Geek jeans, were created by product design student Erik De Nijs from Holland for a school project which required him to combine two brand items to create a new product. In part, he designed the Peripheral Pants to allow computer users more freedom of movement, but the main objective was to create a functional fashion meets technology item that would be seen as weird and wacky, and not necessarily a practical design.
5

World's Oldest Levi's Jeans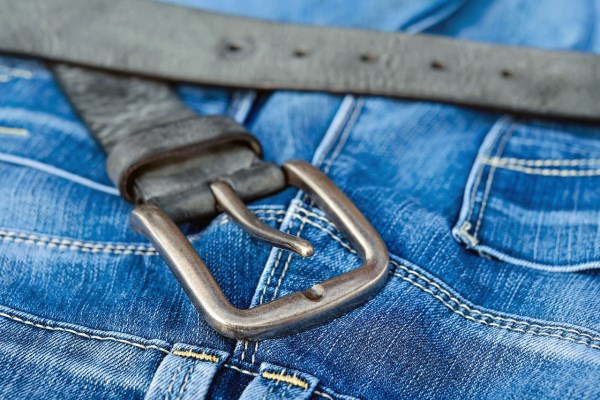 Lynn Downey works as a historian for Levi Strauss & Co. in San Francisco and is responsible for Levi's extensive archives of clothing, photographs, posters and artifacts. The jewel in this amazing archive is the world's oldest pair of Levi's- a pair "XX," one-pocket jeans, which date back to 1879 and are valued at $125,000. Unfortunately the archive is not open to members of the public, however there is a permanent display of choice pieces from the collection in the lobby of the Levi's Heaquarters in San Francisco.
6

Chain Jeans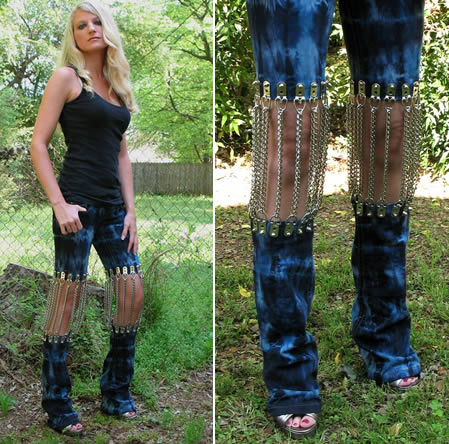 Hand-made by Swarovskijeans, the designer claims these jeans are spectacular. She removed the original color from the denim with a color remover for starters. They have been dyed 2 times, once with Indigo and then again with Navy dye. She then separated the jeans and hung hardware chain from metal hangers. Each hanger is screwed into the denim and secured 28 hangers to each leg. Total of 56 hangers on jeans. The chain is hardware metal and is a little heavy, but the jeans are still very wearable.
7

Chandelier Jeans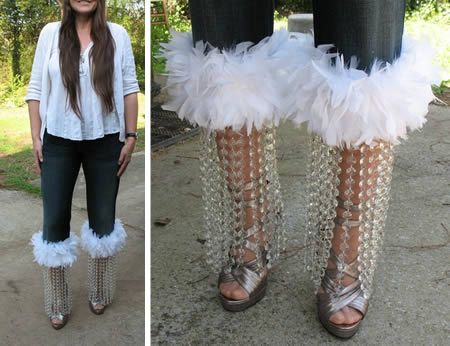 These jeans were new before they were 'embellished'. Each leg has 408 glass chandelier prisms, total of 816. Each prism has a 10mm split ring attaching to one another. All put on one by one. Underneath the feathers are 24 metal triangle hangers screwed on to denim, this is how the chandelier chain is attached to the jeans.
8

Spray-On Jeans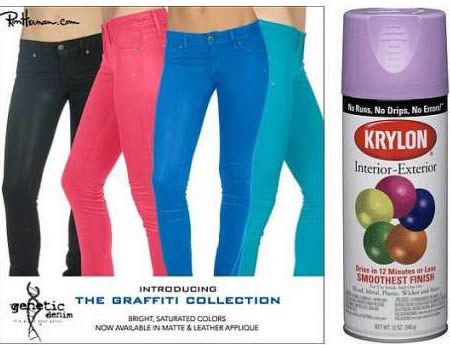 These jeans by Krylon simply invite the question, "Did you spray those jeans on?"
Well, actually the colors were inspired by the paint preferred by graffiti artists everywhere, named Krylon. Genetic Denim has launched the Graffiti Collection, for which I would pay good money to see someone buy and try to put on or take these off! While Krylon is the cheap version of spray paint, these jeans will set you back $185 to $220 at Barney's.
9

Corset Jeans
These jeans have been stripped and then given new life… This pair is cinched at the small of the back for a more feminine curve hugging fit!
10

Paint-Splattered Jeans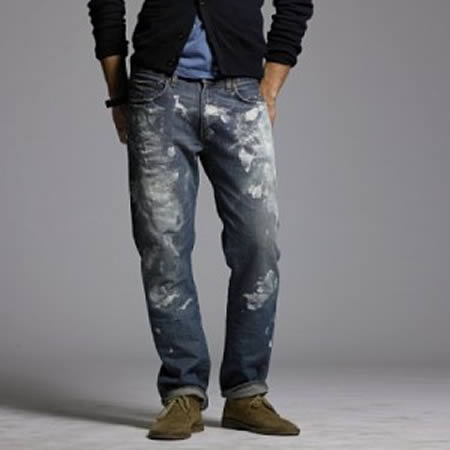 For those who wanted to get that rugged house painter kind of look but don't want to be bothered with actually painting anything, here are the perfect jeans for you. Behold the Painted Selvedge Jean by J.Crew! The jeans cost $285. That's right. Take one $60-$80 pair of jeans, add $1 worth of white paint, and charge $285 for it.
11

The Pajama Jeans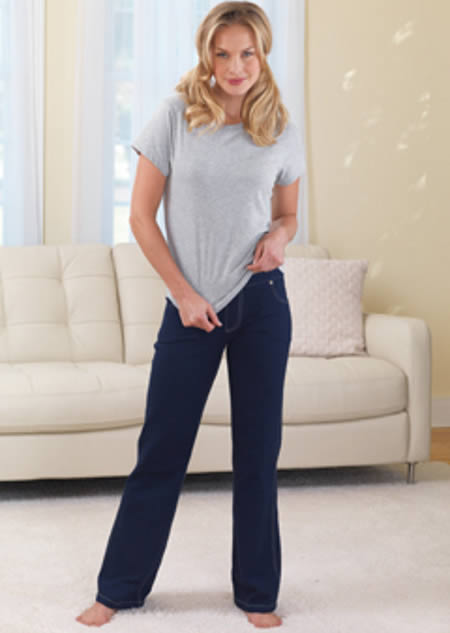 Hate having to change out of your SpongeBob pajamas when all you want to do is eat at the hotel's breakfast buffet before heading back to your bunk? Consider the problem solved with the Pajama Jeans, a versatile pair of pants that can double as your bedroom wear. It looks like denim and feels like pajamas - how much more perfect can clothing get? The current designs are strictly for women, though, which won't make it nearly as useful if they made it for guys. Imagine: men wearing the exact same thing straight out of bed on their way to the construction site, saving plenty of time on otherwise mundane tasks like taking a bath and getting a fresh batch of underwear. PajamaGram Company is selling the Pajama Jeans for $40 a pop, which sounds like a good deal, considering you can wear them for days on end without needing to change. Not that we're encouraging you not to wash your clothes or anything - but, hey, water is a precious natural resource...mmmkay?
12

Boot Sock Jeans
These look kinda funny when there are no body parts in them, but they don't look all that bad when modeled on a young "girl who tucks". Boot Sock Jeans are jeans with socks sewn on the ends. The idea came to Cindy Slater, a veteran in the fashion industry. Cindy is one of those girls who tuck their jeans into their boots. She didn't like the look of her pant legs having to fold up into her boots, not to forget the folds taking up so much room in her boots that she couldn't zip'em up. So finally the idea hit her to just cut off the jeans at the right length, and sew socks to the ends.