1

Candy Nipple Tassels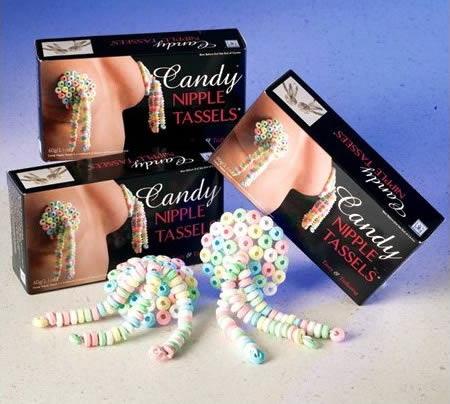 The kinkier couples will love these edible nipple tassels ($4.65) made with candies.
2

USB Jewelry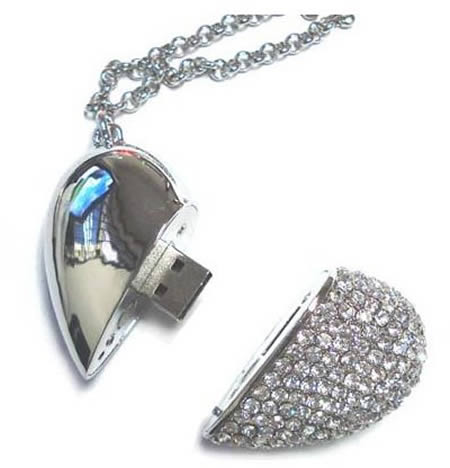 3

50 Boyfriends Worse Than Yours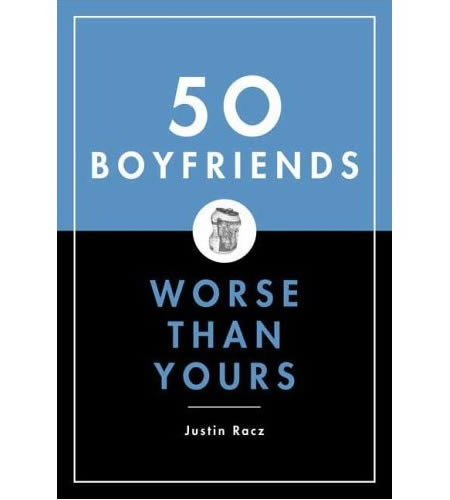 If this year you are feeling underappreciated by your girlfriend and she is becoming demanding and complains too much, perhaps you should give her this book, entitled 50 Boyfriends Worse Than Yours ($11.66). After meeting Thrifty, who thinks taking you out to Chuck E Cheese is charming; Goth Guy, who borrows your make-up; Large Pet Owner, who wears his Python around the house, she may appreciate the nice guy you are.
4

The girlfriend pillow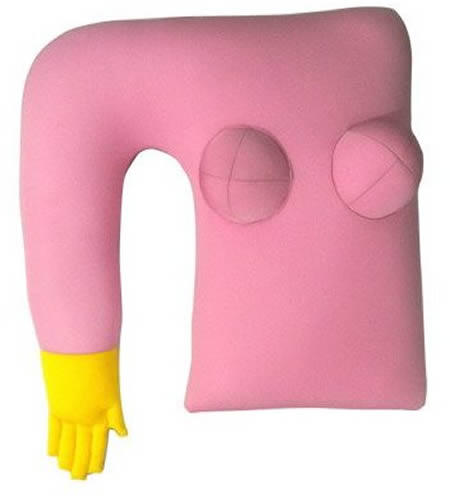 If you and your man are miles away and he can't sleep unless he has some breast to support his head upon, this could be the perfect gift for him. In addition The girlfriend pillow ($9.99) has an extension like a woman's arm's shape that emulates the body contours of a female body.
5

Heart Sky Flying Lanterns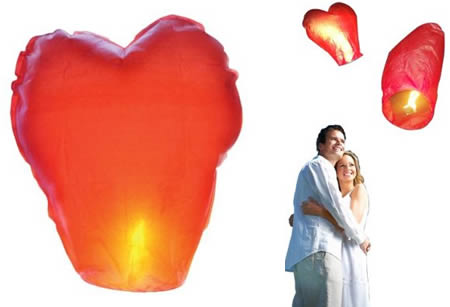 Set your love free… literally, with a pair of Heart Sky Flying Lanterns ($35.29). The Heart Lanterns are an embodiment of the love between you and your partner, so set them free into the sky as you both hold hands and gaze adoringly at each other.
6

Heart Shaped Bathtub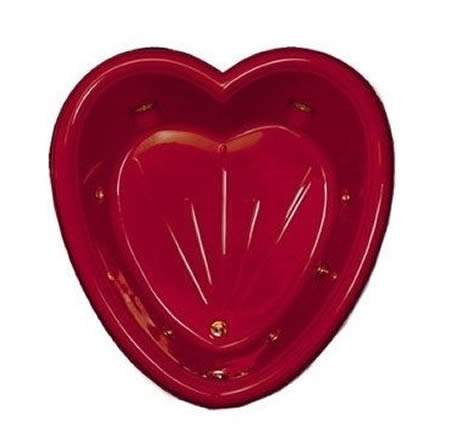 Probably not the first time you've seen a heart shaped Jacuzzi tub, but have you actually been in one? Doubtful. So what are you waiting for? If you've ever tried to have a romantic Valentine's Day rendezvous in a jacuzzi tub with two people, you know how uncomfortable a standard tub can be. But the heart shaped design, at "just" $2,363.99, makes it quite special—and a little bit sexy—for two lovebirds.
7

Ring For Sex Bell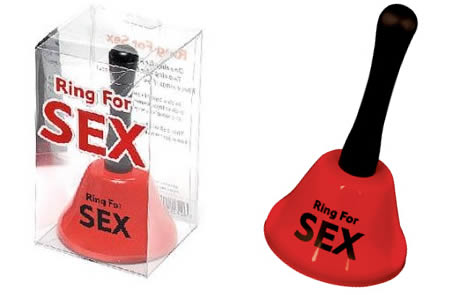 In this age of complicated technology, you can communicate the simplest way possible with this ingenious Ring For Sex Bell ($7.99)! This bell will let your partner know just what mood you're in! One ring for 'Ready Now!' Two rings for 'Be Quick!' Three rings if you're desperate!
8

"Touch My Heart" Bath Towel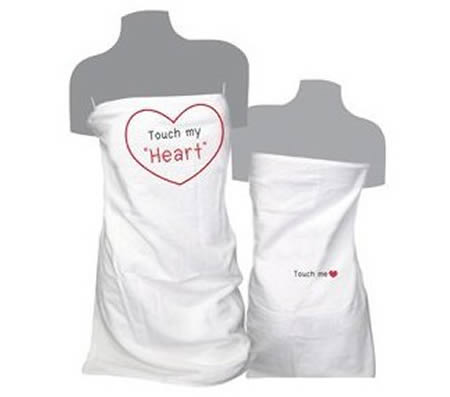 9

Grow A Boyfriend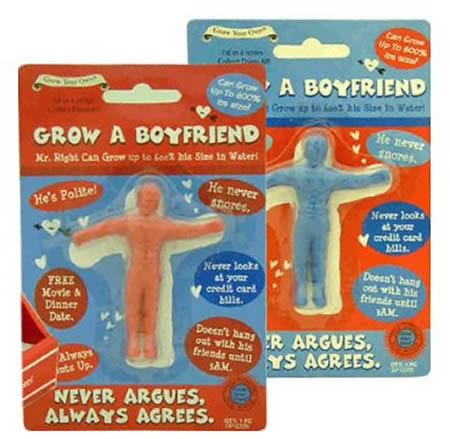 Is a friend of yours an ultimate single and always complains about it? With this gift ($2.99) she can grow herself a boyfriend. All she has to do is place it in water and Mr Right will grow 600% his size.