1

Lingerie Can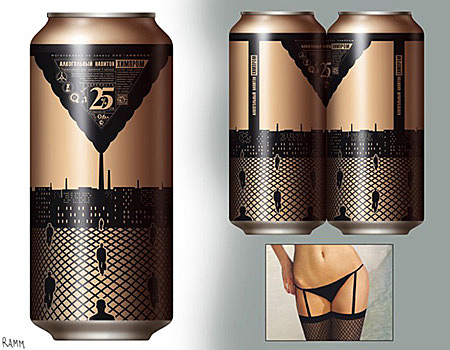 Ramm ND, a Russian designer with a touch of genius designed these sexy pantyhose cans, it makes me want to buy two of those instead of a single can.
2

Fruit Drink Packages
Designer Naoto Fukasawa developed a totally unique packaging on fruit beverages product. He explored the color, look, feel, and touch of packaging as shown above. If it's a strawberry drink, why wouldn't we make it with a strawberry look on its box? It's simple, but as far as we know, we never spotted any simple ideas like these creative juice boxes.
3

Beer Bottle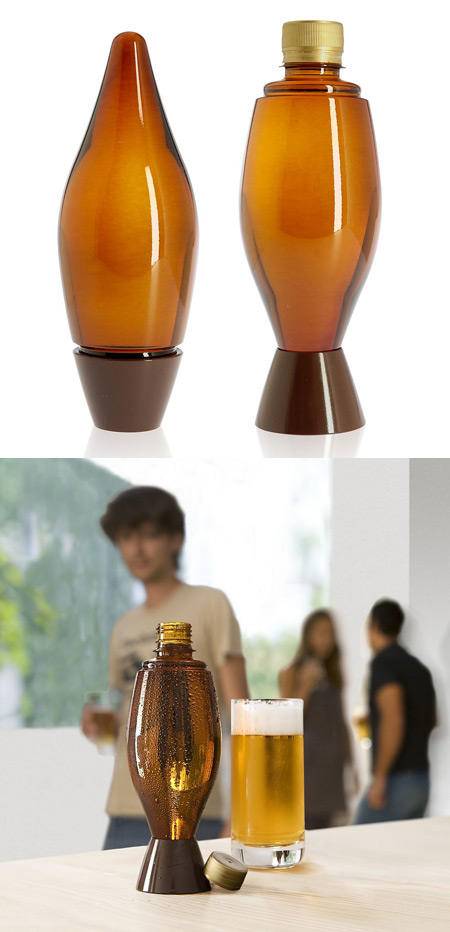 At first glance, this object does not even seem to be a bottle. It boasts an unusual shape with very sleek lines, and the cap is completely hidden. It is only when you turn it over and remove the protective cap that you see it is a beer bottle, upside down. Right side up, with the protective cap still on, it looks like a stem glass. More than a bottle, this object is unique, fun, multi-functional and pleasing to the eye, creating a new beer-drinking experience. It was designed by Sidel from Nuremberg, Germany.
4

Yoplait 360 Yogurt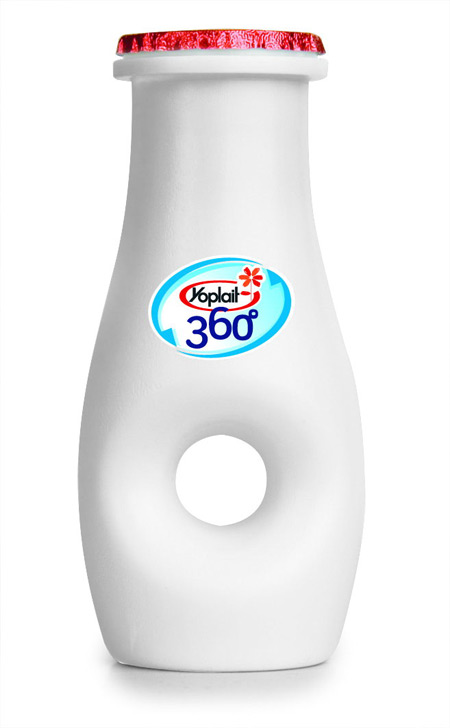 The bottle has an inert hole specifically intended to contribute to its height, thus enabling the bottle to appear higher yet to maintain the 100 ml required capacity. In addition, the bottle represents an innovative and unique appearance - "look"- on the marketing shelf.
5

Milk Packaging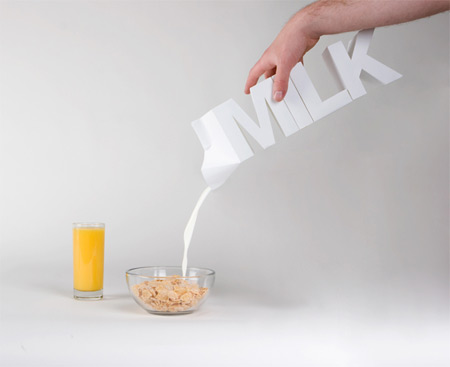 This was an experiment on cardboard packaging and communication. It represents the content of the product in the simplest way, both through word and image. The packaging has the same dimension as a 2 liter milk box.
6

Origami Tea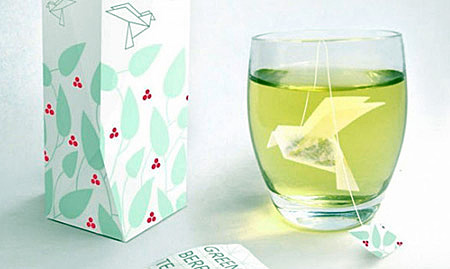 Created by artist Natalia Ponomareva from Russia, here is an amazing project on tea packaging bags produced under the principles of origami. The bird forms and unfolds gradually while the tea infuses.
7

Coca-Cola: Special Edition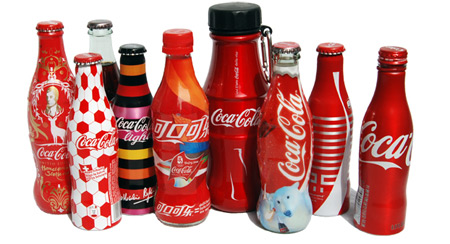 This special-edition bottles are some of the finest ever released by Coca-Cola.
8

Hanger Tea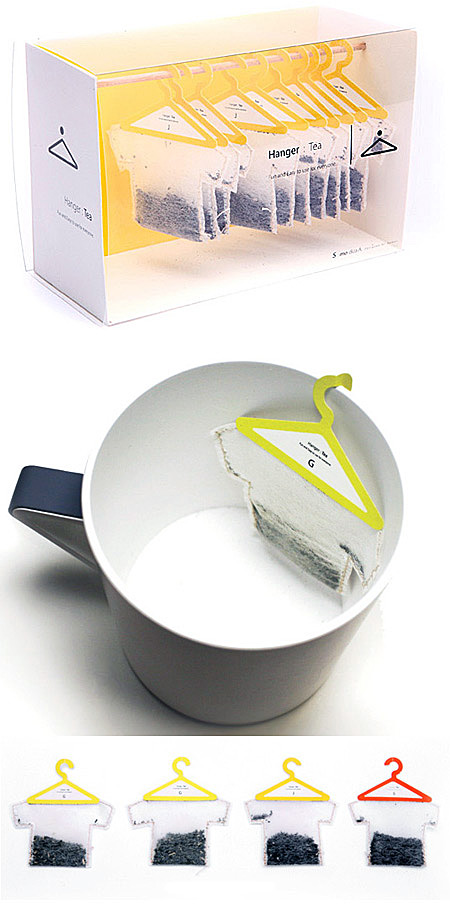 This product's packaging is such a great idea. The type of thing that makes consumers smile and take note. Designed by Soon Mo Kang.
9

Vodka Packaging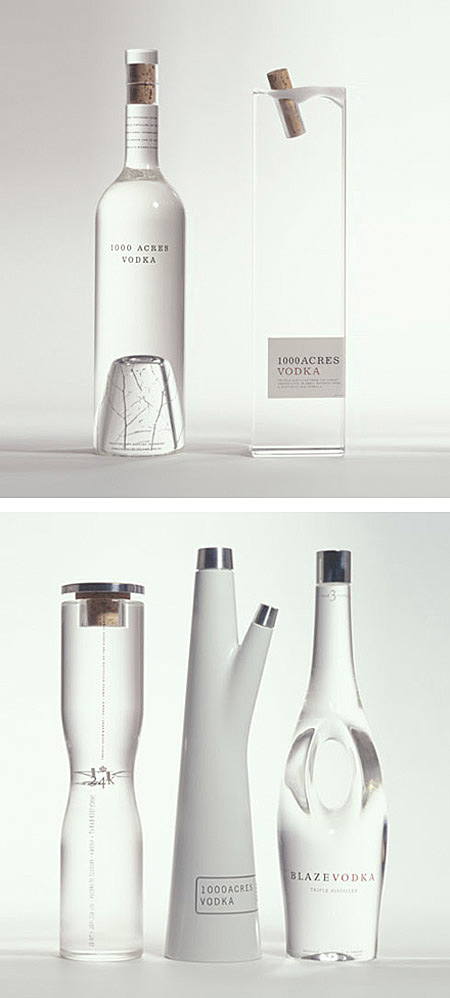 Elegant packaging for 1000 Acres premium Vodka. Glass vessels designed for display beyond the liquor cabinet.
10

Tequila Bottle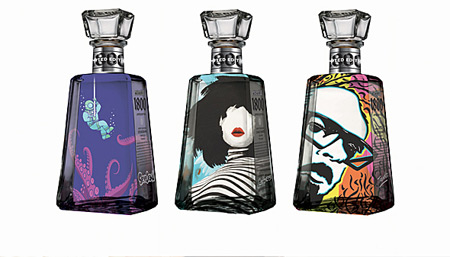 Design your own tequila bottle courtesy of a company called Tequila 1800. Put whatever artwork you want on it, and send it to the manufacturer that makes their artists series bottles. Price: $99
11

Water Bottle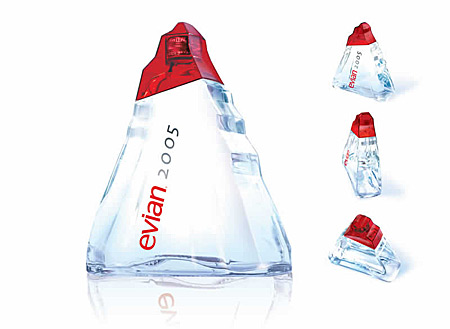 Launched in late 2004 to celebrate the New Year, Evian's 1-L Origine glass bottle is a monolithic ice-like sculpture. The triangular bottle is a reminiscent of the alpine mountaintops from which Evian water has flowed for more than 8,000 years. The design was handled by Landor Paris.