Thanks to our reader Doug, who sent us the idea!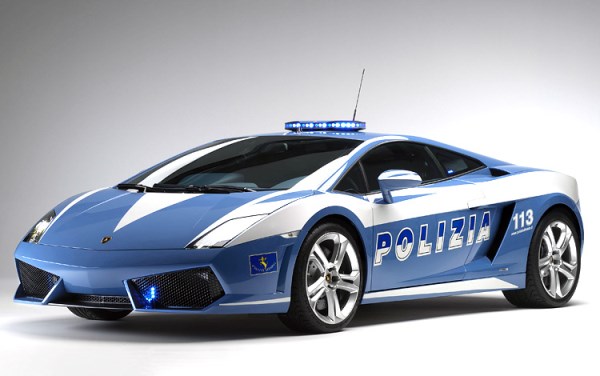 Italy's State Police can easily claim to have the world's coolest cop car after Lamborghini gifted them this Gallardo LP560-4. The 203mph, 560bhp supercar replaces a standard Gallardo that the Italian police had used for four years and 87,000 miles.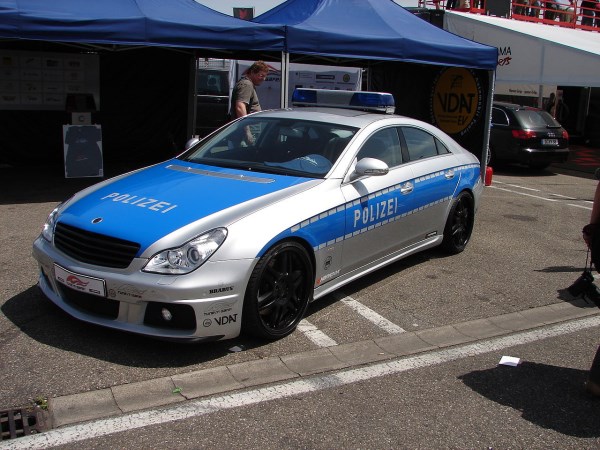 The Brabus CLS V12 S Rocket, which has a top speed of 225mph, was unveiled at the Essen Motor Show in Germany and competes with Italy's Lamborghini for the title of world's fastest police car.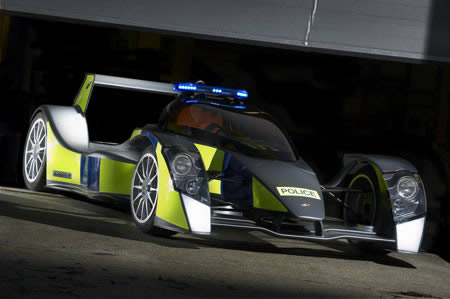 It packs a 500bhp V8 engine, it can accelerate from 0-100mph in just five seconds, and it weighs less than 500kg – it is the Caparo T1. Imagine trying to escape from cops using this beauty.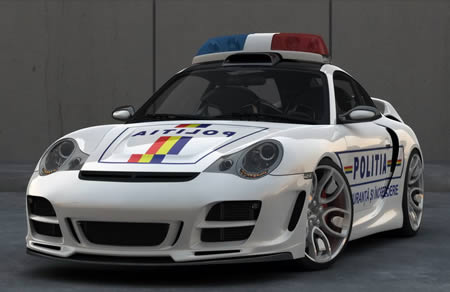 Dsigned by Bogdan Urdea, this Romanian police pursuit vehicle was adapted from a Porsche 911.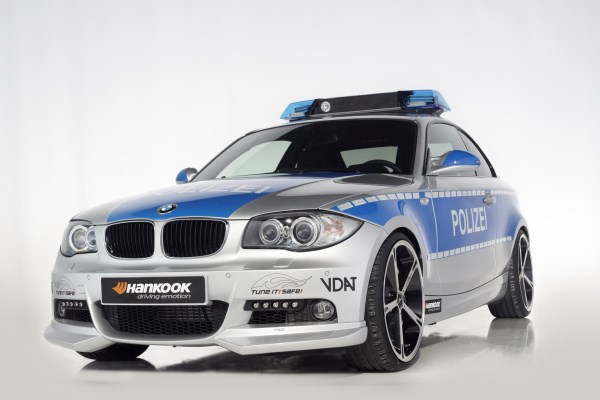 Meet the police car version of the BMW 123d Coupé, the AC Schnitzer Police Package.
This is the Carbon Motors E7, a new police car prototype equipped with sensors for weapons of mass destruction and automatic numberplate scanners that became the talk of a law enforcement convention in the US.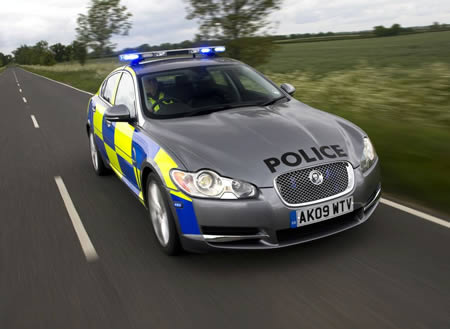 The UK police is evaluating the possibility of buying a fleet of this Jaguar XF.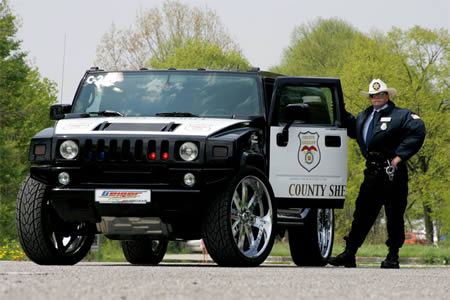 Even a sheriff can sometimes use a little help from Germany: one Texas sheriff asked GeigerCars.de, Europe's leading tuner of American automobiles, to turn his new emergency vehicle into the world's fastest police Hummer. This is what he got. Awesome!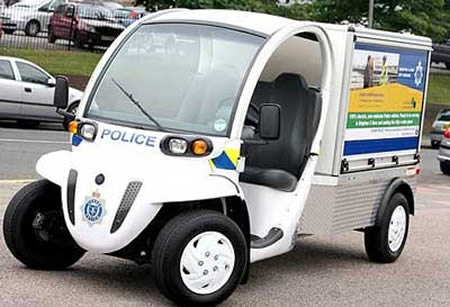 The Gem - or Global Electric Motorcar - was unveiled in Brighton and is being trialled by Sussex Police for use by neighbourhood police teams, in an attempt to cut down on pollution problems as officers patrol the streets. But with a 28mph top speed, it is unlikely that this environmentally friendly future of police cars will be catching any criminals.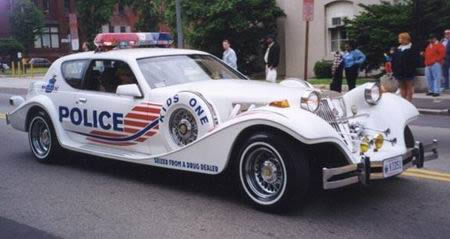 A CMC Tiffany (American-made classic-looking car from the late 20th century, thanks Tom!) Police Car...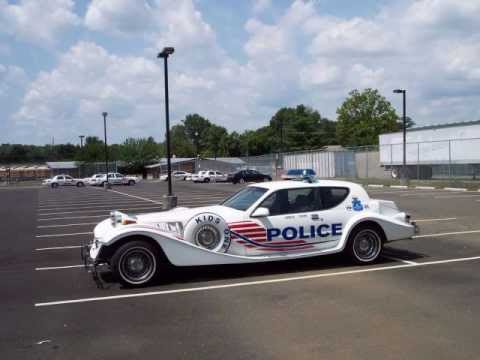 Now that's a police car that won't be doing any undercover work.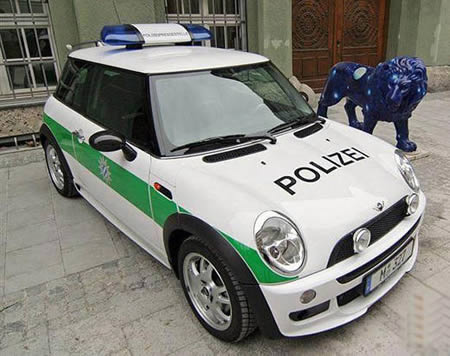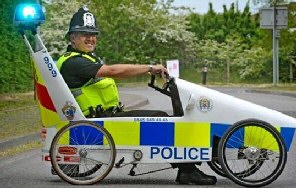 1988 Ford Mustang at Reynoldsburg, Ohio Police.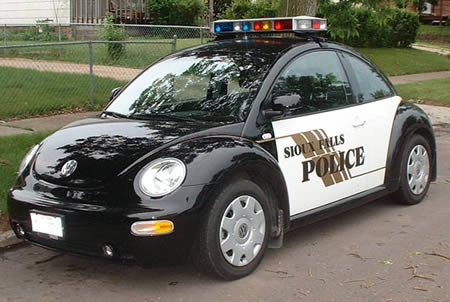 Very little intimidating VW police car...