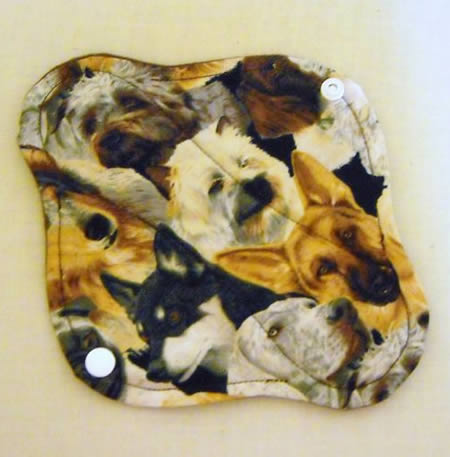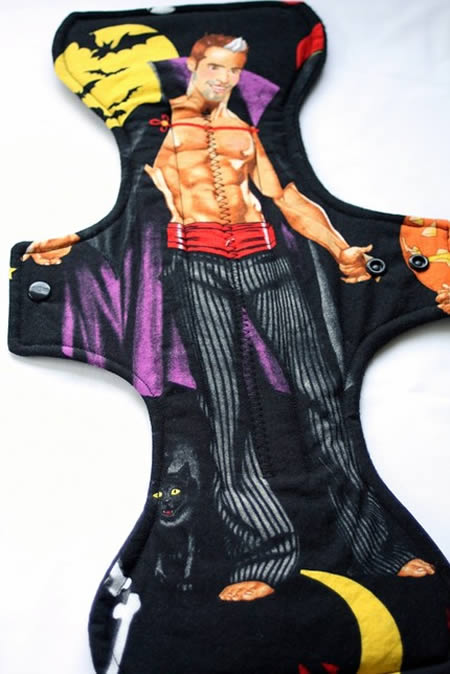 I guess this one is for XL ladies who loves vampires...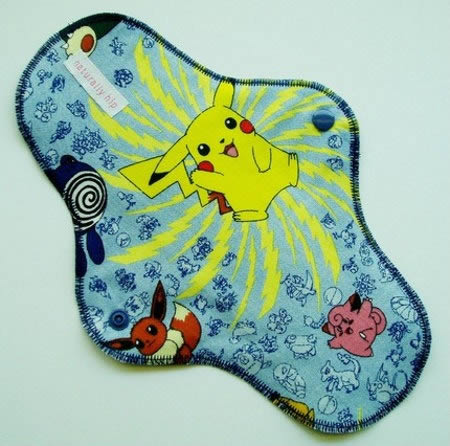 Yes, those days can be fun with this Pokemon themed re-useable pad.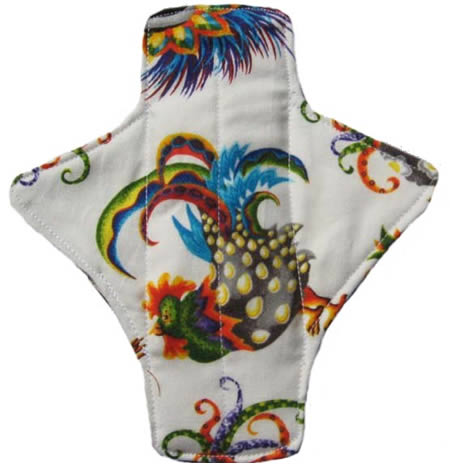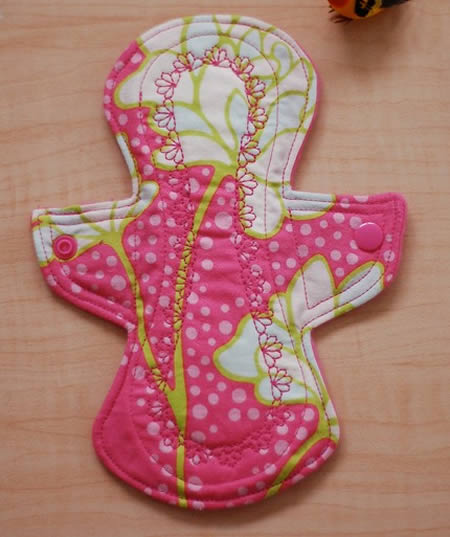 This is a cute one. Pink cloth pad by Amanda of Modernacorn.etsy.com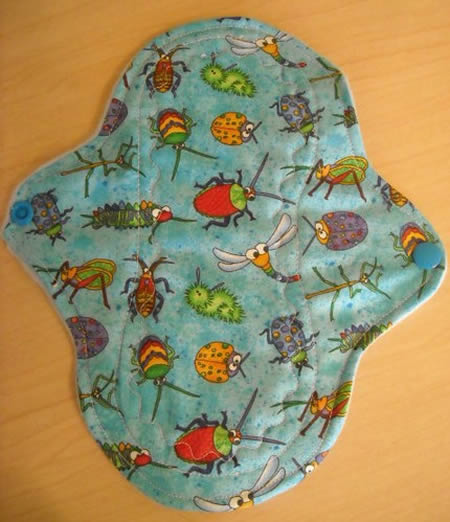 Reusable bug covered maxi pad.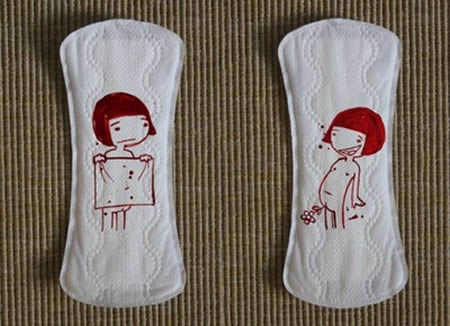 A colorful one from Party in my Pants.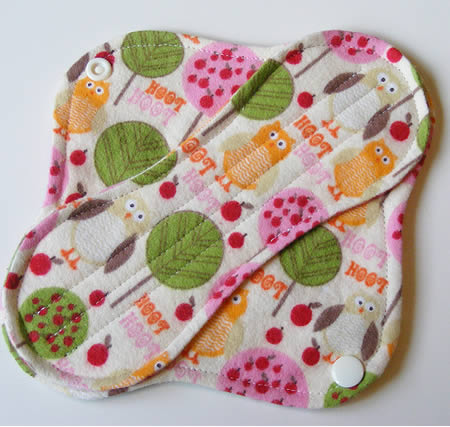 Colorful Cloth pad with wings.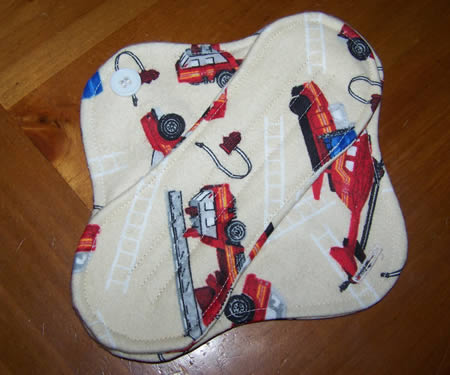 Very creative... Not that girly, though.