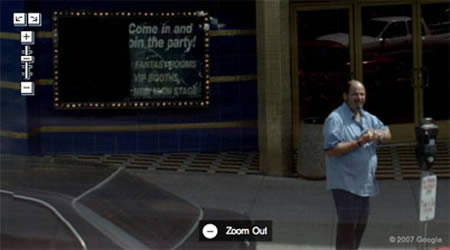 This lucky guy gets caught walking out of a strip club. Let's hope his wife or girlfriend is understanding.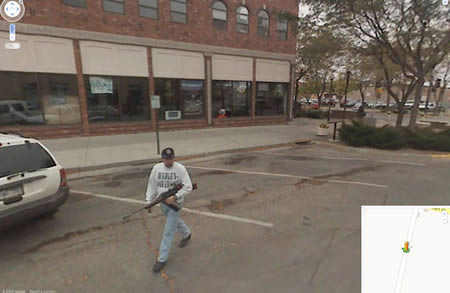 This gun enthusiast was photographed on a Rapid City, South Dakota street after apparently leaving First Stop Guns, a family-run Main Street establishment "specializing in high grade and collectible firearms."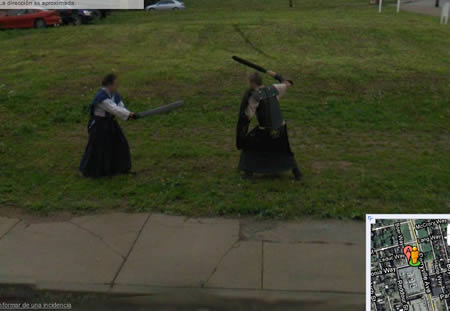 Just a normal epic battle in a yard in Pittsburgh, Allegheny, Pennsylvania. Don't worry, there is an explanation for this, on May 3rd 2008, artists Robin Hewlett and Ben Kinsley invited the Google Inc. Street View team and residents of Pittsburgh's Northside to collaborate on a series of tableaux along Sampsonia Way.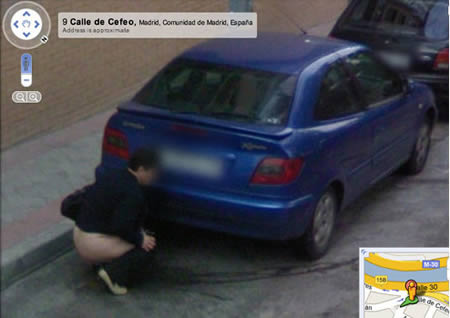 If you're ever caught short in broad daylight and decide you really must relieve yourself behind a parked car, it's probably a good idea to make sure there isn't one of Google's Orwellian Street View spymobiles lurking nearby. According to Spanish paper El Mundo, this delightful scene was spotted in Madrid by sharp-eyed bloggers, who wasted no time in broadcasting it to the world. Within 12 hours, Google responded by scrubbing the image altogether.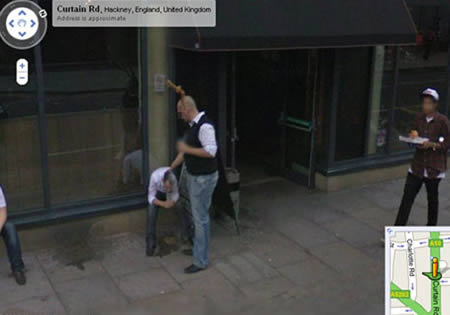 A stag night gone too far in Shoreditch (unfortunately, the image is no longer available on Google).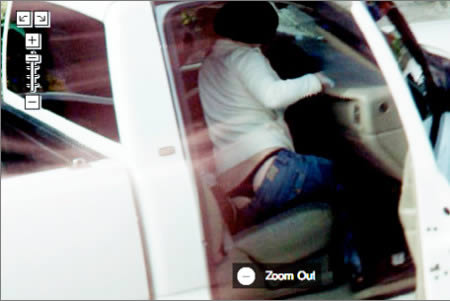 If it's not Britney getting out of the car, somehow these shots just seem pervy.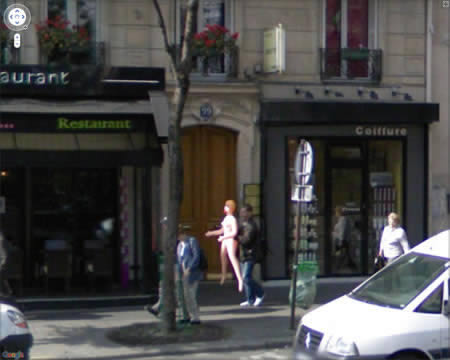 Guy carrying an inflatable sex doll in Paris.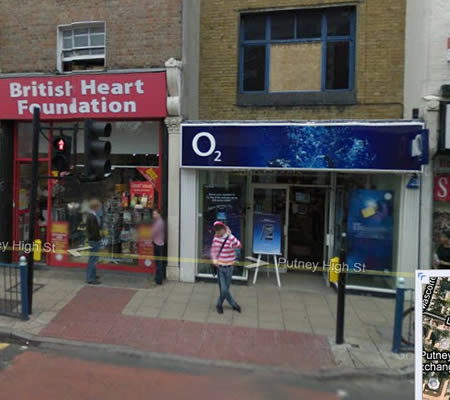 There he is: Where's Wally character "planted" in Putney High Street by Google.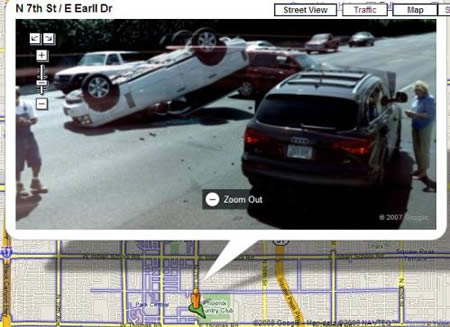 The most dramatic discovery in Google images has been made in Phoenix, Arizona, where the Google Street View Van has come across a pretty serious accident involving a Range Rover and an Audi in a collision at a junction.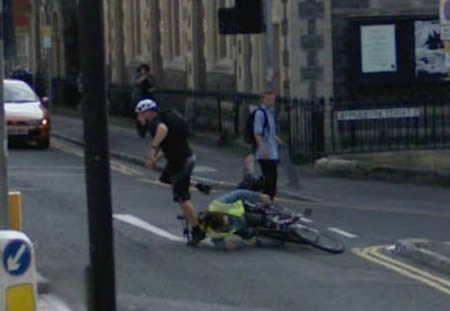 Ouch! This probably hurt.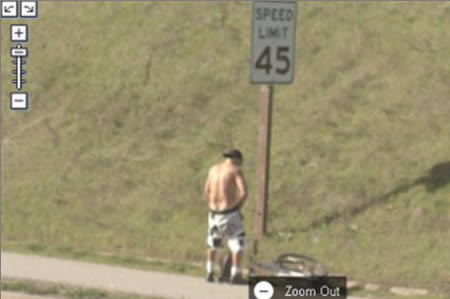 One could say he is peeing, but look closely, he is just fixing his bike.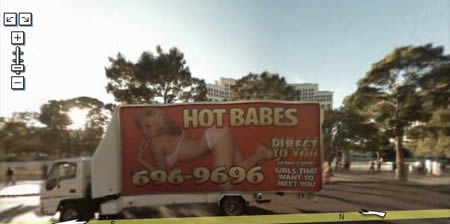 We could open our web browser and find zillions of pictures of hot babes within seconds. In better quality. And more naked. But, there's something about finding a blurry pic of a semi-naked babe drawn on a truck accidentally that is much more fun.