1

Cassette Tape Tote Bag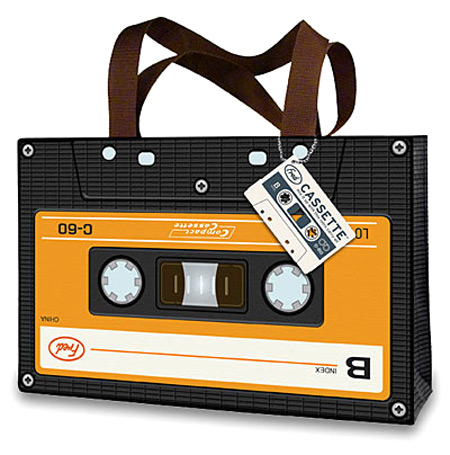 This big vinyl Cassette Tape Tote Bag has the look of a giant cassette tape, big enough to hold a pretty big portion of your CD collection or your laptop. Strong enough to carry just about anything, but folds flat like a really good shopping bag in case you need to store it in your car's arm-rest, where you kept all your other cassettes.
2

My Documents Laptop Sleeve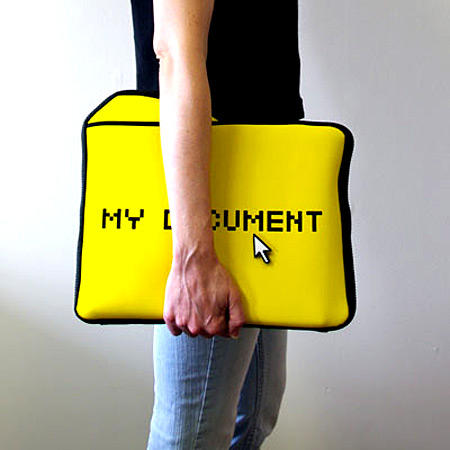 The "My Documents" folder on your laptop's file system is the location where most of your files live. Those folders were designed to mimic the real-life paper-and-manilla-folders offices use to file paperwork. Now, that metaphor is carried on by all graphical user-interfaces. No matter what operating-system you've got on your laptop, you've probably got something like a "My Documents" folder.
3

High Voltage PC Bag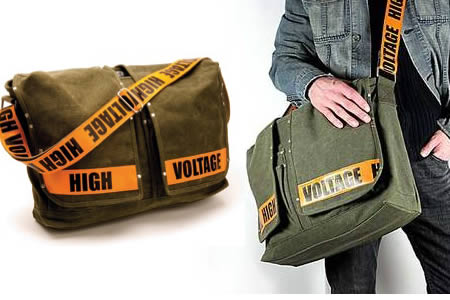 What can we say... it's big, it's cool and it makes your PC feel safe. What more could you want?
4

Monster Laptop Sleeves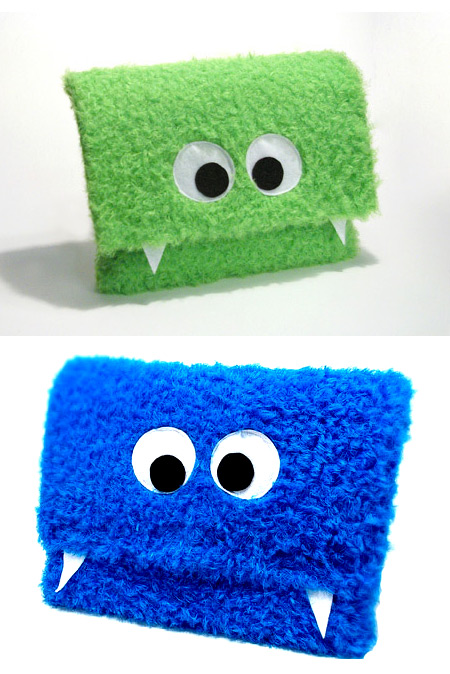 Barry's Farm offers this cute Monster Laptop Sleeve. Made of sturdy foam padding encased with whimsical faux fur fabric, each laptop sleeve features pointy monster teeth and googley felt eyes that are both fearsome and adorable at the same time.
5

MacTruck Laptop Bag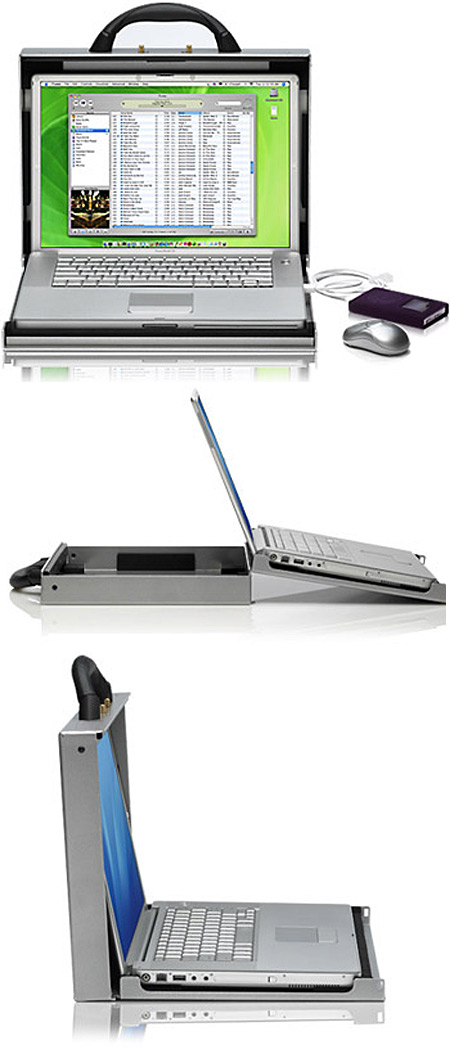 The MacTruck closely envelopes your notebook with an ultra-tough 5052-H32 Aluminum alloy shell that's rugged enough to drive a truck over! MacTruck is also designed to protect your notebook while you use it. The notebook is easily removed from the case as well - just lift it out and go!
6

Money Print Laptop Sleeve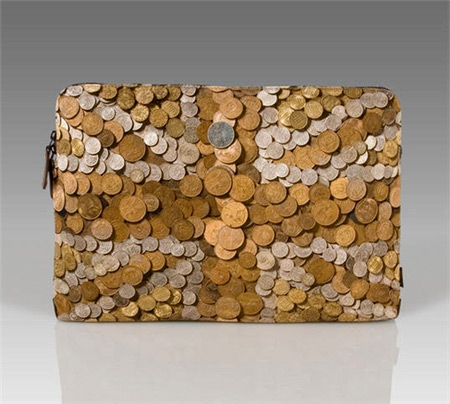 A gorgeous laptop sleeve created by designer Paul Smith.
7

Redmaloo Felt Laptop Sleeve
Created by designers Katja Hettler and Jula Tullmann, their award-winning, foldable laptop sleeve in traditional kimono fabrics was presented by the japanese label yonobi at the tokyo ambiente lifestyle fair 2005. Sleeves are designed to fit 13, 15, and 17 inch Apple computers.
8

AirMail Laptop Sleeve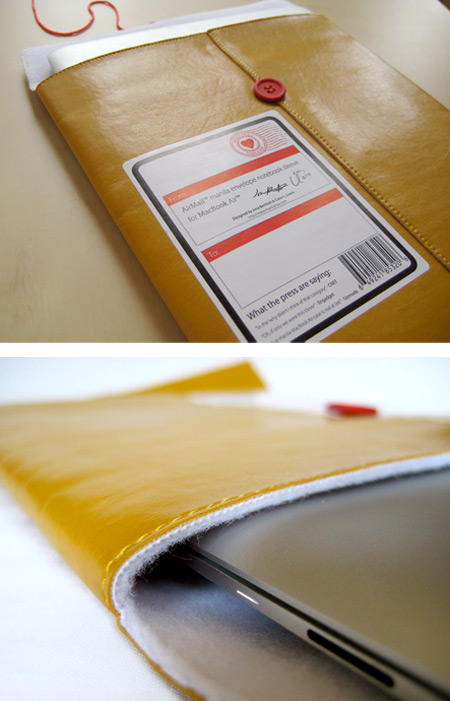 The AirMail laptop sleeve is made of durable manila-colored vinyl and lined with fuzzy, soft fleece. The crafty closure of two buttons and a piece of red cord is designed to give you the flexibility you want: tie it up, down, loosely, tightly. All AirMail sleeves have the same dimensions as standard interoffice manila envelopes, which will serve to remind you -- and everyone around you -- that your new MacBook Air really is the thinnest laptop in the world!
9

Ultraslim Laptop Backpack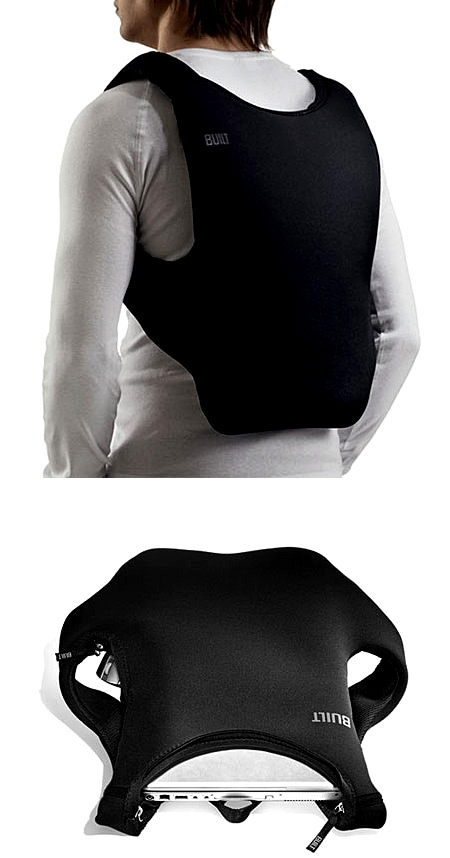 Backpacks are great - they hold that big old laptop of yours and distributes that ponderous weight across both shoulders. This backpack is slim and trim, and yet can hold a 17" laptop comfortably inside. Slip the soft and stretchy neoprene straps over your shoulders and it feels like that weight is hardly there.
10

Multi-use Leather Laptop Bag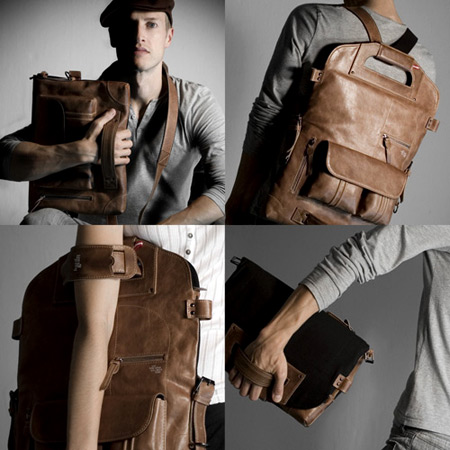 This bag is something of a sartorial transformer, the 2UNFOLD offers eight different ways for you to sport it.
11

Laptop Wallet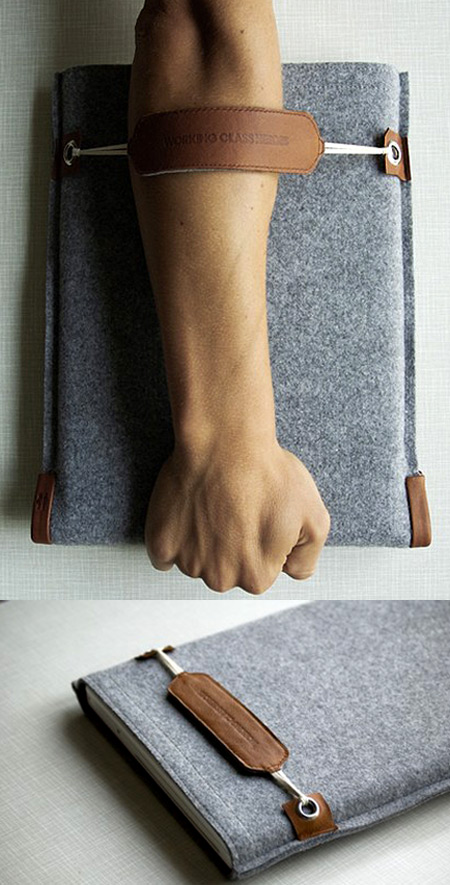 The Laptopwallet is designed so that when you need to get your laptop out you simply push it up from the two looped bottom corners. It couldn't be easier! Made in Austria.
12

Love Designer Sleeves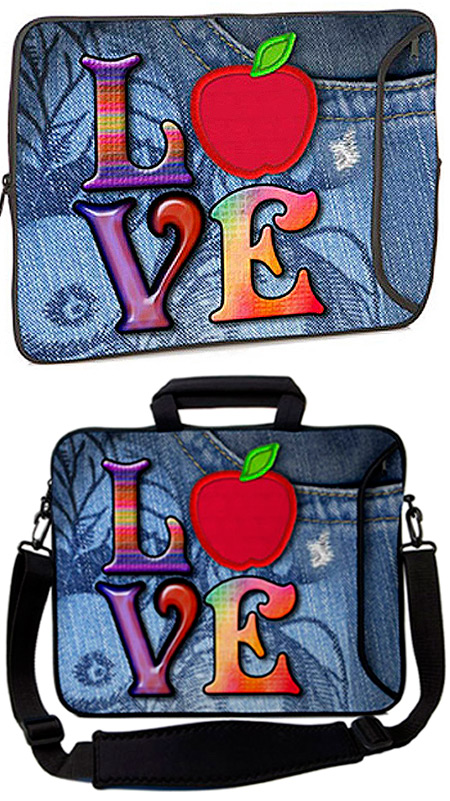 The Designer Sleeves line of electronic protection cases has graphic capabilities that go beyond single colors or basic print patterns. These colorful graphic designs and licensed artwork bring fashion and style to life on each laptop case.
13

Leopard Laptop Bag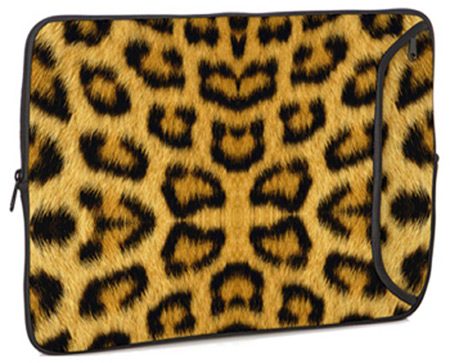 A cute Leorpard Laptop Bag for the Mac.
14

Your art in your Laptop Sleeves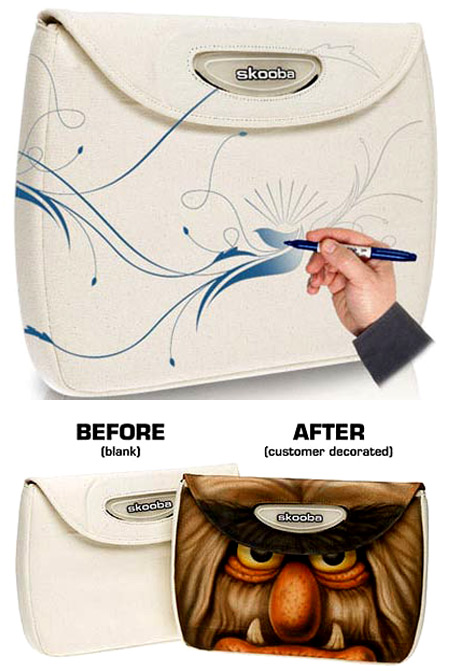 Technically speaking, you can add your own art into this DIY Laptop Sleeve. You are allowed to use marker, pen, paintbrush or anything that you could use to draw out your creativity. It's fun when you can use your own style laptop sleeve rather than the formal black messenger bag that came with your laptop!
15

Retro Laptop Bag