1

Obama Dildo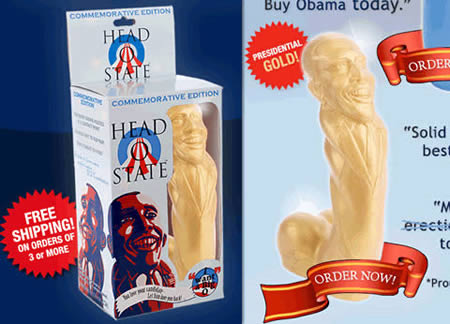 Bet you didn't see this one coming. The Obama "Head Of State" dildo is 7.5 inches tall, weighs 14 ounces, is waterproof and made from fine TPR, Phthalate-free rubber. It comes in two colors: democratic blue and presidential gold. How's that for a change?
2

Obama Underwear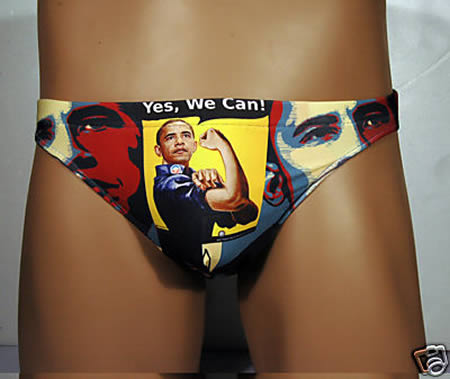 For $8.99 you can have the US president under your pants. What a better way to show how 'proud' you are than wearing this underwear with Obama's face on it?
3

Obama Nesting Doll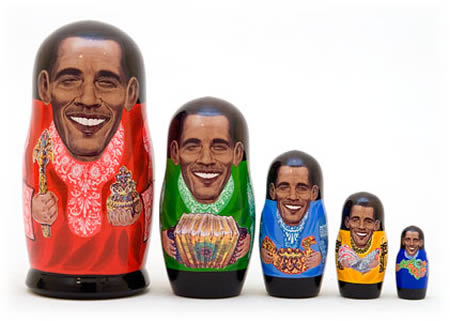 The Russian folk welcomed Barack Obama to the international spotlight with this most unique creation: Obama on a Russian nesting doll, dressed in Russian folk costumes. Hand painted and decoupaged at the Golden Cockerel workshop in St. Petersburg, this peculiar doll was created as a limited edition of 5000 units, each individually numbered on the bottom of the largest doll.
4

Obama Chia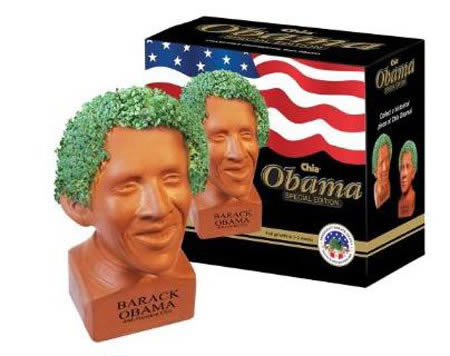 You can get this Limited-Edition Obama Chia (a handmade decorative planter) for $20.
5

Obama Sushi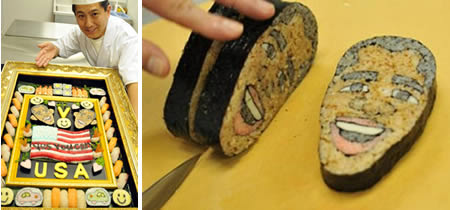 This yummy sushi was created by Japanese chef Ken Kawasumi.
6

Obama Bottled Water
If you want to celebrate your patriotism and stay fit at the same time, you can buy these 16.9 oz. plastic Barack Obama water bottles. Each bottle features a photograph of Barack Obama waving to the crowd at Grant Park. Available in packs of 6.
7

Obama Restaurant & Café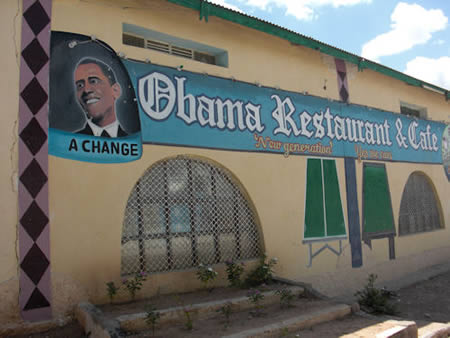 Newsweek's D.C. bureau chief, Jeff Bartholet, was traveling in Africa and stumbled upon the "Obama Restaurant & Café"... yes, named after that Obama, in Hargeisa, Somaliland.
8

Obama Toilet Paper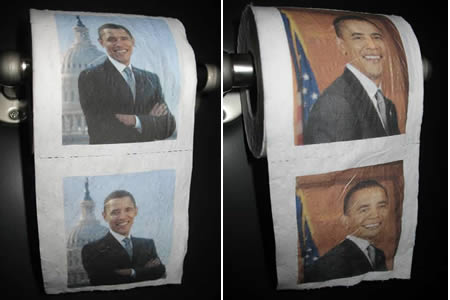 Oh sh*t! Unfortunately, this Obama Toilet paper is for display only, not actual use, and costs only $10. According to its website "this roll would look great on the desk of any Democrat".
9

Obama Hot Sauce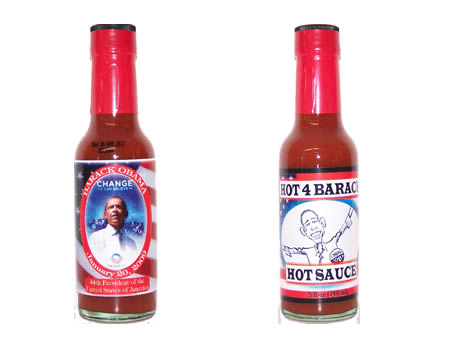 Old Pueblo Sauces created the "Barack Obama Inauguration Hot Sauce", a collectable sauce commemorating the Inauguration Day of the new president.
10

Obama Haircut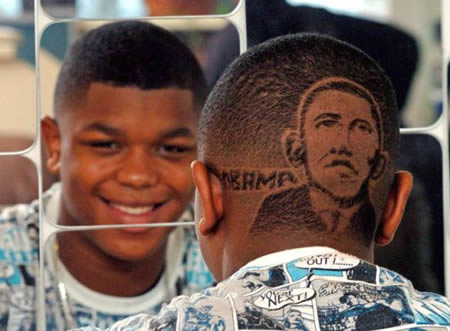 Kwame Boyce-Deacon, a 14 year old kid became the first person ever to get a "Barack Obama Haircut." It took Clint Rainford, a barber from Montsho's hair salon in Leicester, about 45 minutes to make the image and write the name.
11

Obama Mobile Phone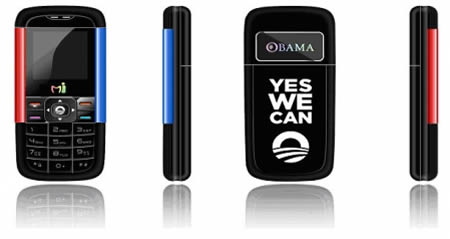 Look at this Barack Obama branded mobile phone commercialized in Kenya. Handset vendor, Mi launched the handset dressed in the colours and logo of the new president. Kenya –the home country of the president's father– is booming with an Obama fever ever since he won the elections. The stylish and charming mobile phone costs $30.
12

Obama Barrettes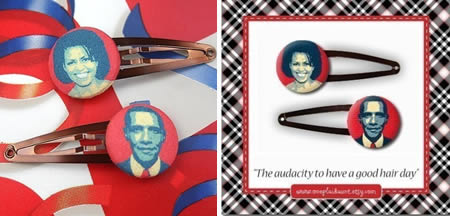 The audacity to have a good hair day? Change has come... to your hair!