1

A Texas Couple's Tangle of Sex, Lies, and Videotape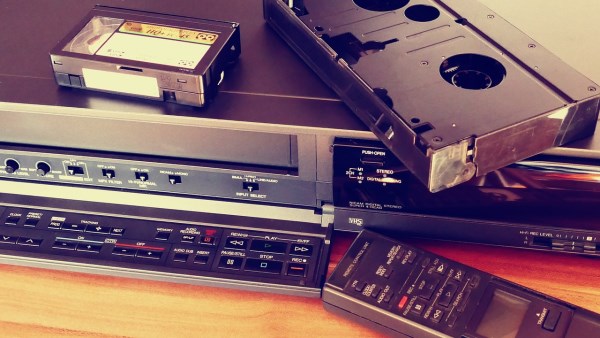 In Houston, Texas, a convoluted case of blackmail unfolded in court, involving two couples and sex tapes, porn, child custody, and divorce.
Couple #1 (Leslie Hippensteel and John Ousley) met couple #2 (Saul Eisenberg, and his (unnamed) former fiancé at a local church. Ousley soon began an affair with Eisenberg's fiancée and taped some of their sexual encounters. Hippensteel found the tapes and sent them to Eisenberg, who (allegedly) sent them to his parents. Hippensteel also called Ousley, who she was in divorce proceedings with, and threatened to send them to the Christian high school where he was employed, if he didn't send her money. (Bank records show that Ousley transferred $7812.21 to his ex-wife's account.) Apparently, Hippensteel sent the tapes anyway, and Ousley resigned when confronted by school officials.
Hippensteel and Ousley divorced, Eisenberg and his former fiancée are in a custody battle over their 6-year-old child, and Hippensteel was arrested on blackmail charges. Both she and Eisenberg face misdemeanor charges for distributing the videos. Did I mention the tapes were uploaded to a porn website?
2

A Nightclub Waitress Lures A Cop Into A False Rape Scam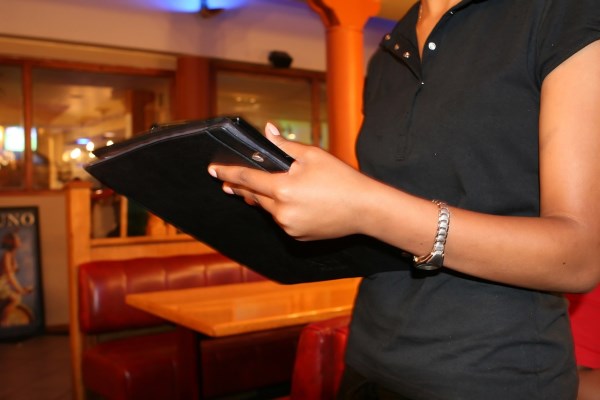 "I was not in my right mind. After all, who blackmails a police officer?" so wrote Georgia Harris, a then 19-year-old nightclub waitress who lured a policeman she had been dating into a conversation about a hypothetical rape, while she videotaped the encounter. She then edited the clip, so it appeared that the policeman was attempting to intimidate her into sex. 
After Harris had contacted the officer to threaten him with the tape and pressure him for £250 ($322), the cop reported the blackmail plot to the Kent Police Department where he worked. Harris was arrested and wrote the policeman a letter apologizing for her behavior. The judge noted the letter but called her actions "premeditated, determined and unpleasant nature," then sentenced her eight months in a young offenders' institution. 
3

An International Webcam Bully Arrested In Crimes Against Young Girls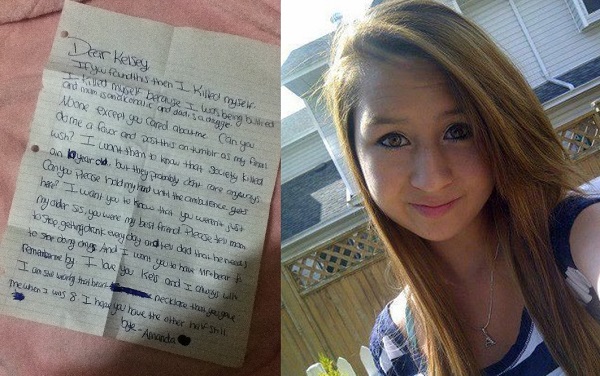 The Internet appears to provide easy access to victims around the globe for blackmailers. In the case of 38-year-old utchman, Aydin C. ( whose full name hasn't been revealed), it allowed him to abuse dozens of girls, after gaining their trust in online correspondence. "He then abused that trust by forcing them to perform sexual acts before their webcams," the court said. "If they refused to do it again, he threatened to send their images to their relatives or to publish them on pornography sites."
The abuser was arrested and has already been sentenced to nearly 11 years in prison for his crimes. He also faces charges for the death of 14-year-old Canadian Amanda Todd, who committed suicide after receiving threats from Aydin.
4

A Middle School Teacher Pays Price for Affair With Student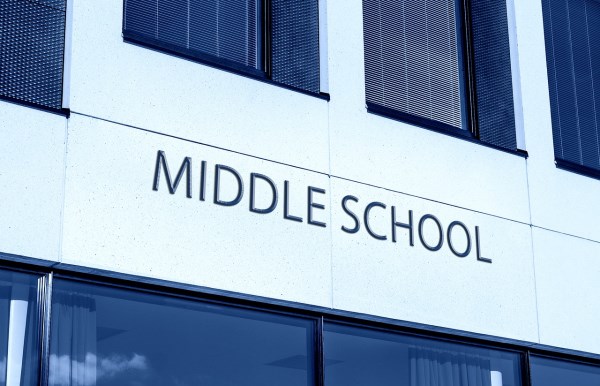 In Dallas, Texas, a 27-year-old middle school teacher having an affair with a 14-year-old male student started receiving text messages from someone claiming to know about the inappropriate trysts and demanded she leave money at different drop points. 
The teacher, Thao Doan, made multiple payments to the blackmailer, totaling nearly $28,000. Eventually, the boy's mother discovered some text messages from the teacher on her son's phone and reported the affair to the school. Apparently, the boy was behind the messages and was using the money for what she called "illegal purposes" and causing problems at home.
Doan was placed on administrative leave, while the student has been in and out of the juvenile system on burglary charges.
5

A Tea Party Leader Threatens Senator And His Family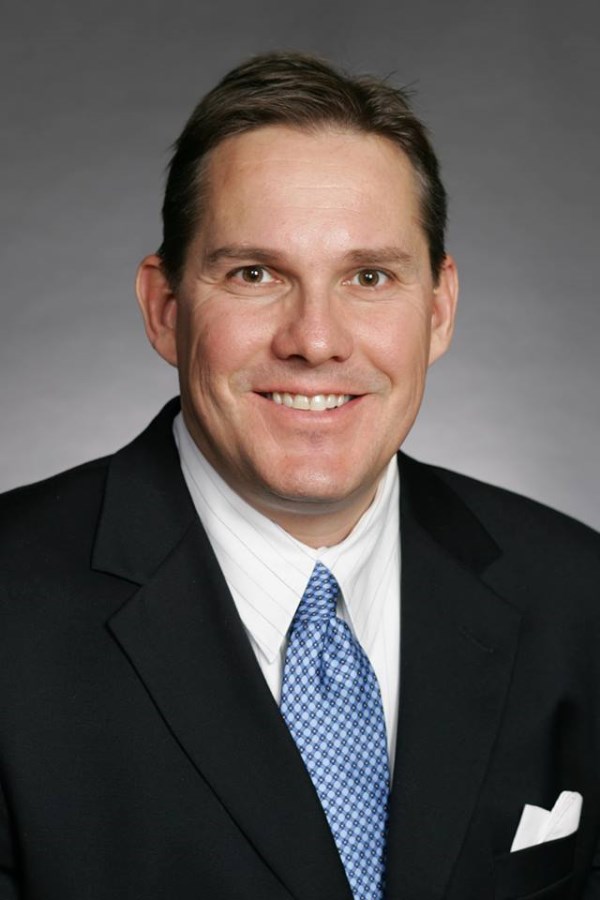 In an odd attempt to coerce an Oklahoma State Senator to pass an energy bill, Tea Party leader Al Gerhart sent an email threatening Republican Sen. Cliff Branan and his family. "I will make you the laughing stock of the Senate if I don't hear that this bill will be passed" read Gerhart's email. "We will dig into your past, your (sic) family, your associates and once we start on you, there will be no end to it. This is a promise."
A very bad idea for Gerhart. He was convicted of blackmail, and forced to pay a fine. In response, he expressed concern for American citizens, "I lost a thousand dollars. I became a felon. I lost my voting rights. I lost my gun rights. I'm probably getting off easy compared to the rest of society, though."
6

A Jealous Boyfriend's Failed Plot Against David Letterman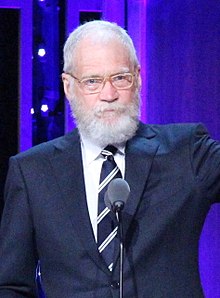 One of the most famous cases of attempted blackmail was the plot by 48 Hours producer Robert Halderman to extort $2 million from TV icon David Letterman. Motivated by jealousy and financial difficulties, Halderman discovered that the Late Show host had engaged in an extra-marital affair with his girlfriend after he read about it in her diary, and decided to demand hush money from the TV legend. When confronted with the threats, Letterman instead confessed to his infidelities in an on-air admission that was broadcast in October 2009 to millions. Halderman was arrested and convicted of attempted grand larceny. 
7

The "Girls Gone Wild" Creator Was Forced Into Sex Acts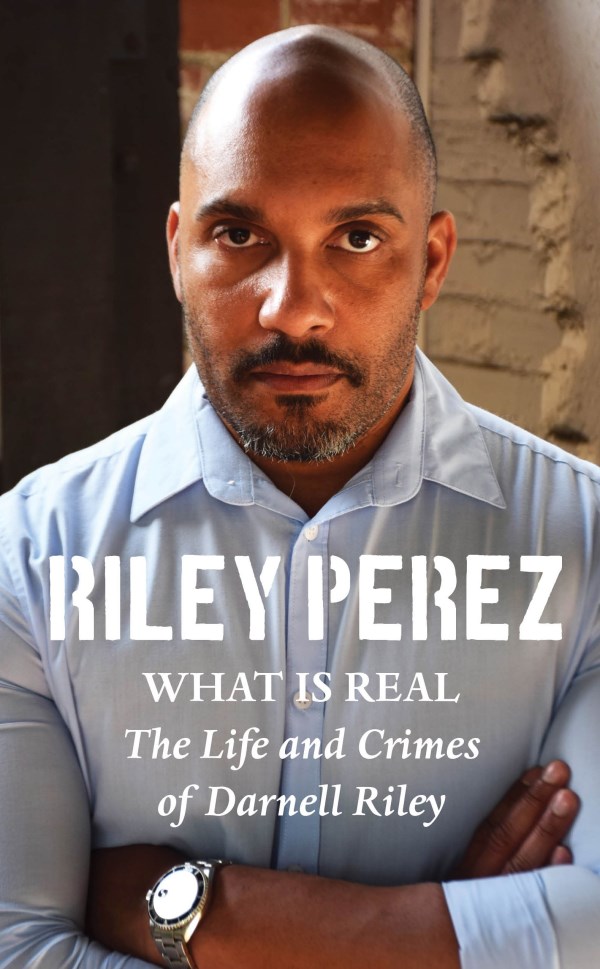 One of the most ironic cases of celebrity blackmail was the attempted extortion of "Girls Gone Wild" creator Joe Francis by Darnell Riley.
Riley broke into Francis mansion in January 2004 and forced Francis to pose for a demeaning videotape at gunpoint. He then demanded to be paid $500,000 to keep the video off the internet. Francis, who has a long list of charges that have been filed against him and who has made a living exploiting the escapades of celebrities, was now the victim of someone hoping to cash in on their famous prey. "Even if you think I'm a bad guy because I do Girls Gone Wild, it didn't give him the right to break into my home and rob me and threaten me."
8

A Spielberg Movie Was Hacked By Foreign IT Expert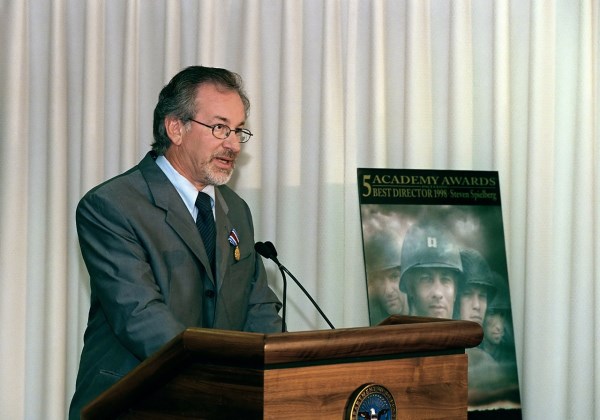 A 26-year-old Serbian man was charged with attempting to blackmail a Hollywood studio. The swindler demanded $25,000 worth of the electronic currency Bitcoin or threatened to post the latest Steven Spielberg film The Boss Baby online before it's official release in theaters.
Momcilo Dinovic contacted a local distributor to demand the payment from 20th Century Fox and received an initial sum worth about $11,000 before being arrested by police in Belgrade. Police still aren't sure how he obtained a copy of the movie, but Dinovic is said to be an IT expert and likely somehow hacked a copy. He faces a possible 12-year sentence if found guilty of extortion.
9

Two Conmen Make A Fumbling Attempt At The Royal Family's Riches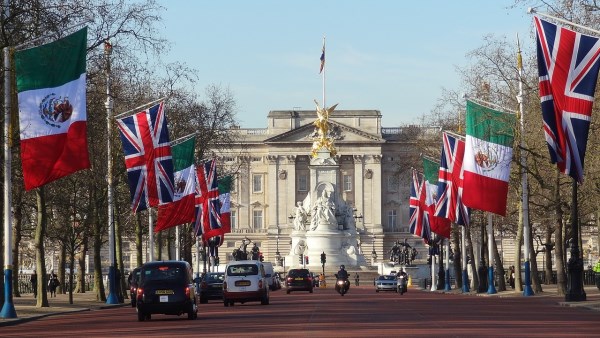 In May 2008,  Ian Strachan, 31, and Sean McGuigan, 41, were found guilty of attempting to blackmail an undisclosed member of the British royal family. The pair had spliced together some video and audio recordings with the claim that the man in question had engaged in a sex act with another man. After unsuccessful attempts to sell the tapes to various British tabloids, they decided to arrange a meeting with the potential victim and demand $100,000 for the tapes. Unfortunately for the duo, their clumsy plot resulted in a meeting with an undercover detective in a bugged hotel room, where they spilled the plot and were arrested by police.
10

A Chinese Official, "Mr. X," Thwarts A Karaoke Hostess' Hustle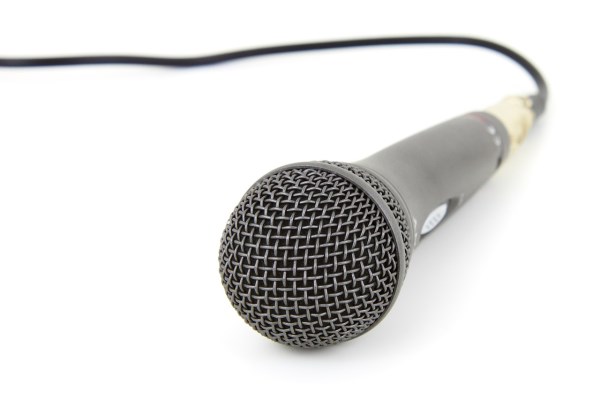 In 2008, a karaoke hostess in Hong Kong was sentenced to 3 years in jail for a blackmail plot against a high-ranking official in the Chinese government.
Hui Wing, 36, met the man at the karaoke bar where she worked, and the two developed a close physical relationship. When the union went bad, Hui demanded a payment of HK$590,000 ($75,000) to keep their dalliances secret and maintain the lid on a sex tape the couple had made. The official, who was married with children, had Wing charged with blackmail. In court, the victim was allowed to keep his anonymity—he was referred to as "Mr. X" and hid behind a screen, while his former mistress testified.