1

Pizza Sleeping Bag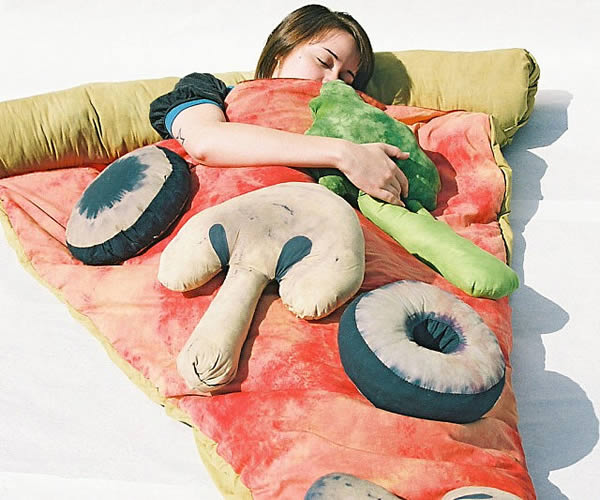 They say you've never truly experienced pizza until you slept in it. Perfect for sleep overs, these hand made comfy pizza slice sleeping bags can be custom ordered with your choice of toppings that come either as extra pillows or as fixed blanket decorations.
2

The Sleep Suit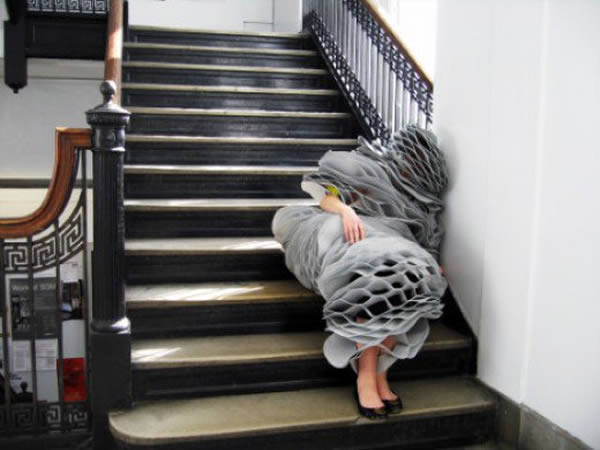 It looks like a honeycomb, but it's not. Created by Forrest Jessee, it's inspired by the Dymaxion schedule of sleep, which means sleeping many times per day. So this one's good when napping, and not just for camping. I, however, would not bring it anywhere near a forest—it's too pretty to soil.
By carefully mapping the pressure points in any possible position, this sleepsuit is surprisingly a great "sleeping bag" to slip into.
3

Condom Sleeping Bag and Pillow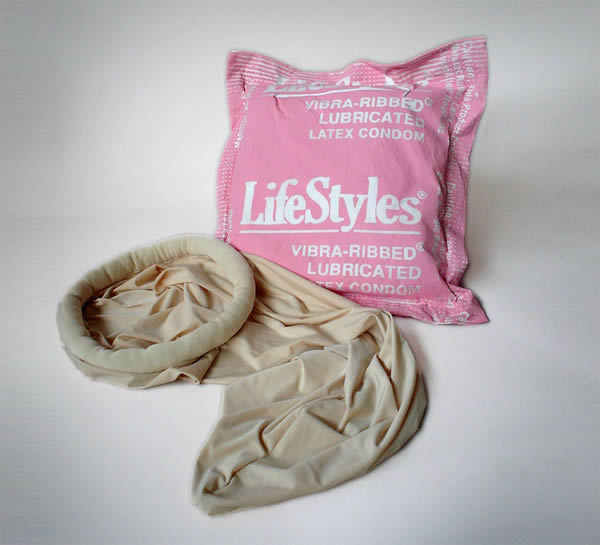 The condom sleeping bag is a sleevey, tubey sleeping bag that comes with a pillow that looks like a condom wrapper—while you are sleeping, you can just think of yourself as a little sperm. The sleeping bag and pillow are just a life-sized reminder to wrap it up before you get busy, with whatever, or whomever, you plan to get busy with. The condom pillow even comes with pockets; the smaller pocket is to hold condoms, snacks, or a fresh pair of undies, so that you are ready for anything if and/or when it comes. The larger pocket is to hold the condom sleeping bag itself.
4

Office Sleeping Bag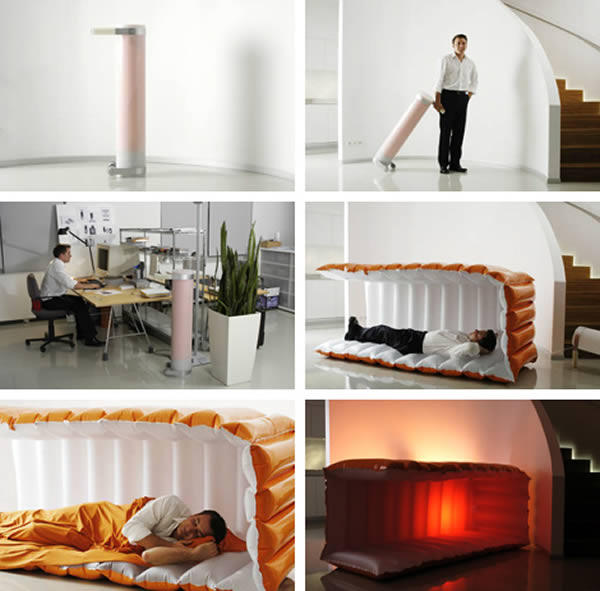 The Nappak is designed to use in minimal space—it can be quickly opened and stored, and it is mobile and easily use. Its translucent white color inside creates a relaxing atmosphere, and while its orange color is an attention getter.
5

Anatomically Correct Sleeping Bag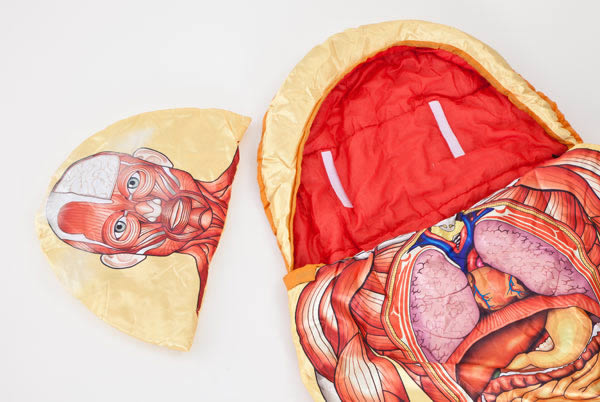 Give your friends a complimentary biology lesson at the next sleepover by placing yourself inside this anatomically correct sleeping bag. Apart from providing ample padding and insulation, it features a fully colored diagram of the human body.
6

Hot Pockets Sleeping Bag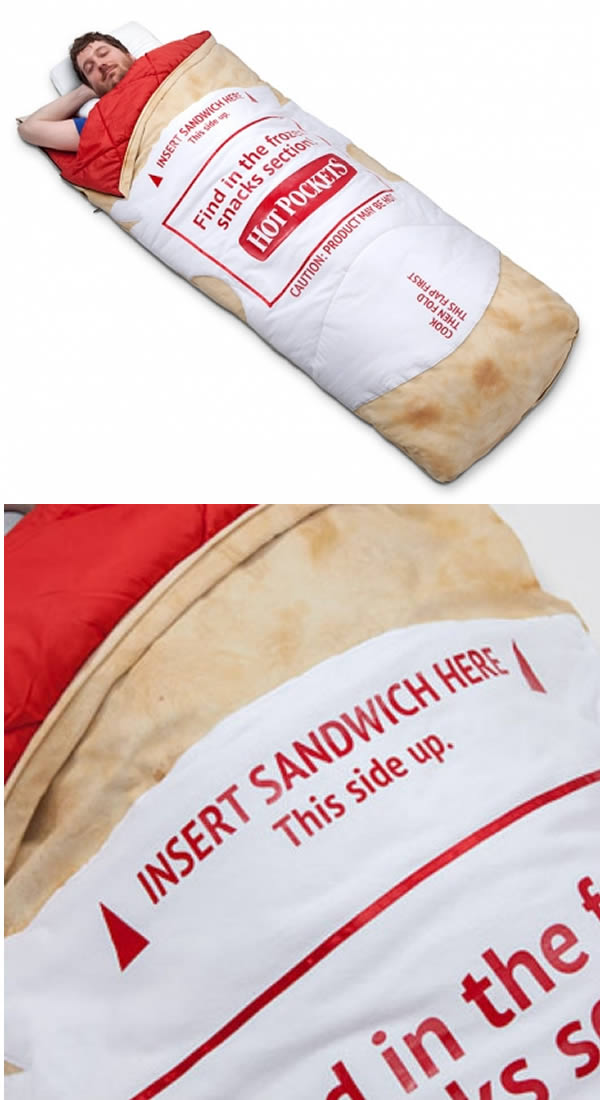 A Hot Pockets® sleeping bag is one of those things that exists, and you simply don't know why but now cannot imagine life without one. According to the description, its "Custom MicroWaav™ insulation system ensures your extremities stay toasty."
Since it's getting warmer outside and folks are going on camping trips or to festivals, I thought I'd hip you to this bag. No, you won't look like a total weirdo sleeping in this. No one will look twice or think poorly of you, dumbass.
7

JakPak (Jacket + Tent + Sleeping Bag)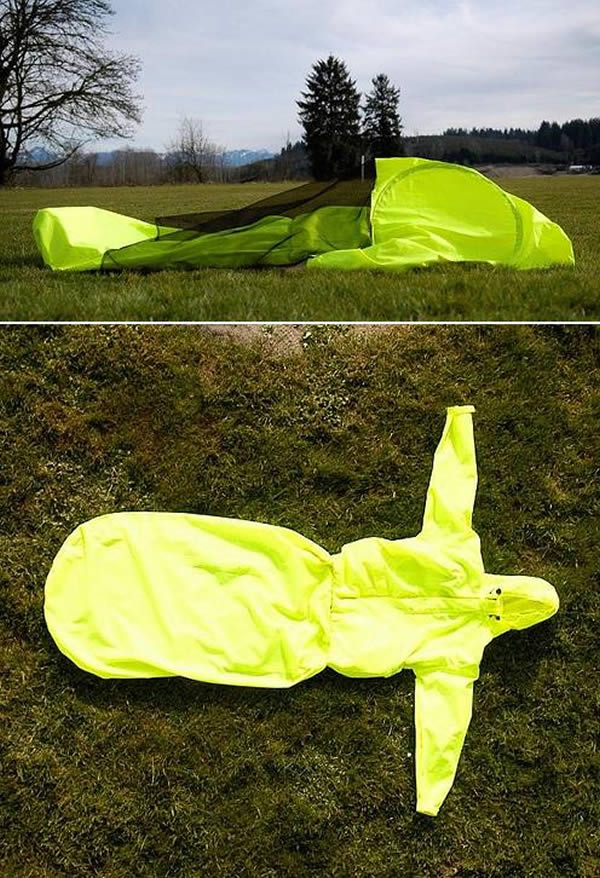 Why carry a jack, tent and sleeping bag on your back when all these items can fold into one, wearable 3lb bundle? The JakPak is a three seasons tent built into a sleeping bag integrated into a jacket. Constructed of breathable but waterproof urethane and coated ripstop nylon/polyester fabric through the miracles of velcro-secured chambers, the jacket portion of the JakPak can unfurl to the body bag you see in the lead shot—complete with netting and armpit ventilation!
8

Human burrito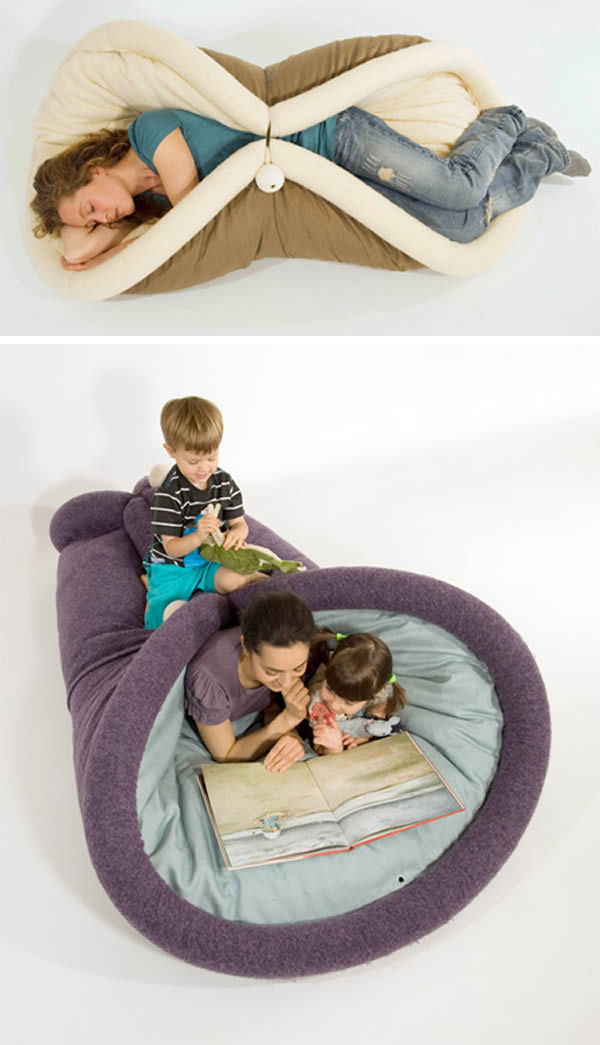 This creative and innovative sleeping bag designed by Oradaria can be easily transformed into a pillow, mattress, chair, or blanket. Made for kids and adults, "Blandito" is warm and extremely comfortable.
9

Egyptian Tomb Bag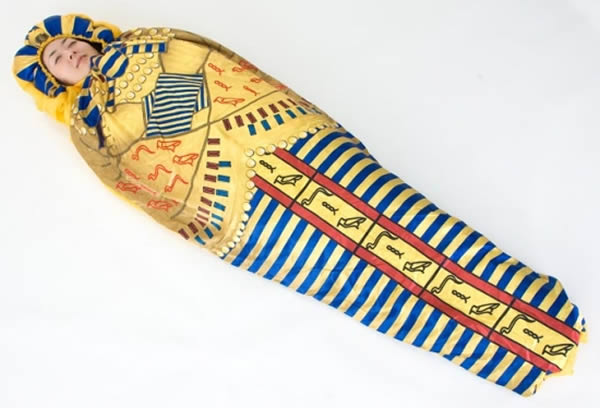 Behold the mummy's sarcophagus and sleeping bag—hands down the greatest looking piece of outdoor gear I have seen in years and shame on US manufacturers for not designing something this cool. The Japanese company behind this Egyptian tomb is the same one responsible for the anatomical bag mentioned above.
10

Vagina Sleeping Bag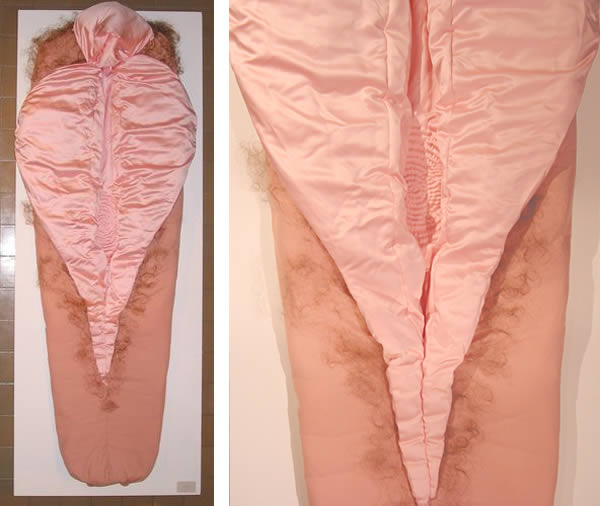 And finally, a vagina sleeping bag. This outdoor gear would look great next to the condom sleeping bag and pillow.