The online casino buys every weird item listen on eBay.
After buying the Virgin Mary grilled cheese they purchased a 69HH breast implant from an ex-stripper.
Whenever something genuinely bizarre goes up for sale on eBay, there's always some hot-takes around the water cooler about, "who would buy that?" There's a lot of derision for the people who find the Virgin Mary toasted into a quesadilla and decide to list their lunch on the online auction site. Their unshakable faith that it's worth something is frankly admirable.
Thanks to the Golden Palace, they're not wrong. 
If there's one institution in America that has plenty of cash to drop on things it doesn't need, it's a casino. The biggest casinos in the world bring in billions of dollars every year. Golden Palace is no Galaxy Macau. It's an online casino, so instead of gambling in luxury and decadence, you're just sitting in your living room. But it drops thousands on eBay on some bizarre novelty items. 
In 2005, they made an ex-stripper's dreams come true with a $16,766 winning bid on her old breast implant.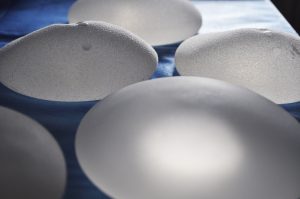 If you're currently retiring from dancing and considering a breast reduction yourself, don't count on your old implants generating that kind of nest-egg. The stripper in question, Tawny Peaks, was the subject of a lawsuit back in the late 90s. A customer claimed he suffered whiplash when Peaks swung her 69HH breasts into his face because they were like "two cement blocks". 
Peaks won the lawsuit by allowing a bailiff to examine her breasts for heft and density. The bailiff reportedly found they were "very soft" and "about two pounds each." Not to impugn the guy's professional assessment, but how could 69HH worth of silicone be soft and only weigh two pounds. But good for Peaks for sticking it to the man.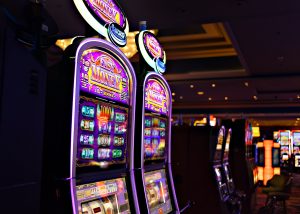 Years later, she did it again by listing one implant on eBay. In 2005, Peaks was "basically a recluse" living as a wife and mother of three. Following her retirement from the entertainment industry, she underwent a breast reduction. I mean, she couldn't reasonably live the rest of her life like that. 
She kept one breast for good measure, or in case she needs another cash influx in the future. Golden Palace doesn't really do anything with all the items they collect off eBay, it's a marketing strategy that positions them as the Robin Hood of people who dare to dream when they see John Lennon in their morning toast. 
Good for Tawny Peaks; hope she's doing well out there with her regular-sized breasts.