All of us grow up listening to stories about the Great pyramids of Egypt and the luxurious life of the kings and queens. So if you have decided to visit Egypt this year, this is certainly a decision that you will never regret. If you have gone through several articles already, you must have got valuable information about this country. However, because Egypt is drenched in history and culture, there is a lot that you need to know. In this feature, we will guide you through essential things you need to be mindful about when visiting Egypt: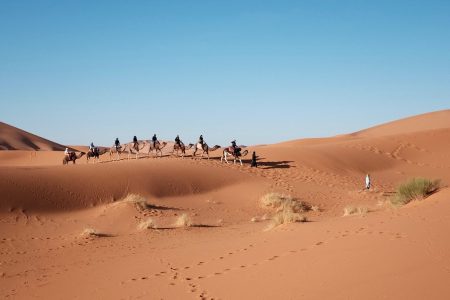 1. Security is an Issue
Contrary to what you must have read or heard, security is a major concern in Egypt. There's no running away from the stories related to the high profile attacks on the Egyptian citizens and the tourists. In simple words, no country is safe when extremists are around. There are several precautions you need to take when planning to visit this country. When planning a trip to this country, go through the Egypt travel packages on the web and register with a well-reputed agency.
2. Tipping is a part of the Popular Culture
Because of low salaries in this country, tipping has become mandatory in Egypt. Don't forget to carry a small change when you decide to visit this place. You will frequently come across baggage handlers, offering you their services. It is best if you can tip them well because it is what helps them to make good money for themselves throughout the month. You might have to spend between $15-$20 every day on tipping your tour guide.
3. The Summer Months are Hot
There is a strong reason why people despise visiting Egypt during the summer season. This is because the scorching heat of the sun makes it impossible for visitors to sift through the local markets and popular tourist destinations. Keep in mind, if you plan to visit Egypt between May to August, you will have to cater for the intense heat throughout the country. Although travel to Egypt is much cheaper during these months, still it is best for you to navigate a trip between September to April.
4. Don't Use The Drone Facility
If you are a professional photographer or like to capture high-quality videos, it is best for you to leave your drone at home. Egypt observes a strict ban on the use of aerial vehicles. If you sift through the web, you will come across several stories of people getting caught by the cops and being heavily fined. Sometimes in severe cases, you might also end up in jail. This is why it is best if you can keep your drone at home instead of packing it in your bag.
5. Be Prepared to Come Across Military Presence Everywhere
Egyptian security personnel are omnipresent, and you will not find a single spot where they aren't around people. When entering any major landmark, your bags will be scanned, and you will be made to walk through the security gates. In such a situation, you don't need to panic and just go with the flow. Because Egypt has been subjected to various terrorist attacks in the past, the government cannot risk the lives of its citizens and the people visiting.