Christmas is a beautiful time with white snow, sparkling lights, and that warm feeling that comes with the holidays. But we all know that some people take it beyond that. You know, those people that are extra, but not in a good way.
So this is the weirdness of Christmas. The gifts that no one really wants, thanks but no thanks, and the weirdest, but also most awesome, and most non-Christmasy of them all.
Coal Candy Canes
You know, for those people that you want to fill a stocking but they really have been bad this year so you wanna be a little bad, too? But just don't! Give a sweet and minty candy cane this year and spread happiness and positivity to everyone. Ok, PSA done.
Cool Shooters
Because the holidays are nothing if not a time for drinking, am I right? These shot glasses are freezable for the coldest and therefore most seasonal shot of them all. Weird? Yes. Awesome? Yup!
Favorite Child Award
And this has gone too far. Try to treat your children equally and not choose a favorite. They don't like that. That is, unless you only have one child and in that case, this award is kind, true, and totally acceptable.
Gravy Candy
Yup, nope. If this is not the weirdest of Christmas, I don't know what is. And I like gravy just fine. Well, on my meat, stuffing, and maybe rice and pasta, but NOT potatoes. No. Gravy does not go on potatoes. Or in candy. Seriously, does anyone think this would taste good?
Jelly Belly Cocktail Classics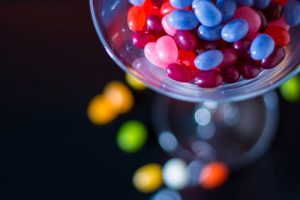 Now this is something I can get behind for the holidays! Yum! Is it weird? Absolutely. Is it delicious, I cannot possibly see why not! Classic cocktail flavors morphed into sweet and delicious jelly beans. What's not to love? Plus these are sharable making them perfect for holidays
Penguin Liquid Paperweight
We all have that person in our life who loves penguins. And there's a good chance that person works in an office. But, if not, then there is surely someone you know somewhere who works in an office and would like this penguin liquid paperweight. You would think, in the spirit of winter and Christmas and all, that it would be snow or ice or something and not water but either way, penguins are fun and they remind us of the winter and snow so it works. Even though it's weird, it's cool, literally.
Crazy Cat Lady Gift Stickers
And if you gift the crazy cat lady in your life with these crazy cat lady gift tags then you will for sure give them their purr-fect gift, even if it isn't the gift itself that they love. These stickers are full of cats, a woman in a robe, cats eating, cats slumbering, cats and their toys, and scratching posts, and more!
Pug Head Glass Ornament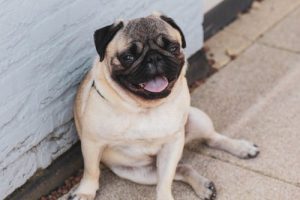 Dog lovers can celebrate Christmas, too, and this pug head ornament is the perfect way to share your dog love this holiday. The ornament has a freakish almost robotic looking face. It's appearance is very wrinkly yet happy. The eyes of this ornament almost look scared/surprised and there is too much space in between them. But if you want to give a pug lover an pug ornament, then this is the ornament you have to give.
Snowman Poop Tin
Also known as white jellybeans. You know, kind of like how chocolate-covered raisins are sometimes called reindeer droppings? Same idea. But snowman poop, like the title reveals, comes in a cute little metal container in the shape of a snowman. And just like to cocktail jelly beans, who doesn't want yet another sweet and sugar-filed treat during the holidays?
Bacon Gift Tag Stickers
This is the weirdest of Christmas but also a crowd pleaser, through and through. Everyone (almost) loves bacon and if you love bacon, you will love a bacon gift tag on your Christmas gift. And really, at least the color scheme fits the holiday. Red and white are undoubtably Christmas colors and the tags themselves are pretty fun. And yes, weird for Christmas.
Mini LED USB Light Up Tree
Now this is the most perfect, most cute, and most festive thing to give this year. Little enough to fit into a stocking and big enough to give you all the Christmas feels, this mini tree is the perfect size to sit next to you at work and delight you this Christmas. It's bright with its LED lights and the perfect gift for anyone this Christmas season.
Well, these things were weird, and some of them weren't even festive, but all in all, they are in the spirit of Christmas. And that's what the holidays are for, after all. Merry (almost) Christmas!
Want to tell your strange story?
Tell us about it
and it could be featured on Oddee. You can remain fully anonymous.