Sex Toys are Back, Baby...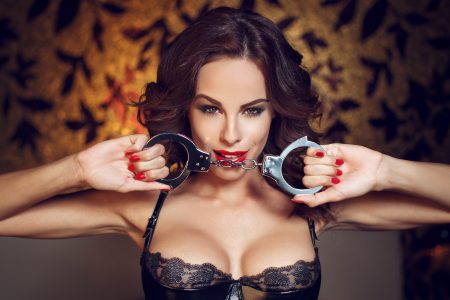 Every year, people from all walks of life and from around the world head to Las Vegas to attend or exhibit at the world-famous and hugely popular Consumer Electronics Show or CES. This show has been running for more than half a century and takes place over the course of a week every January in the vibrant and exciting Las Vegas area.
There are huge numbers of very big names within the tech and electronics industries that attend the show to exhibit new inventions and products, and this always stirs up excitement among businesses and individuals who are keen to learn more about the latest tech products that will become available in the future. From smart devices to tech products and appliances, there are all sorts of items that are proudly introduced to the world at CES.
Welcoming Adult Products as Part of the New Policy
Following some drama that unfolded last year following the 2019 CES, there have been policy changes made that now allows certain adult toys to be exhibited at the event. These days, there is a lot less stigma attached to sex toys, which has helped to make them far more popular. In addition, advancements in technology means that adult toys now boast far better quality, enhanced design, improved appearance and hygiene, greater ease of use, and more effectiveness. This has helped to further boost their popularity and may have played a key part in the decision of CES organizers to allow adult products for the very first time in the 52-year history of the trade show.
According to reports, there was an outcry and complaints following last year's show over the inclusion and acceptance of adult toys at the trade show. As a result of this, the organizers decided to overhaul the rules of what could and could not be exhibited, and qualifying adult toys were given the green light if they fell into the arena of technology and electronics. However, while this has delighted many professionals within the industry, there have been some restrictions put into place, which has upset some people within the industry. This includes the exclusion of adult toys that are anatomically correct when it comes to areas such as genitals.
As this is the first year where CES has allowed this type of product to be exhibited, it remains to be seen what the impact will be for those within the industry. However, the huge popularity of this trade event and the high number of attendees will certainly help to raise awareness of adult toys and devices in the field, which can only be good news for manufacturers as well as adult toy retailers. Last year, an award was granted to an adult product professional by CES but they later stripped the award from her because of the nature of the products. Following the drama that then unfolded, they decided to reinstate the award and have since revised their policies to include certain adult toys and products.
There are still some restrictions in place with regard to other products that are allowed to be exhibited at CES at the moment. This includes products that relate to the tobacco and cannabis industries. However, since CES has made changes to their regulations with regard to including adult products, many are wondering whether there will be further changes made to include other products that are currently excluded from the types of products allowed. Some also believe that professionals in the tobacco and cannabis industries may find other ways of getting their products included in CES events in years to come.
A Week of Enlightenment
With the wide range of new products that are exhibited at CES, it promises to be a week of excitement and enlightenment for consumers and businesses who have an interest in electrical and tech products. In addition, there will be plenty of well-known and lesser-known businesses that will be exhibiting at the 2020 event. This is an exciting time of year for anyone with an interest in tech and for the businesses that manufacture, design, and sell tech and electrical products commercially. As such, many will be tuning in regularly to see what CES 2020 produces.