These guys and gals get whipped up into a facial hair frenzy!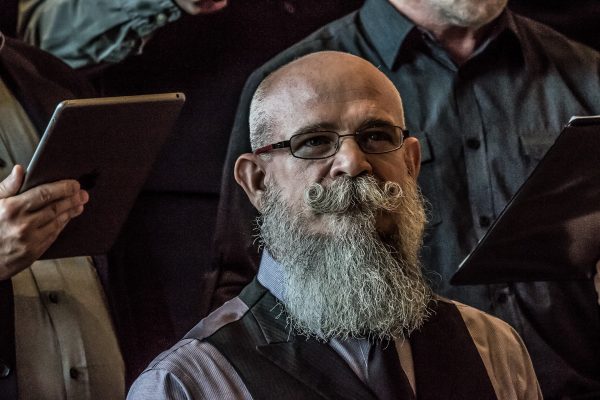 Pogonophobia is the fear of beards. Some pogonophobes will tell you that beards are dirty, gross, and unsightly. Or maybe they aren't afraid of beards; they just have bad taste. Either way, spend some time with some real beard enthusiasts and you won't find a cleaner, classier, or more stylish group of people. To prove earn their stylish cred, bearded folk have been entering the World Beard and Mustache Championship since 1990.
Every year there is a beard and mustache contest. They hold it in different places, this year contest is in Antwerp, Belgium. It takes place over three days. There are seventeen categories, which are organized into three groups:
Mustaches
These include the Natural, Dali, English, Imperial, Hungarian and the Freestyle Mustaches.
Partial Beards
These include the Goatee, Musketeer, Fu Manchu, Goatee Freestyle,
Imperial Partial Beard/Kaiser Beard and the Partial Beard Freestyle and Side Burns.
Full Beards
These include the Full Beard Natural, Full Beard Styled Mustache,
the Verdi, Garibaldi, and the Freestyle full beard.
WB&MC
This year WB&MC is presented by Snorrenclub Antwerpen. Snorrenclub Antwerpen is the "Mustache Club of Antwerp" in Dutch. The first day of the contest, which was Friday the 17th, they held the Ladies' competition. They have categories for realistic and creative artificial beards and mustaches.
The participants visited the Antwerp Zoo on the 17th. The competition was first organized in 1990 and was first hosted in Holten, Germany. Since 2001 it has been an every-two-years competition. It has been in England, Alaska, Norway, Germany, Austria, and Texas. You can see all the rules and how they judge your beard and mustache at
https://www.worldbeardchampionships.com/categories.
Wondering how to enter?
Anyone with facial hair can apply for entry. The Beard Team USA membership is preferred for the contestants from the US. You get a shiny plaque, international news coverage and the right to brag about having the best beard.
Want to enter one that is sooner? Reddit holds a monthly contest at the end of every month. Prizes are the best beard products. They are only US contestants. You can enter this contest here.
You can see even more of the best beard contests here.