Delight a friend's or loved one's dog with one of these strange presents.
Dogs don't really care much for their birthdays — we're not even sure they're aware that they were ever born. But they will still appreciate a treat or a toy on the special day, just like they do on any other day.
Picking the right gift for a dog can be difficult, though, but not because of the dog. It's usually the owner who kicks up a fuzz over a present that doesn't suit their distinguished pooch's needs.
Case in point, read our story about the woman with a ridiculously demanding gift list for her dog's birthday.
These gifts may not satisfy the most persnickety dog owners. But at least they'll bring a smile to the dog's face — and hopefully someone else's, too.
1. Mustache Ball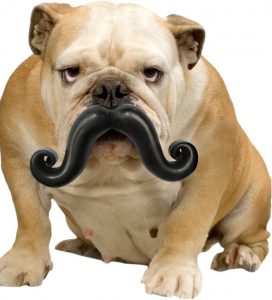 Know a refined gent with an equally distinguished dog? This chew toy gives their pet a handlebar mustache worthy of a gentleman.
Or a cartoon villain, depending on how you look at it.
The mustache is attached to a small rubber ball for the dog to chew. As they do, you (or the dog's owner) can have a chuckle at the expense of their pooch.
2. Treat Launcher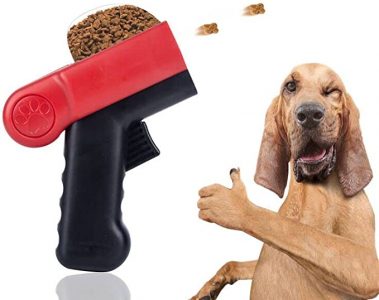 It can be tiring to play with a particularly energetic puppy. A dog treat launcher is a lazy dog owner's ticket to effort-free playtime.
They don't even need to bother with changing batteries. This launcher is entirely spring-loaded so the only effort necessary is loading it up with treats.
It lets even a couch potato play with their dog. The dog gets yummy treats and can burn the extra calories off while running around.
3. Shed Defender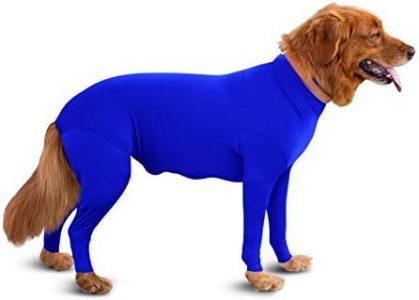 Got a friend who's constantly complaining about how much their dog sheds? You can selflessly resolve their issue with the Shed Defender.
No, it's not some high-tech gizmo that stops the dog from shedding. It's just a spandex bodysuit for dogs.
We suppose it works — the skintight body glove should definitely keep any hairs contained. But if nothing else, at least the owner should have a few laughs out of their dog lounging around in spandex.
4. Doggy Doobie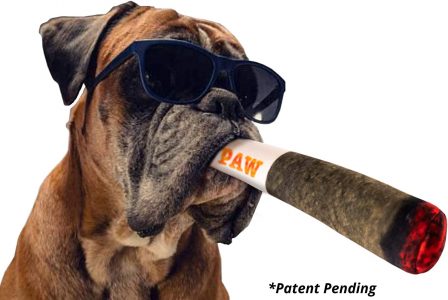 If you have a friend or loved one who likes their weed, you can now help their dog get in on it. The Doggy Doobie lets any dog embrace the habits of Snoop Dogg.
Don't worry, though, there's no actual wacky tobacky involved. The doobie is just a big plush chew toy that looks like a joint.
It even has a squeaker to entertain the dog while its owner is too high to play. A word of warning, though, they might have some serious weed-induced laughing fits from seeing their dog with a gigantic Snoopie Doobie Doo.
5. Fancy Dog Couch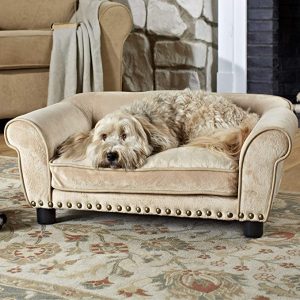 Alright, enough with the jokes — here's an actual fancy gift idea. This high-class dog couch should satisfy even the most demanding interior decorator.
There are multiple variations of the couch, depending on the recipient's sleeping style. They're all made with durable and washable material.
Honestly, these things look nicer than your humble author's couch. Way to make a dog owner jealous of their spoiled pet's decadent comfort.
6. Pawcet Doggie Fountain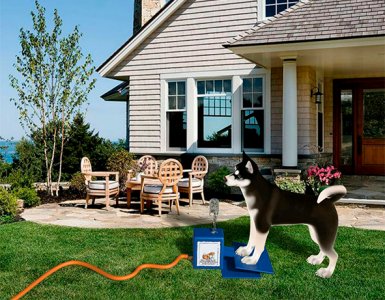 Know a dog that spends a lot of time outside? Here's a gift that lets the owner not worry about constantly supplying their pet with fresh water.
The Pawcet connects to a regular garden hose. When the dog steps on the trigger pedal, it squirts out a stream of water.
Really, it's a win-win gift. The dog gets fresh, running water whenever it wants and the owner doesn't have to puzzle over whether or not they remembered to fill their pet's bowl.
7. PetChatz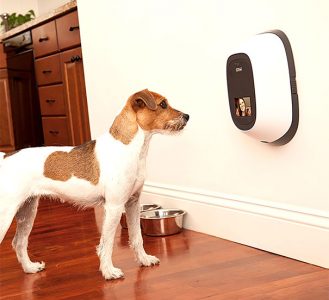 Here's a high-tech solution for pets (and pet owners) that suffer from separation anxiety. It lets the owner talk to their dog whenever, from wherever.
PetChatz is essentially a video call system for dogs (or cats, but we're talking about dogs). It attaches to the wall and lets the owner call their dog from a phone or a computer with a webcam.
The thing has a treat dispenser to reward the dog for a successful conference call. And if the owner is particularly doting, they can even get aromatherapy and doggie TV addons for this thing.
8. Shark Horse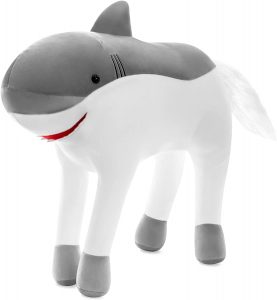 Is it a shark? Is it a horse? It's both, and it's definitely weird.
The Shark Horse makes for a truly bizarre cuddle buddy for a dog. We're not sure who designed this thing or why, but come on — how can you not love whatever this is?
Just a heads up, this isn't technically a dog toy. That means that a particularly destructive puppy will probably tear the Shark Horse apart quickly.
But if the dog you're buying it for is more of a lover than a fighter, then it might just make for a fun and strange friend.