Take a trip back in time to when computers really didn't look like computers.
These days, we all know what a computer looks like. With a desktop, you have your case, keyboard, mouse, and display, while laptops come mostly as clamshell designs.
But it wasn't always the case. In the wild days of computing, from around 1980 to 2000, manufacturers were still trying to figure out what a computer actually is.
As a result, we saw truly outlandish computers hit the market. Some of them are kind of cool, while others are just mind-bogglingly bizarre.
Here are six computer designs from the past that we'll never see again. We hope.
1) Compaq Presario 3020 (1996)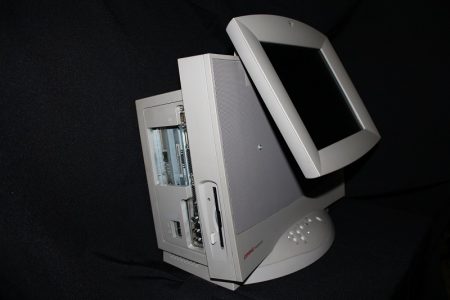 All-in-one computers have been around since the '80s and they're still popular in offices. In 1996, Compaq released the Presario 3020 to try and offer something different to the usual blocky computer tower.
To give credit where it's due, they really did offer something completely different. We're not even quite sure what we're looking at.
The Presario 3020 has an adjustable LCD monitor in front of a speaker system that covers its entire front panel. The CD and 3.5" floppy drives are located to the sides, while the connection ports are crammed behind the computer.
2) Intel Ottoman (2002)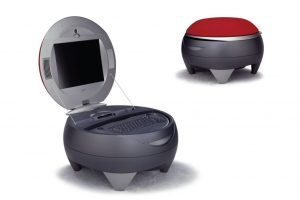 In 2002, Intel and SozoDesign released a concept PC that you could keep in your living. And you could sit on it if you so wished.
The entire computer was encased in a padded footrest. If you wanted to use the device, you'd open the seat to reveal the display and keyboard.
But how in the world are you supposed to use this thing? It sits so low that you'd either have to lift the entire footrest onto your lap, or hunch over the keyboard on the floor.
At the time, the Ottoman was marketed as a computer "encased in a beautiful piece of furniture." We'll have to disputer that — is there a living room where this computer would look like it belongs?
3) Maxdata Belinea s.book 1 Mini-Note (2008)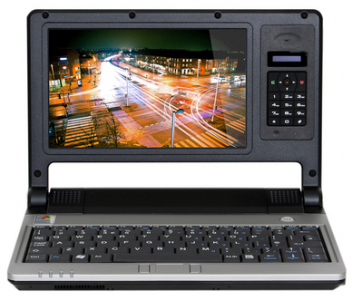 Remember when Skype was a thing? In 2008, Maxdata released this monstrosity of a laptop that came with a detachable Skype phone.
This thing is just lousy as a laptop. Not only did it have poor specs even for the time, the display is tiny. And less said about that weird hinge gap, the better.
But despite it all, the Belinea s.book 1 was reasonably popular in Germany upon its release. The initial enthusiasm died quickly though, due to the sub-standard performance of both the laptop and the Skype phone.
4) Holborn 9120 (1981)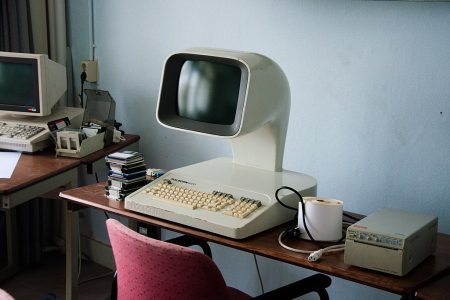 The '80s were a particularly strange time for computers. If you need any proof of that, just look at the Holborn 9120.
This miracle of Dutch retro-futuristic design was released in 1981. We're not sure how it managed it with its bizarre telescope display, but it couldn't differentiate itself from its better-known rivals, like Commodore and Apple computers.
In 1983, the manufacturing company declared bankruptcy. But we got to hand it to them, the 9120 is definitely unique.
5) Samsung SPH-P9000 (2006)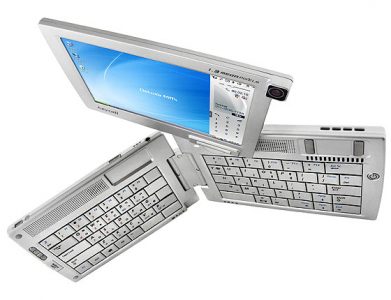 Tablet PCs have become pretty popular, thanks to modern technology that makes small, thin computers possible. In 2006, now well-known Samsung tried to enter the ultraportable laptop market with the SPH-P9000.
That didn't go so well for them at the time. The SPH-P9000 was popular for a moment, but eventually alienated customers because they didn't have any idea how to open this thing.
Folded up, the laptop is small enough to fit in a large suit breast pocket. But unfolding it was a puzzle most people didn't bother solving, since you could fold it down in several different ways.
Good on Samsung for not continuing with this concept.
6) Apple iMac G4 (2002)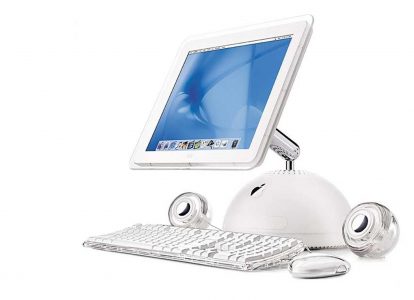 Apple has always been a cutting-edge company when it comes to computer design. They've designed many renowned computer — and also the Apple iMac G4.
The fourth-generation iMac has a strange half-spherical central unit. Its flat LCD display, attached to the computer with an articulated steel arm, earned it the nickname iLamp.
Granted, it wasn't a bad computer, even if it was a bit underpowered for the time. Its alien design — although praised for its futuristic look — was just a weird sidestep in Apple's usually sleek product catalog.