Transforming your loft into an additional room can be a great way to create more space in your home, as well as adding value to your property. What makes them even more appealing is that more often than not you won't need planning permission to make these alterations to your home and they are relatively quick and easy to complete. However, it is important to think carefully about what kind of loft conversion your home would benefit from, and below are 4 types you can choose from.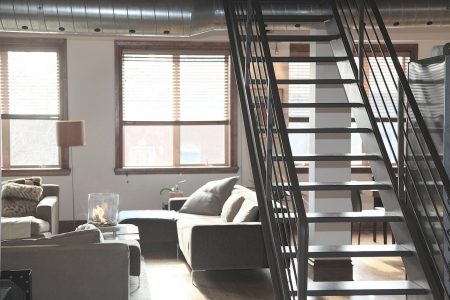 1.    Mansard Loft Conversion
A mansard loft conversion can open up this space and make it feel more like another floor of the property, rather than an attic room. The roof above is flat and the walls are built-up at a 72-degree angle to create an extended area in your loft. These kinds of conversions are commonly seen on end terrace houses. As there is quite a lot of alteration to the property to have a mansard loft conversion, you may need to get planning permission for this style.
2.    Dormer Loft Conversion
A dormer loft conversion is very much like a mansard conversion as it also flattens the roof and creates more head height in your attic space, making it a lot more comfortable to move around in. The only real difference between the two is that a mansard conversion can sometimes appear softer due to the sloping wall, whereas a standard dormer conversion can look sharper. Both of these kinds of conversion can sometimes look out of place if your neighbor doesn't have one, but they are greatly beneficial in creating a bigger and more comfortable living space in your loft. You can find out more about which might look best for your property, or explore other options, at touchstonelofts.co.uk.
3.    Velux/Skylight Conversions
This kind of loft conversion is the most basic and you can still use this area as an additional room in the property, only you won't get the extra headspace. Instead, all you would be doing is having skylights installed in your roof to let in air and natural light. Then you would be putting up walls and plaster to turn a vacant storage space into a beautiful bedroom, home office, or perhaps it will remain as a room where you like to keep your things in storage. Either way, this is a popular choice that usually doesn't require planning permission and can be done easily.
4.    Hip to Gable
Hip to gable conversions will also add more room to your attic by extending the sloping part of your roof knows as the hip to a vertical wall known as a gable. This adds some extra headroom in your loft. Add a window in the wall to let in more natural light for the best results. This is another popular choice that is seen often at the end of terrace homes and semi-detached properties.
There are many things you can do with your loft to make it into a room fit for purpose. Before you make any decisions, take the time to do more research about what style of conversion would be right for your home.