CBD is generally considered harmless, although more research needs to be performed to understand cannabidiol in its entirety. While CBD has been proven to help without the harmful side effects of pharmaceuticals, there are a few things you should know before jumping into the CBD craze.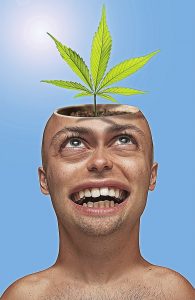 1. Lab testing is the only way to prove quality
Any CBD company can claim their products are high-quality, but without an independent lab test to prove it, you'll never know. In fact, if a company claims to sell high-quality CBD and doesn't offer lab test results, that's a red flag.
Before buying from a company you found online, look for lab results on their website. Make sure the lab results aren't just a generalized summary with numbers that may not be recent or authentic. 
Many who launch a CBD business quickly learn that it's not easy to find a source with lab results that match. It's up to the business owner to perform independent testing to verify quality and this testing must happen on a regular basis.
You want to buy from a company that tests every batch they produce. For example, Hemp Bombs lab tests every batch of CBD gummies to ensure quality across the board. The results are readily available for all website visitors to review.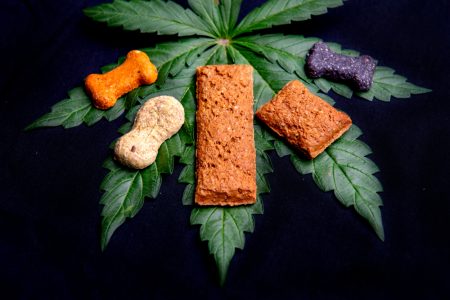 2. CBD should not be within reach of children or pets
As with any medication or supplement (even vitamins), CBD should be kept out of reach of children and pets. That doesn't mean kids and pets can't use CBD, but they don't have the self-control of an adult. Kids should only take CBD under the supervision of a doctor and pets should always be given the green light by their vet.
Kids will naturally want your CBD gummies
Kids might find your gummies and think it's candy and eat the whole bottle. While CBD isn't psychoactive and must contain 0.2% or less THC, consuming an entire bottle might pose a risk to a child. 
If you buy CBD that also contains equal levels of THC, you don't want kids to get their hands on the bottle. Nobody has ever died of a THC overdose, but you don't want your kids getting high.
Most manufacturers use child proof caps for gummies, but oils don't have that capability. If you're going to keep CBD gummies in the house, make sure to put the bottle up high and don't let your kids see you eat a gummy. They might think it's candy and get upset that you're not sharing with them. If they see where you store the bottle, they might climb up onto the counter to sneak a bite.
THC is toxic and can be deadly to pets
Pets, especially dogs, should never be given access to CBD made for humans. Products made for humans might contain more THC than dogs can safely consume, even when those products don't produce a "high." 
THC is toxic to dogs and according to Whole Dog Journal, it can cause depression, vomiting, incontinence, wobbliness, tremors, stupor, and a slow heart rate. About 25% of dogs end up stimulated, agitated, and have a fast heart rate. Severe THC toxicity can cause low blood pressure and put your dog into a coma. Some dogs can die.
While authentic CBD is technically the same substance in any product, pet products are specially formulated to contain the absolute least amount of THC and a specific concentration of CBD inside the carrier oil.
3. Not all CBD is created equal
When you take CBD oil, you're not just taking CBD. You're taking CBD plus a carrier oil and other oils that may or may not have a high concentration of cannabidiol and cannabinoids like cannabinol, cannabichromene, and cannabidivarin.
In addition to varying amounts of CBD and other cannabinoids, not all products are equal in terms of quality and concentration. For example, oils and gummies are both made in different strengths. The concentration right for you will depend on how long you want the bottle to last and how many milligrams of CBD you need.
Try multiple products to find your preference
Every cannabinoid has specific properties, so you may need to experiment to find the CBD product right for you. Some people prefer full spectrum hemp oil with a wide range of cannabinoids. 
Other people prefer the products that have a higher concentration of CBD. However, you should know that products claiming to contain only CBD are possibly synthetic and carry a higher risk of contamination than products made from the whole hemp plant (full spectrum).
The only way to know what works for you is to use own best judgment and experiment.