Vivian "Millie" Bailey was inspired by President George W.'s jump at 90.
She doesn't have current plans for. a second jump.
What's on your bucket list? It's an ironic time to be thinking about the things you want to do before you die. Amid a pandemic, death has never been closer for many of us. Still, we're not allowed to go anywhere or do anything. Right now, my bucket list involves going into a coffee shop and sitting down with an overpriced latte rather than sitting masked in a drive-thru getting an overpriced latte. 
Unstoppable at Over a Century Old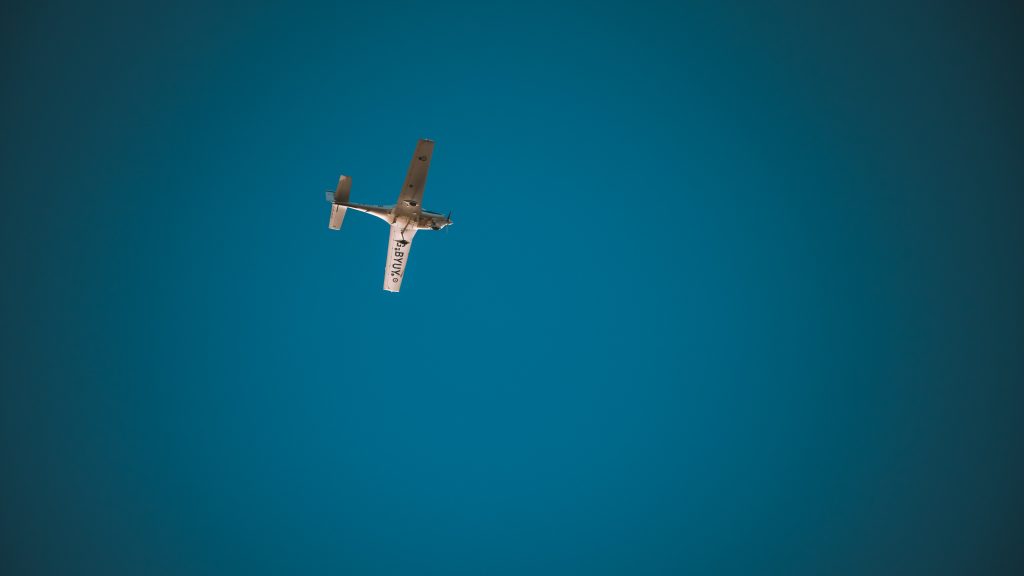 But some people, those with indomitable spirits, aren't brought down by a little pandemic depression, like 102-year-old Maryland resident Vivian "Mille" Bailey. She served in the Women's Corp in World War II as a first lieutenant in a segregated army. She dreamed of skydiving after seeing President George W. do it at 90. 
"I was inspired by the fact that a person at that age could do the jump," she told a local news station.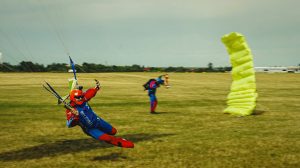 But Bailey could only dream; the $300 cost for a tandem jump was out of her budget until she took part in American Heroes Channel's Honor Flight Heroes program. The producers asked if, at over a century old, there were things in her life she hadn't yet accomplished. Some people, like me, would take offense and respond, 'Haven't I done enough? Like, live to 102?' 
Not Millie Bailey, though. She mentioned wanting to skydive, and the producers picked up the tab so they could close the show with the footage. Her tandem partner, Cornelius, guided the jump and offered to take a second time after they landed safely.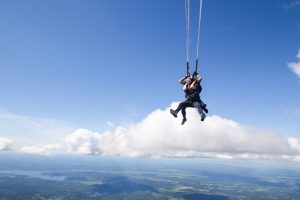 "Just once is enough," Bailey quipped. 
Millie Bailey is a remarkable woman for many reasons. She's in good health and stays active even through COVID. She lives at an assisted living facility in Maryland, where she puts together care packages for overseas military. Her nephew, Martin Johnson, takes the care packages to the post office for her, "I estimate she has sent over 14 tons of care packages for soldiers overseas."
Here's hoping that Millie can accomplish everything on her bucket list, even during COVID.