We are all used to seeing weird fashion trends on the runway. However, there are many people in the world who are inspired by those ideas and love to experiment with them in real life. Gone are the days when people would only stereotype fashion trends as something that used to be enjoyed on TV screens only. Now, when you bump into a public place, you will come across several people wearing some of the weirdest clothes and accessories you would have never seen before.
So in this article, we will guide you through the most bizarre and weird fashion trends from around the globe.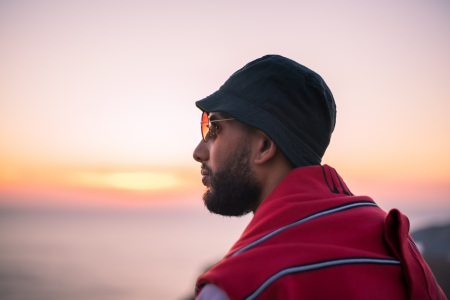 Bucket Hats
No one can deny that bucket hats used to be a popular weird fashion trend of the 90s. Bucket hats have jumped the modern bandwagon of fashion again and are available in all colors, patterns and styles. Most people think they're only for fishing, but they can be worn on any regular day. They've made fashion statements for many stars and celebrities.
Oversized Clothing
In today's time, when men and women are obsessed with flaunting their curves, there is a major part of the world's population that wants to immerse in oversized clothing. However, don't stereotype oversized clothing for the typical baggy sweater. There's much more to oversized clothes in today's time. A lot of people wear oversized clothes to look unique and classy in their way.
Denim Knee-High Boots
Don't throw away your old denim jeans if you don't like them. Wearing knee-high denim boots is a popular trend across the globe that will never fade away. Women are obsessed with this fashion trend for it looks classy and is easy to wear. However, you need to have skinny jeans if you want the cloth to fit your skin and boots.
Jeans with Transparent Knee Patches
So what if it rains?  Don't worry; your knees will remain protected. This fashion trend is very popular in South Asia and is often backed up by k-pop who love to carve new fashion statements every day. Jeans with knee patches are a fashion trend that can be worn to university and college as well. Don't press the transparent patch otherwise you'll ruin your pants.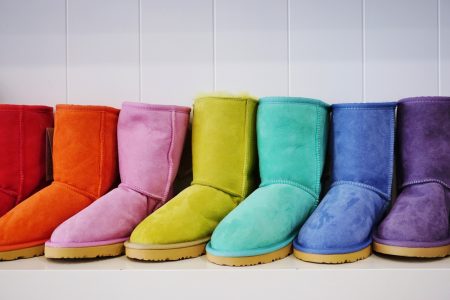 Multicolored Boots
When you can't decide what you want to wear, there's no harm in playing around with colors. In today's time, people like to experiment with different colors when everyone has an open attitude towards cosmopolitanism. Multicolored boots are knee-high boots that are sometimes just two and very often a blend of several colors on each of the pair.
Bare-Butt Jeans
Are you worried about your extra pounds? Who cares? Just open the zip and flaunt them. No! You won't have to open the zip from the front. Bare butt jeans come with zip on both sides. So once you're out in public, you can unzip your butt and walk with confidence to carve a fashion statement no one has ever seen before.
Men's Lace Shirt
This is a perfect gift for dad on Father's day. Why should we only talk about women flaunting their curves? There's no harm if men want to expose their flat chests in public. The modern lace shirts come in a vast array of designs and patterns. So if you want to try this on, you don't need to wait for an event. Lace shirts can be worn any day and at any time.
Baby Alligator Handbag
This is the best anti-theft handbag in town for it will scare them all. This bag looks notorious and is encrusted with a little alligator that looks real. It is usually small in size and can easily be carried anywhere. If you want to grab many eyeballs at a party, you need to have it by your side. Baby alligator handbag is a must-have accessory in today's time when people are constantly looking for something interesting to wear.
Multi-Colored Glasses
This cliché fashion trend is weird because of the size and color of the glasses that people choose in today's time. However, if you have an eyesight issue, there's no reason to compromise on a major fashion trend. Visit firmoo.com to register for a perfect multi-colored frame that will suffice for your need. They have a vast array of prescription glasses that are unique and look classy. You must visit them now and book your favorite piece of glasses today.
Clear Plastic Jeans
Don't worry; we're not suggesting you take off your underwear. All you need to do is just put on a light-colored undergarment and put on the plastic pants. If you want to go the extra mile, you can also incorporate fresh flowers in the jeans to give out a patterned look. Clear plastic jeans are inexpensive and can be worn for a party.
So these were some of the most bizarre fashion trends from around the globe. Are you shocked to hear about them? Well, in today's time, fashion has no boundaries.