Presented by CheatingSpouses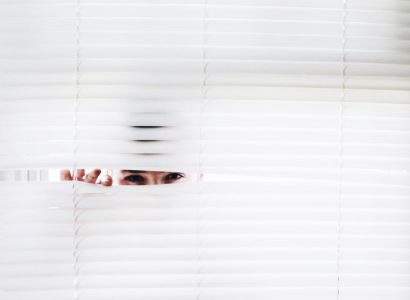 If it can happen to Jennifer Aniston, Jessica Biel and Kylie Jenner, chances are it can (or already has) happened to you. Since around half of all spouses (both men & women) engage in extra-marital sex, fidelity may fast become a thing of the past. Luckily, here in the future we have technology like the cheating spouse tracker to help out. Trust is essential for any relationship. Once that trust is gone, getting proof of infidelity provides the closure needed to move on from a bad relationship. Celebrity couples have the paparazzi to do their dirty work, but civilians can get just as much proof without having to turn to the tabloids.
Famously, Kristen Stewart showed the world she was cheating on then-beaux Robert Pattison by driving all over L.A canoodling with her married-director. Robert Pattison probably didn't have a clue what was going on behind his back until the paparazzi pics went live online. In Stewart's unusually public apology, she told the media she was sorry for the "hurt and embarrassment" that she caused.
Anyone who's been cheated on before knows exactly what that embarrassment feels like, and would give anything to avoid it. If Pattison was able to check Stewart's GPS locations throughout the day, he would've known something was awry.
Naturally, talking to a partner about infidelity suspicions is the best way to handle the situation. But when the other person refuses to talk, or won't talk candidly, spyware can get the bare facts. Often people focus on texting as being the only way to discover infidelity and lying. There's so much more that can illuminate betrayal in a relationship. Many people keep secret communications off of text because of the ease of tracking messaging. Using spyware lets account holders also track Kik, WhatsApp, Skype, email and SMS messaging.
For those installing a cheating spouse tracker on an iPhone, the physical phone doesn't even have to be in your possession. The installation all takes place on the website for the Cheating Spouse Tracker. With a few pieces of information about the significant other's iCloud log-in, everything is done remotely. There's no need to wonder what they're smiling at on their phone anymore; the tracker even grabs screenshots. This will help answer the dreaded question: "is he cheating?"
Android users have to channel their inner spy, as the physical phone is necessary for installing the tracker, but once installed, they have the same online launch page for viewing the phone's information. Uninstalling can be secret as well, done from the online account page, after the truth is revealed.
A cheating-spouse tracker comes in handy for even the most rock-solid of relationships, those with kids. Once kids have their own phones, they are vulnerable to the whole world. Parents can log onto an online account from any computer and see where their kids' phones are, who they're in contact with and what they're posting on their finsta (secret Instagram account).
Protecting loved ones means something completely different in the world today than it used to, especially protecting yourself from infidelity. There's no need to spend any time wondering what's actually going on in a relationship, when you can know for sure. Once you're informed of the truth, it's easy to find closure in a relationship and move onto self-care and relationships that enrich instead of draining you.