Latest creation from Star Wars Bakery is massive and mouth-watering.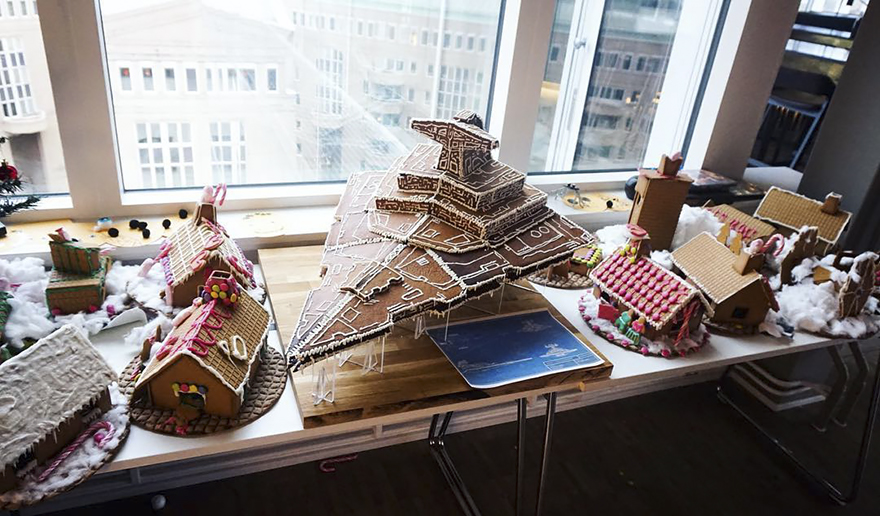 Themed bakeries are a fun idea if the theme provides enough inspiration to crank out creation after creation of edible treats. This bakery in Sweden has definitely found their sweet spot when it comes to ideas and inspirations for gingerbread masterpieces.
The Star Wars Bakery in Stockholm, Sweden has been busy at work creating incredible, edible Star Wars themed gingerbreads and their latest creation is stronger than the Force. This massive gingerbread Imperial Star Destroyer is currently on display at the office of games developer DICE in Stockholm. That's until some courageous Jedi takes a bite out of the back end.
The bakery has also created amazing gingerbread Star Wars-inspired AT-ATs and Millennium Falcons. The sugar is strong with these.
Do you have a fascinating job or hobby? We want to hear about. Tell us more here.
CHECK OUT OUR ARCHIVES FOR MORE ODD NEWS STORIES AND FOLLOW ODDEE ON FACEBOOK and TWITTER
Want to tell your strange story?
Tell us about it
and it could be featured on Oddee. You can remain fully anonymous.